During the past decade, there has been some great riding gear designed and manufactured by resourceful Australians. One such Aussie...
Arguably the most important part of your riding gear after your helmet is your gloves. Protecting your precious digits means...
We'd like to think by now that every motorcyclist understands the importance of wearing protective riding gear. Unfortunately, our everyday...
Pin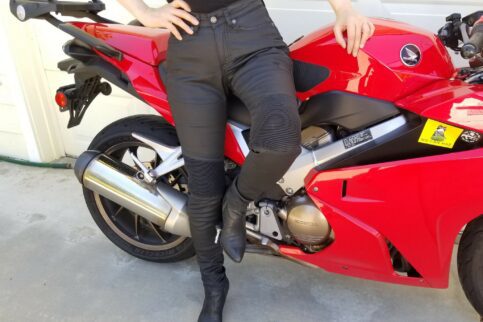 How many of us started riding because it looked cool to be on a motorcycle? You dreamed of being like...
Denim Jeans with a Protective Punch Riding pants are often overlooked when taking the bike out for a quick ride...
Pants. They are the comedy sidekick of the moto gear world. Even the word itself sounds funny. 'PANTS!' It's like...
Specs Manufacturer: Pando Moto Price (When Tested): $375.00 (USD) €339.00 (EU) Made In: Lithuania Alternative models & colors: Black Sizes:...