Over the years I've tried and tested a lot of Saint's riding gear. Today, I can confidently say these Unbreakable Slim Jeans are their best effort yet.
Saint is a Melbourne-based riding gear manufacturer with its roots firmly planted in the motorcycle scene. Coincidentally, when the company was starting up I shared a workspace with its creator and watched the process he went through researching materials and developing designs. It was very compelling to be able to see the processes involved in creating safety-certified motorcycle apparel and to learn about the tech fabrics that Saint was using to keep riders skin safe.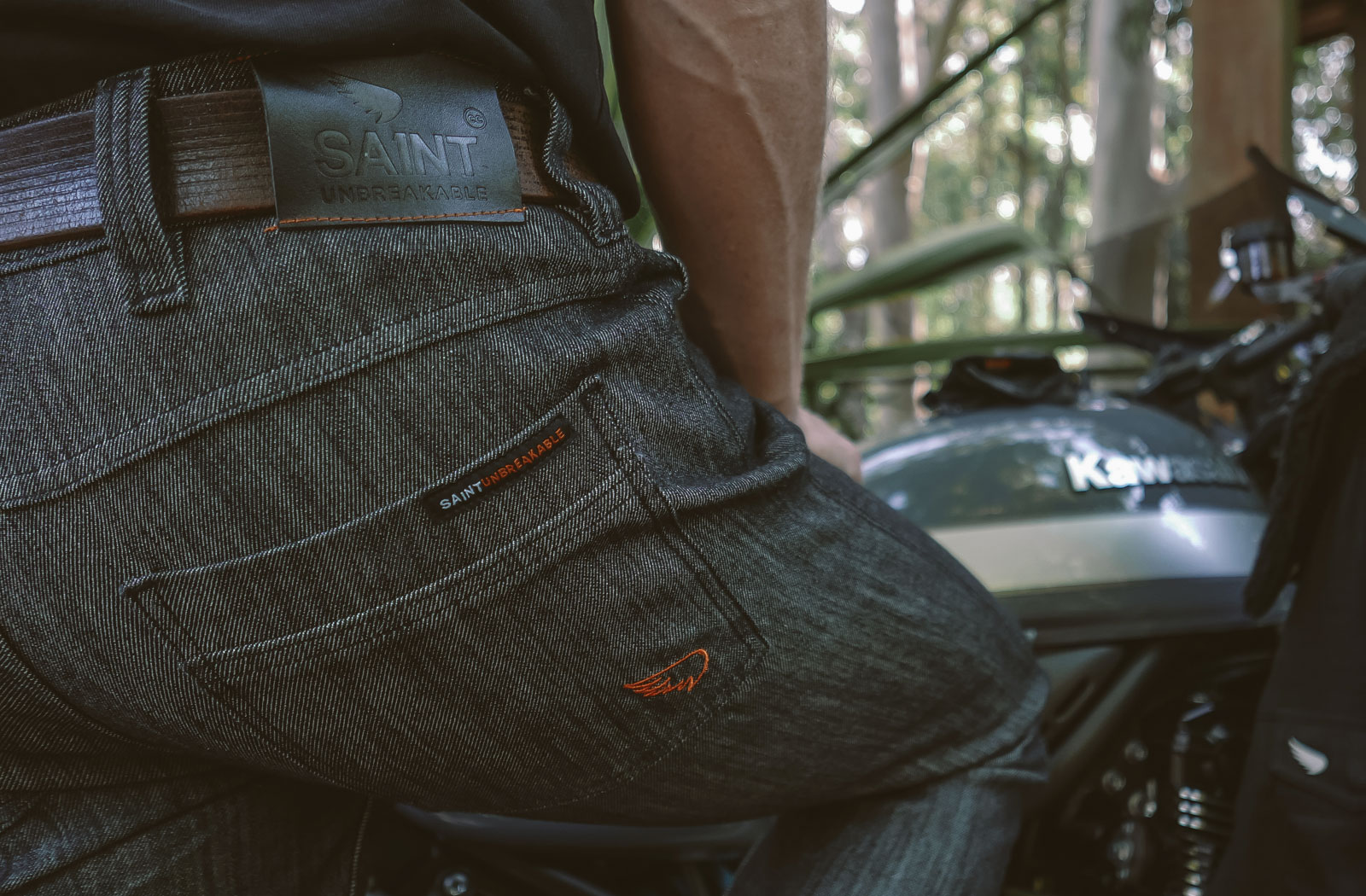 Since those early days, Saint has come a very long way. Along with a comprehensive range of riding gear they now also produce protective work wear which from all reports is top-notch.
The key ingredient in Saint's protective riding jeans is a material called Dyneema. Dyneema holds the title of the world's strongest fibre. It's the same stuff they use in helicopter armour and for the tethers on space shuttles that prevent astronauts from floating off into the cosmos.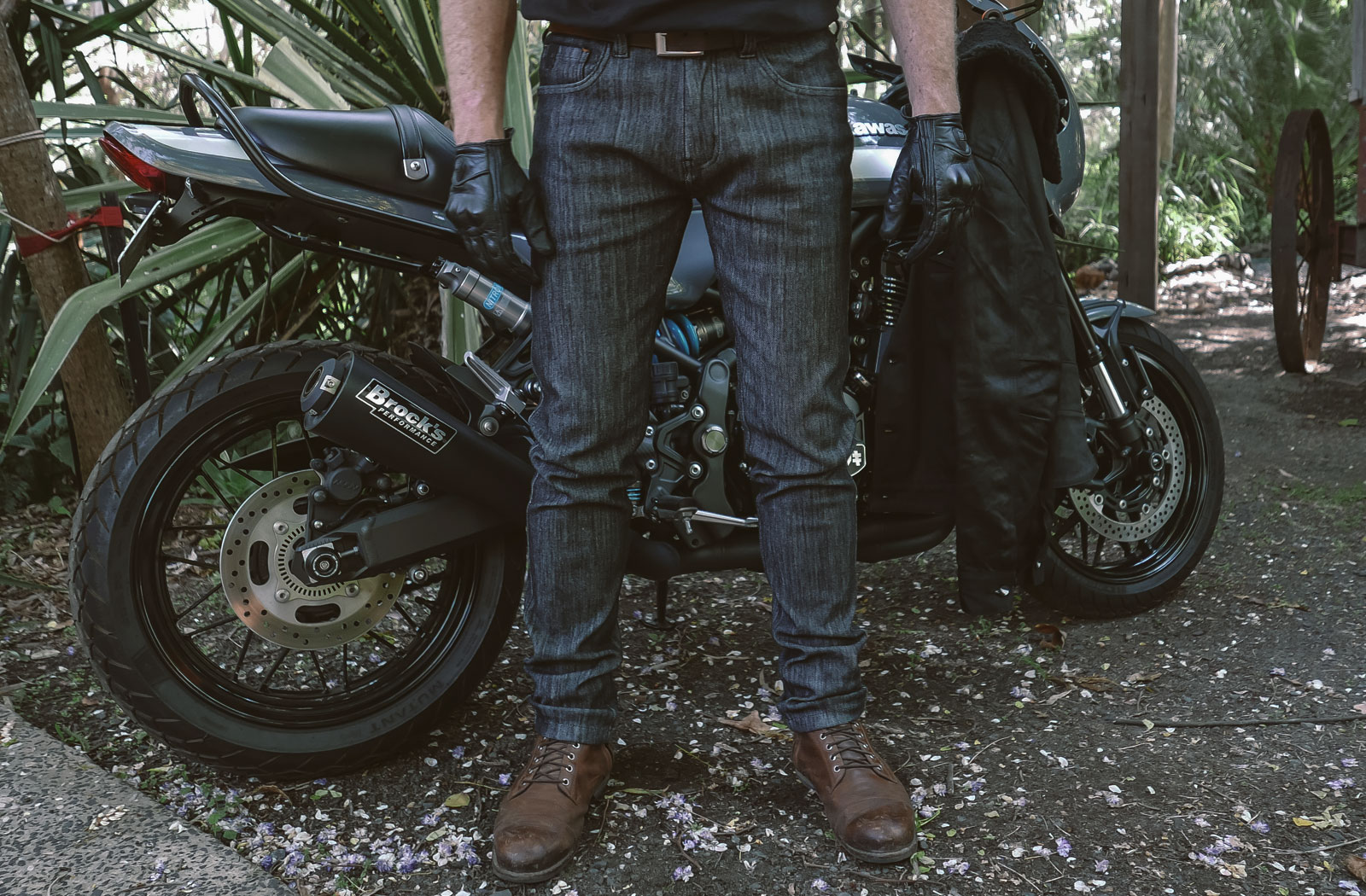 One of the challenges Saint faced using Dyneema was how it could be incorporated into denim to make single-layer riding jeans. Their goal was to create jeans with the same look and feel as high-end fashion jeans which meant it had to do several things. Amongst the requirements was the ability for the material to stretch. Early on this proved rather difficult so their styles were limited to straight and relaxed-leg cuts.
When Saint eventually released their first slim-fit jeans I was disappointed by how little stretch they had. Getting them past my calf muscles proved difficult and they tended to feel a bit restrictive when on the bike. Somewhere along the way though, a clever member of the Saint team managed to crack the stretchy denim code.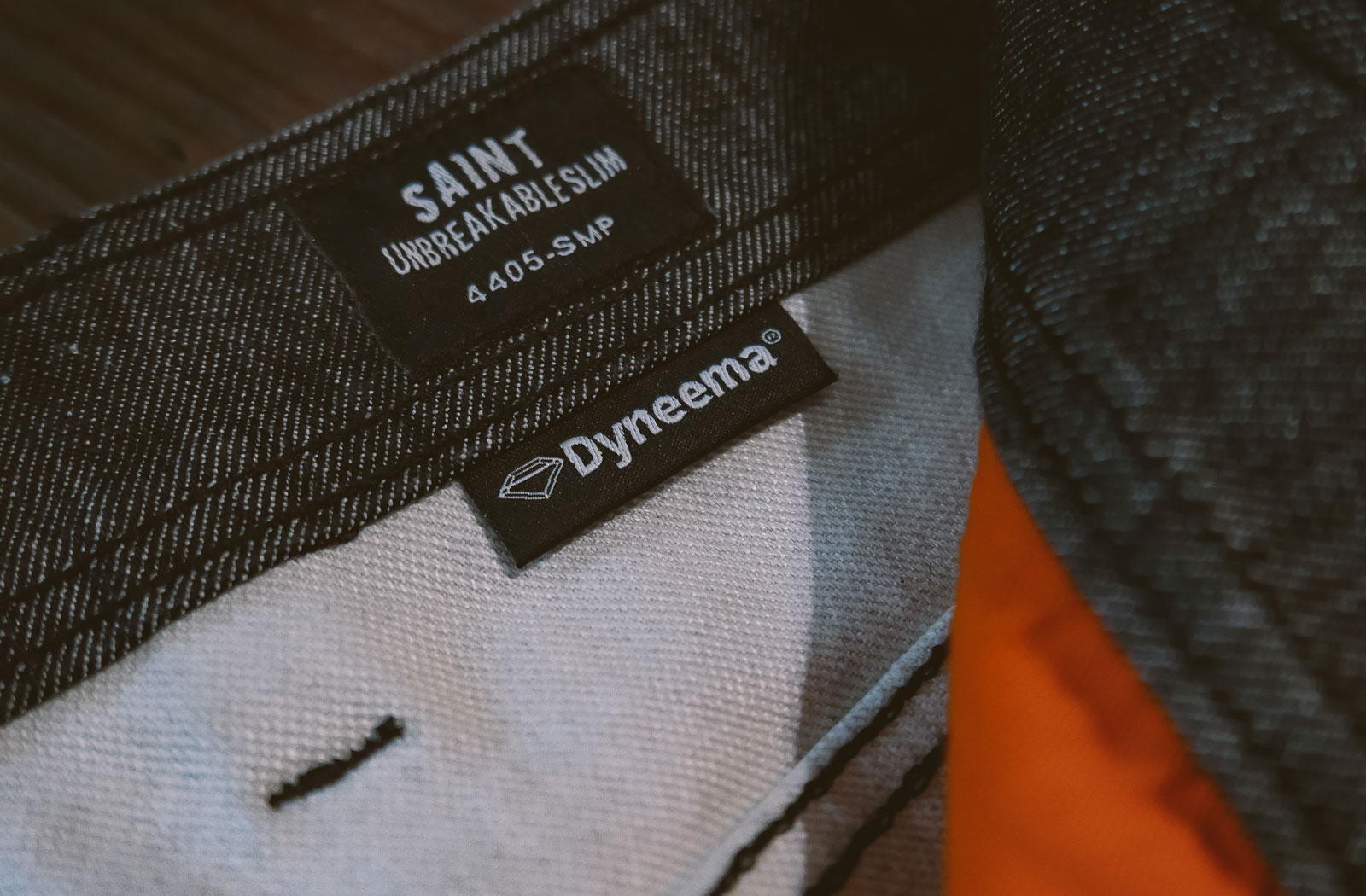 The latest range of Saint Unbreakable Slim Jeans is as close to regular streetwear jeans as they have ever come. Just like your favourite pair of slim-fit Levi's these Saint jeans will conform to your body shape comfortably. In fact, they're so comfortable I'd have no issues wearing these jeans daily. They're lightweight, they don't have any seams in strange places (like Kevlar panel-lined jeans) and they simply look great.
My test pair of Unbreakable Slims came in a gravel black finish which is like the denim equivalent of heathered cotton. These jeans also come in a regular black or a light bleached blue denim finish and feature a classic 5-pocket design with a zip fly. Saint branding is limited to the leather waist label, a tag over the rear right pocket and you'll find their angel wing emblem on the waist button and embroidered on a back pocket in hi-viz orange cotton.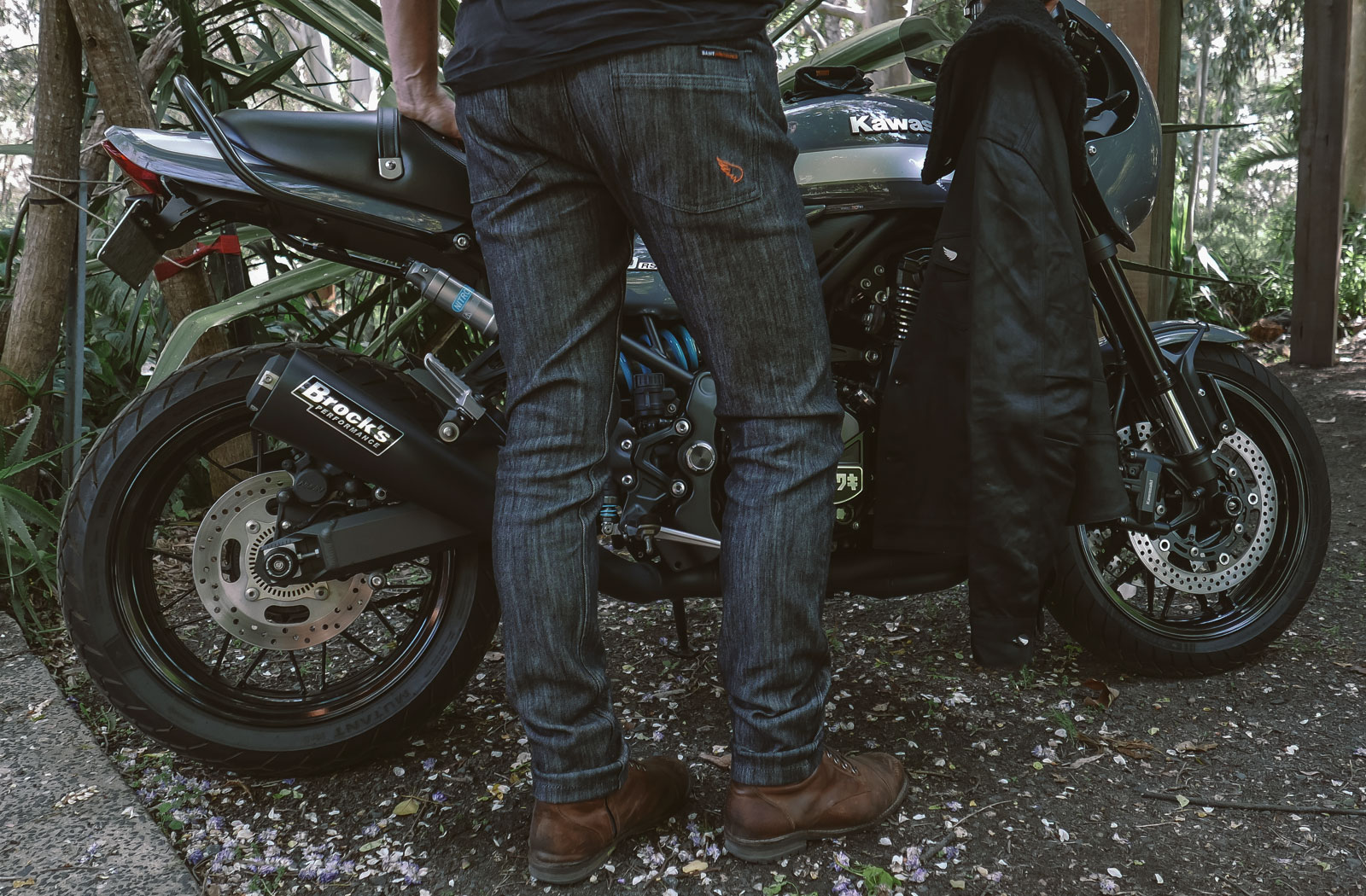 The only difference you're likely to notice between your regular denim and the Saint Unbreakable jeans is how they feel on the inside. When Saint weave Dyneema into their denim it forms a material with 2 different surfaces. The outer surface looks and feels identical to regular denim, but on the underside, where you'll find the bulk of the Dyneema, it creates a smooth white finish. Along with feeling very smooth to the touch, this side of the material tends to feel cool. This is great in summer, but it can leave your legs feeling a bit chilly in colder weather. So if you're planning on riding in these jeans all year I'd recommend a thermal underlayer for winter.
As for the fit, Saint state that their jeans are true to size. I found my pair fit me very well on the waist and legs but my wife pointed out they were a bit baggy in the back (thanks honey). A size down would have probably fixed this.
The major benefit of these motorcycle jeans is that contrary to their convincing streetwear aesthetic, they are vastly superior in strength to your average denim. Woven into each pair is a high abrasion, cut and tear resistant 25% Dyneema blend which earns them a AA safety rating. If you're chasing even more protection Saint offers the Unbreakable jeans with armour pockets too which you can check out on their website.
Available from: SA1NT