As the world's largest producer of motorcycles, it comes as no surprise that Honda cafe racer builds are commonplace here on Return of the Cafe Racers. If you've got your heart set on using a Honda as the donor when you're building a cafe racer project you're spoilt for options. There's a long list of "go to" models that are have become icons of the cafe racer scene like the CB750, or pretty much any model in the long-running CB range, the CX500 and in more recent years the CB1000R Neo Sports Cafe. So today I thought we'd take a look back at 10 of the best Honda Cafe Racer builds that have graced these pages.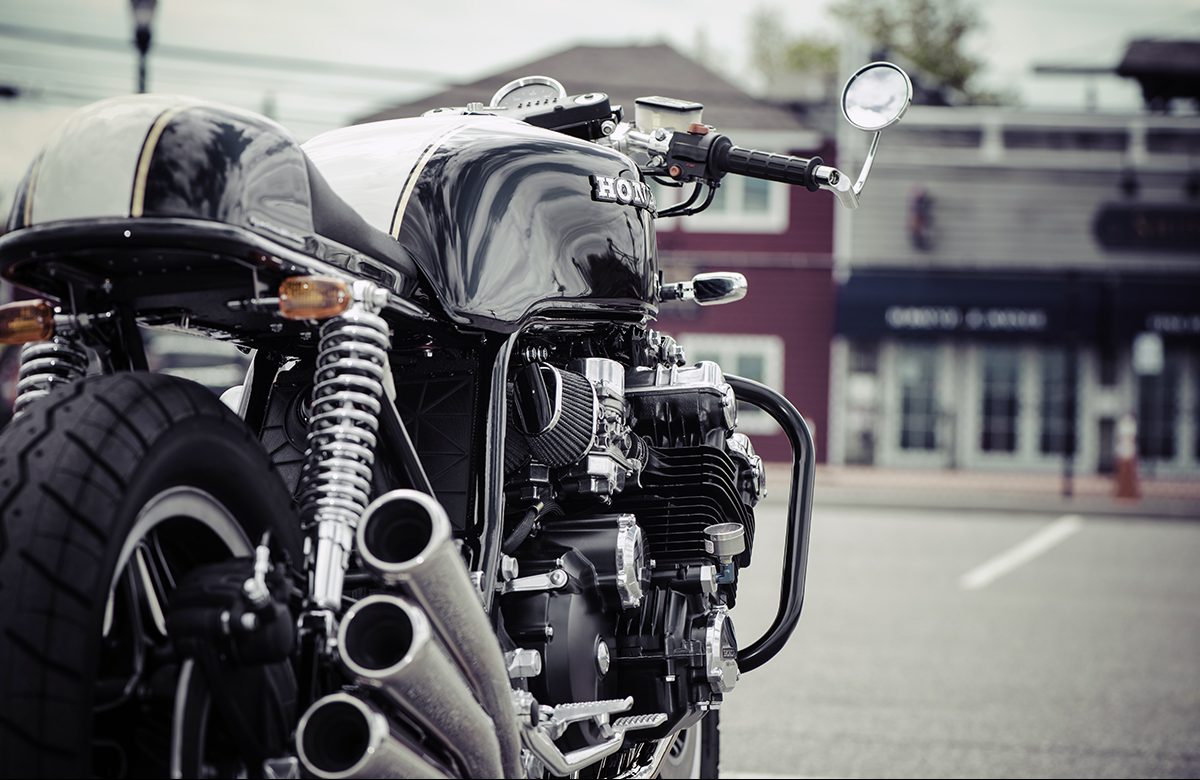 1. SIX APPEAL – HONDA CBX1000 CAFE RACER
I'm starting our top 10 Honda cafe racer list with a model that doesn't often pop up in the custom scene. The Honda CBX1000 was the companies flagship model when it was released in 1978. With a whopping 6 cylinders and 105 bhp, it was a beast of a bike. Sadly production lasted only 4 short years and although it never met Honda's expectations today the CBX1000 is well on its way to becoming a highly sought after collectable. This stunning CBX1000 Honda cafe racer is the work of Michael Kopec. At 6'4″ Michael needed a big bike and the CBX fit the bill. He's owned plenty of them during his life on 2 wheels and as a result, couldn't bring himself to chop up a pristine example. So for this project, he built the bike up from parts he sourced online and at local swap meets. It all started with an '82 frame followed by a 79 front end and so on. Michael then filled in the gaps by utilising his skills as a CNC programmer to fabricate what was needed. Everything from the engine work to the bikes stunning 6-into-6 exhaust was carefully planned and executed and the results speak for themselves.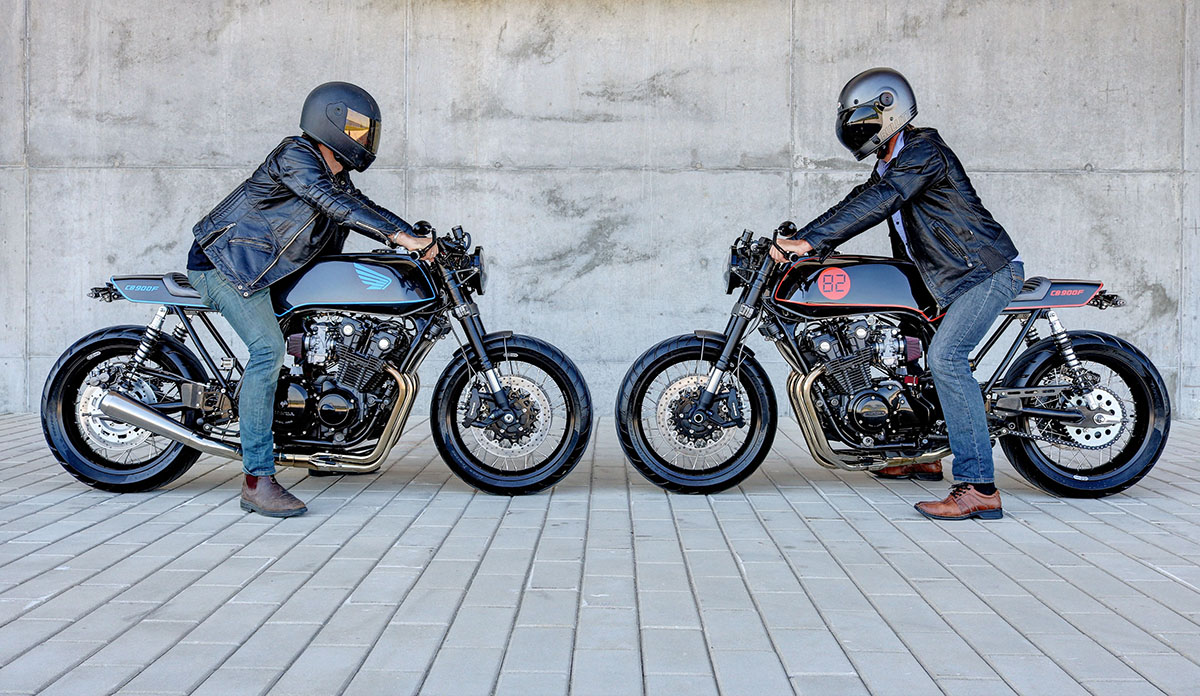 2. TIMES TWO – HONDA CB900F CAFE RACERS
Sylvain Carignan knocked it out of the ballpark with his duo of CB900F Honda cafe racers. What began as a search for a single donor resulted in a chance bulk purchase of two 1980s Honda CB900F Super Sports. With 2 bikes parked in his workshop, he decided the only rational thing to do was convert them both into cafe racers which he proceeded to do over a 10 month period. The finished bikes are identical aside from a few cosmetic differences. Sylvain took inspiration from the classic lines of Honda's CB900 Bol d'Or for the styling. He used his in racing catamaran manufacturing to create the bikes new tail units and installed modern suspension systems to improve handling. The electrics were overhauled using Motogadget components and the wheels converted to spokes for timeless cafe racer styling.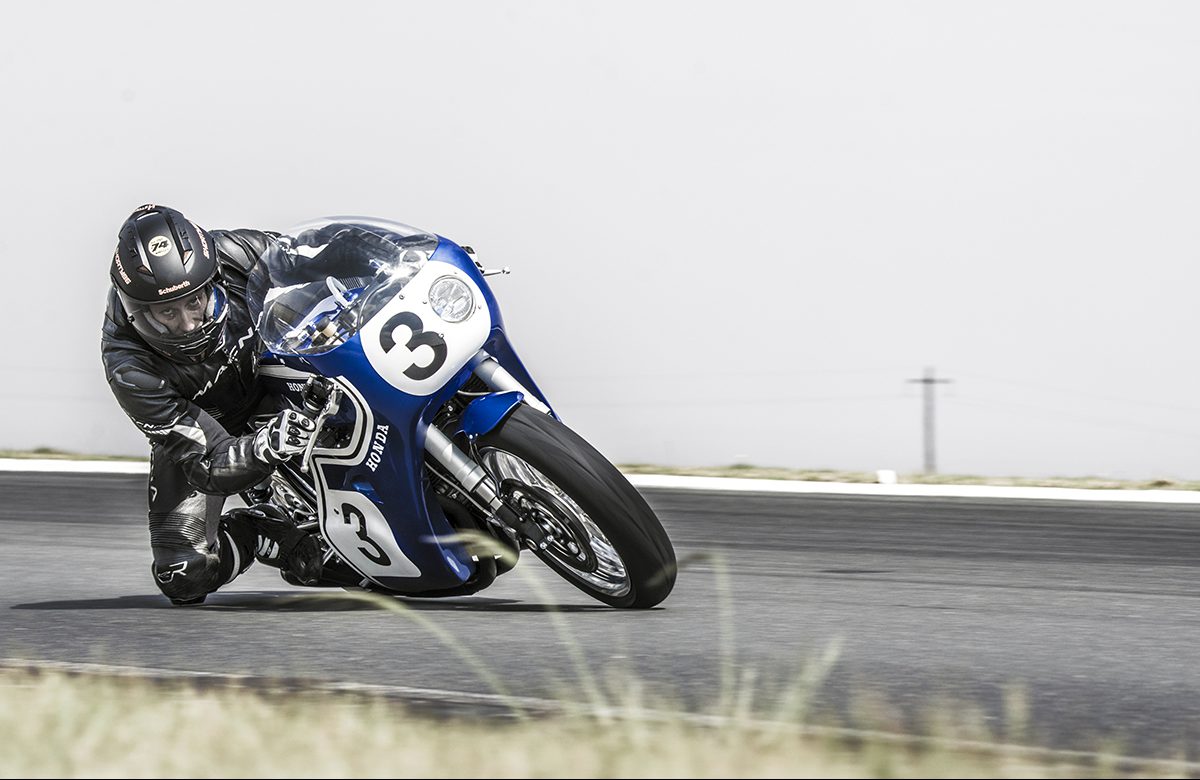 3. REPRODUCTION RACER – JUSTIFLIED HONDA CR550
When we think about which bike put the Japanese manufacturer on the map it has to be the legendary Honda CR750. It was a specially developed race model based on the CB750. Piloted by legendary racer Dick Mann the CR750 took out first place at the 1970 Daytona 200. The win cemented Honda's place in the US market and the rest is history. This road going CR750 inspired bike was built by South African Justin Steyn, but there's something a bit different about this replica. Justin chose to build his replica on a CB550 Four platform rather than the traditional CB750. The original goal was to create a streetable RC181 replica, but upon seeing a CR750 replica at a track meet all that changed. The project was another ground up build using a Frankenstein mix of parts to form a whole machine. Just worked tirelessly revising the reproduction bodywork to suit the CB550s proportions. Rather than going full period correct he opted to modernise the suspension for better handling on the track and had the engine overhauled by a performance pro. Sure the purists may grimace, but to me, Justin's Honda CR550 is a two-wheeled work of art.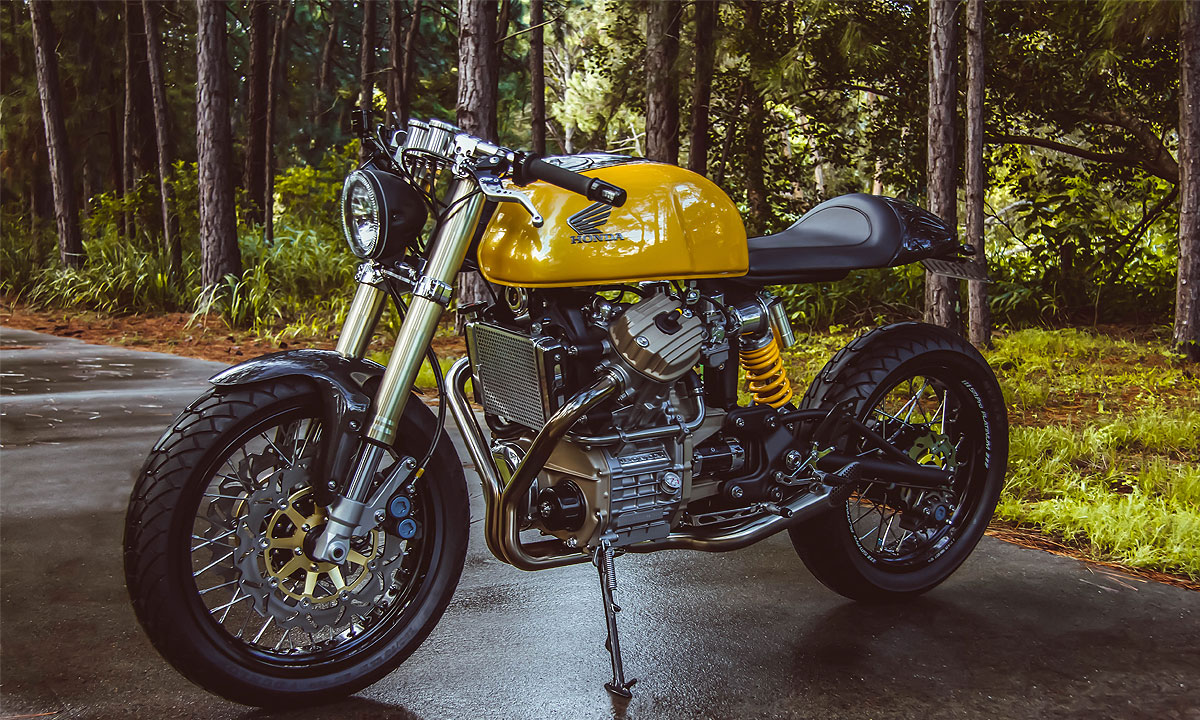 4. VOTE OF CONFIDENCE – GARTH'S HONDA CX500
It's no secret I'm not a fan of the CX500 despite its popularity as a Honda cafe racer platform. Despite this when I nominated my Top 10 Cafe Racers of 2018 this CX500 took out first place and I doubt I need to explain why. Built by Aussie bike enthusiast Garth Allison this bike represents countless hours of hard work and an impeccable eye for detail. I've worked on CX500s and can tell you they present many challenges for this kind of build. Despite all that Garth's created a perfectly proportioned cafe racer with an engine so clean you could eat off it. Be sure to read the full story behind this beauty as it enough to inspire anyone to give building their own cafe racer a go.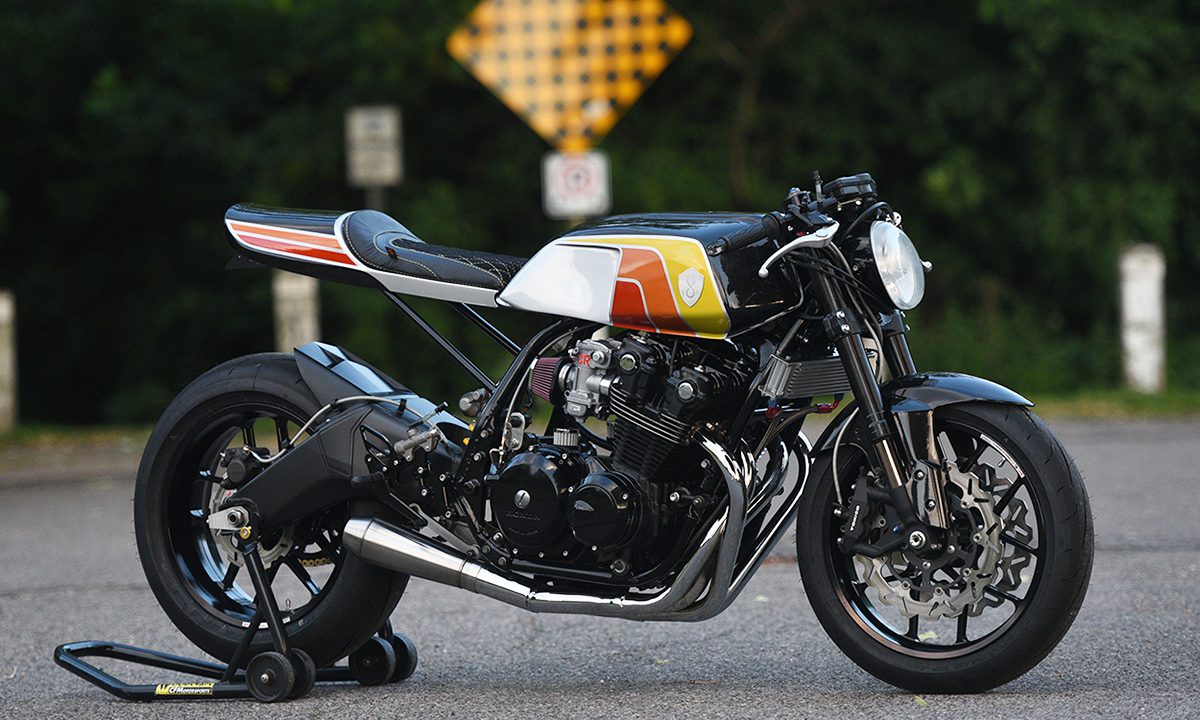 5. THE EVIL TWIN – ORIGIN8OR HONDA CB900F
Although it isn't a hot favourite for a Honda cafe racer conversion the CB900F offers a decent starting point. Honda pitched the CB900F as "a thundering Super-Sports bike with devastating performance and an unwavering stamina" and it didn't disappoint. They sold very well and as a result, there are countless secondhand examples available on classified websites at surprisingly low prices. Canadian builder Rob Chappell runs the workshop Origin8or and he's no stranger to the CB900F platform. After selling his pride and joy to a buyer with deep pockets Rob decided to stick to the platform he knew best. His '81 Honda CB900F features a myriad of modifications all executed with performance improvement in mind. If ever there was a bike worthy of being coined a modern cafe racer Rob's CB900F is the perfect candidate.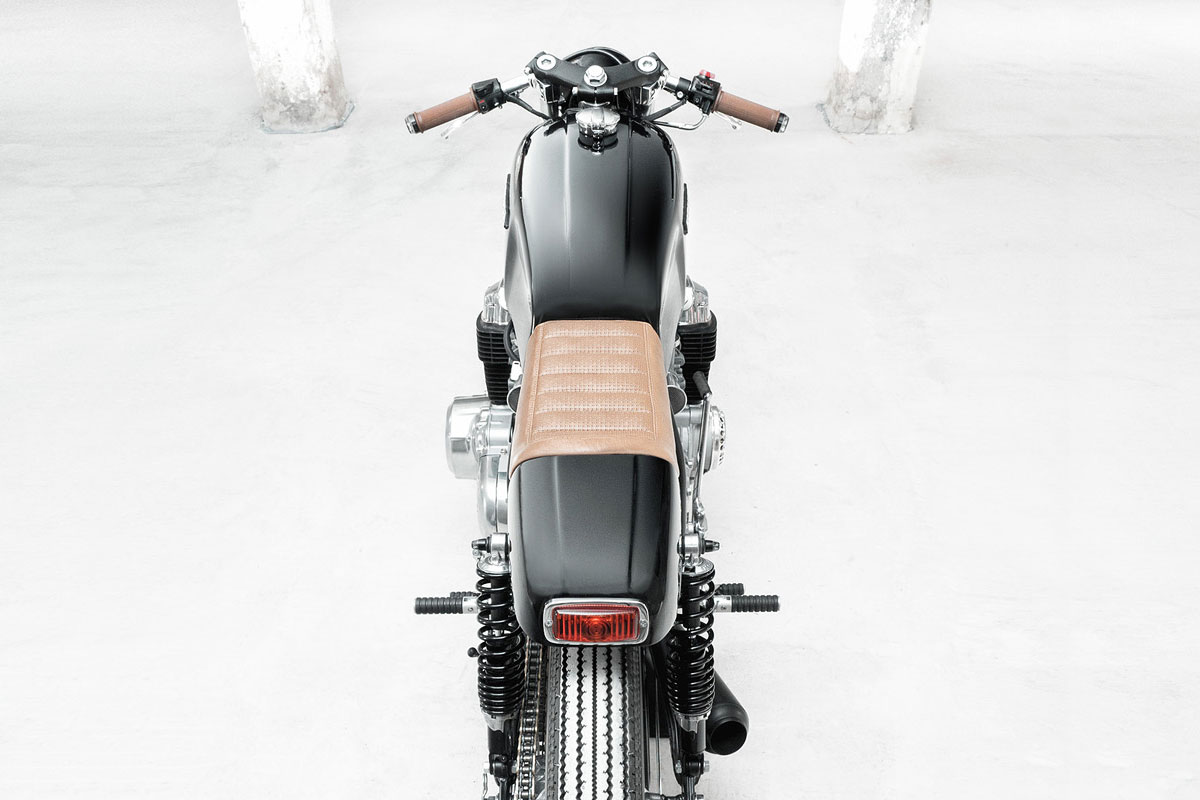 6. DONE AND DUSTED – HONDA CB750 K2
Anyone who has dropped a motorcycle will tell you how sick it makes you feel. Unlike most drops when Andy's CB750 project took a spill the damage wasn't limited to a couple of scratches here and there. He'd already been working on the bike for almost a year when it toppled off his bike stand falling almost double its own height. The damage was extensive and nearly put an end to the entire project. Thankfully Andy pushed on because the result of all the additional hard work has really paid off. Honda CB750 cafe racers are a dime a dozen these days, but there's something special about this one. If simplicity is the key to a great Honda cafe racer then that key belongs in the ignition of Andy's CB750.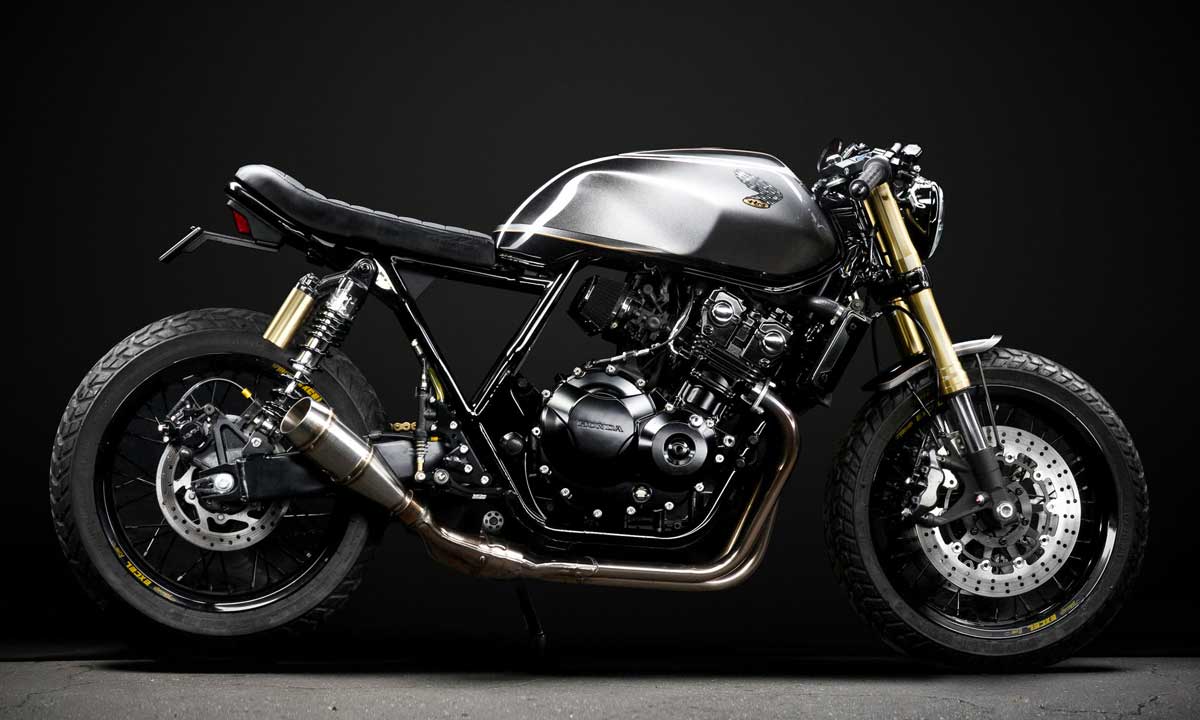 7. THE SCOUT – HONDA CB400 CAFE RACER
Before I met Jake I hadn't had much exposure to rapid prototyping or CAD modelling. My mind was blown when I witnessed him 3D scanning his entire Honda and then modelling parts directly onto it in 3D. He then 3D printed test parts and had final components laser cut to millimetre perfect proportions. Jake's project was no walk in the park though. Despite all the tech he had at his disposal the CB400 threw up a slew of problems that drew the build timeline out well beyond his estimations. Jake's determination and strive for perfection was inspirational and seeing the bike finished was better than any TV show reveal I've ever seen. If you're considering using a modern bike for a custom project this is a good example of what you can expect to come up against…and how rewarding the finished result can be.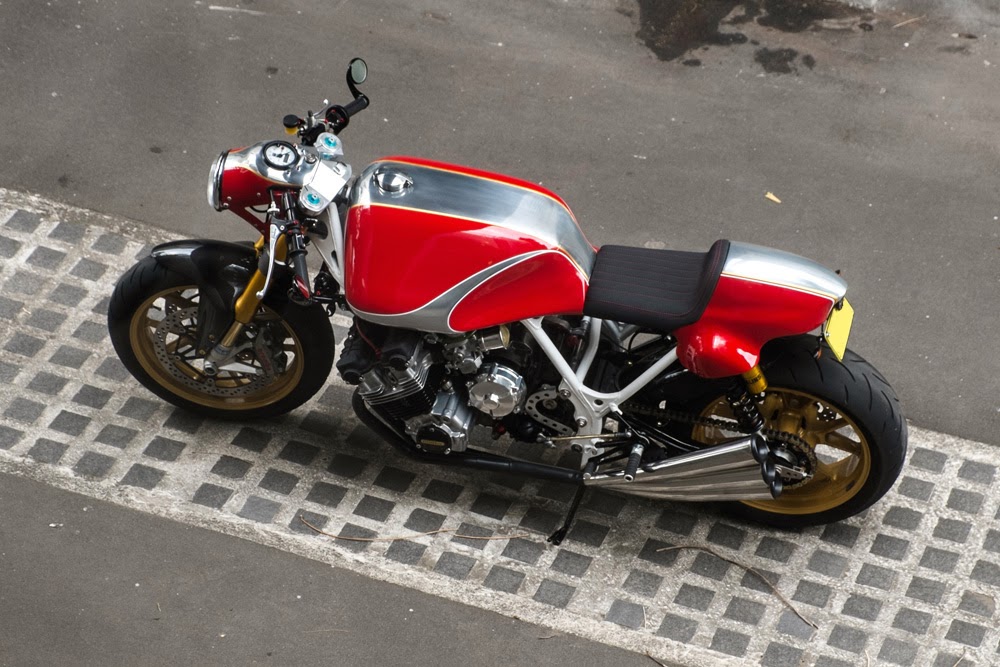 8. HONDA CBX RAW CAFE RACER
Ok, so it seems a bit contradictory to say the Honda CBX1000 isn't a common Honda cafe racer platform and then have 2 of them in this list. But trust me they are rare as hen's teeth! This beast is the work of Vaughan Ryan who is one of the head hammer swingers at Sydney's Motor Retro workshop. At Motor Retro Vaughan and his business partner, Georgio teach enthusiasts how to shape steel for automotive applications. They also build their own custom creations. This bike was completed before they opened the Motor Retro workshop. Although it's been years since it appeared here on the site it remains a favourite of mine for several reasons. The main one is how unique the hand-beaten bodywork on this cafe racer is. Like the Kawasaki Z900RS, it isn't until you see the bike in the flesh that you realise just how big the fuel tank is. Unlike the Kawasaki though, this one looks right at home slouched over the 6 cylinder wide engine block beneath.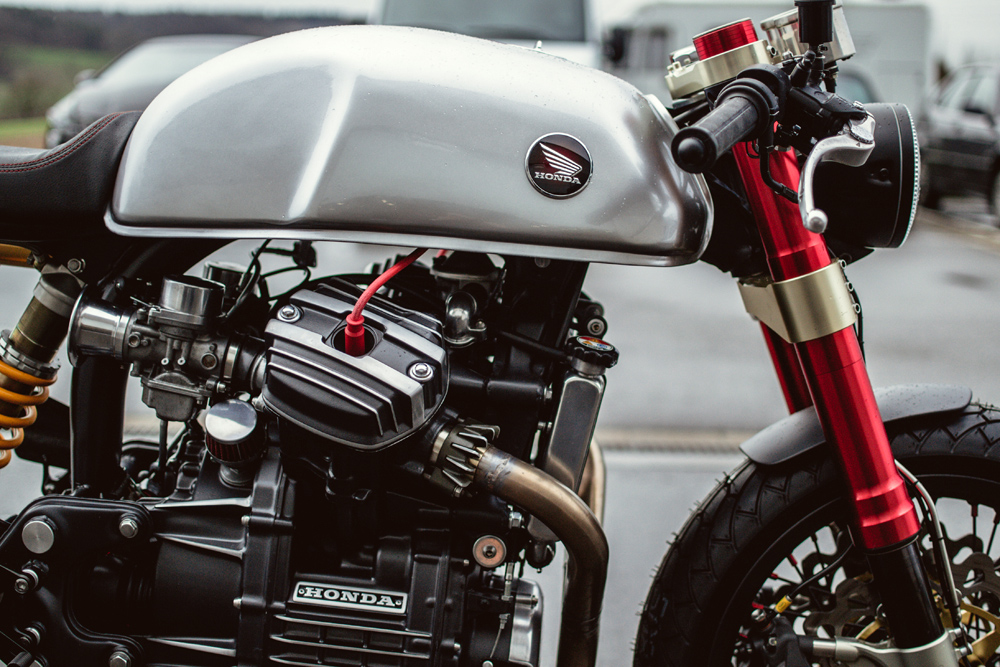 9. SACHA LAKIC HONDA CX500 GTS
When Garth Allison built his incredible CX500 cafe racer he was inspired by a bike built more than 16,000km away. It was the work of Sacha Lakic, a furniture and interior designer from Luxembourg with a soft spot for motorcycles. Sacha's Honda CX500 GTS is everything a good cafe racer should be. Lightweight, performance focused and incredibly good looking. It was the bike that laid the groundwork for his Blacktrack Motors business and was eventually reproduced in limited numbers. After it's release the poor old Honda CX500 became known as the plastic maggot. Sacha's work with the CX has made sure that nobody would ever look at them that way again.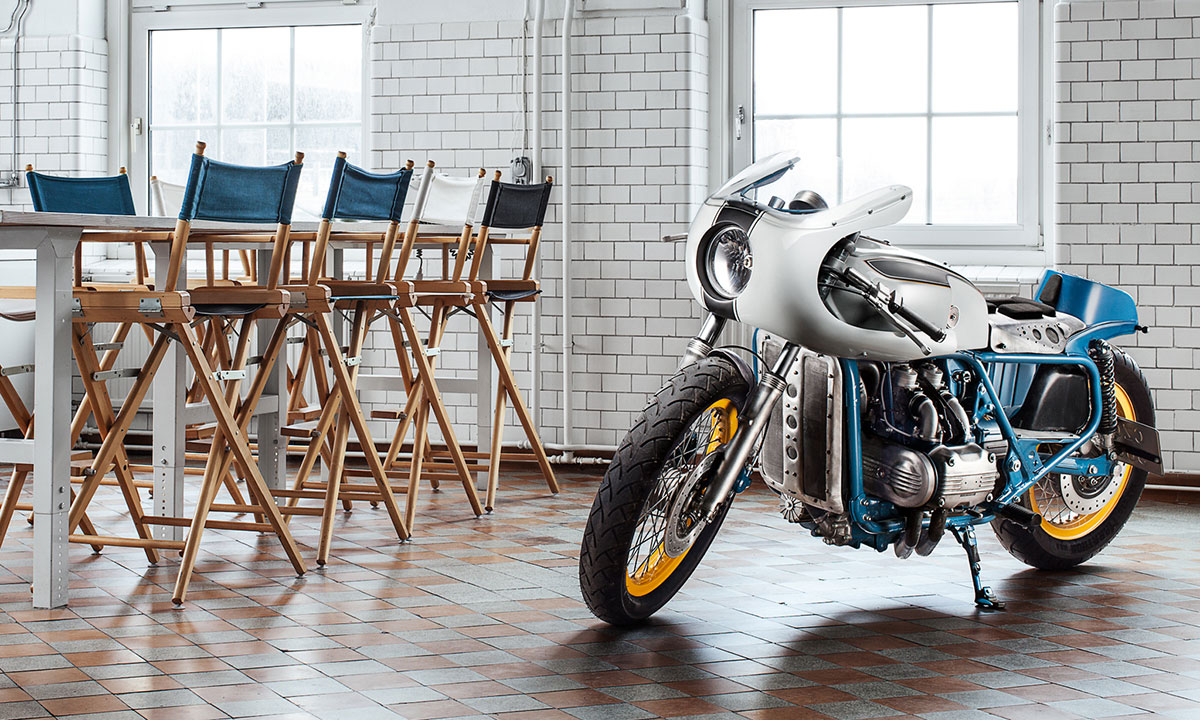 10. THE BEHEMOTH – HONDA GOLDWING RACER
Last and anything but least is this unlikely Honda cafe racer project from Adam's Custom Shop in Sweden. If you were to ask me which Honda I would consider least suitable for a cafe racer project I'd say without hesitation a Goldwing tourer. It seems that Adam isn't the kind of guy to listen to what anyone else has to say, and that's a good thing. His Goldwing may not be the most nimble or lightweight cafe racer out there, but it certainly makes a bold statement. And let's face it. A big part of building and riding a cafe racer is all about making a statement.