Your first ride on a motorcycle is probably as memorable as your first kiss. Full of excitement and fear as your senses are overwhelmed by the roar of the engine and the rush of the wind. It's an addictive rush and one that affects us all in different ways. Some people get their fix by going fast, others take it off road to challenge their ability and then there's the builder, who gets their fix by taking a stock motorcycle and transforming it into something truly unique. Our favorite kind here on Return of the Cafe Racers is, of course, the latter and today's feature is the perfect example.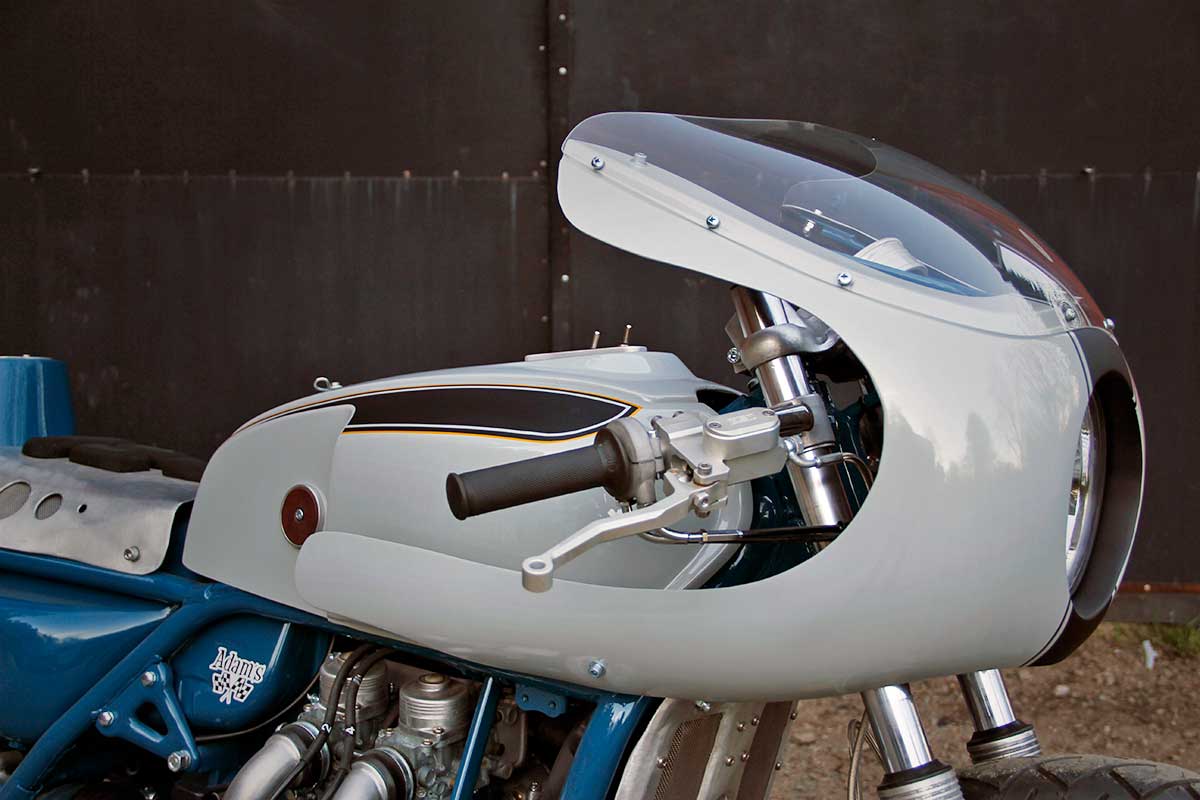 When Adam Nestor completed his first custom build almost 10 years ago using a 1957 NSU Super Lux given to him by his grandfather, he took home two trophies from a local show and hasn't looked back. In 2010 Adam's unconventional boardtracker style Moto Guzzi put him on the map, capturing the attention of custom enthusiasts around the globe. In 2012 he opened the doors to his workshop, 'Adam's Custom Shop' in Sweden and he's continued to work outside of the box ever since. For his latest creation it was a 1976 GL1000 version of Honda's Goldwing that captured his imagination.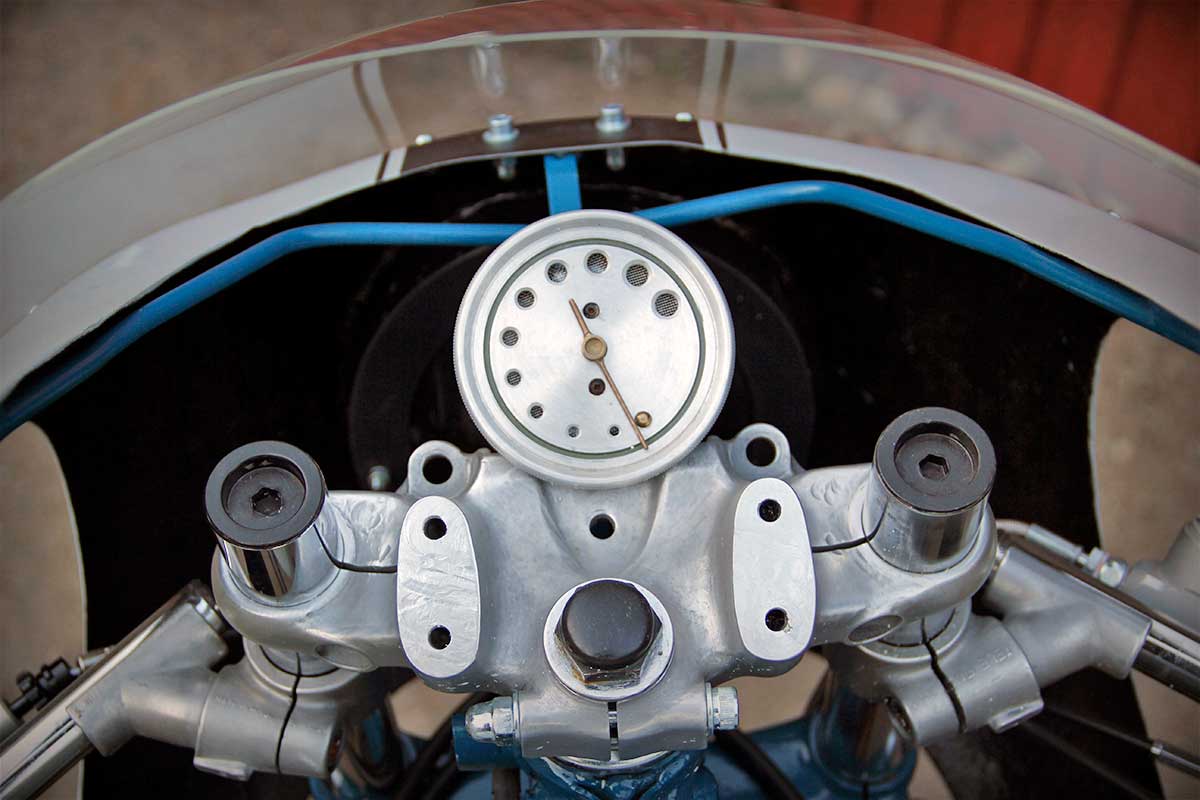 To many riders, Honda's behemoth Goldwing is the motorcycle to retire on. It's the perfect bike to pilot across a country in comfort with your better half on the back. When the Goldwing was first released way back in 1974 the public didn't know how to react to them. It was a huge, unwieldy beast that steered badly and weighed a whopping 600lbs dry, but the public soon realised the potential of a bike of its size, especially with an aftermarket windscreen and panniers and the tourer style was born. Honda has since sold in the vicinity of 650,000 of them and not surprisingly the US has been the bikes most popular market thanks to its pristine cross country highways. The 2016 Goldwing features everything from a full-blown stereo to foot warmers and you can even get an optional air-bag!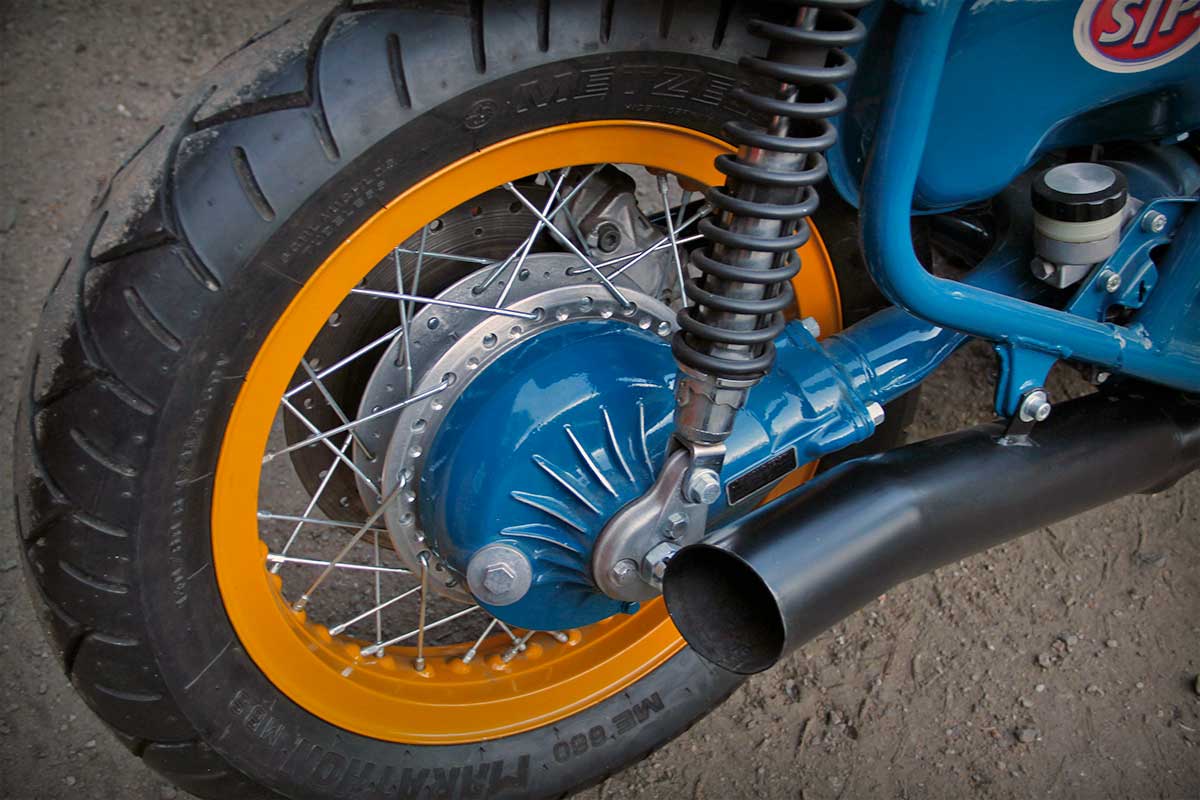 However, when Adam started work on his Goldwing, touring was the last thing on his mind. His first ever ride on a motorcycle was on the back of an identical GL1000 at the age of 7 and back then it was like being on-board the world's fastest machine. So to recapture that childhood experience he created a motorcycle that was more focused on straight line speed and aerodynamics than armchair comfort and cruising.
During the build Adam took inspiration from aeroplane design and construction, utilising lightweight aluminium wherever possible. He removed anything that didn't contribute directly to the function of the bike in an attempt to reduce its kerb weight to a minimum. The front end was slid down on the fork tubes and clip-on bars added for more direct steering and to level out the frame. At the rear he shaped his own tail straight onto the frame and concealed the bikes electrics inside it, using Motogadget components to simplify the whole system.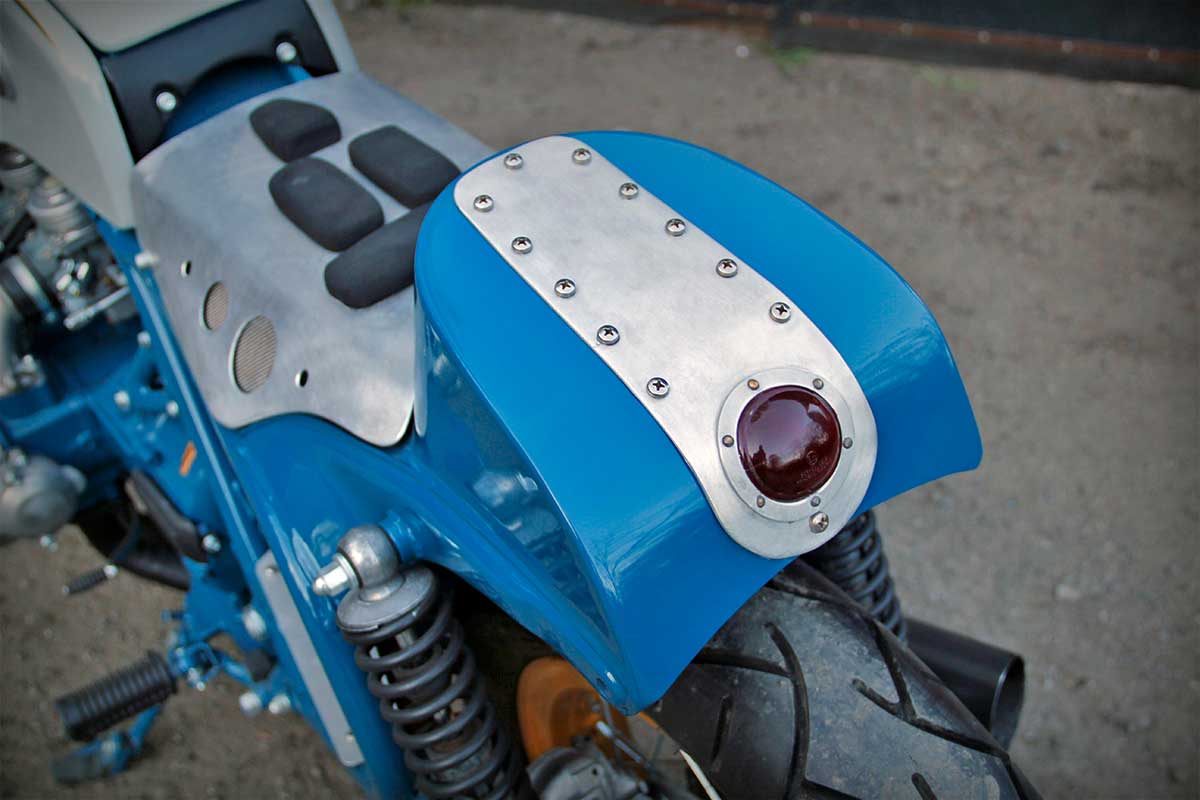 The Goldwing fuel tank was slimmed down and knee indents added for sexier curves. The front fairing is a custom made unit and beneath its clear windscreen sits a handmade, mechanical speedometer which Adam constructed from aluminium, using a contrasting brass needle and backlit speed holes. Lastly to unlock additional horses from within the 1000cc, liquid cooled boxer four, he fabricated his own free-flowing 4-into-1 exhaust, which according to Adam "sounds great!".
This isn't your average cafe racer by any stretch of the imagination. It's big and brash and straight roads are sure to be where it's at its best. But if I was to ask Adam why. I'm sure he'd simply reply "Why not?" and who could argue with that?