The Death Machines of London (aka DMOL) never do things by halves. Their workshop has produced some of the most unique custom motorcycles in the world since it launched in 2016. Founded by designer James Hilton and engineer Ray Petty their portfolio of work would look right at home in the halls of the Tate Modern. Their latest creation is no exception. It uses elements of Japanese design to form what is their most radical motorcycle to date. This bike, based on a 1977 Honda Goldwing GL1000, is the Death Machines of London – Kenzo.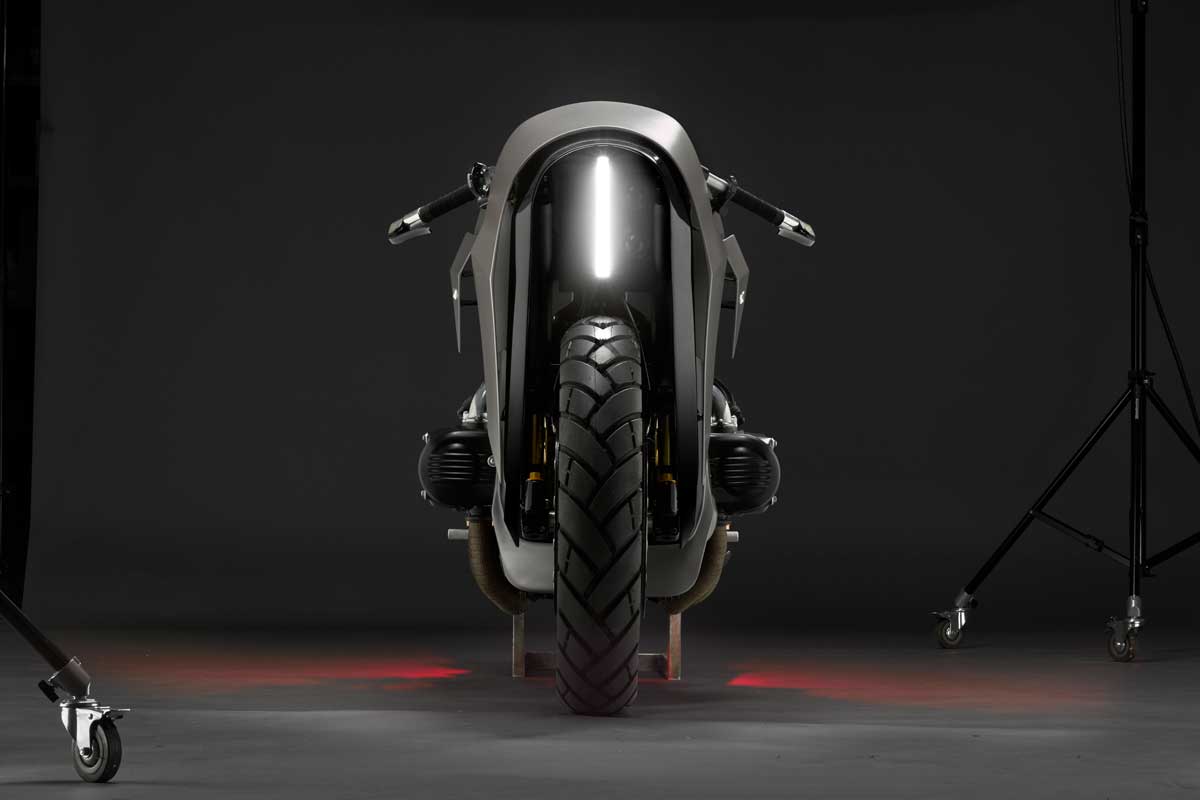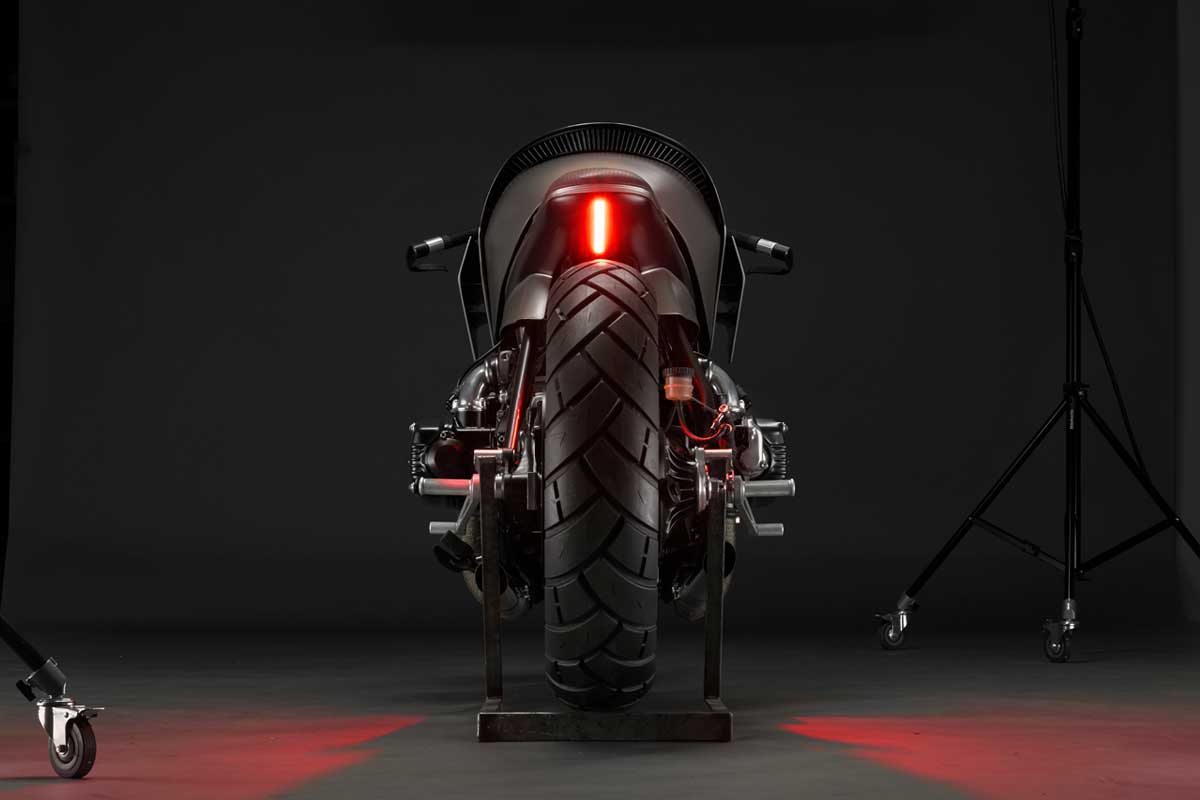 If this bike looks familiar that's because its first public appearance was at the 2018 Bike Shed Show. James and Ray originally built it in a very short timeframe to display it at the show but ended up creating something that wasn't up to their exacting standards. So since then, the Goldwing has been torn down and completely reengineered.
In some cases doing something a second time is easier, but with their Honda Goldwing project that certainly was not the case. Kenzo was built using a wide range of different fabrication techniques including hand-formed aluminum, 3D printed parts, CNC machined components, precision-etching, holographic lighting, and custom leatherwork. Despite everything being based on a highly detailed CAD rendering, getting everything to work in synergy was no easy task. "Kenzo is the result of traditional craft combined with state-of-the-art manufacturing techniques, and plenty of headaches, cuts, burns, and serious reconsiderations of life choices," says James.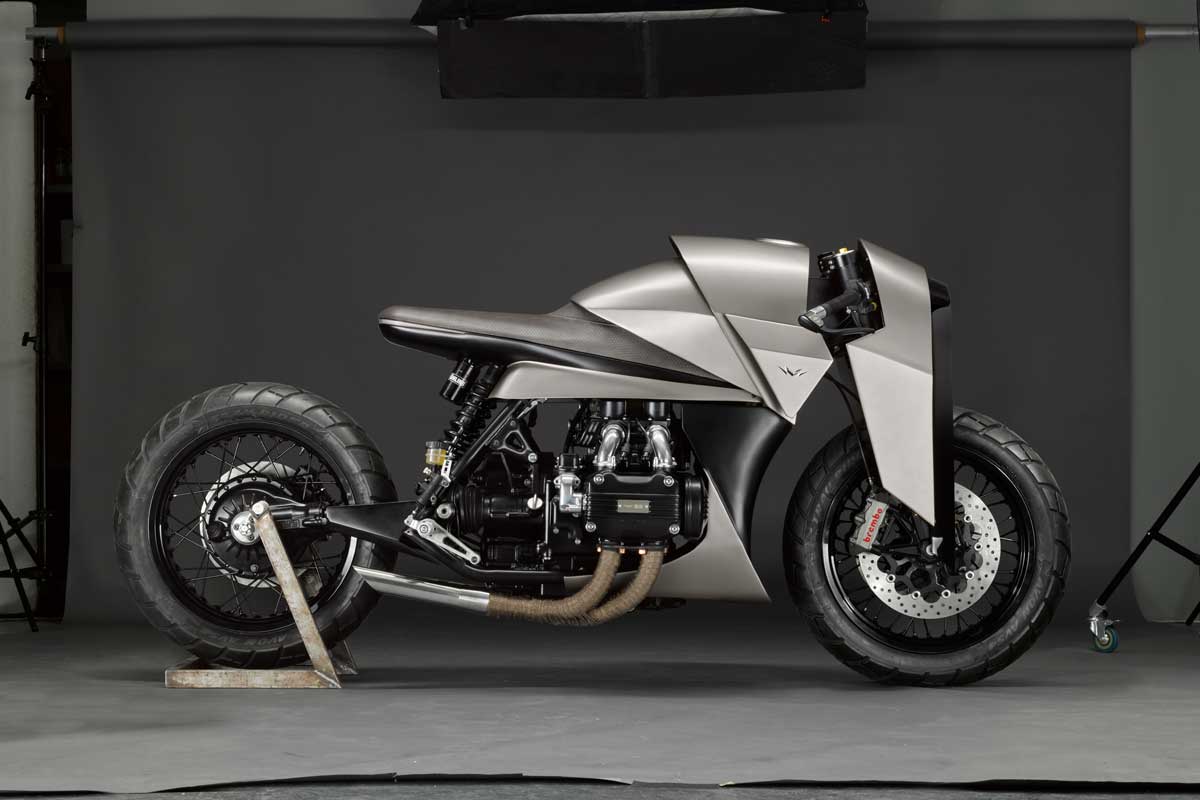 As evidenced by the bike's name, DMOL took their inspiration for this project from Japanese history. Kenzo was "inspired by a Samurai general's armor and named after a pioneering Japanese Isle of Man TT racer, Kenzo Tada". The Honda's overlapping panels of bodywork mimic the plates of a Samurai's armor. It envelops the front end and forms an aggressive-looking cover for the fuel tank. Protruding from the front cowl you'll find a gloss black "blade" which is a reference to the Samurai's weapon of choice, the Katana. Sitting inside the curve of the blade is a bespoke DMOL lighting system. "Working with Luminit of California, we incorporated the world's most advanced holographic diffusion film into the units. The light from the LED's is precisely disbursed at 80 degrees across the surface of the film, removing hot spots and creating a seamless bar of light. Sets of machined internal lenses then hold the film and LED's at precise distances from each other to ensure a smooth distribution of light."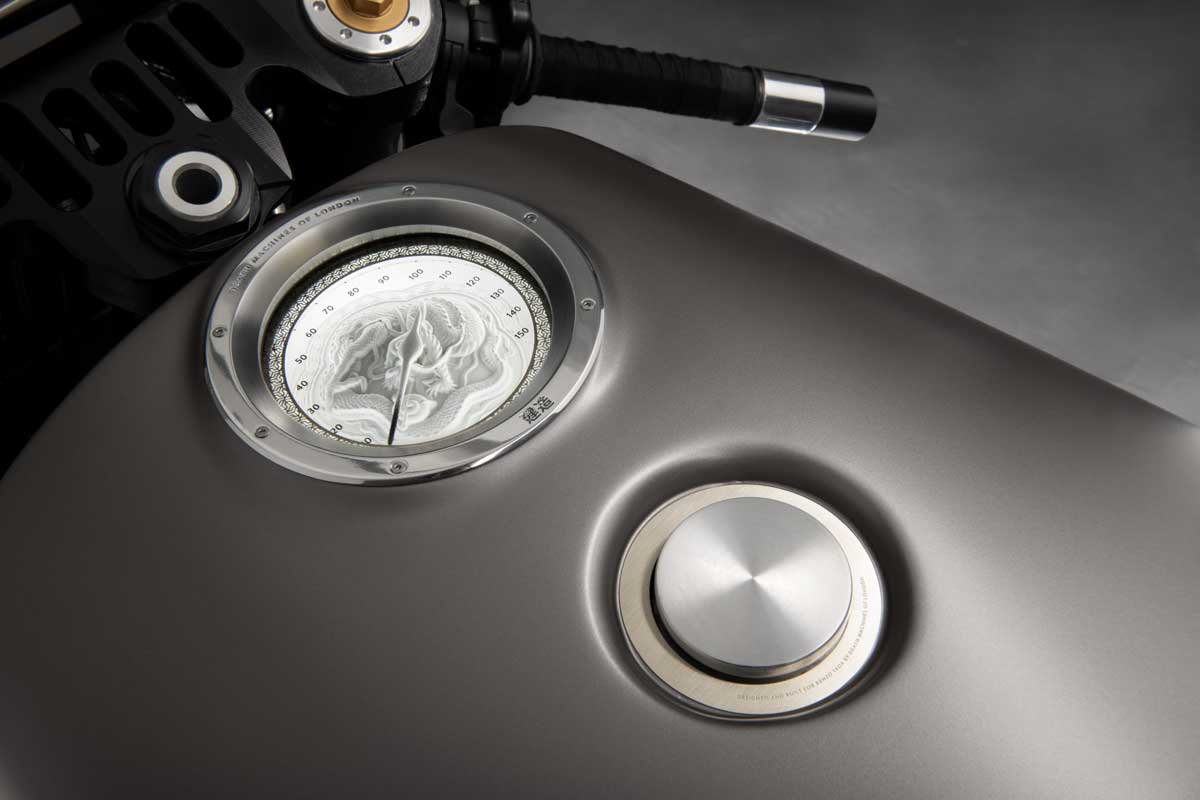 The rest of the Goldwing's lighting is all bespoke too along with the majority of its other new parts. There are custom 3D printed grilles positioned between the body plates and a blacked-out aluminum shroud concealing the radiator. A custom filler cap is recessed into the bodywork and was precision-machined along with a set of DMOL badges and one-off handlebars. The seat was also machined from high-density foam and has a proximity sensor hidden beneath its embossed leather cover. The leather's pattern mimics the clothing worn beneath a Samurai's armor.
Looking over the bike you'll find more hat tips to Samurai styles such as laser-etched repeating Japanese patterns, grips on the handlebars made using a Tsukamaki sword wrapping technique and plaques bearing the bikes name in Kanji, 建造. As for the paint color that's a custom mix too. DMOL calls it 'Titanium Samurai' and it's contrasted by matt black detailing.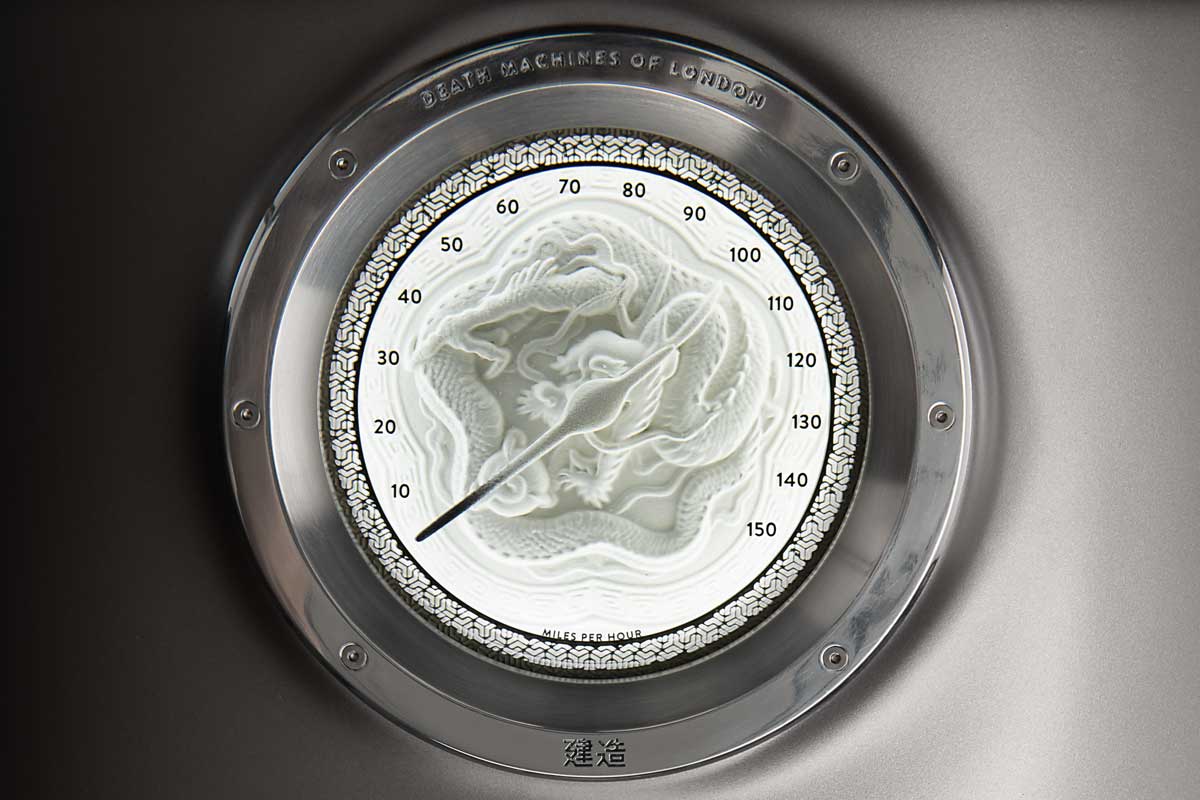 Despite all the incredible elements that go together to form this custom Honda Goldwing, it's the speedometer that really stands out. "Kenzo's hand-crafted speedometer features a dragon, cast from an 18th Century Japanese jewel box, and a hand-made pointer of the same finish," James explains. "The dragon, surrounded by a precision-etched nickel lattice, is encased in a series of custom lenses that not only support the floating number board but also utilize the same diffusion film technology as the lights. The result is a smooth, radially illuminated dragon ghost – the spirit of this machine."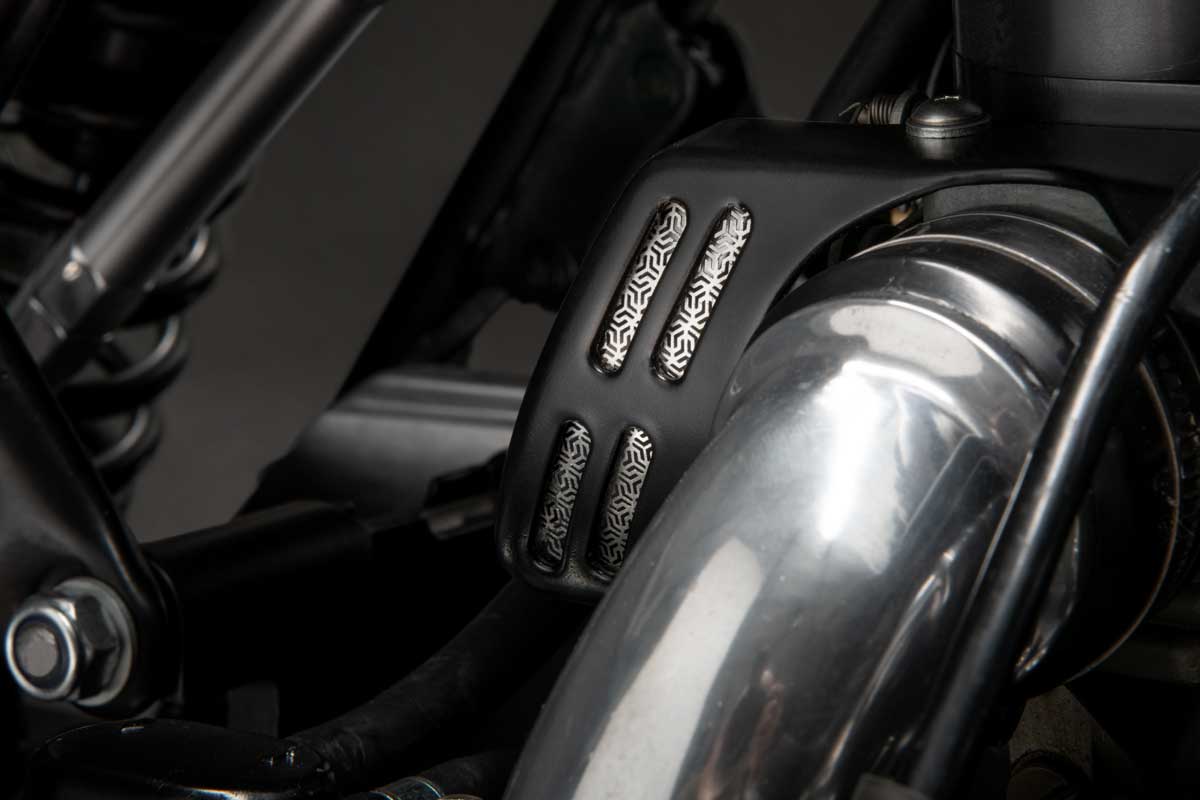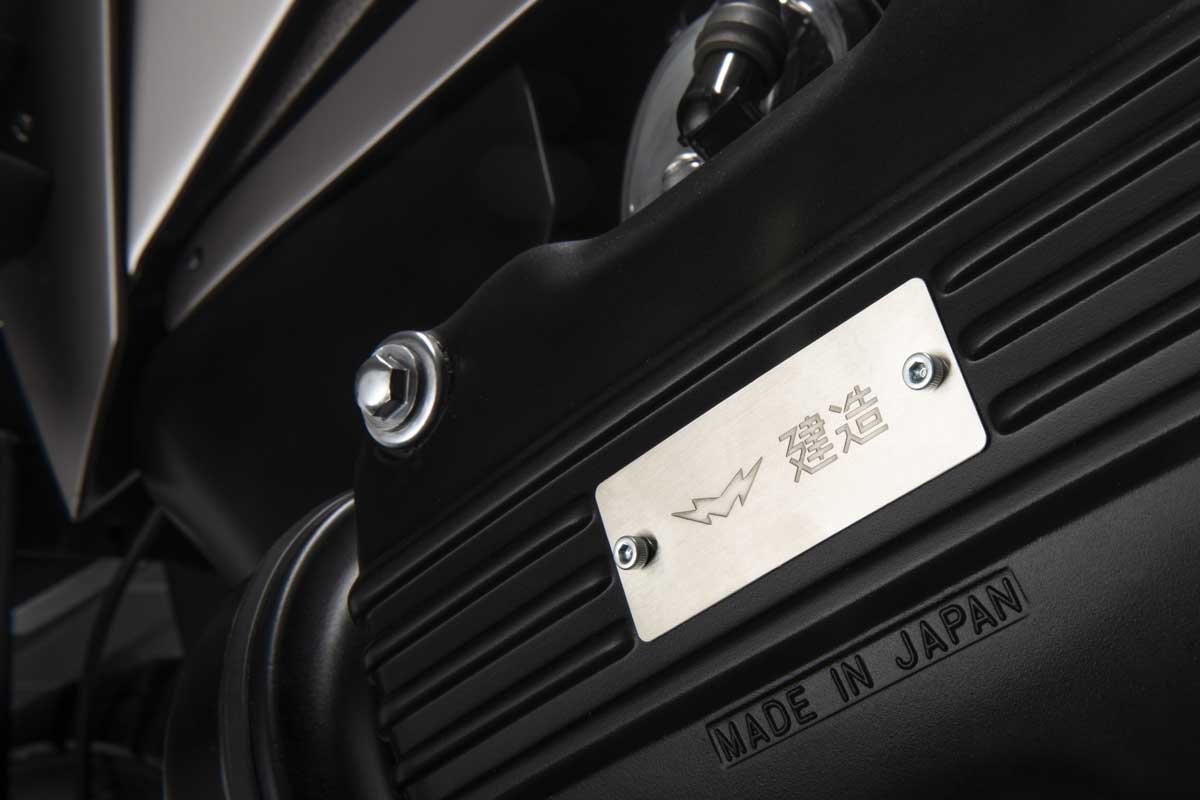 With radical custom motorcycles such as this, keyboard warriors tend to write them off as non-functional showpieces. Although it's certain this Goldwing won't be clocking up touring miles ever again, DMOL made sure it was still completely capable of doing so.
During the build, the Honda's frame was drastically modified. Up front they added an angular goose neck that increases the footprint of the bike by 10cm and decreases rake by 7 degrees. This works both to improve stability and give the bike a more aggressive stance. The suspension has been completely revised too using a black anodized Ohlins front end. In the rear are twin ACOU 60 Ohlins shocks running custom springs designed for the project by Hagon. The brakes use a mix of Brembo M4 forged radial calipers, a BMW master cylinder, and DMOL's own Type R01 handlebar levers. Each of the 18-inch wheels has been relaced and shot in satin black before being wrapped in Avon rubber.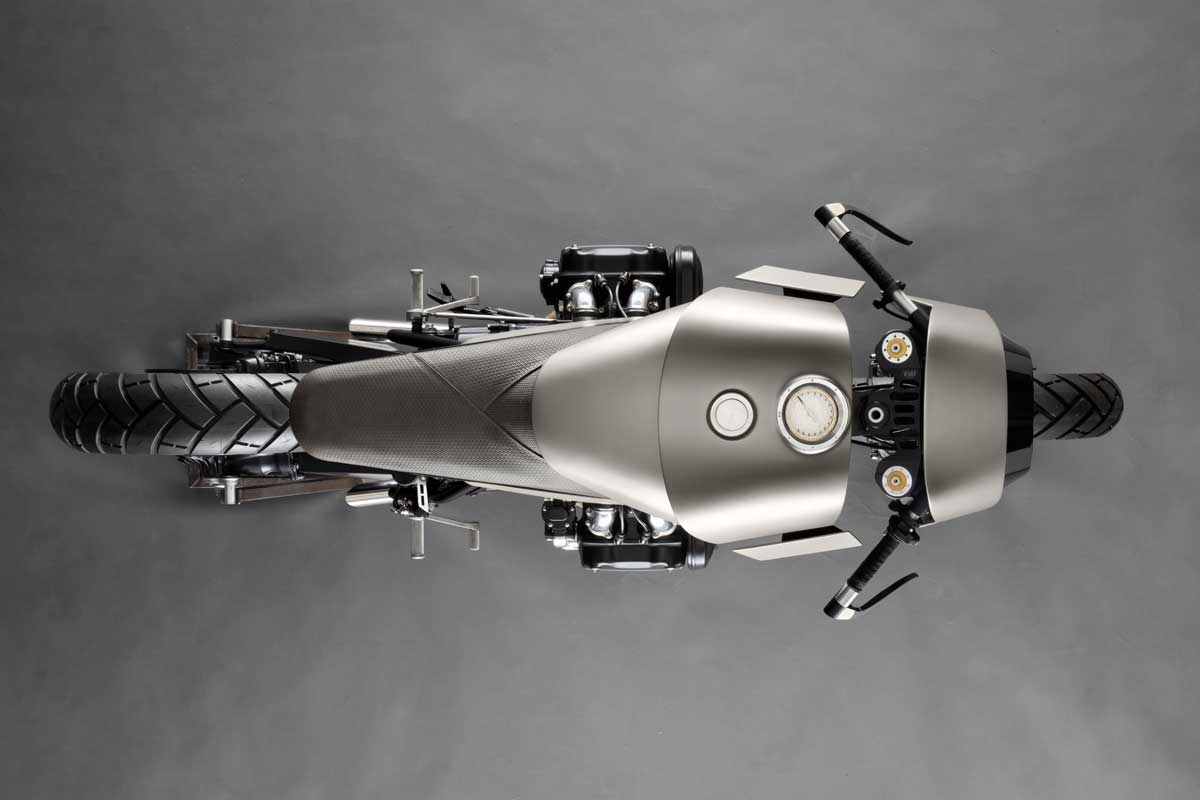 As for the engine, the 40-year-old 1000cc opposed flat-four was in surprisingly good order. However, it was still dismantled, inspected and refreshed to have it running like new. A set of slash-cut 4-into-2 exhaust pipes replace the factory behemoths and the carbs have been tuned to suit. Electrics also received an extensive overhaul using a simplified wiring loom and Motogadget M-Unit controller.
If you want to check out the Death Machines of London Kenzo Honda Goldwing, make your way to the Bike Shed in London. Getting there from where ever you are in the world will cost you a fraction of Kenzo's asking price of £56,000.00, but I think it's fair to say that is what one should expect to pay for a one of a kind masterpiece such as this.
Photography by Ivo Ivanov.