The name Motogadget appears a lot on these pages. The German company produces motorcycle parts and accessories which have become the 'go to' resource for many of the world's top custom builders. And it's easy to see why. Their products have been developed through extensive research and the company prides themselves on having impeccable quality standards. Motogadget also produces some of the best looking parts on the market making them the obvious choice for any high-end build. Their most impressive product, however, is the one that's installed out of sight. It's the Motogadget mo.unit and it's designed to put all your motorcycle wiring fears to rest.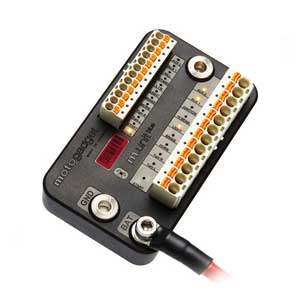 What does the Motogadget Mo.Unit do?
According to Motogadget, their Mo.Unit is a "digital control unit for your motorcycle. The heart of the entire onboard electrical system." Why is that something you'd want for your cafe racer project? Here are a few good reasons…
Modern technology: Many custom builds start with old bikes. An old bike means old wiring. This also means old relays, connectors, fuses, etc. These are all potential weak points in your motorcycles reliability. The Mo.Unit leverages the latest in relay and fuse technology and with the optional wiring kit you can replace all those old corroded wires. When it comes to electronics new technology is almost always better than old.
Reduced clutter: Most custom projects revolve around the idea of reducing clutter. That means getting rid of any excess, and your electrical system has a fair bit of it. The problem is it's all essential to the function of your motorcycle. The Mo.Unit reduces clutter by incorporating some of the components of the electrical system into its design. These include the fuses, relays (for things like your indicators) and the starter relay.
Simplified wiring: If you've ever seen a wiring harness you'll know how complicated they can be. Reducing the complexity of your wiring harness reduces the chance of things going wrong and makes it easier for you to detect faults. The Mo.Unit uses a very straightforward design. First, you attach a power source from the battery and a ground to the two main terminals. On one side of the unit, you'll find all the inputs for connecting things like your switchgear and ignition and on the other are the outputs for your lighting, starter relay and other accessories.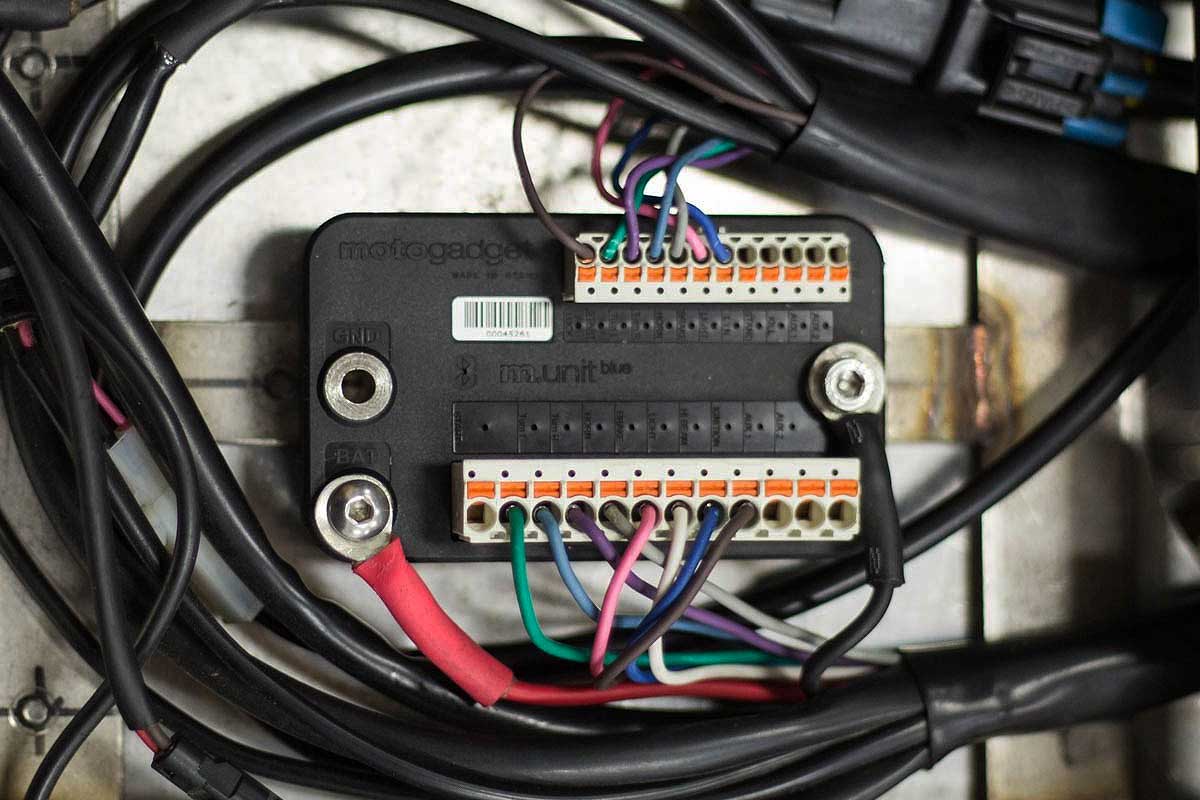 Installing the Motogadget Mo.Unit
Before you run out and rip your old wiring off your bike it's important to know this… Wiring a motorcycle isn't easy. Even with a great piece of equipment like the Motogadget Mo.Unit, you're still going to have your work cut out for you. Wiring a motorcycle takes careful planning, special tools and some skills you may not already possess. Do your research and unless you are 100% confident get a professional to install the unit for you.
If you don't like the idea of paying someone else to do the work we have something in common. Thankfully Motogadget has labeled the Mo.Unit clearly and included detailed installation instructions. Plan your wiring and follow the instructions to the letter and everything will turn out roses. Take a deep breath and remember these reassuring words from Motogadget…
"There are considerably fewer relays and individual components in the wiring harness and the vehicle can be rewired with less effort in a very short amount of time."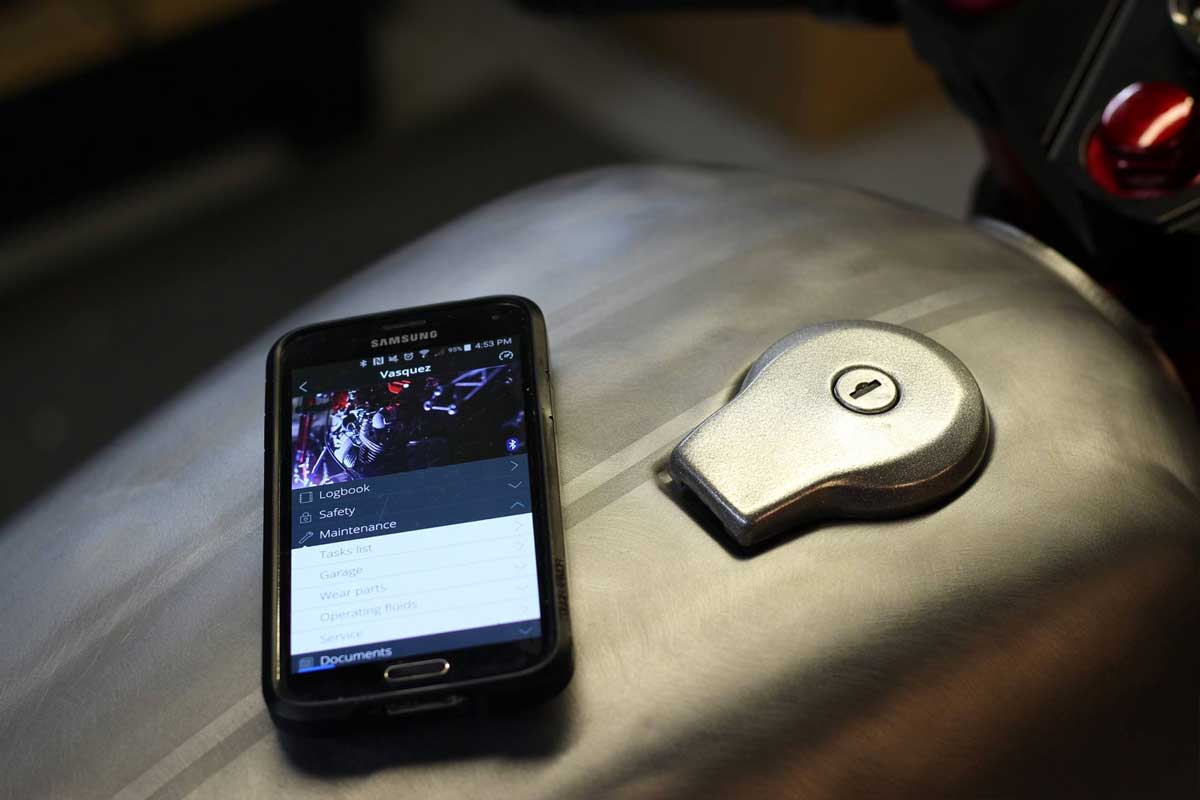 The Mo.Unit Blue & M Ride App
For those who want to really geek out with their custom motorcycle project, there's the Motogadget Mo.Unit Blue. With the Mo.Unit Blue installed, you can manage the entire system using the M Ride app on your smartphone. This includes the ability to see any faults or to manage the inbuilt alarm system. You can use your phone as a keyless ignition and GPS track your bike in the event of theft. If data is your thing you can view logs of your previous rides and you can even set alerts for when maintenance intervals are reached!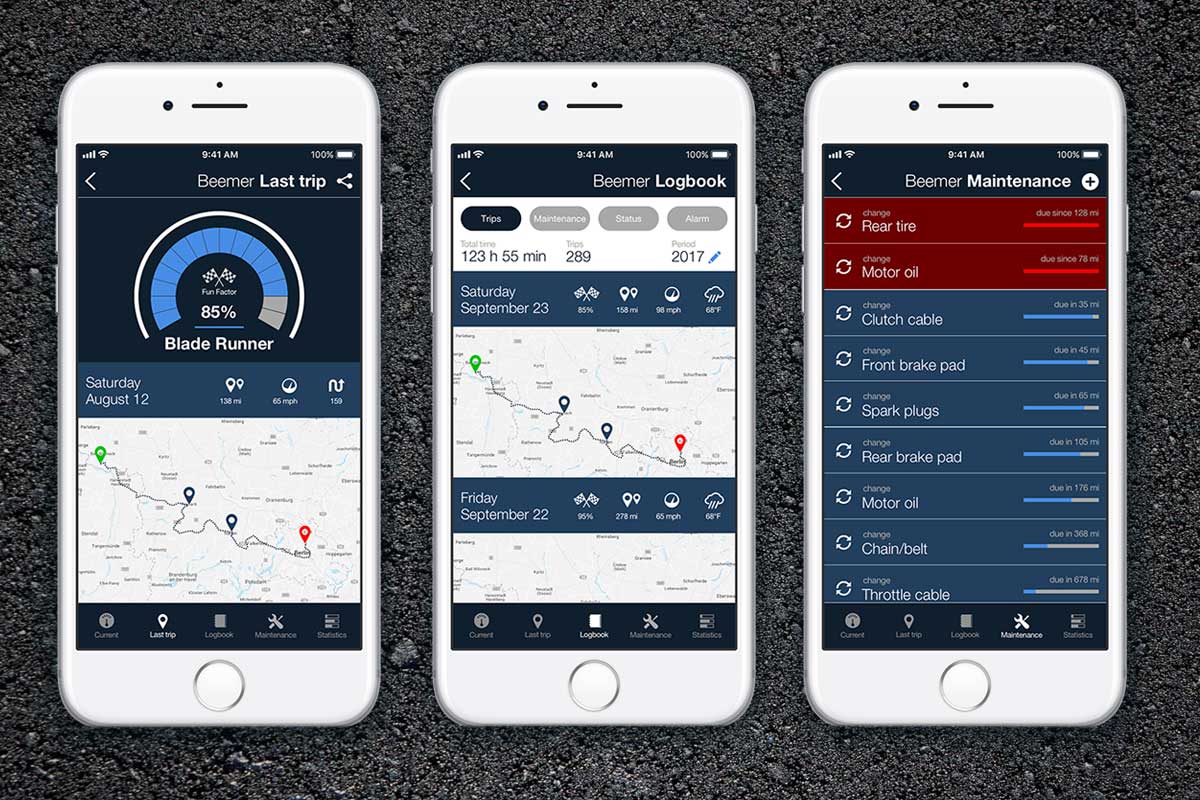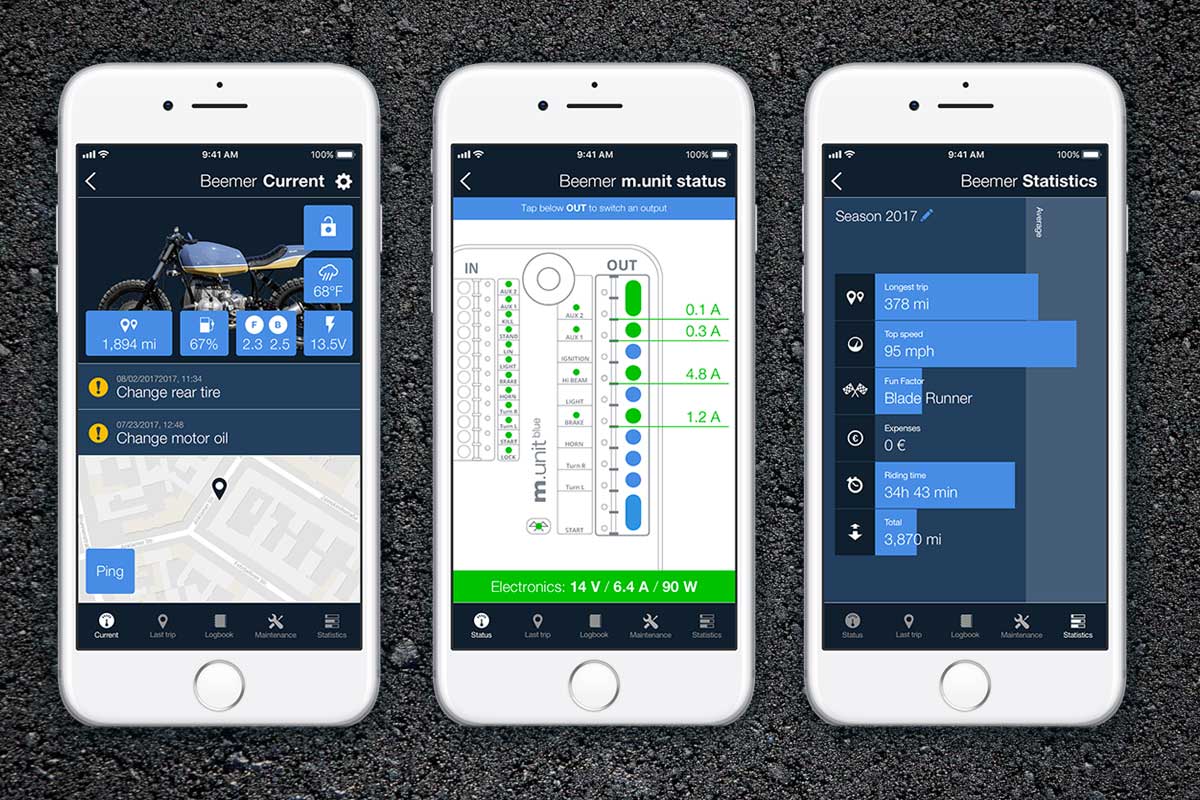 Using the Mo.Unit with other Motogadget products
Motogadget has also developed a range of other products that will work in harmony with the Mo.Unit. Their range of indicators, instruments and switchgear are universal items designed to further simplify your wiring. Mo.Unit specific products include items like the M Lock RFID keyless ignition and the M Pressure tyre monitoring system (requires the Mo.Unit Blue).
You can of course also choose to run your own choice of accessories. Whether they are top of the range parts from Rizoma or cheap stuff from eBay, they will all function perfectly with your Mo.Unit.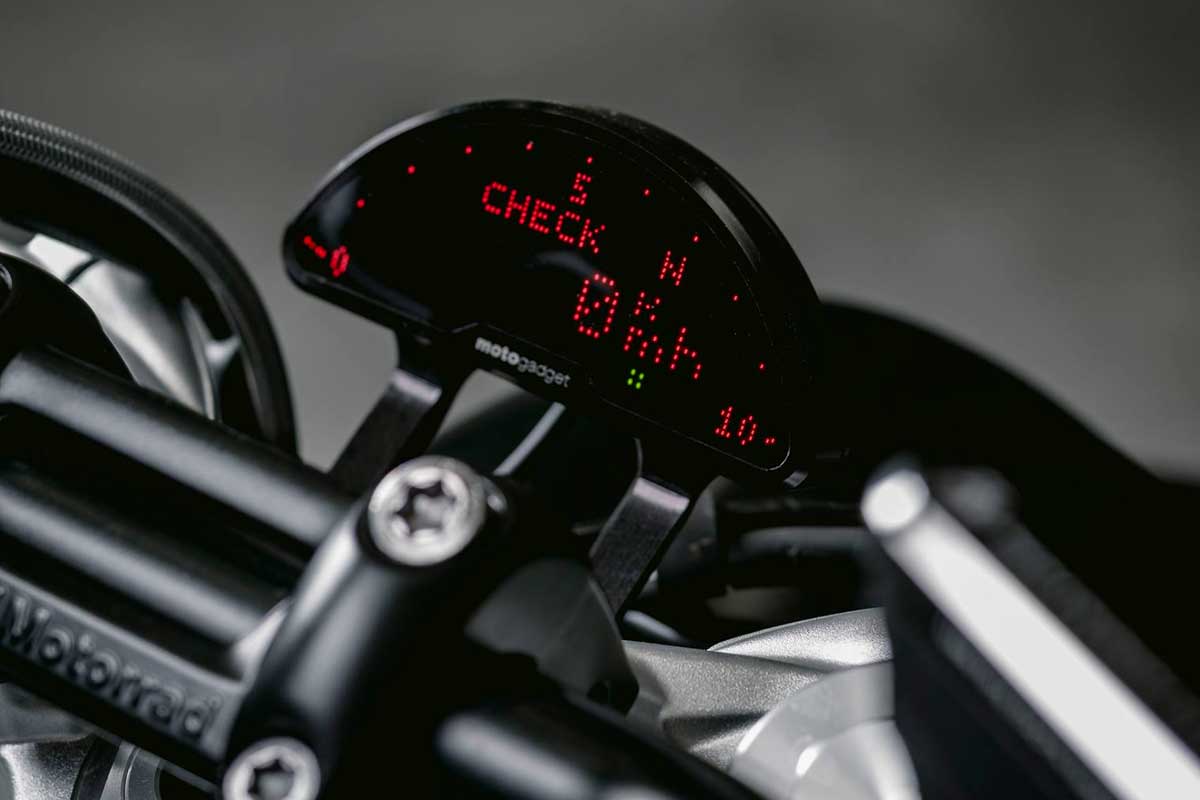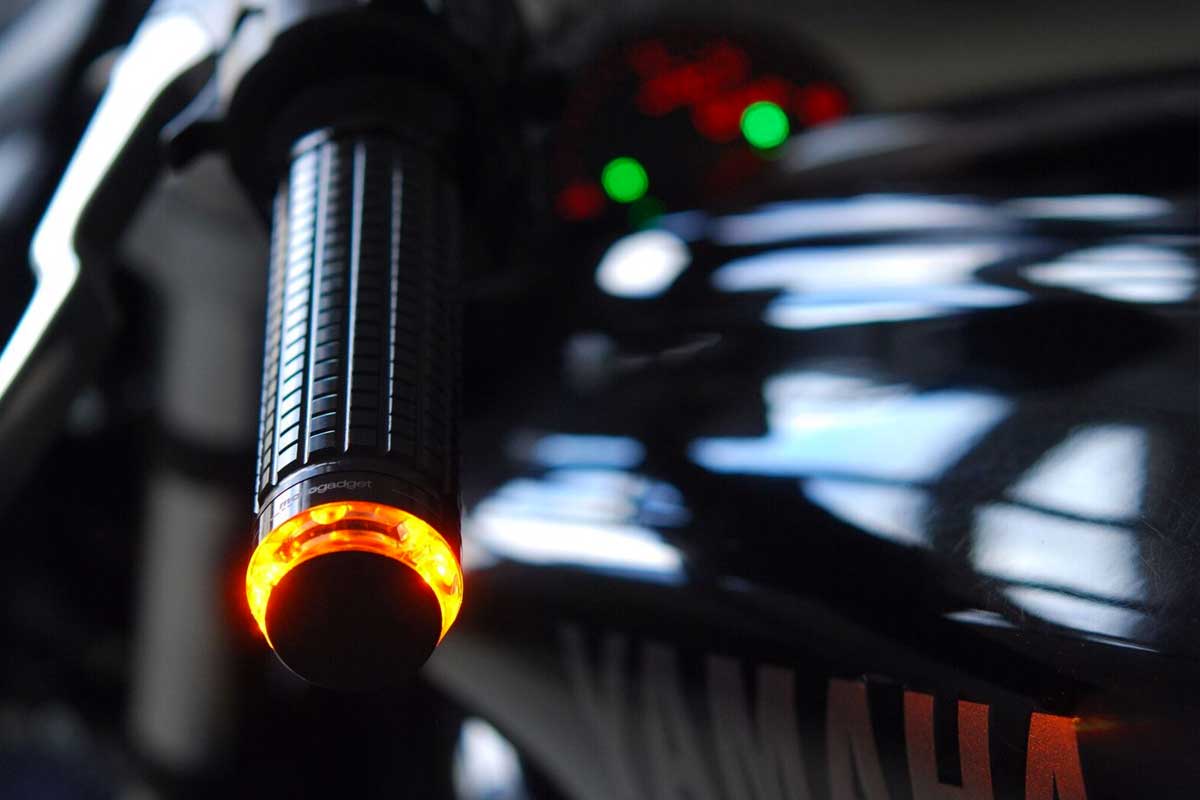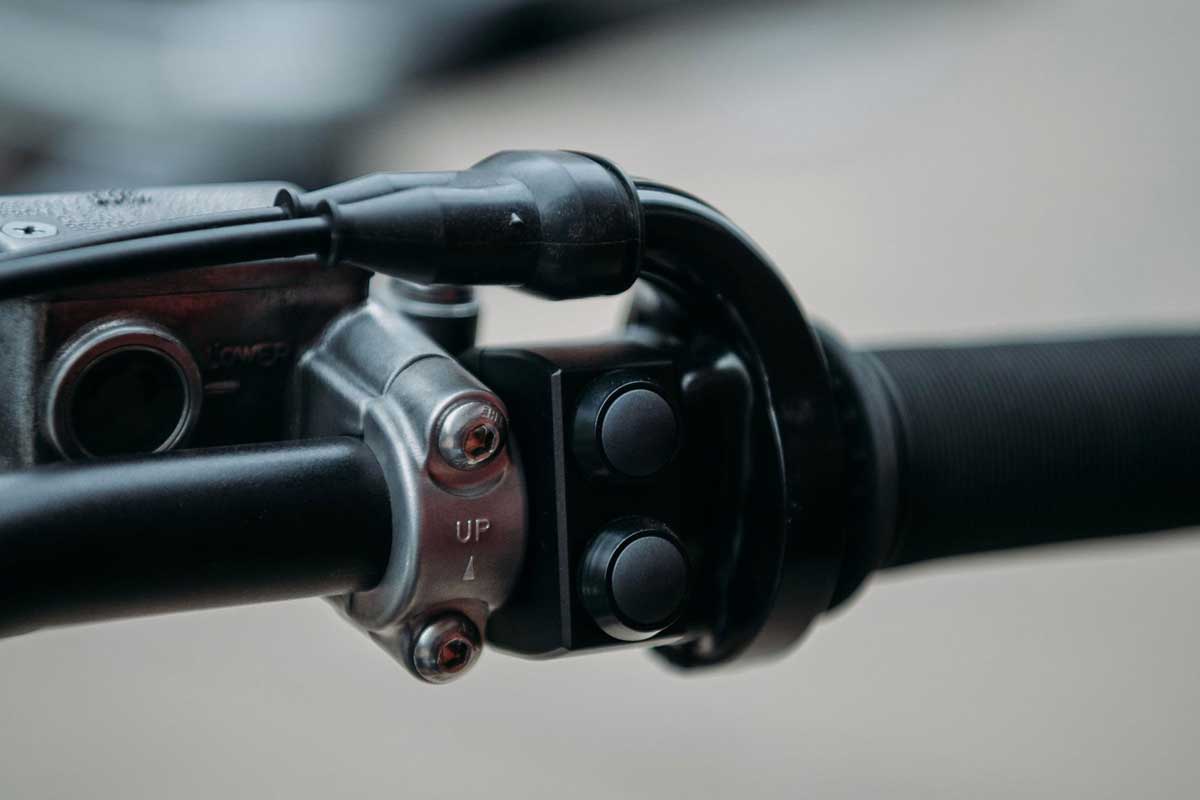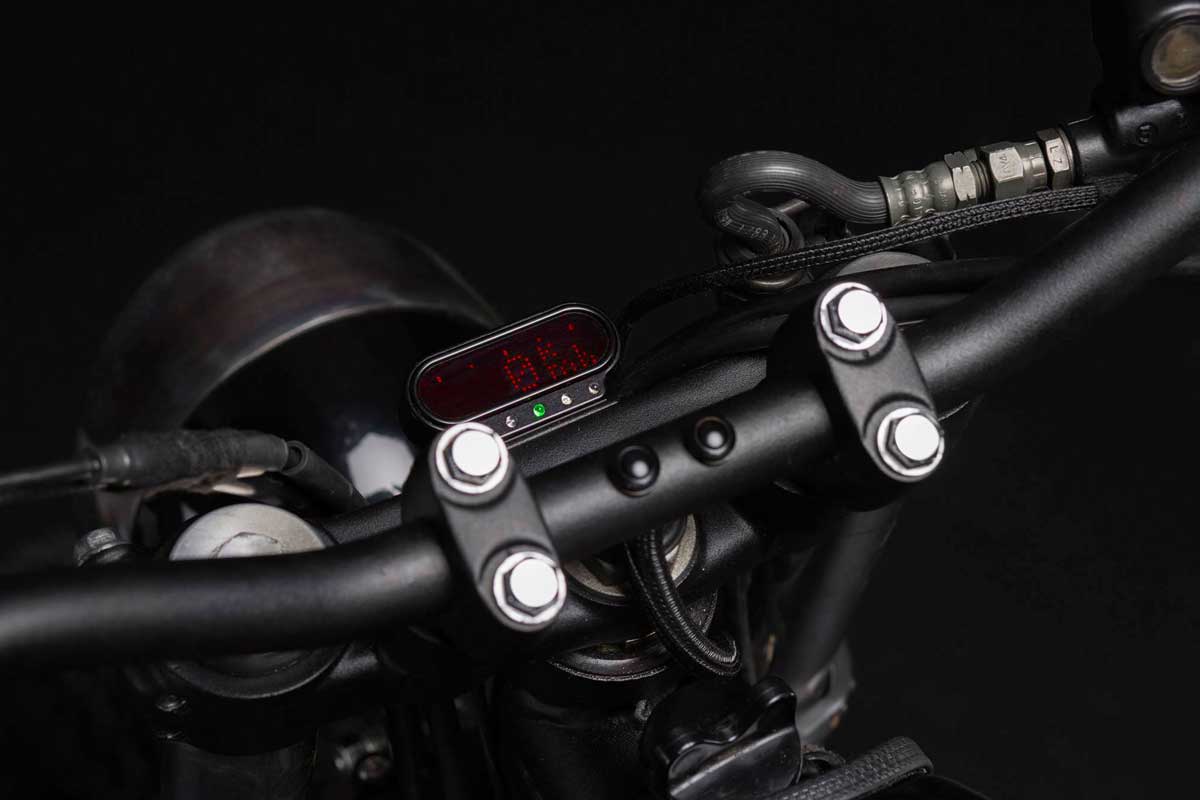 So if you're looking for a solution to that rat's nest under your seat, perhaps consider installing a Motogadget Mo.Unit. It's not the cheapest thing you'll buy for your cafe racer project, but it will prove it's worth by giving you years of hassle-free electrics.