It's been almost a year since I featured Andy Mergerle's Honda CB750 cafe racer project. It's not often I publish an incomplete bike, but I liked the look of Andy's CB so much I couldn't pass it up. Since then he's continued to work on the CB750 K2 and now it's back to grace these pages once again.
The Honda was acquired from an uncle who had owned the bike since Andy was a child. His uncle had torn the bike down with the aim of building a factory racer homage. Unfortunately, he'd lost interest when a new Ducati entered the picture. So, with the newly acquired frame and boxes of bits in his garage, Andy decided to build himself a Honda CB750 cafe racer.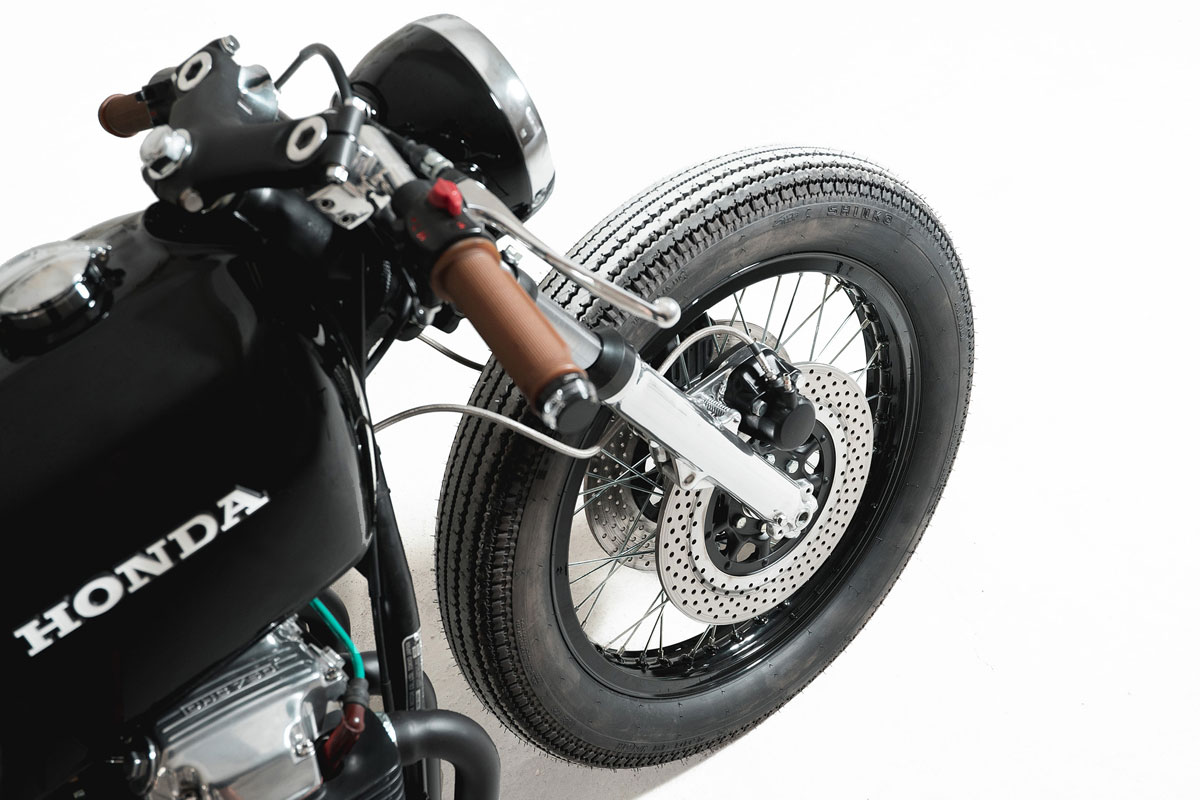 The original teardown took place in 1999. So, by the time Andy got his hands on it, the engine was in serious need of an overhaul. To bring it back to life, and add a little extra spring to its step, Andy rebuilt the inline four using an 888cc kit and performance cam. All new seals, bearings and gaskets were par for the course and a 4-into-1 Vance and Hines exhaust added for good measure.
There was no airbox and Andy liked the look of the open frame so he fit the carbs with velocity stacks. The lack of side covers also meant a new oil tank solution was in order. To solve the issue Andy tasked himself with building a custom aluminium one from scratch. Despite a lack of metal shaping experience, Andy fabricated a very slick looking solution.  He then installed it between the rails of the frame and linked it to the engine using solid stainless lines.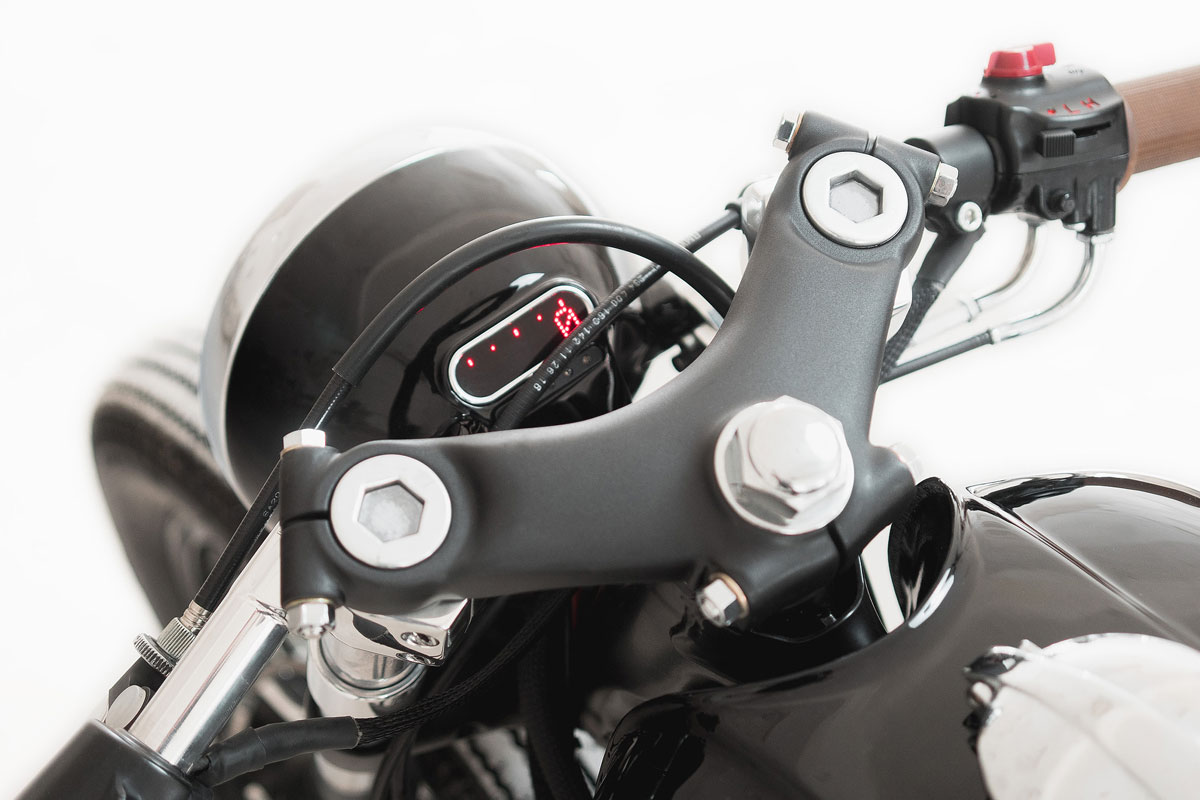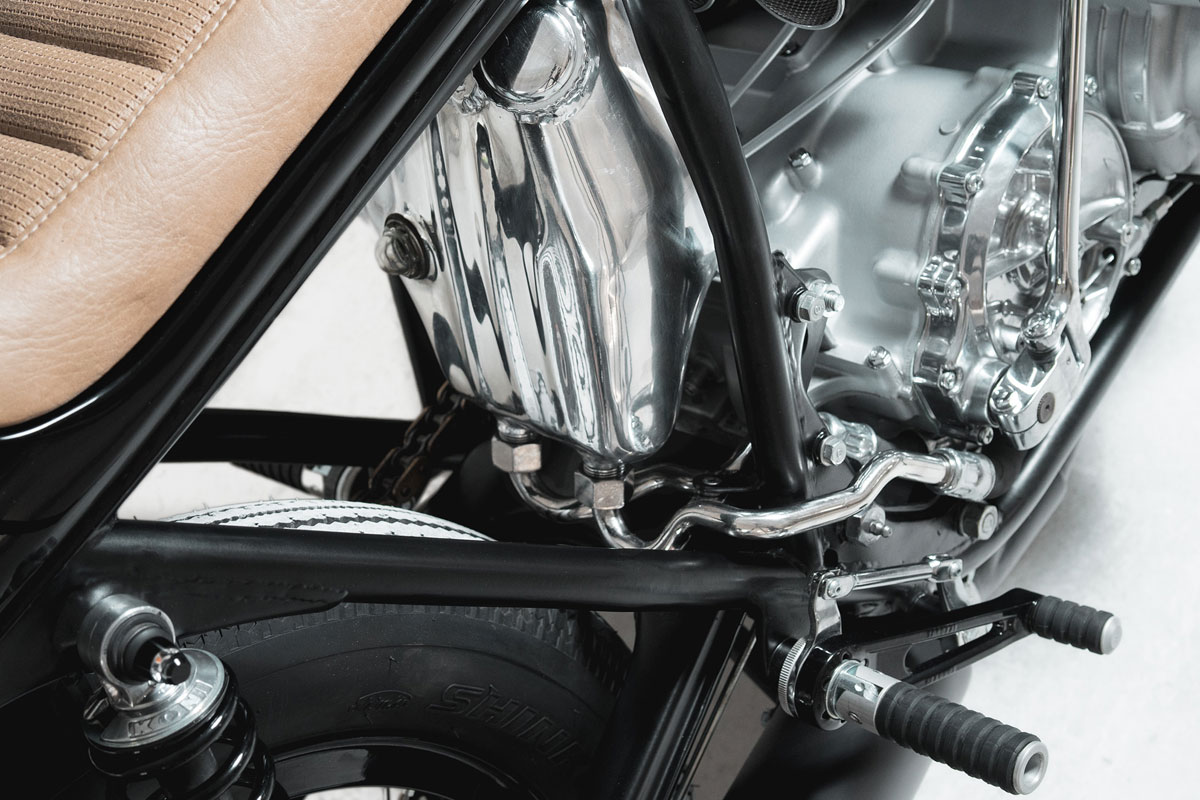 During phase one of the build, Andy also added clip-on bars, Tarozzi rear sets and rebuilt the suspension. He drilled out engine covers for a bit of 70's flair and a new tail was formed from sheet metal. He modified an F2 fuel tank, adding in knee dents and a Monza filler cap. A set of Motogadget indicators and Motoscope mini were purchased and he frenched the speedo into a CB250 headlight. The handlebars were kept clean by hiding a BMW brake pump under the tank. For something totally unique he installed a brake light your unlikely to see on another motorcycle. The light is a Mercedes unit taken from a truck his father drove in the sixties.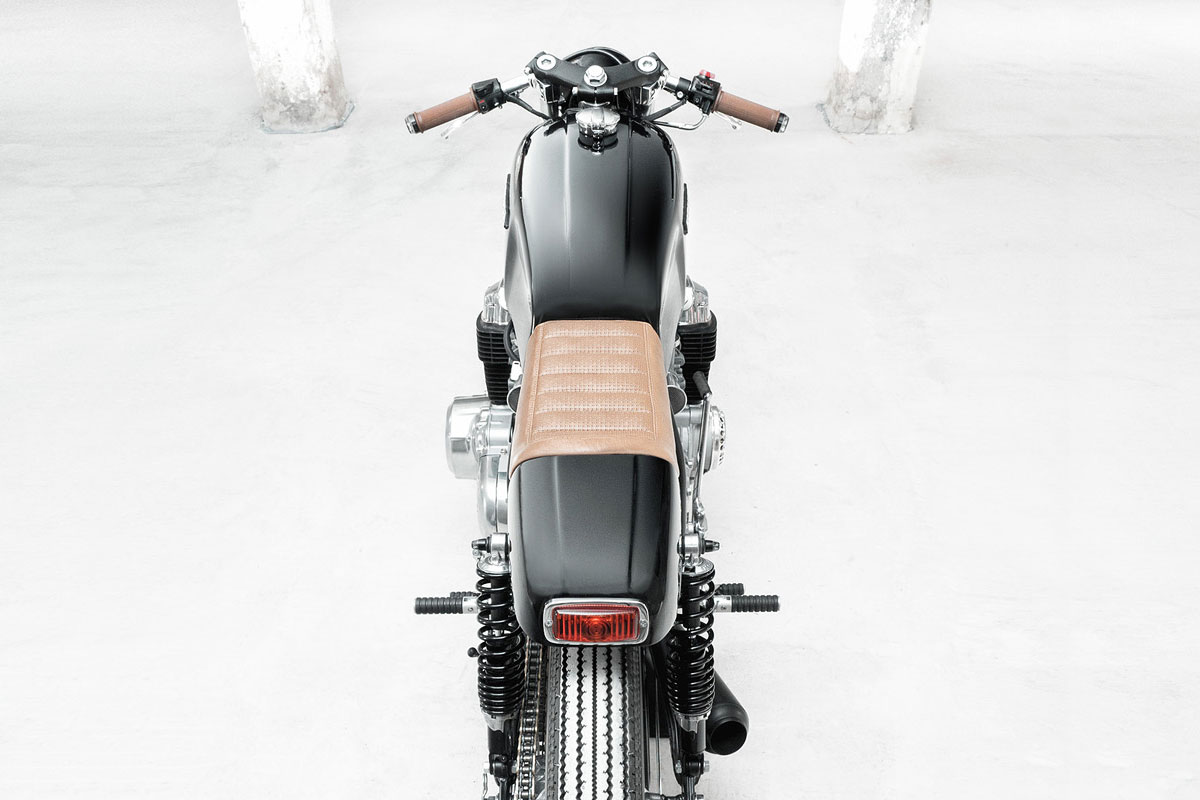 With all that work already done, I can hear you asking why it took this long to finish. Well at about 90% complete disaster struck when the CB fell off Andy's bike stand. Thankfully the fuel tank wasn't on it at the time. Unfortunately, there was still enough damage to almost have Andy calling it quits. Thankfully he didn't.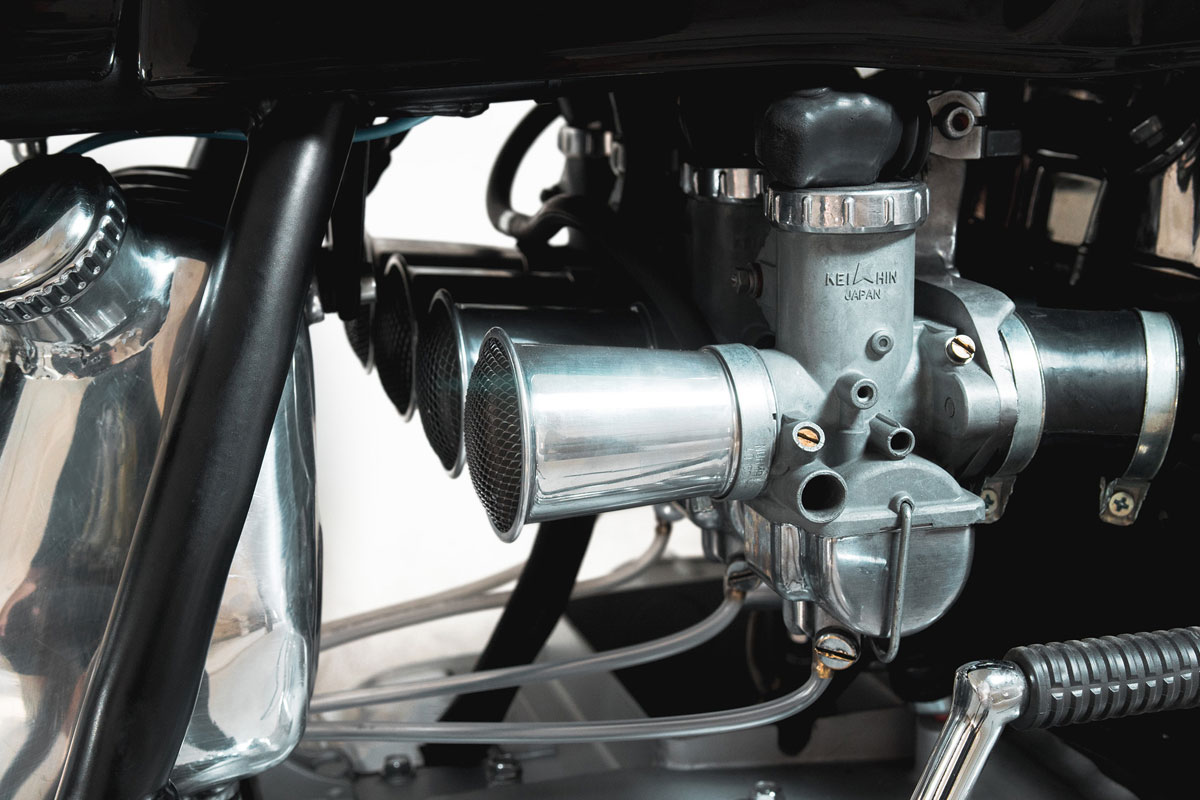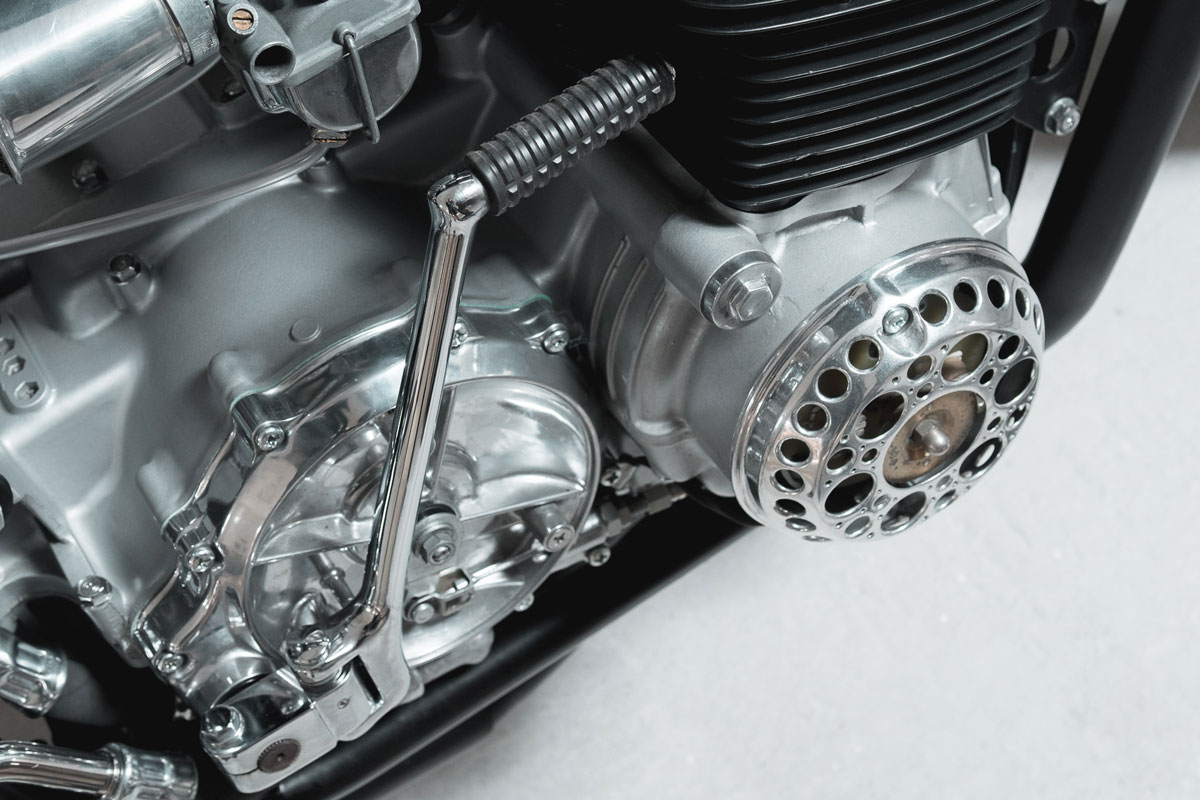 After fixing all the damage from the fall, Andy was able to complete his Honda CB750 cafe racer. The bike now rolls on high neck, gloss black rims wrapped in Skinko rubber and laced to polished hubs. The tank, tail and headlight bucket have all been painted gloss black, and for an extra deep, piano-like finish, a good friend of Andy's applied 4 coats of clear. The frame has been finished using a satin black powder coat and the triple clamps painted to match. Finally, to give the engine the attention it deserves Andy also decided that the Vance and Hines pipes should be black so they were treated to a ceramic coat.
From being a basket case to smashing on a workshop floor this Honda CB750 cafe racer has some stories to tell. I think the best one of all though is how one guy committed himself to rebuild it and did it against all odds.
Photography by Thomas Minde