Just when I thought I'd see as many custom Honda CX500's as I could stomach, along comes a build so beautifully executed that it has me asking for more! From the award-winning studio of furniture, interior and automotive designer, Sacha Lakic comes this incredible build that transforms Honda's early 80's 'plastic maggot' into a sleek, modern Cafe Racer. Named the CX500 GTS after the team involved in the project (Georges, Theirry and Sacha) the CX celebrates everything Sacha loves about Honda's original design and his attention to detail is impeccable.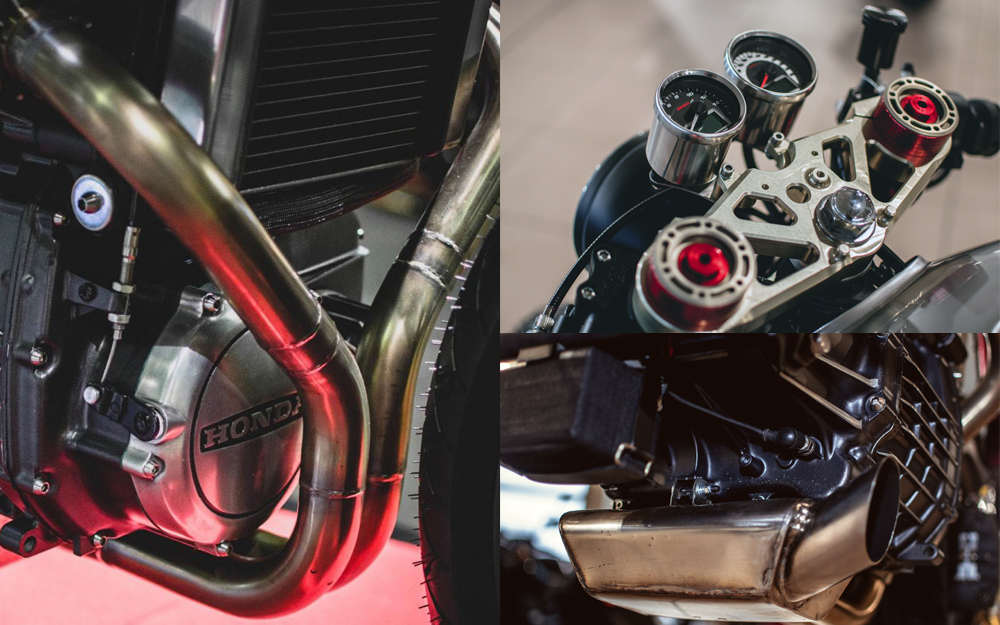 "To start off a good project, all you need sometimes is a bit of passion and a few cold beers…"
After talking with his good friend George of 'George's Garage' in Luxembourg it was agreed that it was time to breathe new life into a 1982 model Honda CX500 that had been collecting dust in his workshop corner. Together the pair scavenged a collection of special parts from the shelves of George's workshop to upgrade the bikes tired, outdated running gear and the project was underway.
Starting with the frame Sacha removed the original rear loop to make way for lighter weight, custom version he designed and built, scaled with only a single rider in mind. He then converted the rear end to a mono shock set up using an Ölhins piggyback gas shock removed from a Ducati 851 and added extra reinforcement to the swingarm to manage the relocation of pressure.
Up front, Sacha has mounted a set of Marzocchi upside-down RAD50 forks to really improve handling and the outdated ComStar wheels have been replaced with Excel rims laced to custom hubs and wrapped in Dunlop Sportmax Mutant rubber. To update the bikes braking performance he then mounted Nissin twin discs and callipers on the front and a single Nissin disc at the rear.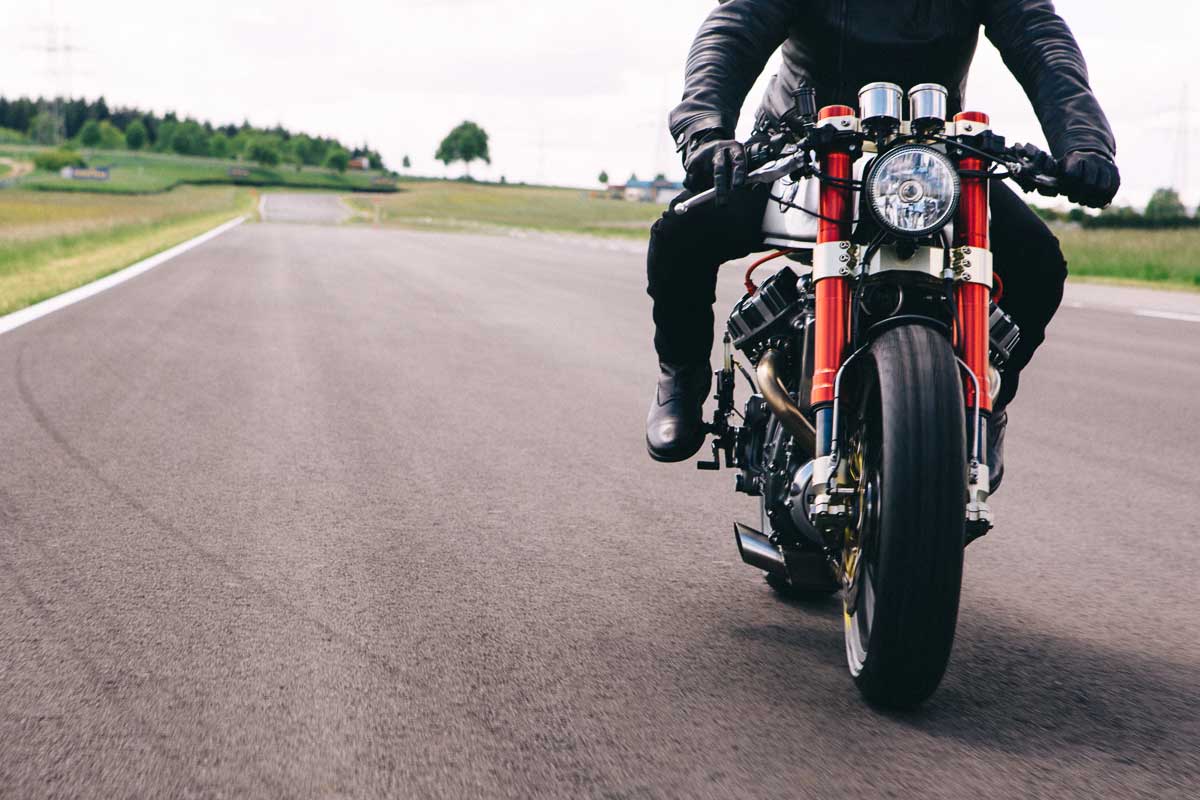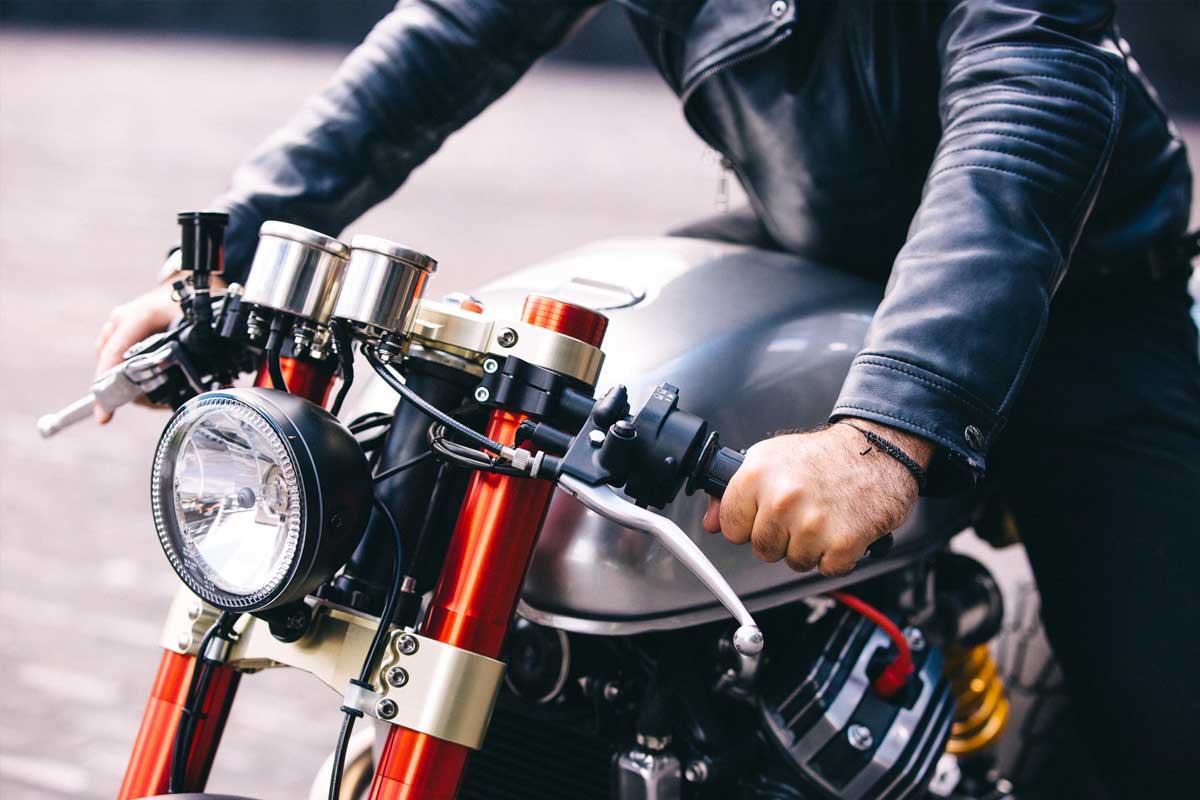 With the engine, Sacha took special care to highlight it's good looks. "I have always been a great fan of the motor of this machine, a magnificent 80° bi-cylinder V full of character and very aesthetic". After a full rebuild, the engine cases were finished in Matt black with detail added by polishing emblems, case edges and by leaving select alloy components bare. The carbs were also given a full overhaul and re-jetted to suit the free-flowing velocity stacks. His most notable design nod to the engine design though is the custom headers which were designed in a Y shape to mimic the shape of the engine. The two pipes then meet under the bike at a custom made, stainless steel box muffler.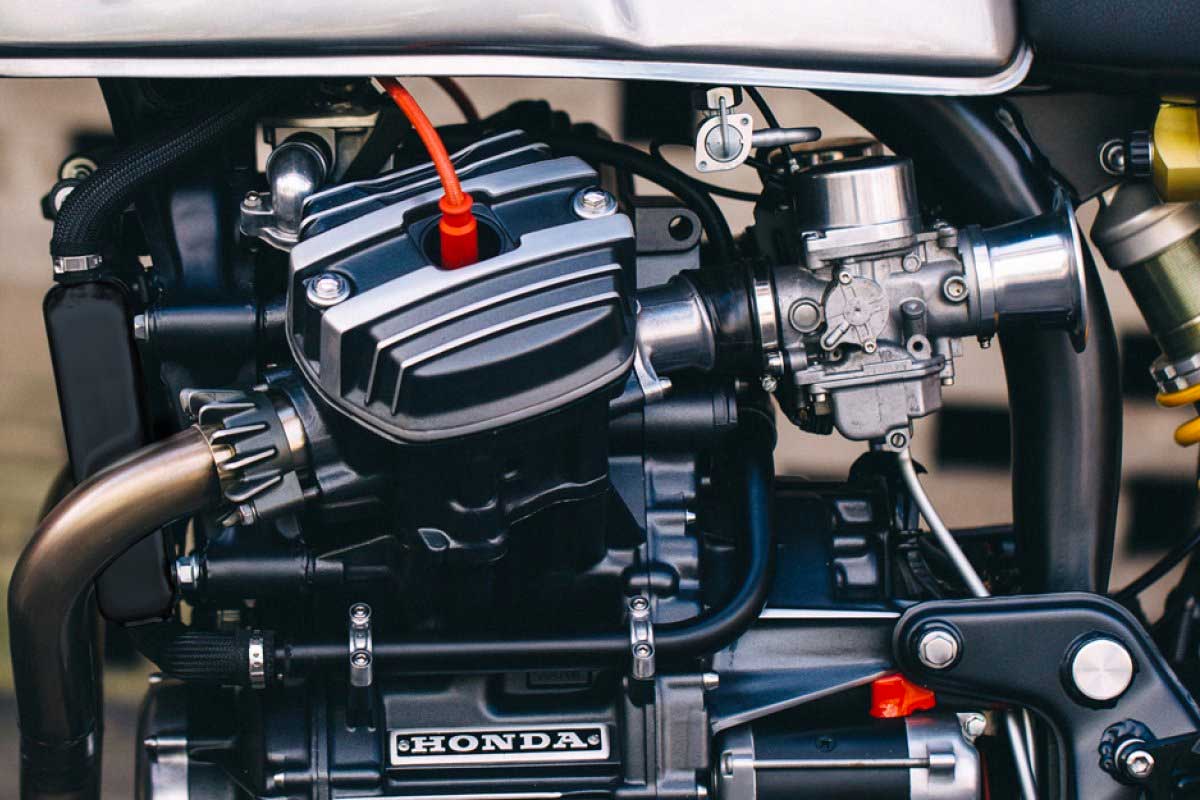 Other Lakic design tweaks on the Honda CX500 GTS include the addition of a custom made, Cafe Racer style tailpiece, the slight repositioning of the tank to form a cleaner visual line, CBR1000 rear-set footpegs, Rizoma fluid reservoirs, a rubber hugging custom front fender and the blue backlit speedo and tacho.
With concept builds for Voxan, Yamaha and Bimota in his design portfolio it's easy to see why Sacha's CX is so good looking, but it's most defining feature would have to be that this beast gets ridden by the man himself.