Ten years after Honda turned the motorcycling world on its head with the release of the CB750, they decided it was time to stir things up once again. To do this they unveiled their first 6 cylinder motorcycle for the street, the Honda CBX1000. At the time of its release, the CBX was one of the world's fastest motorcycles earning it the respect of the motorcycle press. Despite this, the big six's intimidating appearance ultimately affected it sales adversely. The mighty CBX simple didn't make the numbers Honda had hoped so production was ceased after 4 short lived years. Nevertheless, 4 years was all it took for the might Honda CBX1000 to become one of motorcycling history's most iconic superbikes.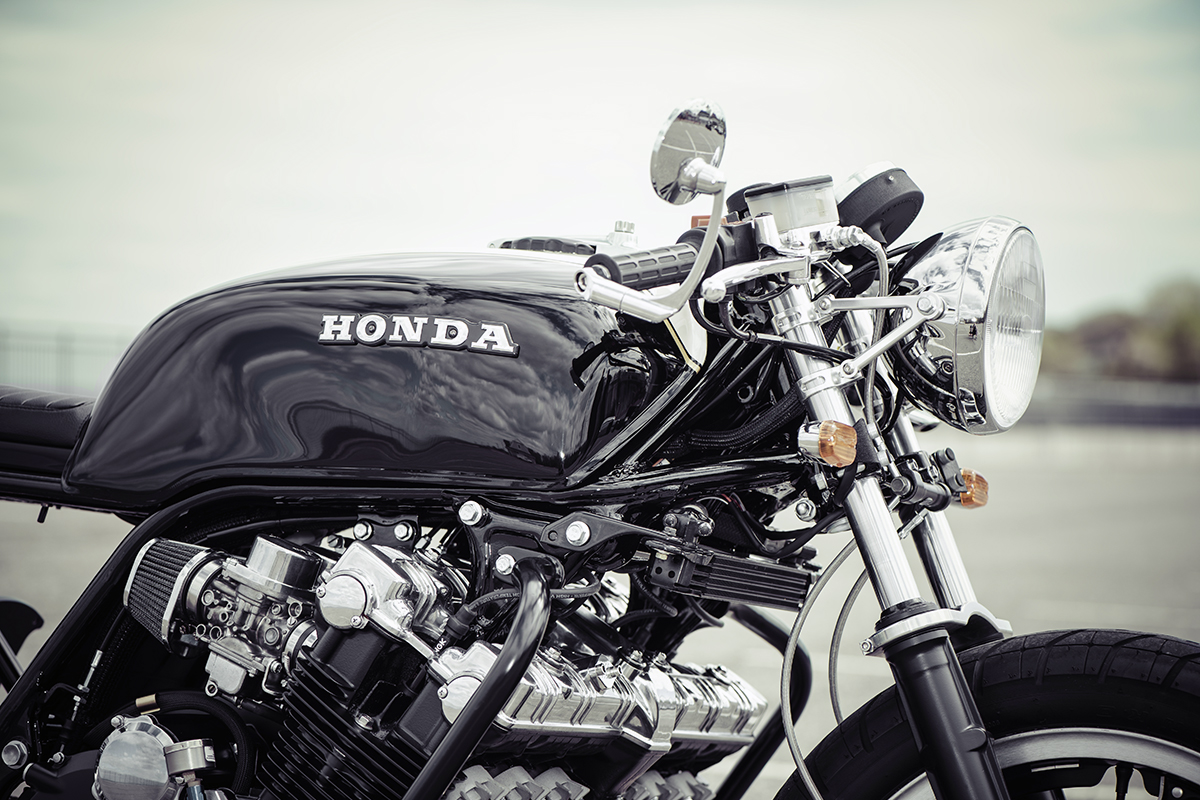 There is something powerfully seductive about Michael Kopec's incredible Honda CBX1000 cafe racer. That brutal, wide-slung motor; framed by a fan of six sweeping pipes; is a thing of beauty and madness. What's even more impressive is that this bike was built up from a bare frame.
Michael was already at home with the mighty CBX. His 6'4″ stature demanded a bike of its proportions. In fact, the long-legged Honda had proved such a favourite that at one point he owned 5 of them. Michael has been building and working on his own bikes since his first more than 20 years ago. As his skills grew from cosmetic tweaks to more substantial modifications, his workshop became equipped with the tools necessary to tackle his very first ground up. It went without saying that Honda's CBX1000 would be the nominated platform.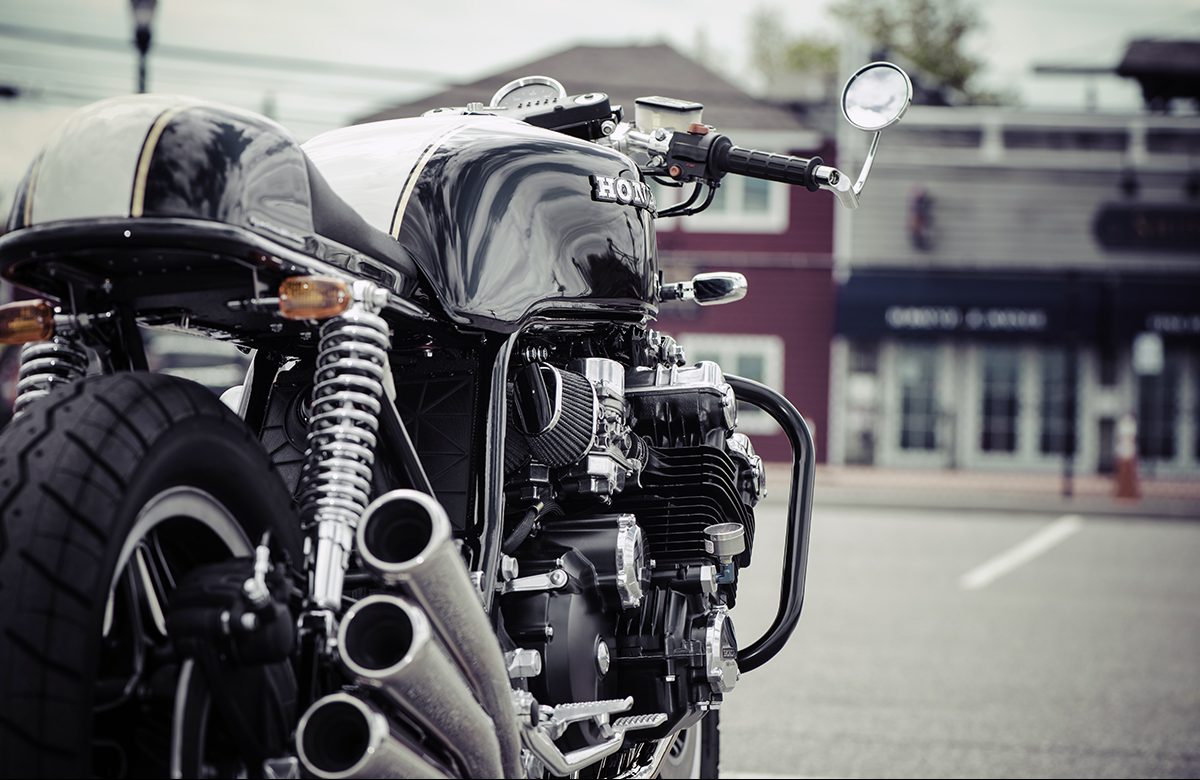 Such is his love for these machines that he found it difficult to cut up the tidy donor bike he had earmarked for this project. Luckily an '82 frame turned up at the right price, and over the next year, he scoured swap meets and classifieds for parts to realise his vision. The concept was old school – a sleek machine with standard forks up front, a twin shock rear; and minimal bodywork to showcase that forbidding inline six in all its glory.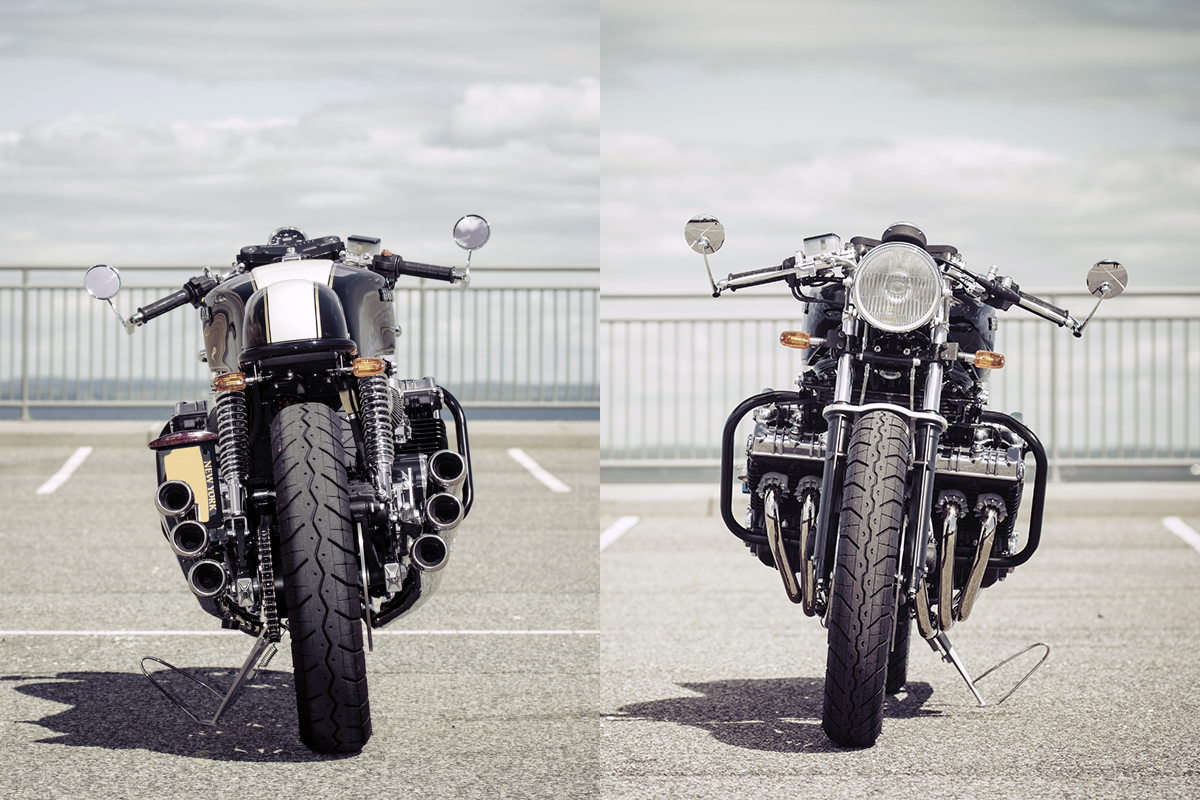 The front end was sourced from a 1979 CBX and the fork tubes shortened to level its stance. The swing arm hails from a 1980 CB1100 modified to accommodate his height and mated to a custom twin shock set up. This required modification of the mono-shock frame, which was detabbed and masterfully tidied. Next, the motor was rebuilt and taken out to 1150cc before being fitted with Carrillo rods and an upgraded C5 Optical Ignition. This unit has 4 different maps to choose from, controlled by switches hidden beneath the seat. The Carbs were fitted with pod filters and rejetted to match the larger displacement.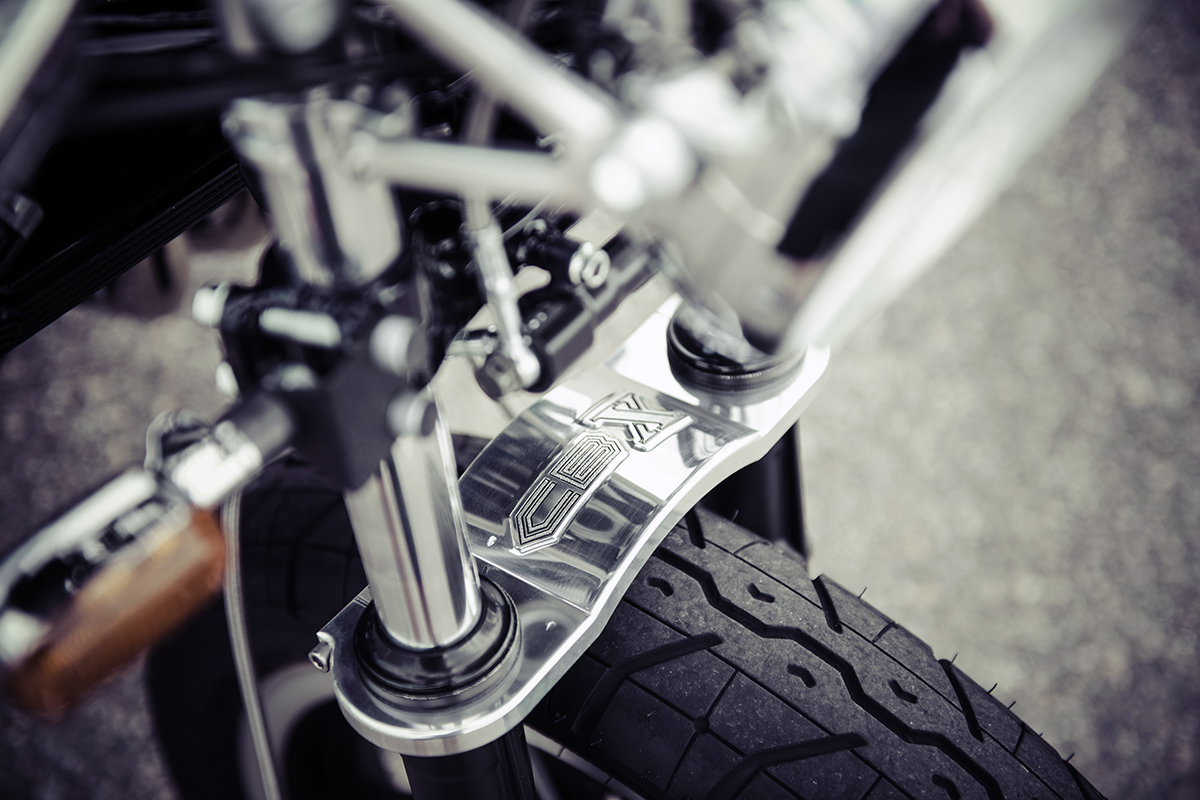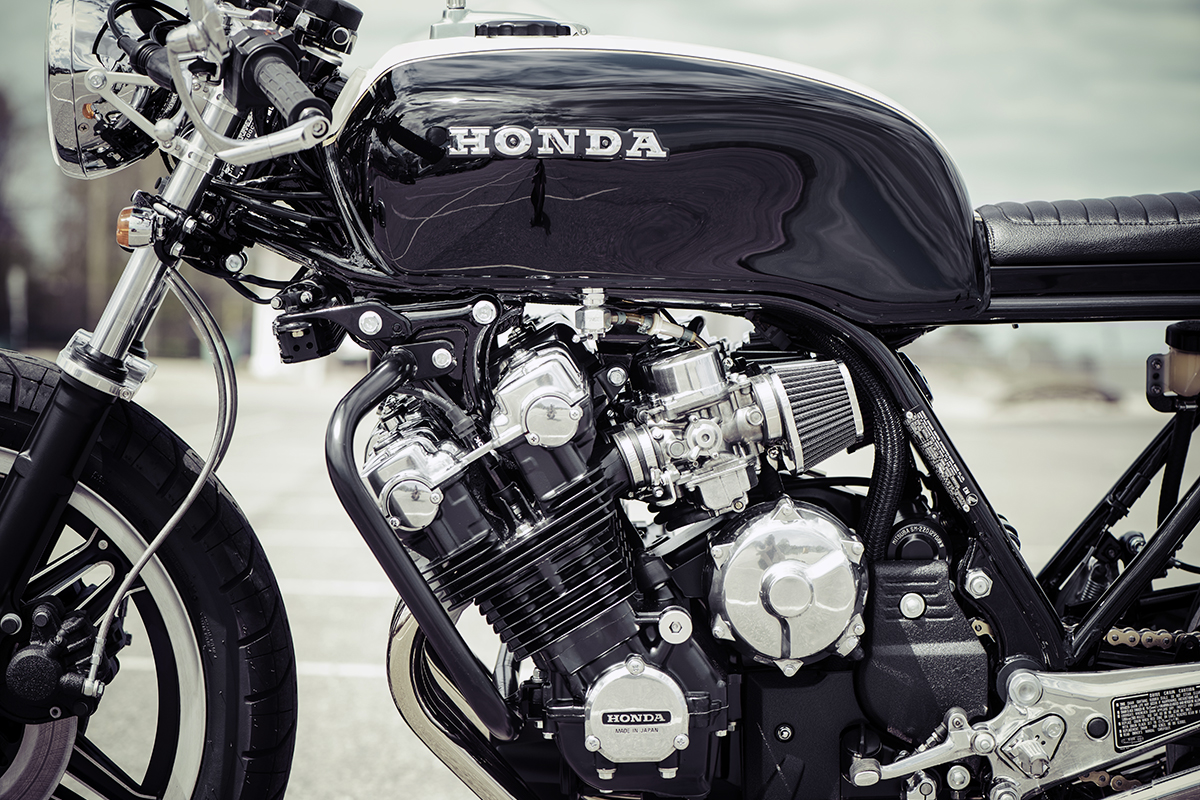 Michael made the bodywork himself; shaping the tail section from wood before replicating it in fibreglass. A seat pan was carefully fabricated and upholstered to tie the tail section and tank together perfectly. The tail section is also home to a heavily modified and shortened wiring harness hitched to a compact lithium battery.
A CNC programmer by trade, Michael turned these skills to a host of small cosmetic improvements you might miss at first glance – things like the 3D printed speedo housing, or the triple tree cover that holds the warning lights. Even most of the bolts are plugged with specially printed 3D caps.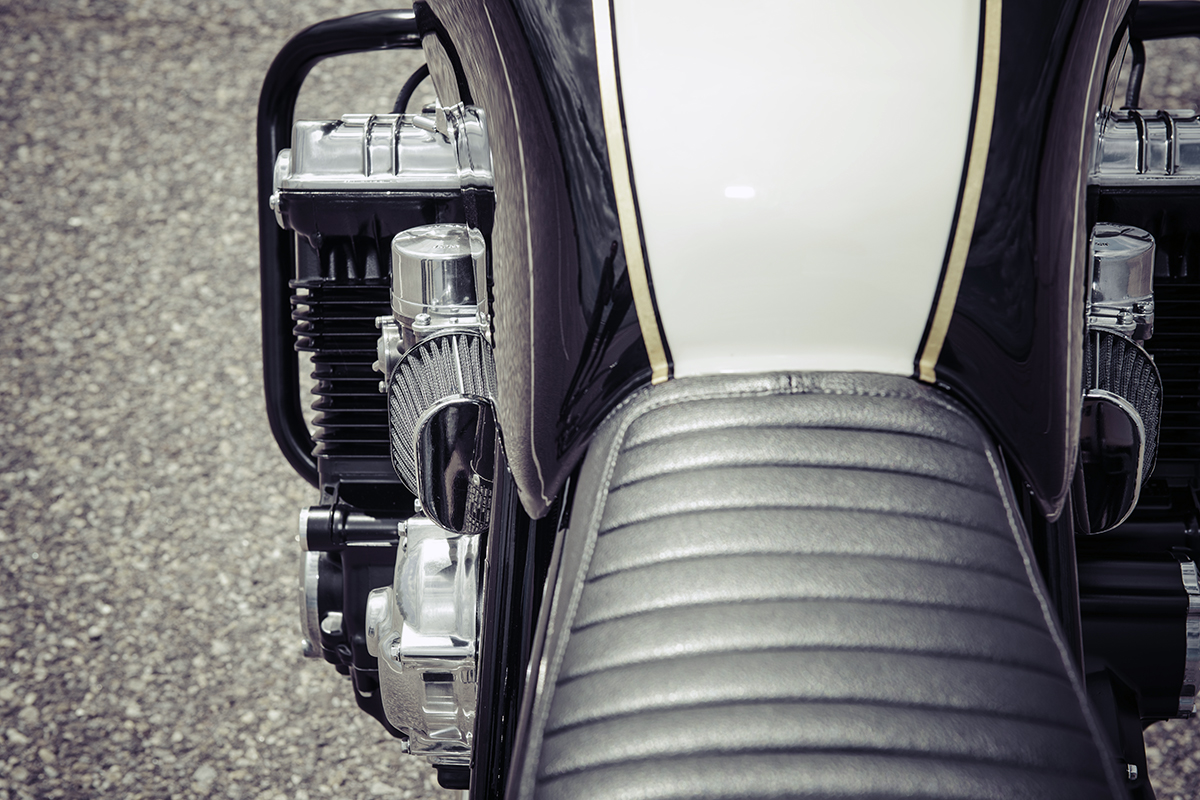 The end result is both muscular and sparse with incredible attention to detail. Michael tells us he has a great sense of satisfaction knowing he's put this Honda together from a collection of parts, and that he can spend hours just staring at it. I get the feeling, however, that this machine is best appreciated with that big inline six at full howl.
Photography by Hathsin Photography   | Story by Mik.