In addition to big V-twin motorcycles, Graham Miles is obsessed with death metal. How much? He started his own band. Are they good? That depends on how much you like the sound of big V-twin motorcycles. Graham might need to get his hearing checked.
We'd like to think by now that every motorcyclist understands the importance of wearing protective riding gear. Unfortunately, our everyday...
Motorcycle jackets have come a long way since the ton-up boys' heyday. Back in the '50s, it was all black...
Pin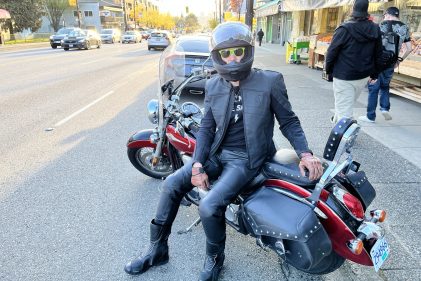 I love jackets, and I love motorcycling. I was also raised vegetarian. So when forward-thinking Spanish gear brand Andromeda Moto...
You can spend as much or as little as you want on your riding gear. There's a school of thought...