Pin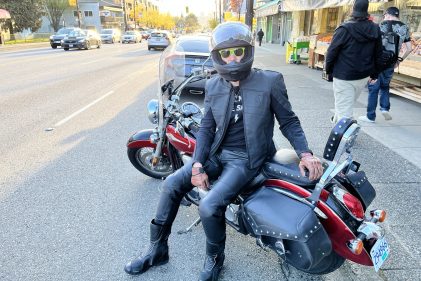 I love jackets, and I love motorcycling. I was also raised vegetarian. So when forward-thinking Spanish gear brand Andromeda Moto...
All images courtesy of Black Pup Moto & Machines That Dream. Next time you're at a formal function, try this...
Nothing says bad-ass like a leather motorcycle jacket. But aside from its appearance, there are several other benefits that leather...
All outdoor images courtesy of Machines That Dream Pity the poor old black leather motorcycle jacket. For something that should...