You go to the trouble of picking out your riding gear, yet when the rain comes, you're stuck covering it all up with a ho-hum rain suit. This Day of the Dead Rain Suit from our friends at Fuel Motorcycles is anything but boring. The design was inspired by AMA Hall of Fame rider David Aldana who was known for wearing a full leather riding suit emblazoned with a skeleton.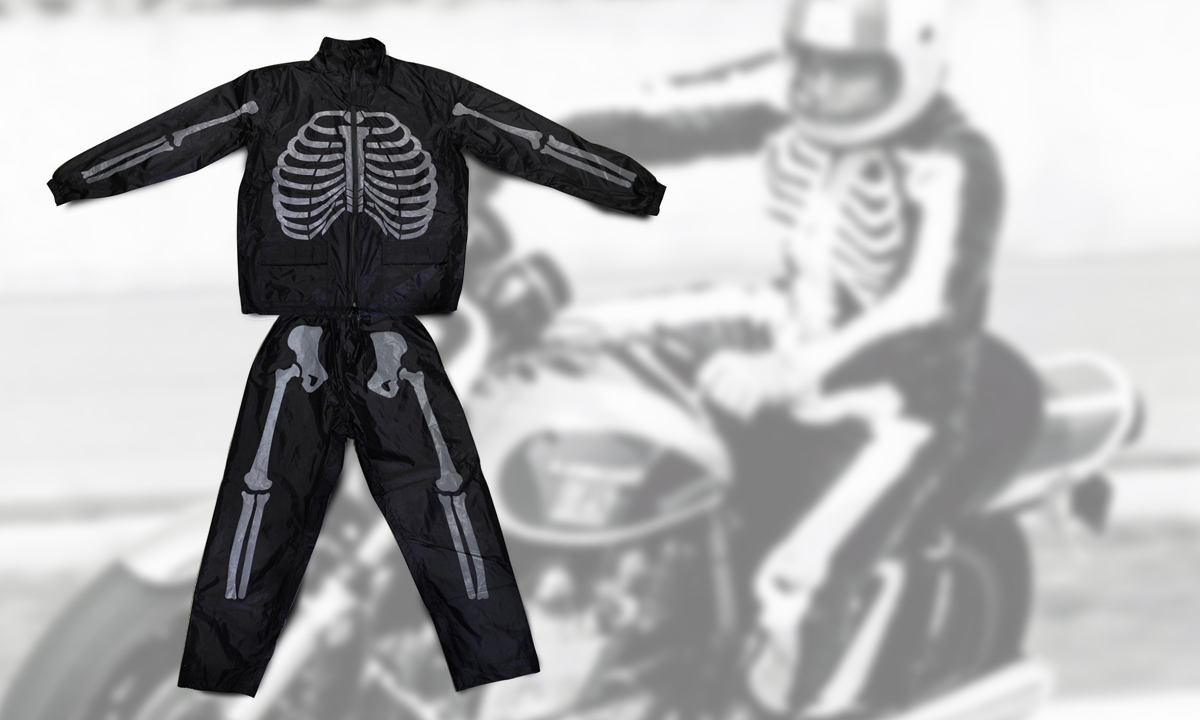 But don't mistake the Day of the Dead rain suit as a novelty. The skeleton design is made with reflective paint to provide improved visibility in bad weather. The suit itself keeps the rain out using PVC coated fabric, waterproof zippers, and sealed seams. No water is sneaking in on its watch.
On the back of the rain suit, you'll find a Fuel MC logo spelt out in bones. That's a name we're proud to wear on our backs — after all, Fuel MC is the company we teamed up with to make our Victory Gloves (just in case you haven't yet heard). The Day of the Dead rain suit is available now as part of Fuel's new 2018 winter range.