Every motorcyclist dreams of escaping the daily grind on their two-wheeled steed. Just imagine how fun it would be ditching work for a week, strapping a tent and sleeping bag to the back of the bike, throwing on a backpack filled with only the essentials and hitting the open road. Just you and your trusty motorcycle free to go where ever each day takes you. Unfortunately, life often has other plans and dreams such as these take a back seat. But what if someone gave you the cash to make it happen? Well, our friends over at Fuel Motorcycles are doing just that and you can apply now to be one of their lucky adventurers.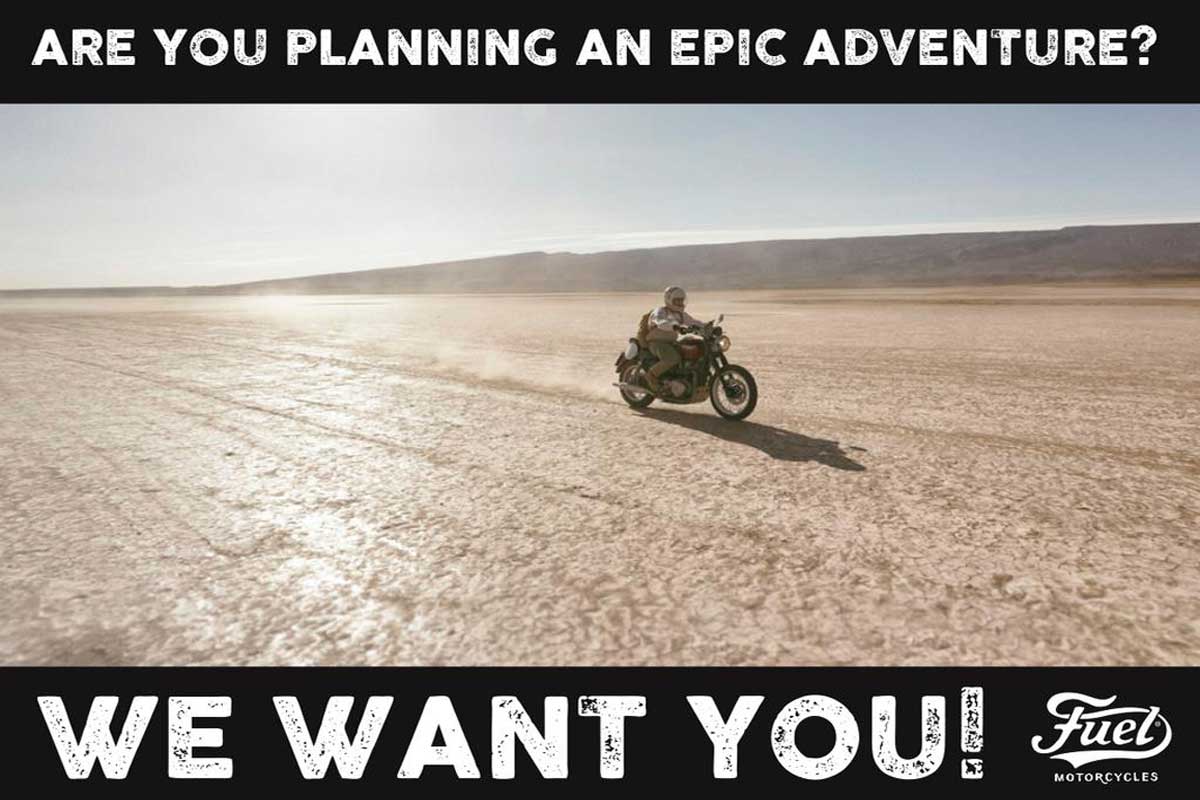 Fuel Motorcycles are avid supporters of "leaving the main road". They are the creators of Scram Africa, a 7-day journey through the Moroccan desert that raises money for underprivileged families in the region. They also create their own range of off-road riding gear and accessories.
The 'Adventurers Wanted' project was created to give everyday riders the chance to act out their two-wheeled travel dreams. The promotion is open to entrants all around the world and they are offering 2 support packages of 1000 Euro and plenty of Fuel riding gear. All you need to do is put together a solid plan.
Write your own destiny! ( or how to apply)
To apply your adventure plan should include details of the journey such as where it will take place, your route, what bike you will be on (must be pre-2000) and plenty of supporting information to show you've thought it through properly. Fuel also want to know how you're going to share your experience with the world. Whether it's on a dedicated website, social media channels or a video you plan to produce about the whole experience. By supporting you they want to see how you too can encourage others to embark on their own adventure.
Once you've hatched a plan and have all your material together you simply submit it here on the Fuel Motorcycles website. Entries close June 2019 and winners will be announced by the end of July. So whether you're dreaming of riding a vintage scooter across the centre of Australia or tackling the Himalayas on an old Enfield now is your chance to make that dream a reality.