Introducing the new Return of the Cafe Racers Victory motorcycle gloves. Created in conjunction with premiere riding gear manufacturer Fuel Motorcycles, the Victory gloves feature a breakthrough in motorcycle glove design. Our goal was to create a riding glove that went beyond its basic function. We call the result our T.F.S tech or 'Two Finger Salute Technology'. The inspiration for our Victory motorcycle gloves came from iconic imagery of Winston Churchill and Steve McQueen. With a simple two-fingered gesture, they expressed a powerful message. Now thanks to our integrated T.F.S technology riders can too!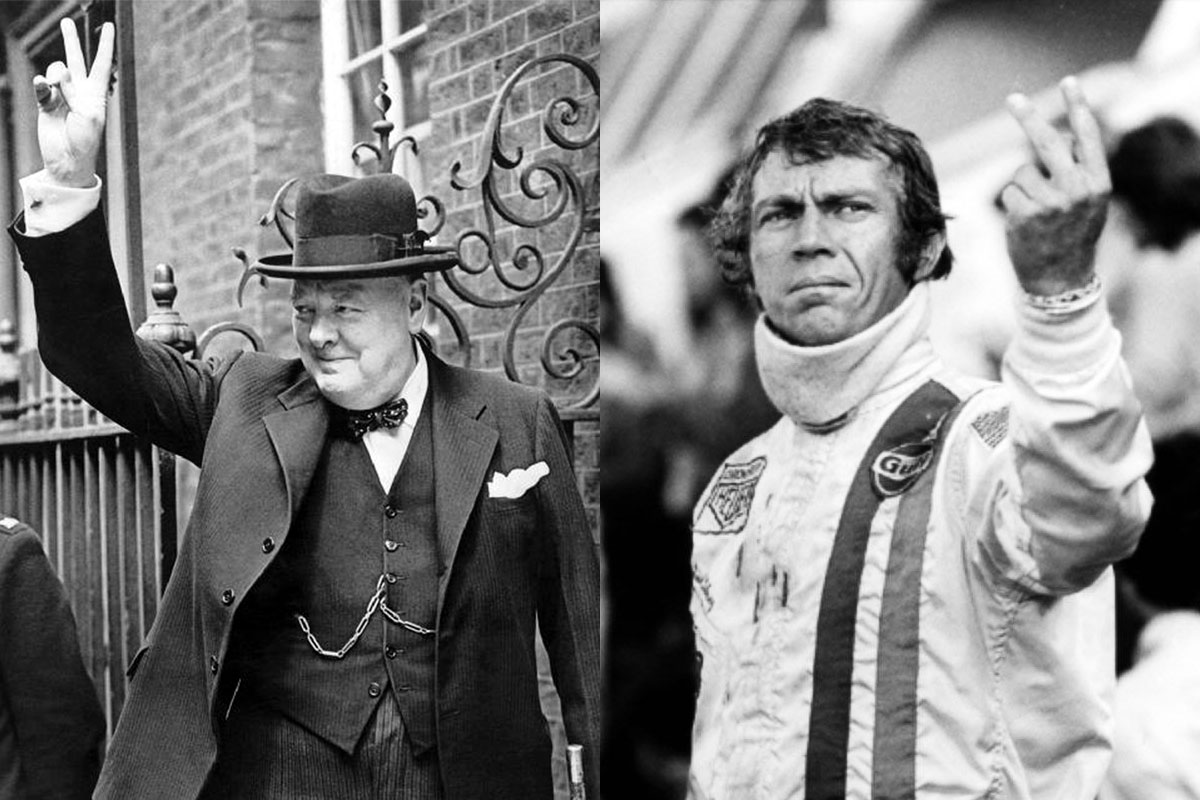 Premium Design & Quality
The Victory gloves are constructed from highly abrasion-resistant, genuine cowhide leather that offers excellent levels of protection. PVC knuckle armour safeguards against hard knocks while double layers of leather in high impact zones provide reinforced abrasion resistance. Additionally, for increased riding comfort, the gloves palms are anatomically contoured and the lining is made from soft microfibre.
The Victory motorcycle gloves are also the perfect addition for any style-conscious rider. Constructed from classic black and bold red leather, the gloves are finished with colour-matched stitching. Each pair features a Return of the Cafe Racers embroidered label on the wrist and an embossed Fuel MC emblem. The gloves' red microfibre lining adds a premium look and feel, along with preventing the build-up of bacteria.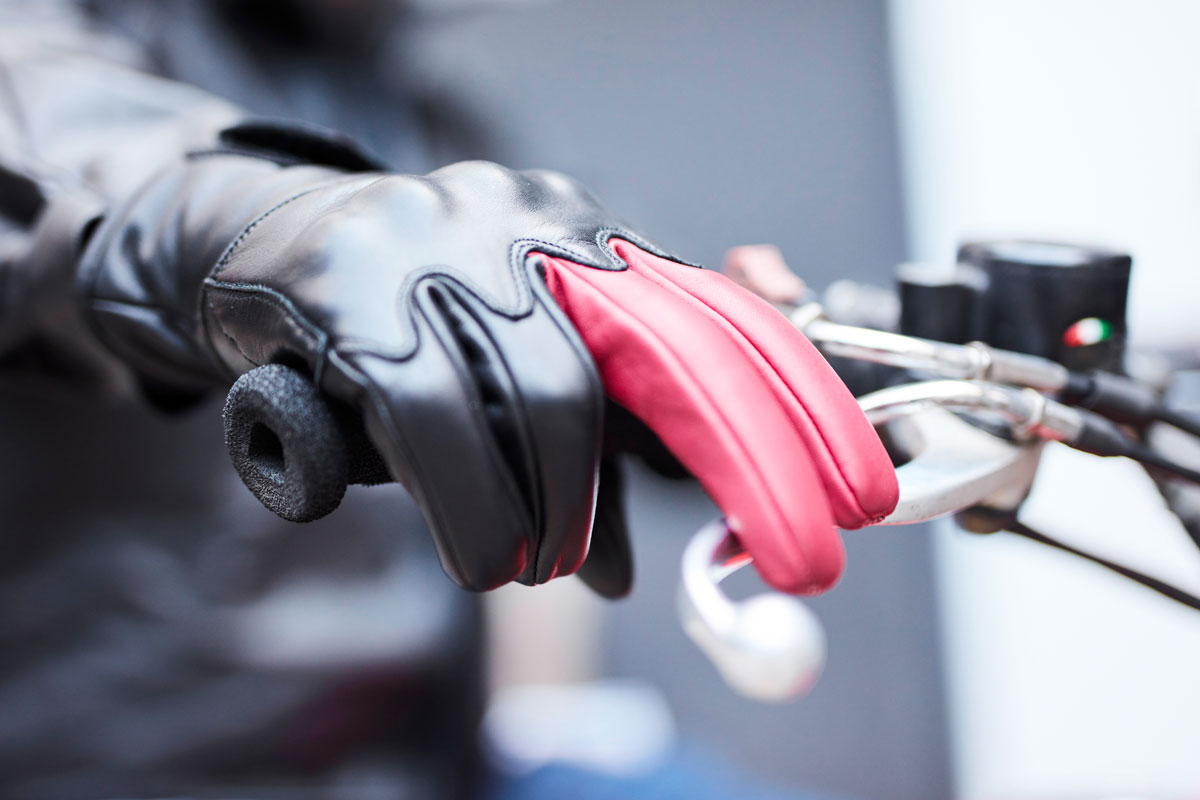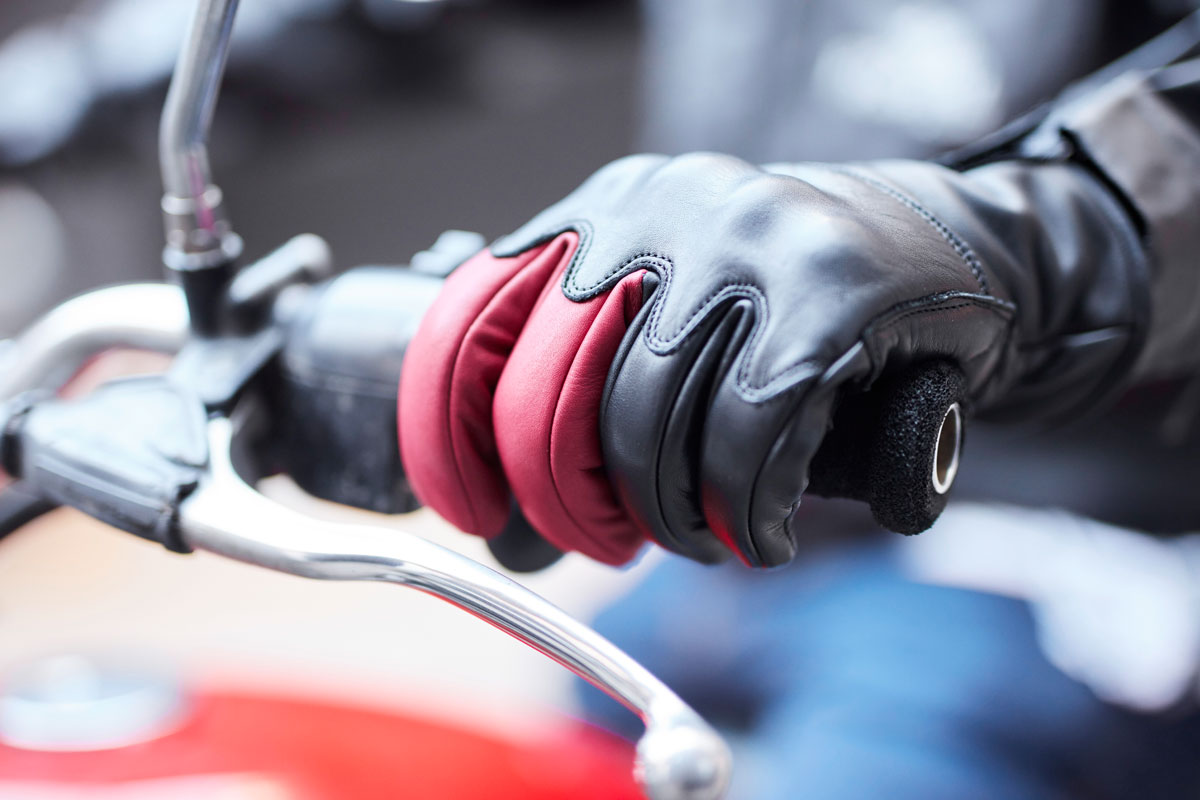 Victory Motorcycle Gloves T.F.S Technology
The index and forefinger on each hand of the Victory gloves are finished in bold, contrasting red leather. This feature is the foundation of T.F.S technology. By utilising our T.F.S technology riders can deliver a well-defined peace sign as thanks to courteous motorists. Alternatively, if the need to express something less complimentary should arise, a quick rotation of the hand delivers a brazen two-fingered salute. Use it to say hi to other riders or let road workers know the delay isn't appreciated. However and whenever a rider chooses to activate T.F.S technology is entirely up to them.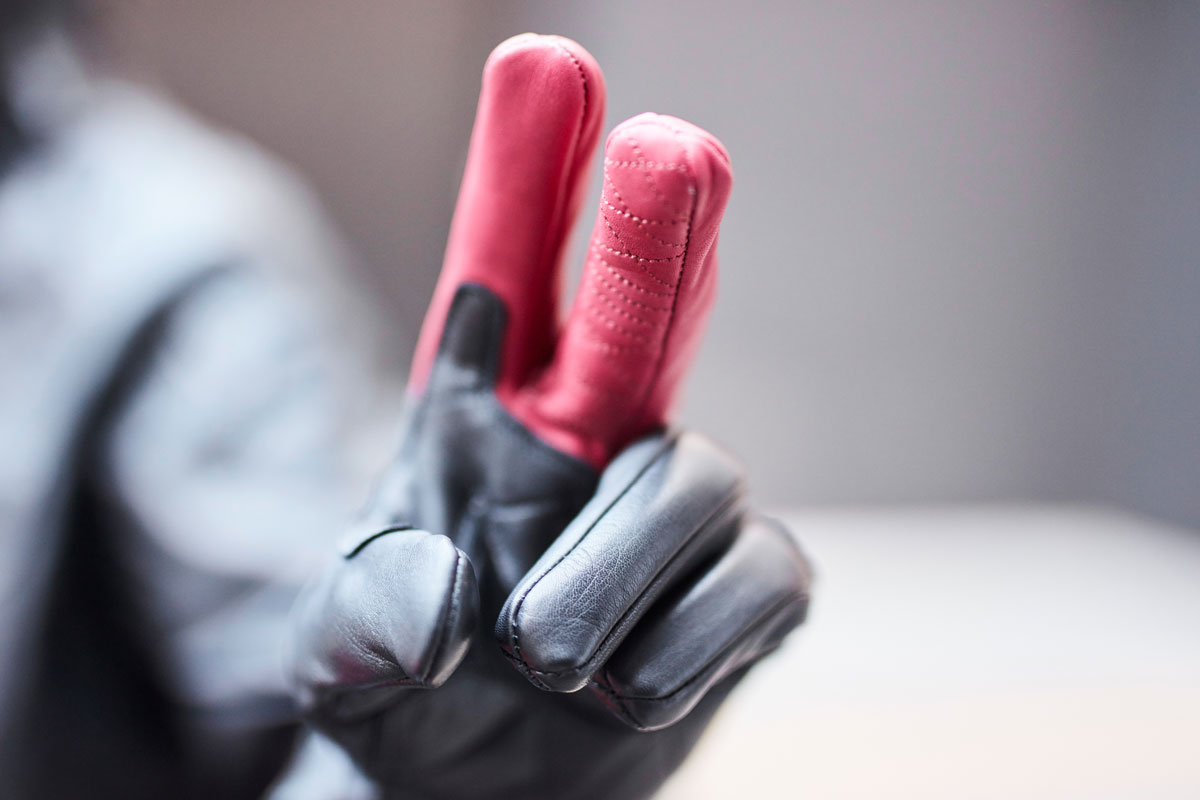 PRE-ORDER OR MISS OUT
Our first production run of Victory motorcycle gloves is limited to only 200 pairs! Now is your chance to pre-order a pair before they ship out on October 23rd. Due to manufacturing timeframes if you miss this first release the wait time for our second production run will be up to 6 weeks. Order now and be one of the first riders in the world to own a pair of ROCR x Fuel MC Victory motorcycle gloves.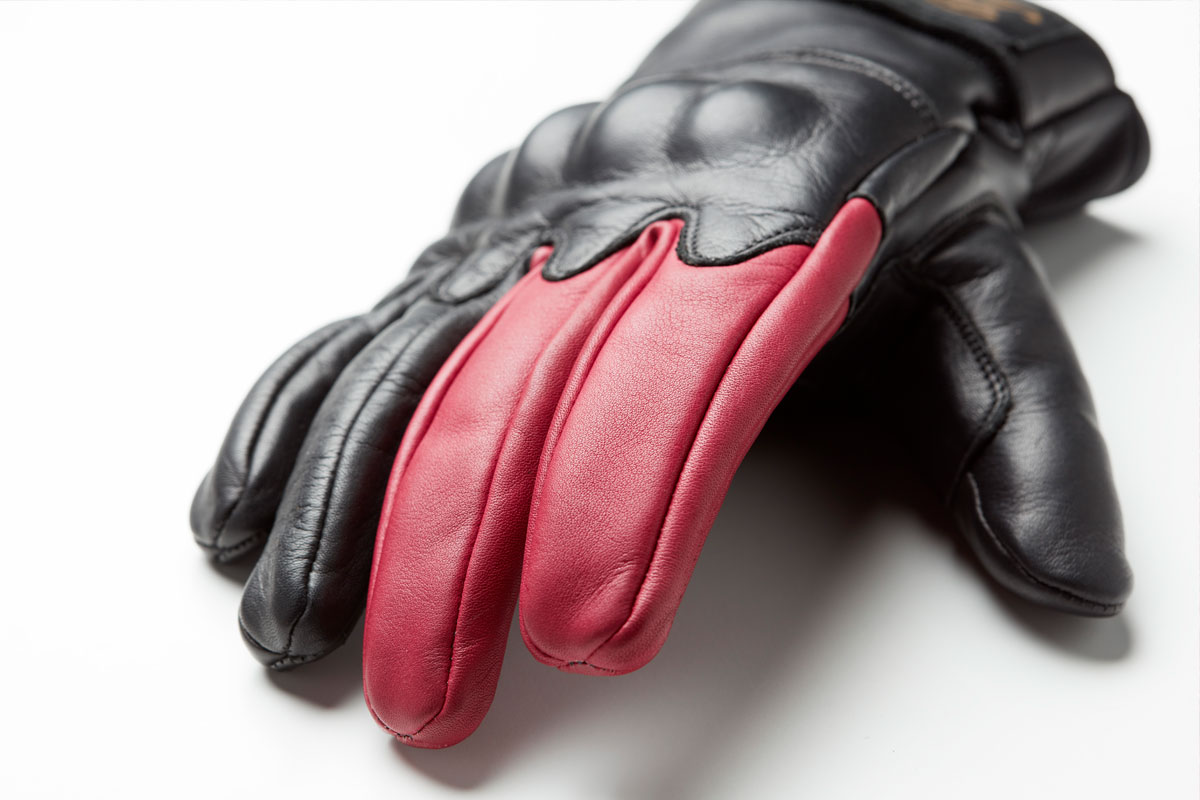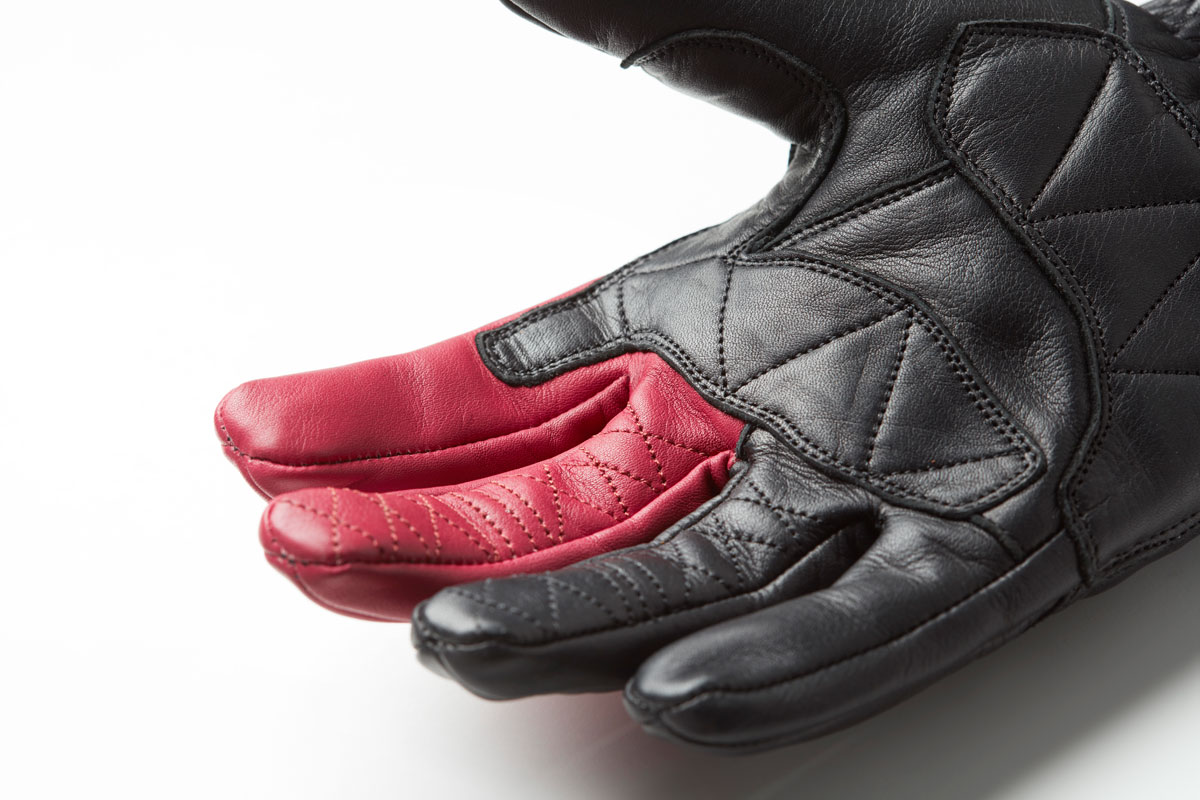 Features:
• 100% cowhide construction for excellent abrasion resistance
• All red leather index and middle finger detail on both hands
• Integrated PVC knuckle armour
• Anatomically contoured leather palm panels
• Warm antibacterial and soft red polyester Microfibre lining
• Stitched accordion baffles for added flexibility
• Adjustable wrist opening with an embossed leather closure
• Raised welt detailing on the back of each hand
• S through XL sizes (see sizing chart for fitment)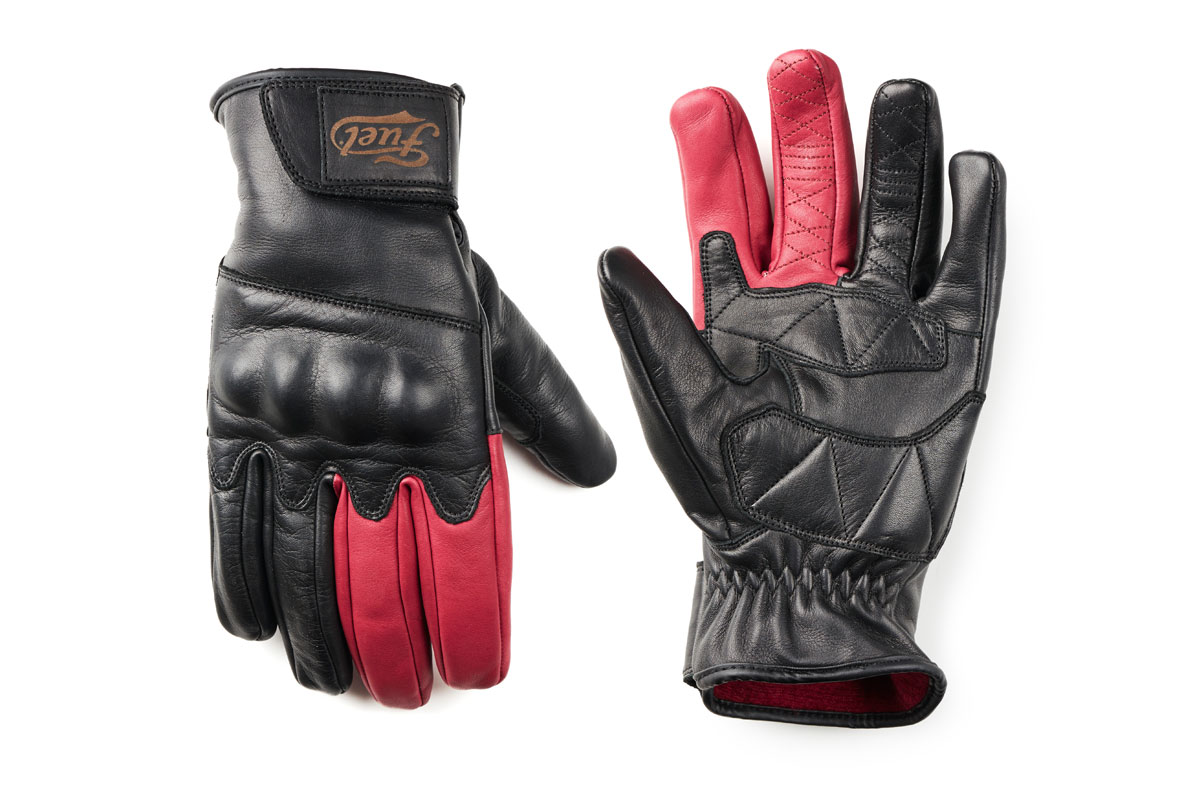 Who is Fuel Motorcycles?
Fuel Motorcycles is a manufacturer of motorcycle riding gear from Spain. Dedicated to life on two wheels and creating high quality, functional riding gear, we are excited to be collaborating with them on this project. Fuel MC is more than just an apparel manufacturer though. Along with producing premium riding gear the Fuel team build their own custom motorcycles and organise riding events. Fuel's 'Scram Africa' for example is a 7-day, 1500km ride that challenges riders to take on the deserts of Morocco.