For the first time since its creation, Fuel Motorcycles 'Scram Africa' played out in two rounds. The first round took place on the 4th to the 11th of May. The second from the 11th to the 18th.  For 2019 35 riders from Europe, Canada, USA, Costa Rica and around the world came together for the adventure of a lifetime. Riders came on their Triumph and Ducati Scramblers, Royal Enfields, BMWs and custom Harleys ready to tackle the dunes of the Sahara desert.
 All performed exceptionally thanks to Fuel's mechanical and medical team with (almost) all the bikes and riders completing the arduous journey.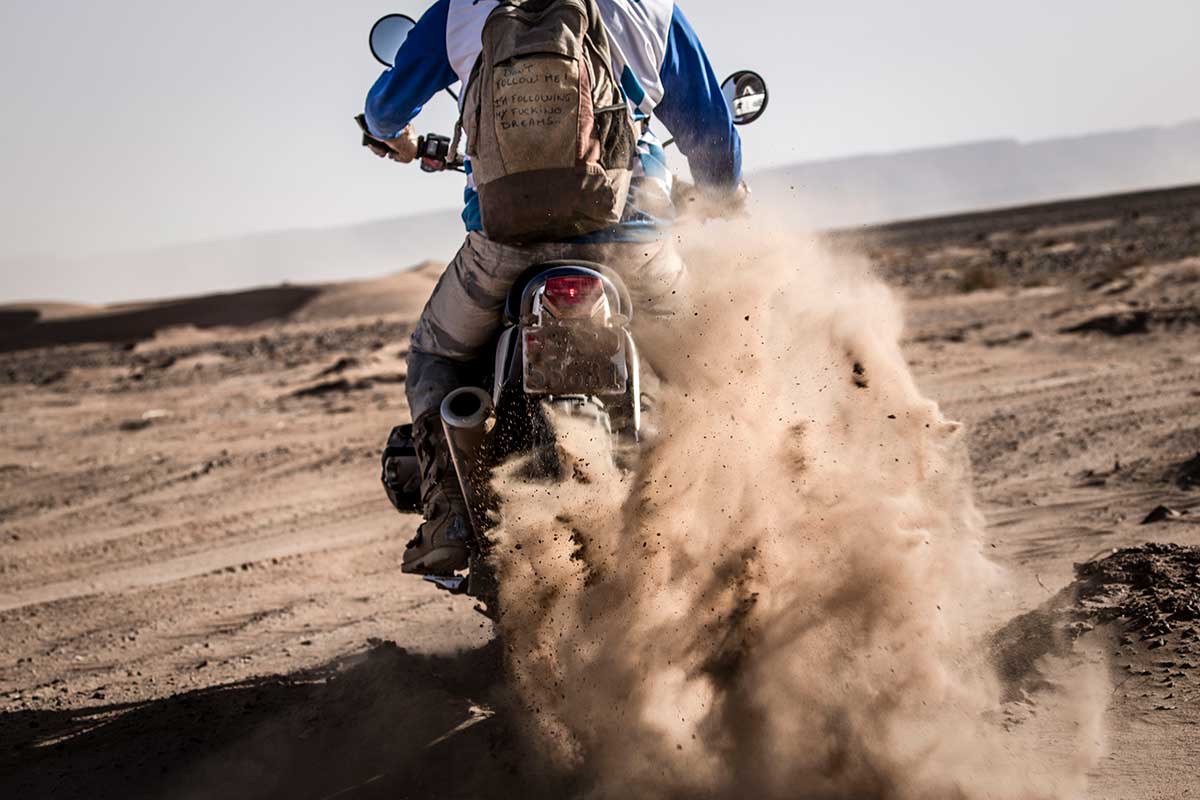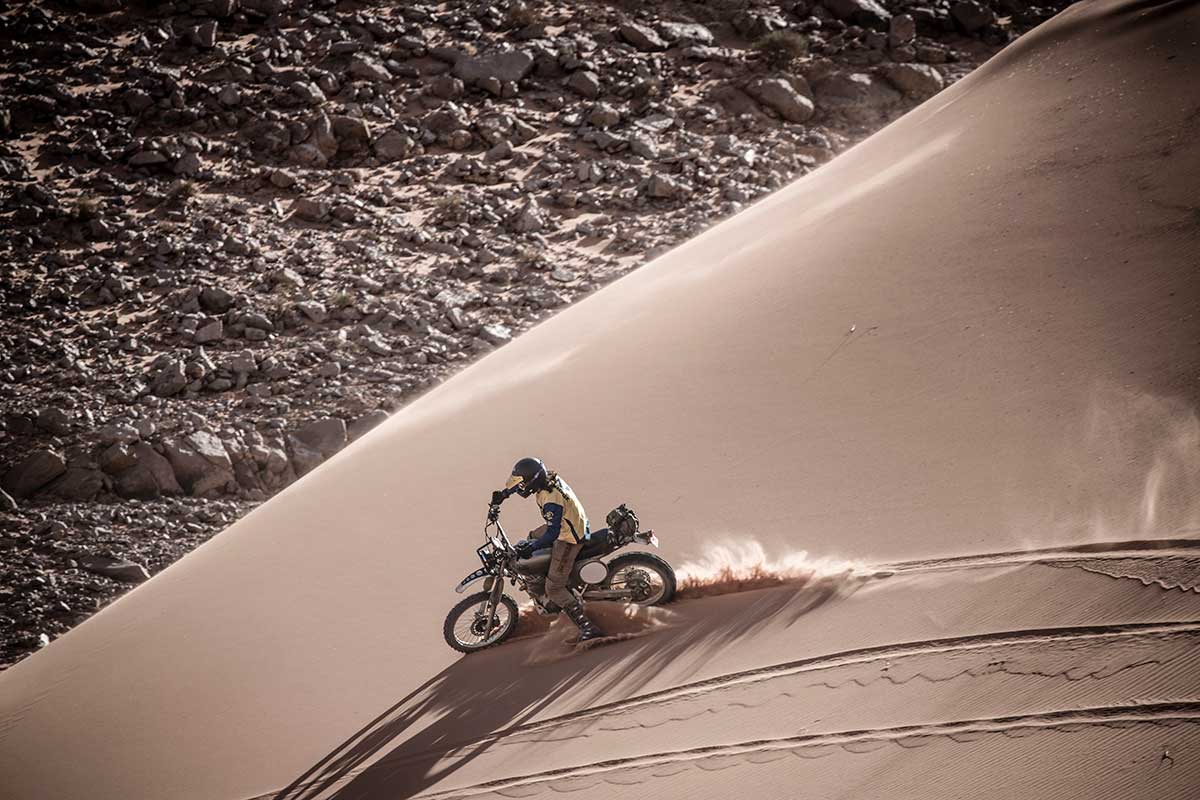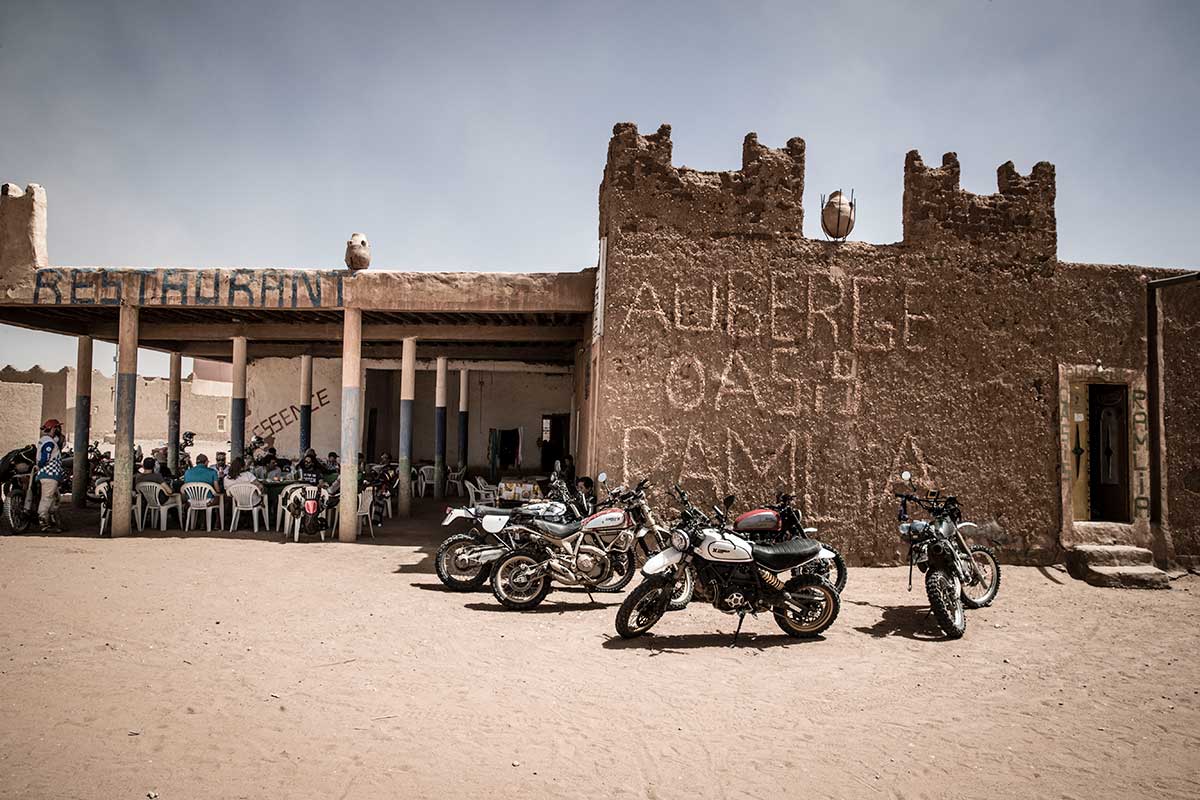 The trip started in Marrakesh with the first stage ending in Zagora, the gateway of the Sahara desert. 
The following 3 days were spent crossing the Sahara along the Argelia border. We passed by the villages of Tafraroute, Merzouga, and Alnif at the base of the stunning Erg Chebbi dunes. The deep sand rivers and scorching temperatures make this stage of our journey the most difficult. Soon we left the desert behind and headed back towards Marrakesh, passing by 3000-meter high mountain passes. The contrast in temperatures and landscapes is striking and is what makes this country so appealing to riders.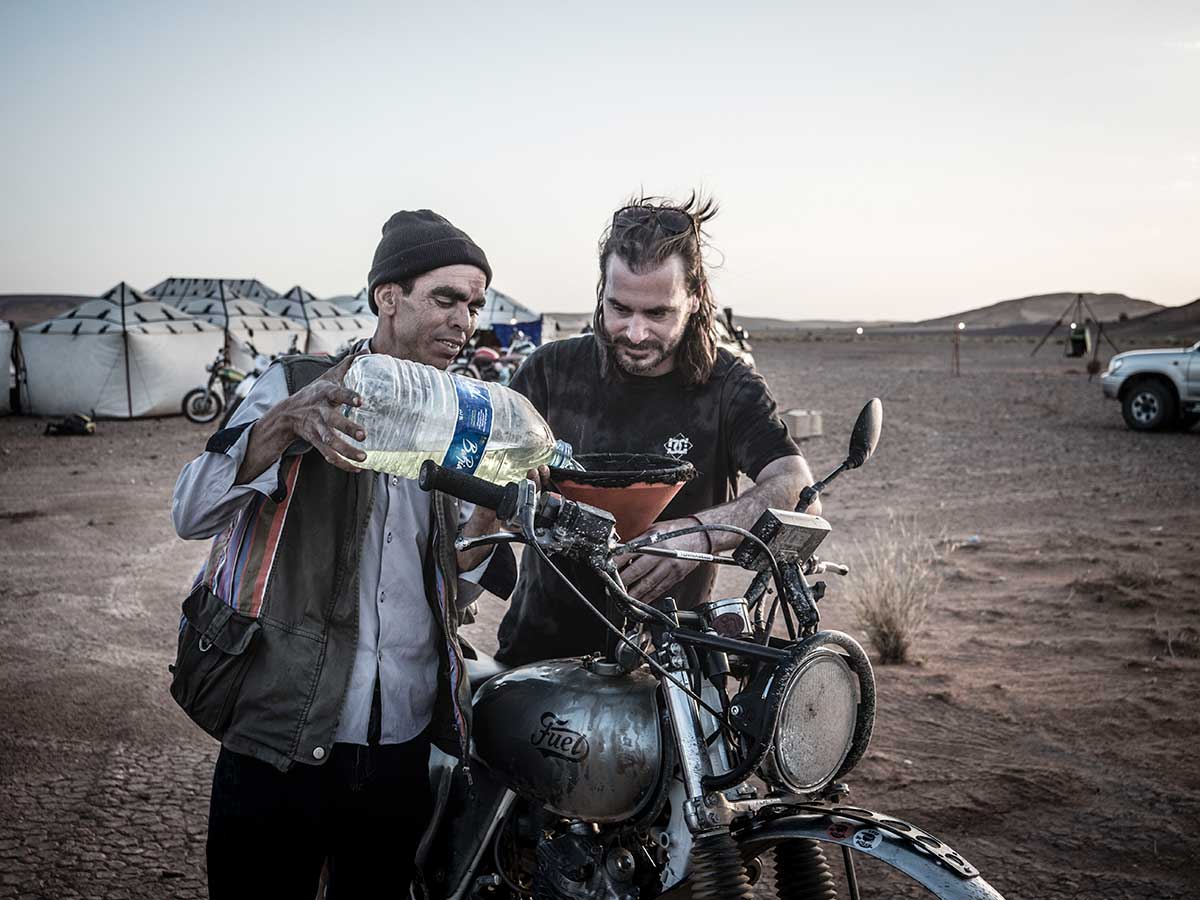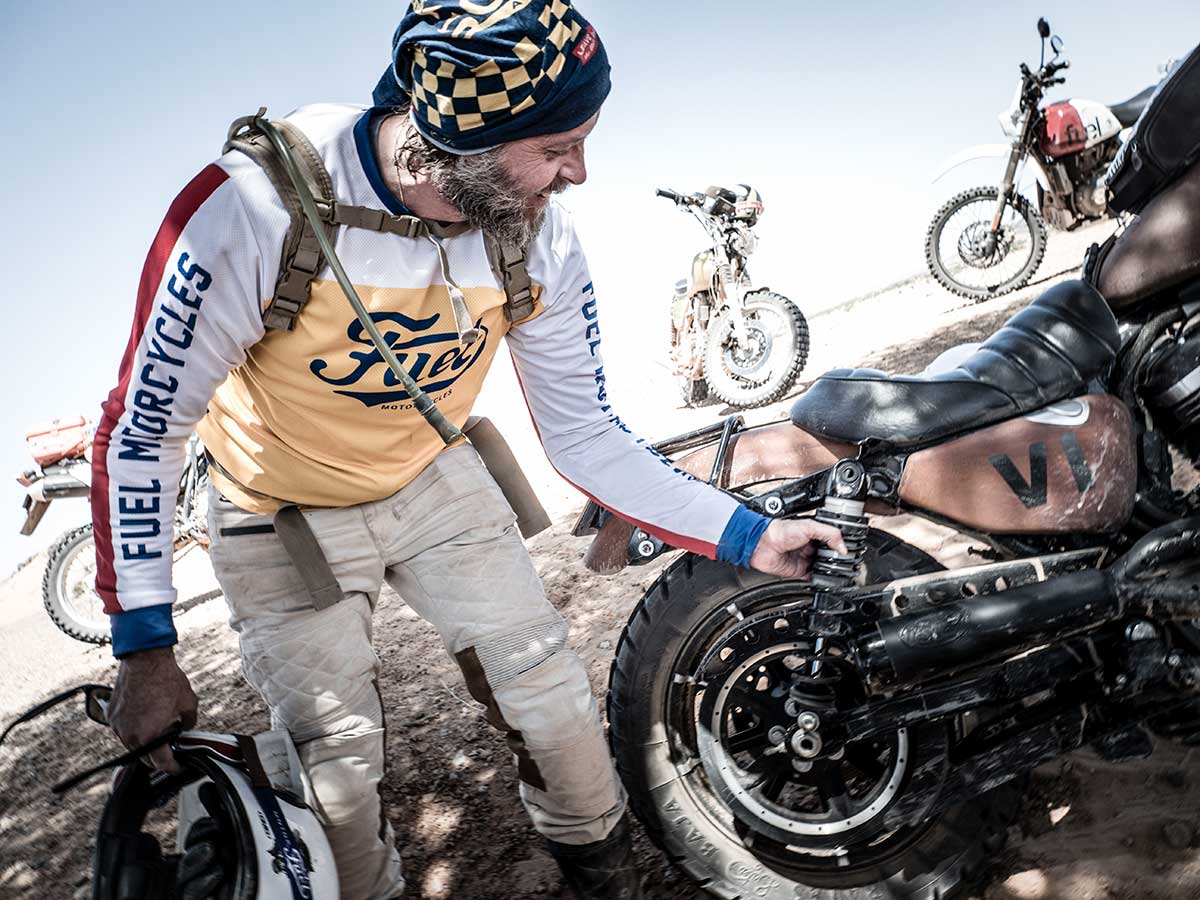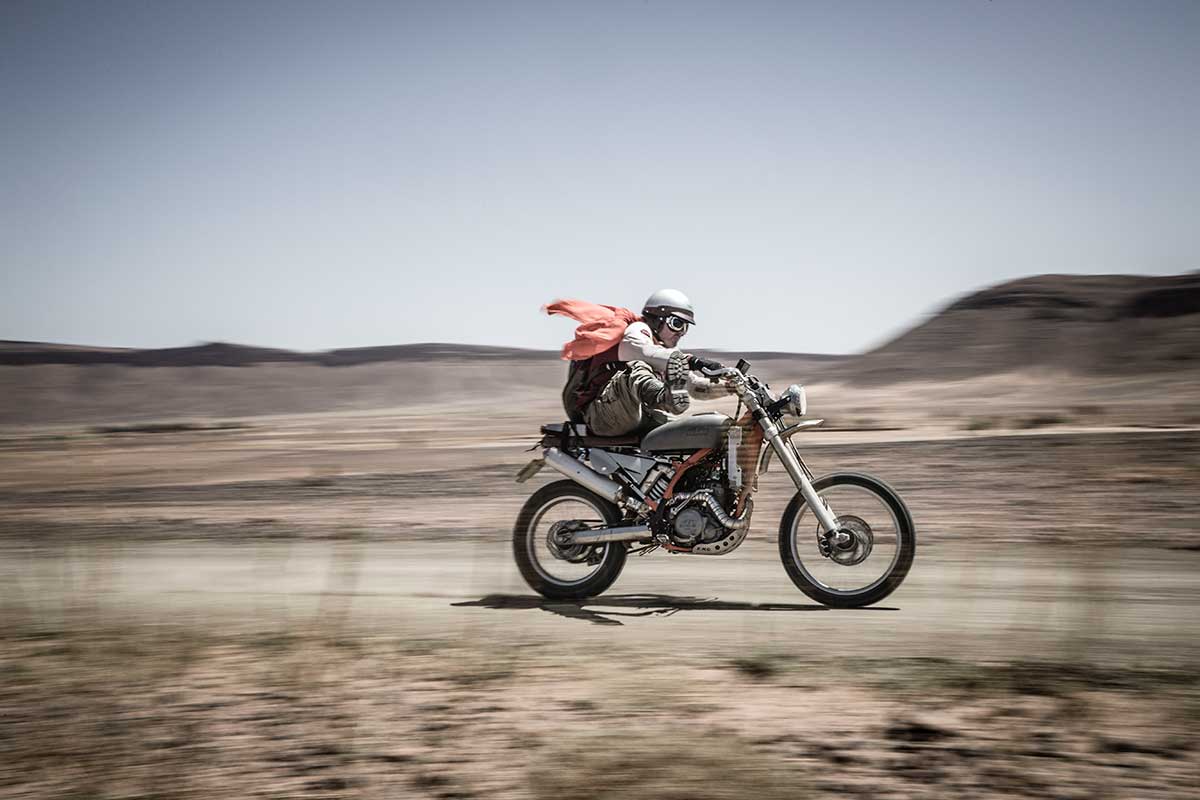 Each day we start early with a short briefing. The riders are given a bag containing enough food and water for the whole day. They choose the pace at which they want to travel so they can develop their own rhythm and experience Scram Africa in their own way. 
A digital roadbook is also supplied so the route is always accessible and finding your way back on track a simple task. Fuel staff provide support in 4×4 vehicles but keep their distance until assistance is required. Our heavier, somewhat unorthodox rides presented many challenges, but it's these motorcycles that make Scram Africa so unique. The going is tough with riders experiencing fatigue from tackling difficult terrain, but there are always smiles at the end of each day.
Our motorcycles also experience their fair share of challenges. This year our mechanics were faced with broken shocks and footpegs, busted fuel tanks, punctured wheels, burnt electrics and even a broken clutch. All were either fixed or patched up enough to allow our riders to complete their journey.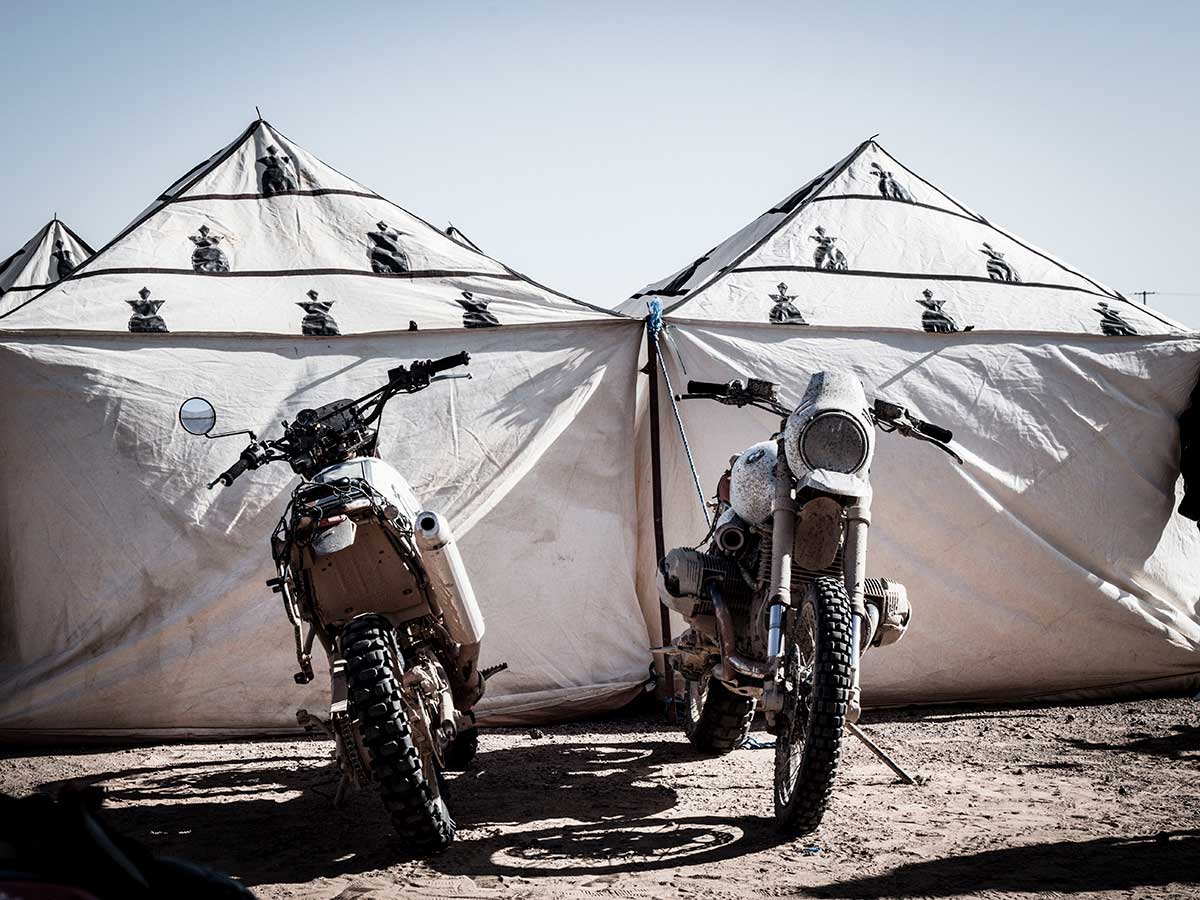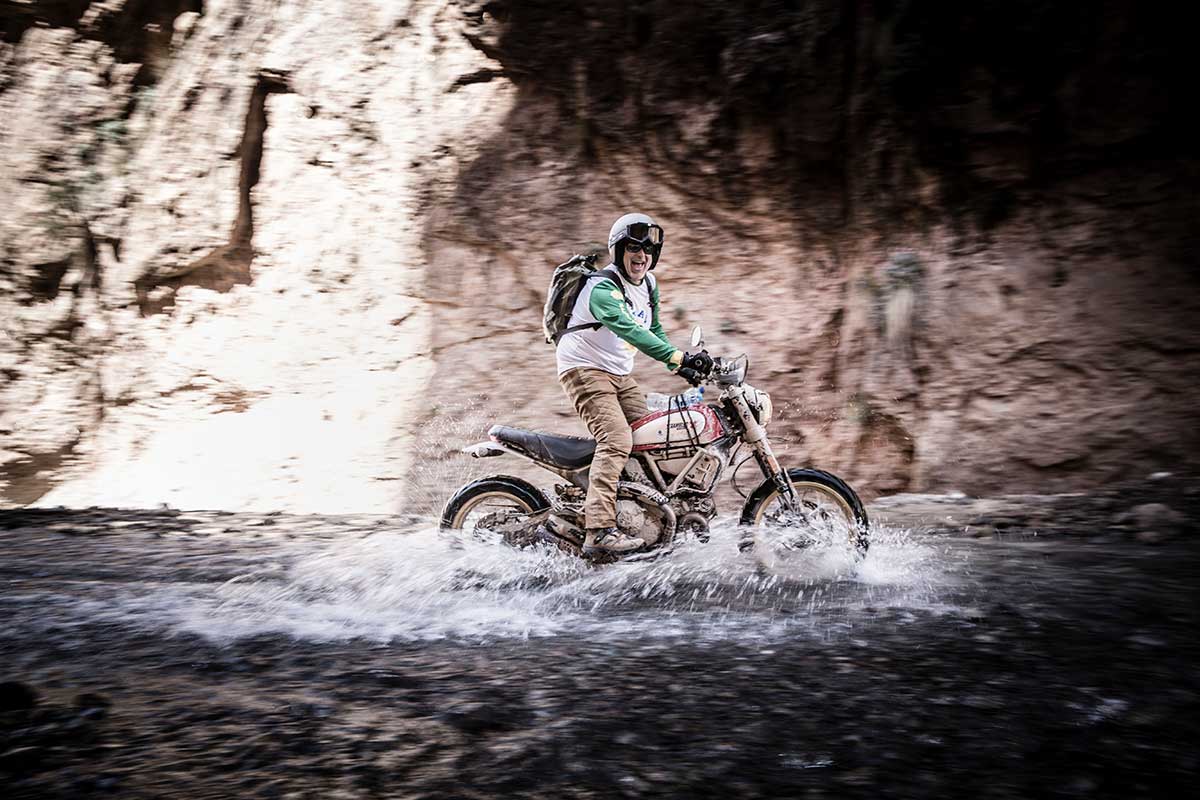 Despite the challenges, Scram Africa offers plenty of rewarding moments aside from the riding. As a team, we celebrate our achievements with cold beers in the middle of the desert under a star-filled sky. We slept in traditional "Haima" desert tents like the nomads of the desert with the sounds of camels in the distance.
Scram Africa 2019 left us with more unforgettable memories that will remain with us forever. We look forward to another journey in 2020 and hope some of you can join us there.
Story and photography by Fuel Motorcycles