"Design truly governed by passion and a constant need for improvement." – MessnerMoto
Mirko Messner, aka MessnerMoto is a motorcycle enthusiast, world-class custom builder, industrial designer and manufacturer of some of the best looking motorcycle parts on the market. A few years ago he showed us just how good his eye for motorcycle design is when he unveiled his pre-eminent Honda CB750 cafe racer. That bike took 3 years of planning and work to complete. Since then he's been trickling out an incredible collection of unique custom parts that are both strikingly simple to behold and brilliantly constructed.
For his next project, Mirko is raising the bar once again. Named 'Project Nina' this project will see Mirko utilising all the skills and techniques he's developed manufacturing parts to build a one of a kind bike that is sure to be nothing short of amazing. Today we're sitting down with Mirko to learn more about the man, discuss his MessnerMoto business and get an insight into what Project Nina is all about.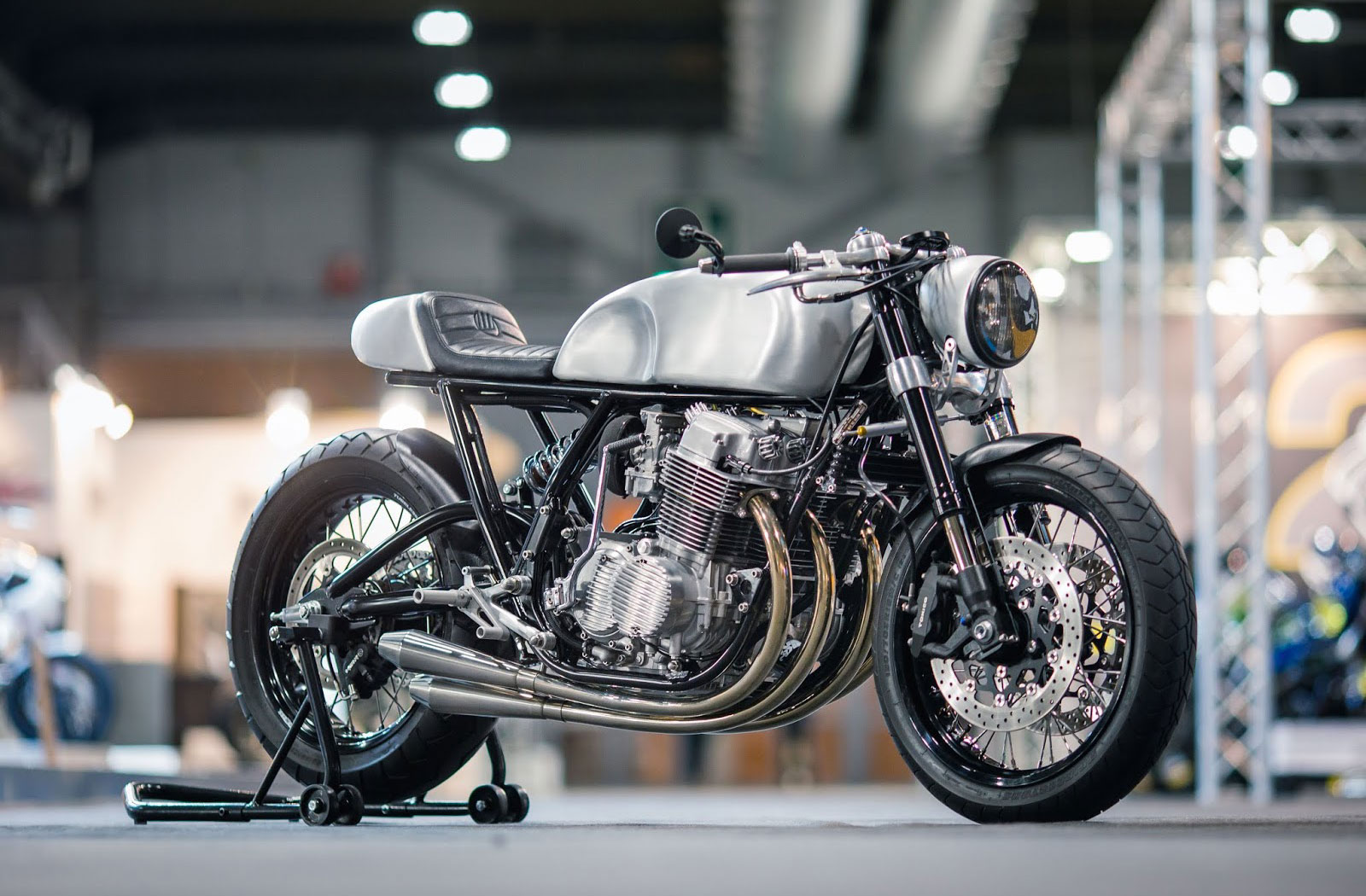 Please introduce yourself to our readers.
My schooling went in the direction of mathematics and physics. I was in a special high school for people interested and talented in mathematics, physics and computer science. By education, I am a computer programmer. I have a degree in computer science and a Masters degree from the University of Belgrade. I worked in the programming business for start-ups for 10 years before making the switch to industrial design.
Automotive design was just a hobby before it became my work. I am a self-taught industrial designer and mechanical engineer. Basically, everything I learnt I found on the Internet. I know that sounds crazy but it's true. The Honda CB750 project was my personal university project. During that build, I learned a lot from the people and companies who were involved.
Where did the idea for MessnerMoto spawn from?
I think from 2004 I was interested in automotive design and it became my hobby fast. Soon I started doing 3-D models of my car designs. When I earned some money from my programming career I realised that maybe it is possible to do a car project. After thinking about car projects I came to the conclusion that a car project was simply too expensive and too time-consuming.
Then, around 2010, I began to get involved in Cafe Racer culture. This led me to start the CB750 project. That happened around 2014. From that point, the CB750 project was my second job. By day I was a programmer and by night I was an automotive design guru 🙂
My approach from the beginning was that if I want to make something perfect I can't do it all alone by just my hands. The learning curve for all the required skills is too steep. I can say now that finding all the people and companies who were involved in the project was an adventure in itself. The guy who helped the most with that bike was Petar Munizaba, the owner of a small moto shop called Moto-Line. He did the final assembly of all the parts. Without his knowledge and expertise in motorcycles, the CB750 project would never have achieved such a level of quality.
What is your process when designing MessnerMoto parts?
Usually, it is a customer who makes a request for a special part because there is nothing on the market that suits their needs. If I see potential I will make a small series of that part. I start the design by using existing parts for mechanical and dimensional reference. The goal is always to make the cleanest design I can do without sacrificing functionality.
What makes MessnerMoto parts unique from others on the market?
The biggest difference is the smooth endless surfaces on MessnerMoto parts compared to hard-edged parts on the market. It is much more time consuming to produce parts with smooth surfaces on a CNC machine. That's the reason all the other brands are making what I call 2D designed parts with simple flat surfaces and straight edges.

Where did project Nina spawn from?
Literally, I made a sketch in a few hours one day. That was it.
What's the donor motorcycle have you chosen for Nina?
I choose Ducati Monster. The inspiration behind this decision is the bikes tubular frame. I always wanted to build some kind of organic flowing design around a tubular design. Also, the Ducati air-cooled V2 engine is super nice looking.
What technologies and materials will you use to create the bike?
For design and modeling just Rhino 3D. For rendering, KeyShot. For the production of the bike I envision a lot of CNC, carbon fiber and 3D printed metal. The frame design uses tubular carbon fiber pipes. The tubes are connected with 3d printed titanium lug joints which are secured with industrial grade glue. There are several comapnies making bicycle frames in this way. It is a proven technology. This of corse makes a very light frame.
For the body, tank and faring the idea of the design is to make a visual connection between the tubular frame and body. The faring goes between two tubes of frame and joins to the tank. That visually connects the industrial looking frame with futuristic looking bodywork which will all be made from carbon fiber.
The exhaust pipes follow on from the design of the body. The pipes will probably be the hardest part to produce. They end with a 3D printed titanium muffler.

How do you determine how your designs will function?
Thats is the main differance between me and most other designers. I always design functional parts and motorcycles. From the first step of the design process I think about how this or that part will be made, from what material, how it will be mounted and how it will function. Somebody will say this kind of process restrics you a lot in the design but I think the opposite. At the end I get something that is on the edge of radical and beautiful design but something that is also doable.
What's your timeframe for completing the bike?
This build would take one year at least. That's because of lot of prototyping and tool making needs to be done before the actual build can start. For exaple for all carbon fiber parts need to be made using using CNC molds.
Is it likely this could become one of several Nina's to be built?
This is a hyper expencive build demanding a lot of cuting edge tehnologies. If there is enough people interested I dont see the reason why it could not be made in bigger numbers.
What else can we expect from MessnerMoto in the future?
I am expanding the number of parts in the MessnerMoto catalogue rapidly and also I am trying to expend in to other fields not connected to automotive design. I think also that future is electric. Some combination of electric-enduro motorcycle-bicycle