Producing aftermarket parts seems like a natural progression for any successful custom motorcycle builder. If people love your bikes there's a good chance they'll love your parts too. It's no easy task though. Producing unique aftermarket parts takes a lot of research time and money; not to mention the skill to create something that functions on par with parts produced by a mainstream motorcycle manufacturer.
Mirko Mesner isn't the kind of builder who does things without extensive research and planning. His first build, a Honda CB750 cafe racer, took 3 years to complete and the result was nothing short of amazing. For his Honda, he developed several one-off parts to create the exact look he was after. Now after 2 years of fine-tuning and testing he's released his own range of cafe racer parts under his MessnerMoto brand.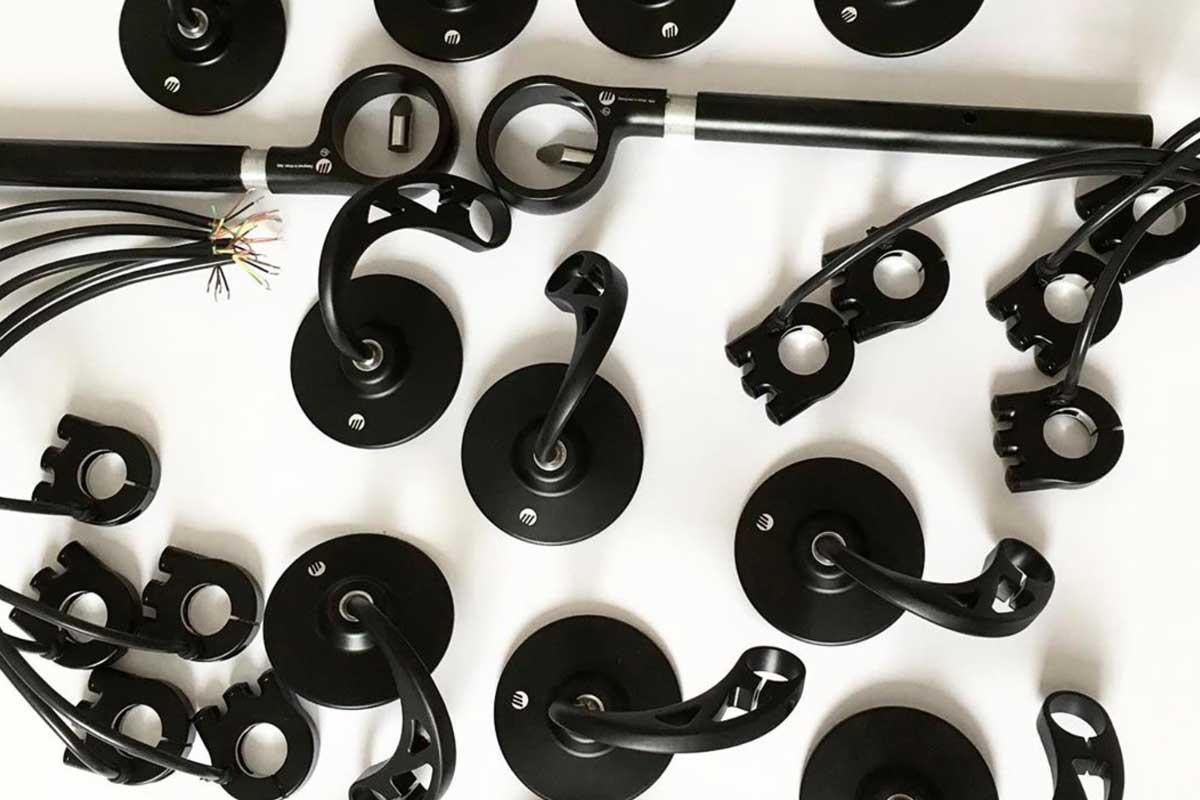 I was surprised when I first heard that Mesner wasn't an industrial designer after spying his CB750 on Bike Exif. He was instead introduced as a mobile app developer with a degree in computer science. A career that has as much in common with motorcycle building as NASA does with McDonald's. However, due to a 20-year obsession with automotive design, Mesner decided to undertake a project that forced him to learn techniques used by industrial designers and engineers. He's now used those skills to produce a range of high-quality ECE approved cafe racer parts for other aspiring builders.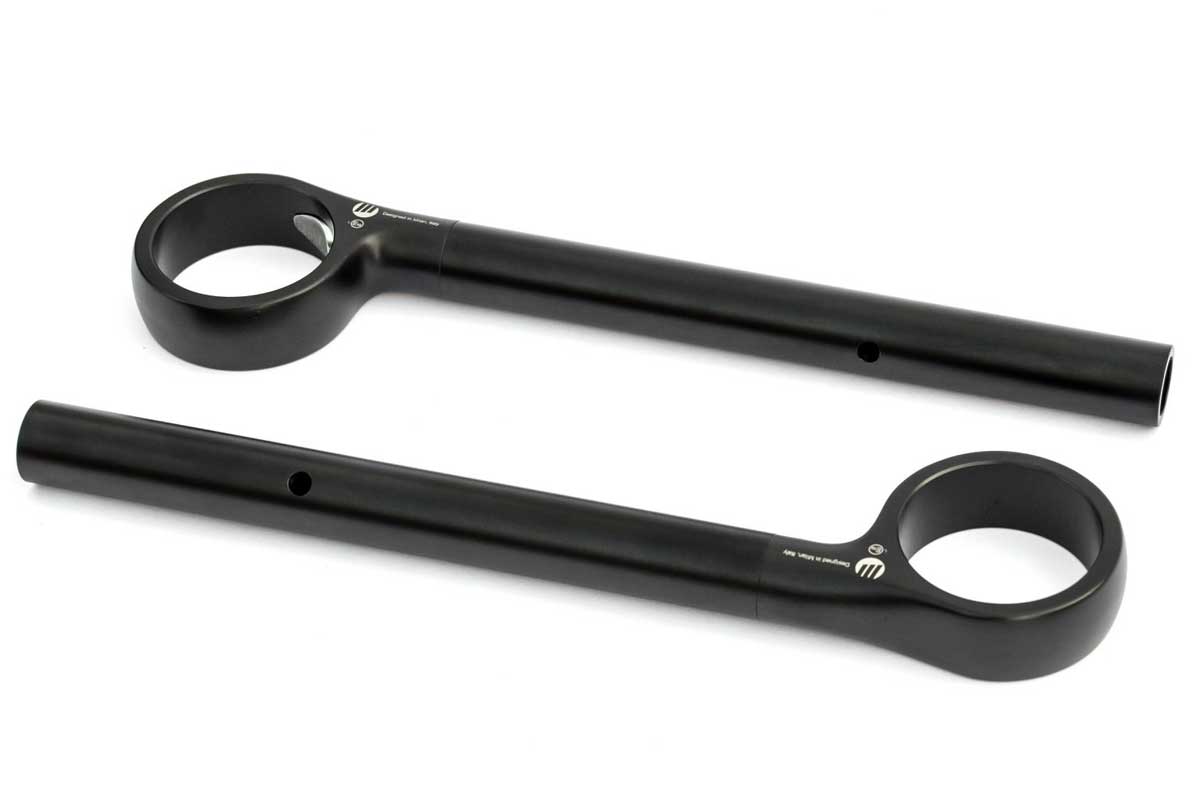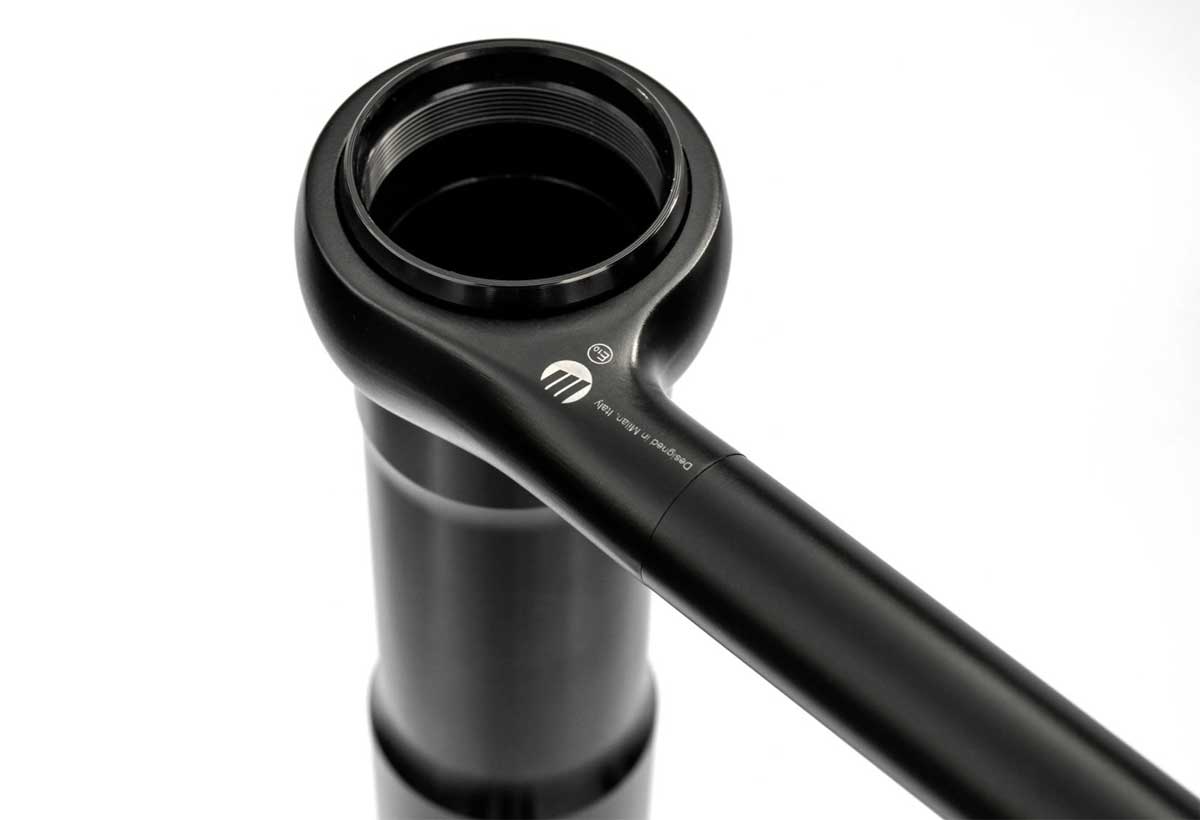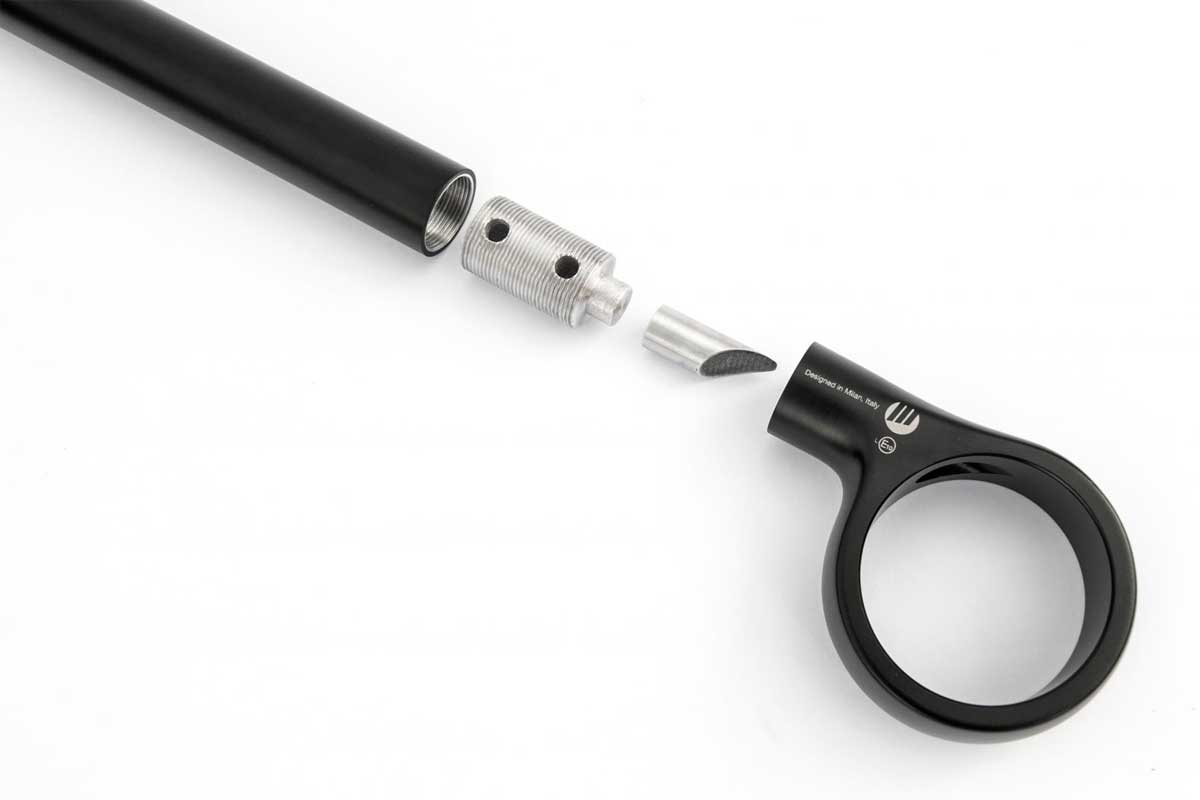 MessnerMoto Clip-On Handlebars
Clip-on handlebars should be an essential ingredient on any cafe racer parts list. They reposition the rider for more aggressive riding and transform the look of a motorcycles front end.
The MessnerMoto clip-on handlebars are CNC machined from aircraft-grade aluminium in Italy. Their unique design gives the impression they are constructed from a single piece of alloy, but they actually house an ingenious mounting system. A threaded plug screws into the clamps and secures them to the forks. The rest of the bar is then screwed in place leaving no visible fasteners to clutter up the finish. The bars are pre-drilled to accept internal wiring and are finished in a timeless anodised satin black. The MessnerMoto clip-on handlebars are available for 33, 35, 41 and 50mm fork dimensions.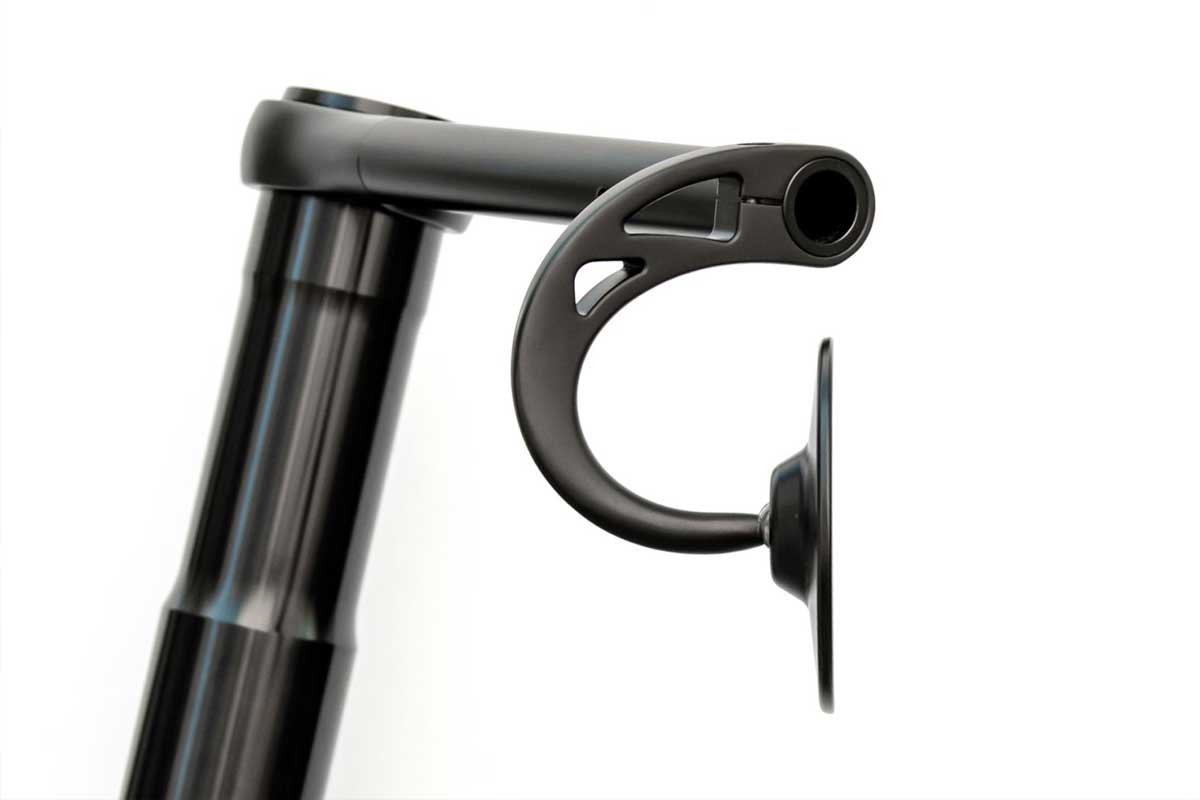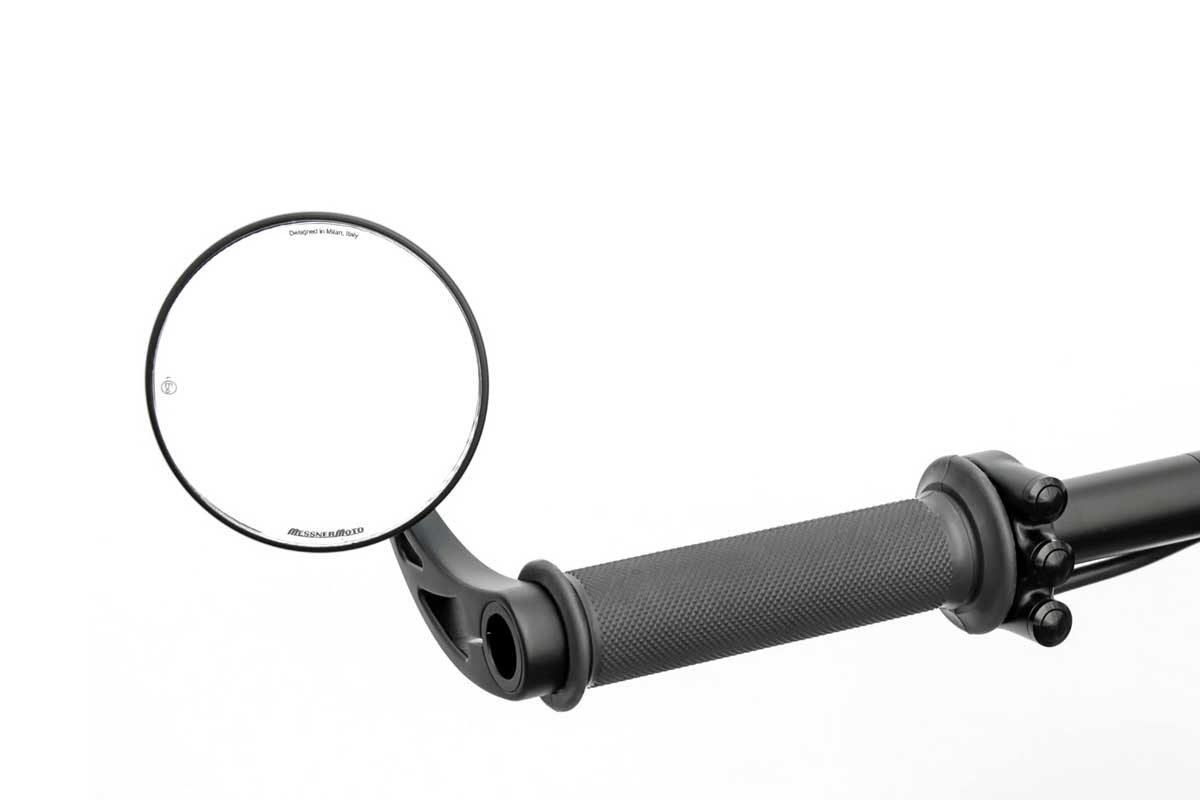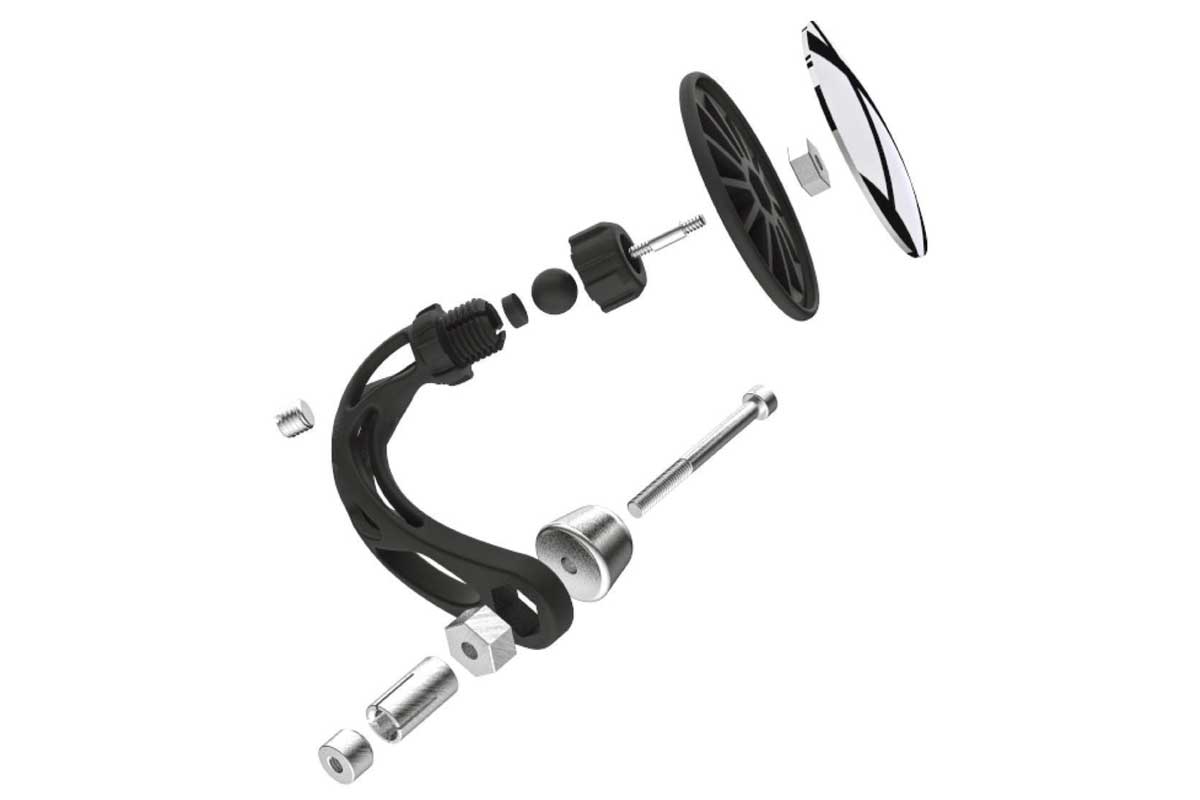 MessnerMoto Bar End Mirrors
Reducing the visual height of a motorcycle is a great way to streamline its appearance. Factory mirrors sit well above the top of your fuel tank so a good solution is installing bar-end mirrors. The MessnerMoto bar-end mirrors meet height restriction requirements while adding a touch of elegance to your cafe racer project. Constructed using CNC manufacturing techniques and high-quality aluminium, the mirrors are 78mm round and wafer-thin. Secured using a single bolt they can be mounted over or under your bars and are designed to suit 22m (7/8") handlebars. The mirrors are purchased individually and are only available in an anodised satin black finish.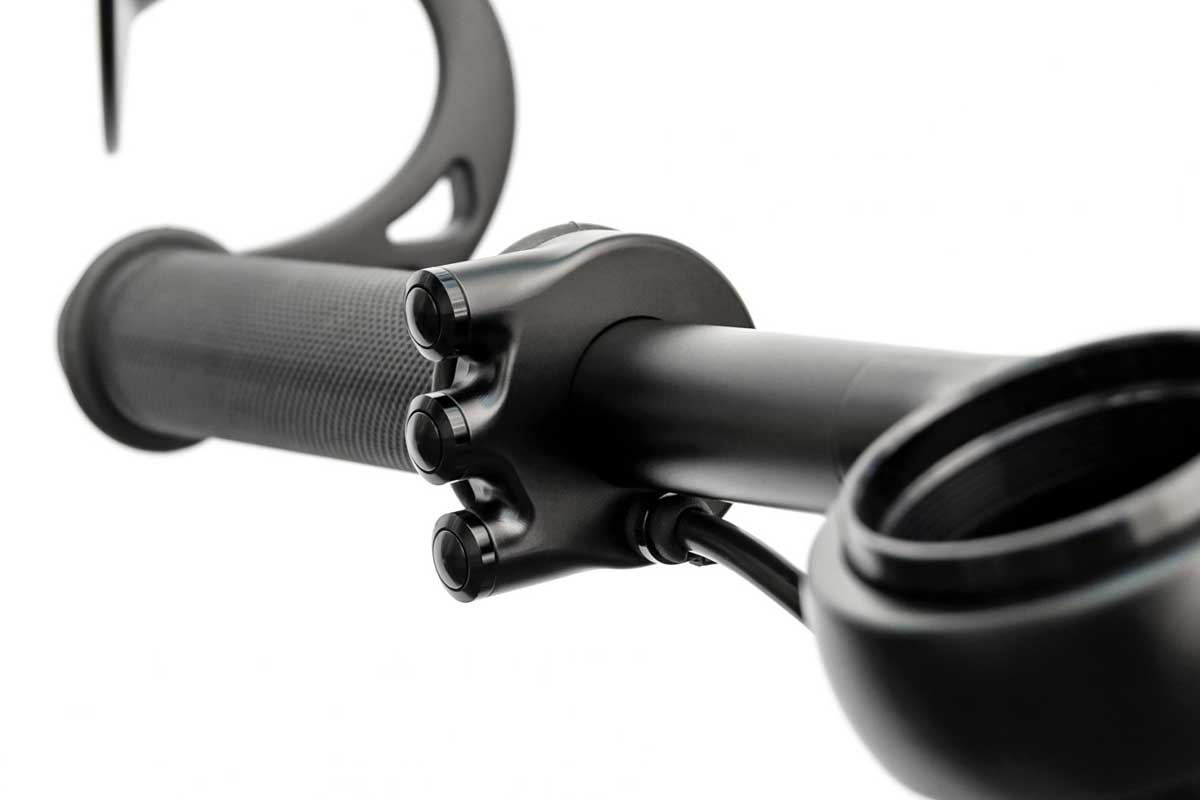 MessnerMoto Handlebar Switches
Switch blocks are perhaps the most unsightly and uninspired components found on a motorcycles front end. On some motorcycles, they even look like an afterthought. The MessnerMoto switch blocks are designed to complement your cafe racers simplified aesthetics while adding an air of elegance. The 3 button design can be wired to function as desired and can be mounted to run either internally or externally routed wiring. The switches carefully considered design minimises wire fatigue over years of use and is made to fit 22mm (7/8″) handlebars. MessenerMoto switch blocks are available in anodised satin black or silver.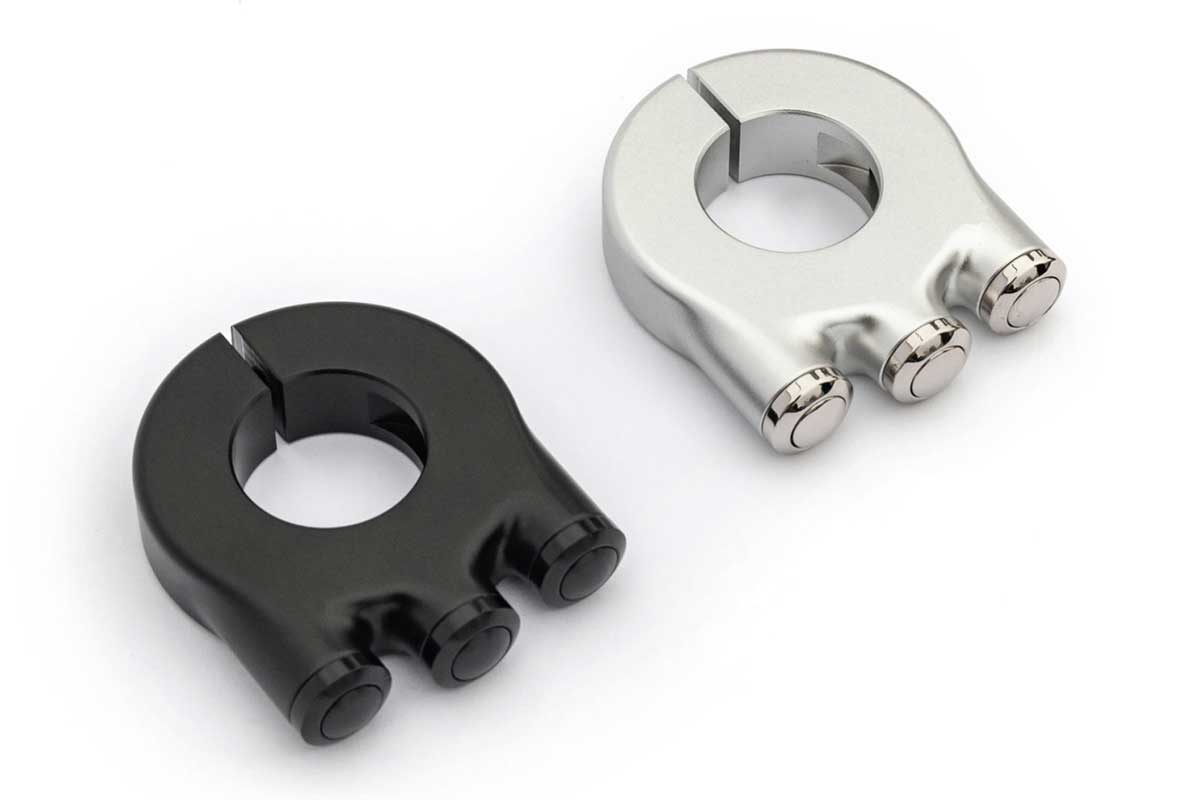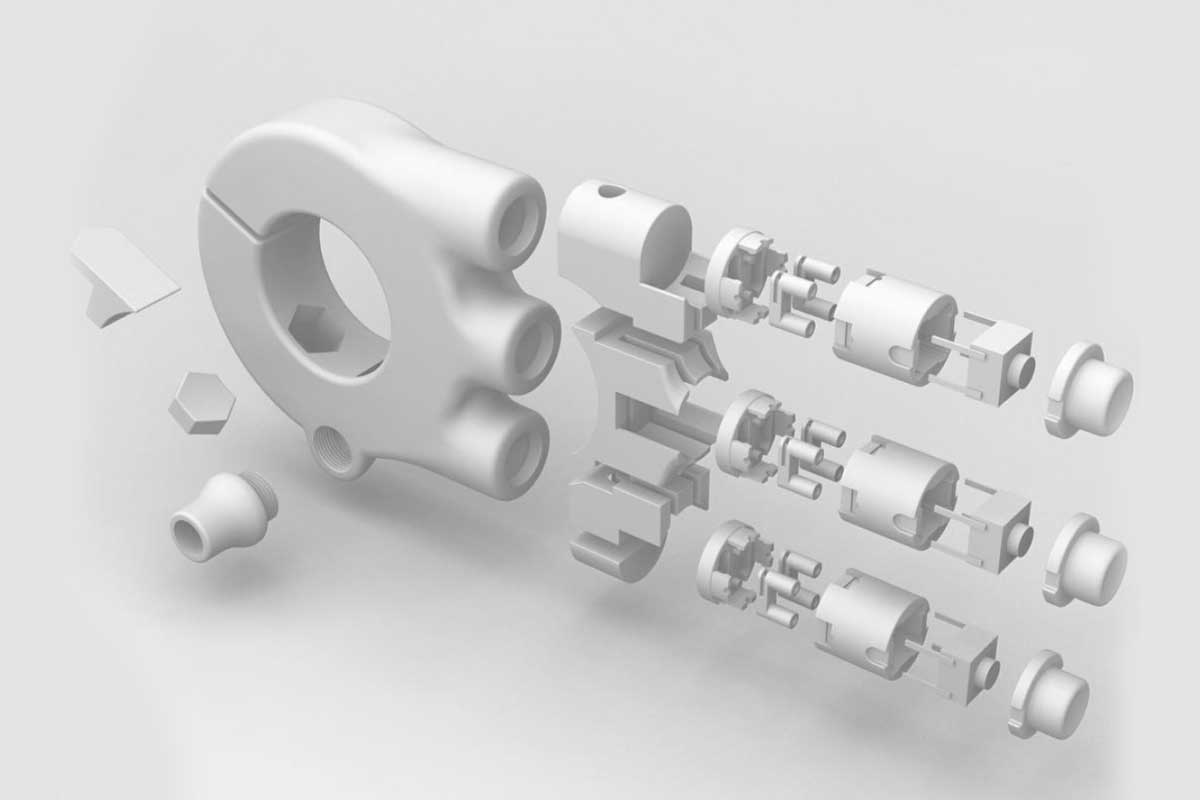 The MessnerMoto parts offering will soon be expanding and we're hoping over time it will evolve into an entire catalogue. Individually or altogether MessnerMoto's cafe racer parts look incredible, but we'd expect nothing less from the man who built one of the best looking CB750's we've ever seen.