The purists will tell you there's no such thing as a factory-built custom motorcycle. But if you're not one of them there's no better time to be alive. Virtually every motorcycle manufacturer has a decent factory custom on offer. But it hasn't always been this way. Over the years there have been some truly awful attempts at tapping into the custom enthusiast market. Some of those bikes were the result of terminal late-stage capitalism. Some were the birth-defected products of out-of-wedlock hubris married to cynicism. However, all were the result of poor timing tied to a deep misunderstanding of market trends. From the factory customs that nobody bought to the ones that were out-and-out junk, ladies and gentlemen here is our list of the 10 worst factory customs ever made.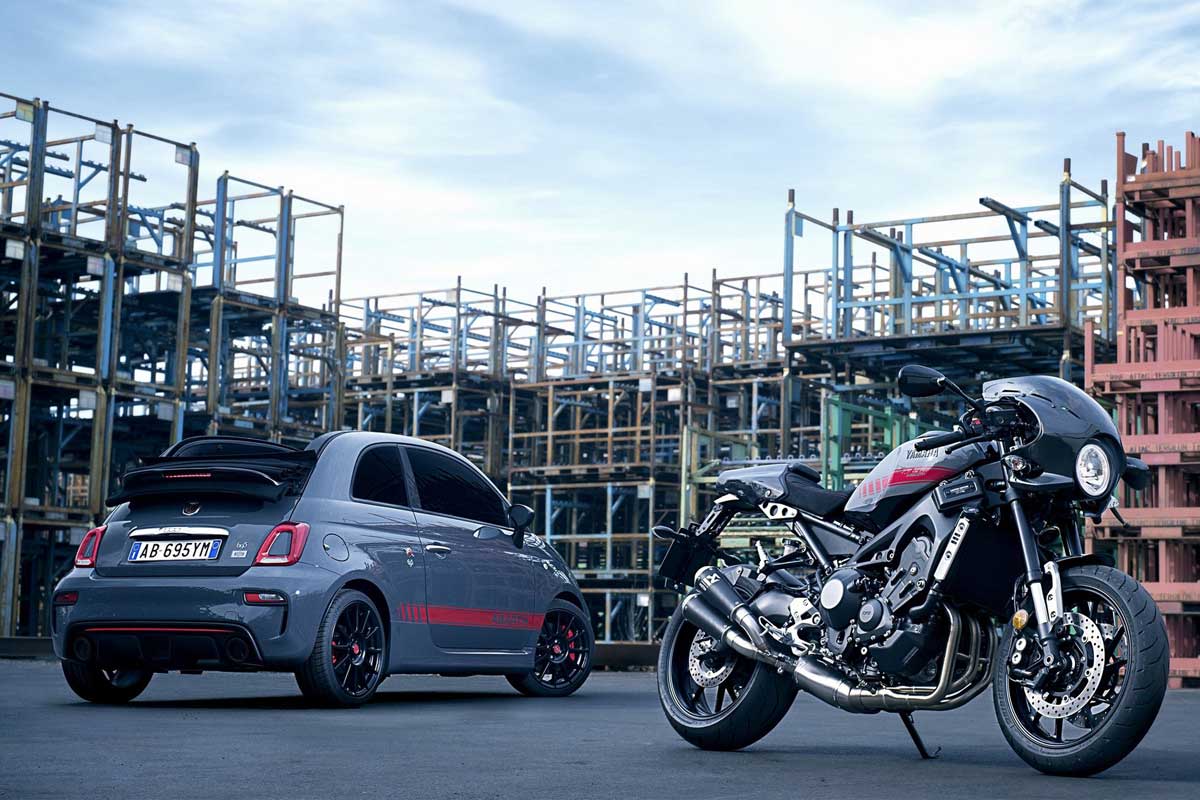 10. 2017 Yamaha XSR900 Abarth
We're huge fans of the Yamaha XSR900 here at Return of the Cafe Racers. They're powered by an exceptional triple-cylinder engine and they're dead reliable. Owning one is the most affordable, stylistic way to instigate a five-star-wanted-level police pursuit with just a flick of your wrist. But the Abarth factory custom variant nearly changed our minds.
The limited-edition XSR900 Abarth crossover featured lightweight bodywork that it didn't need, back-crippling ergonomics nobody wanted and a confused paint scheme that made an already busy looking bike appear even more confused and disproportionate. It was all topped off by a heavily branded exhaust system that put the 'krap' in Akrapovic. Thankfully Yamaha only built 695 examples of the XSR900 Abarth.
For a livery change that actually works, nothing in our mind beats the Honda Repsols. Those things pop so damn much I still can't help but stop and stare when I see one.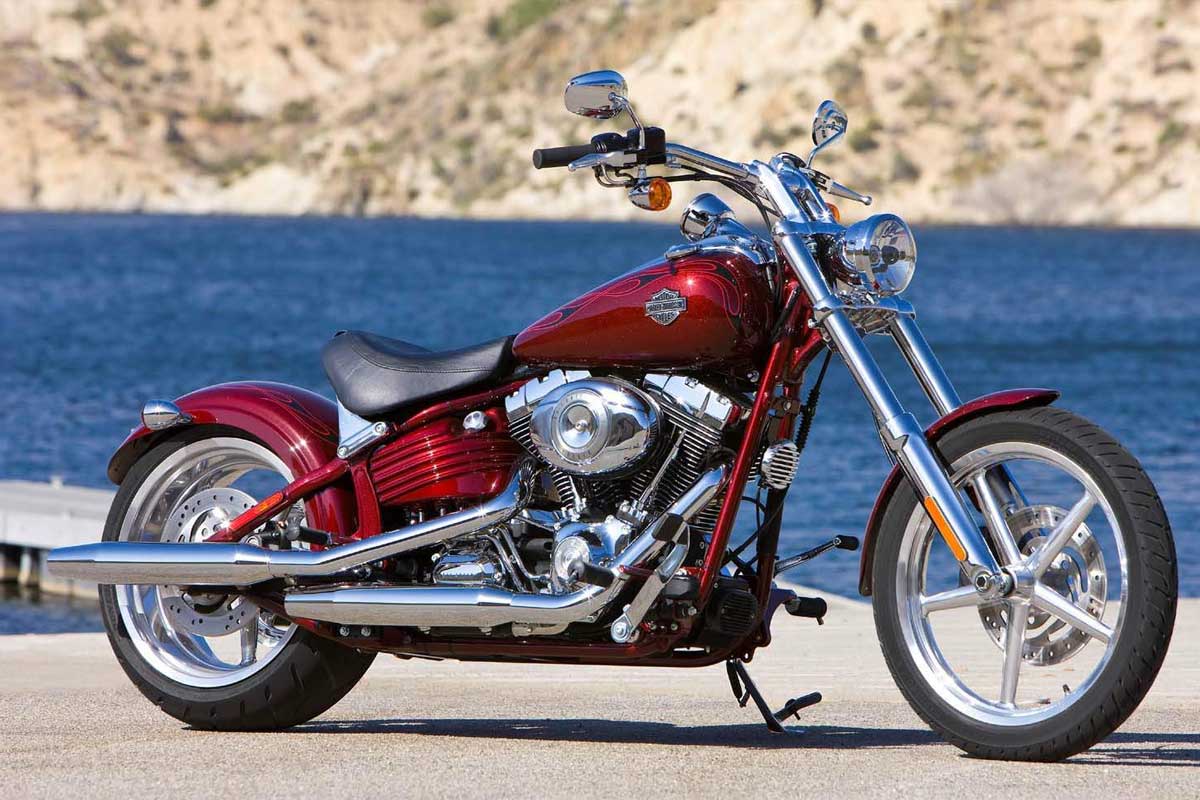 9. 2008 Harley Davidson Rocker C
Released in the late 2000s, Harley's tribute to the chopper scene proved too much, too late. Spurred on by such cringe-inducing shows such as American Chopper, the Rocker C was an attempt by Milwaulkee to cash in on the muscle-top-wearing, mouth-breathing, room-temperature-IQ crowd that dominated the late 2000's custom V-twin scene.
But by the time the Harley Davidson Rocker C was heaved onto showroom floors the temperature of the room had shifted. It was the late 2000's, the economy had slumped and with it, popular taste had done a hard 180. Gleaming custom builds and raked-out rides were embarrassing in the light of shrinking 401 accounts and waves of unemployment brought on by the GFC. All that aside, the very concept behind the Rocker C was flawed. Customers who wanted a rolling display of western ostentatiousness still went with their hand-built S&S powered rides with garish airbrushed eagles. And the people who wanted a Harley Davidson Experience™® stuck with their Dynas, Softails, and Sportsters. Bikes with proven, timeless good looks that don't tie the owners to a time, place or insipid television show.
For an interesting contrast to the Rocker C, check out Harley's Crossbones from the same time. Following a very different design brief, the springer front end and prewar livery show that HD can turn out an appropriate factory custom when they want to.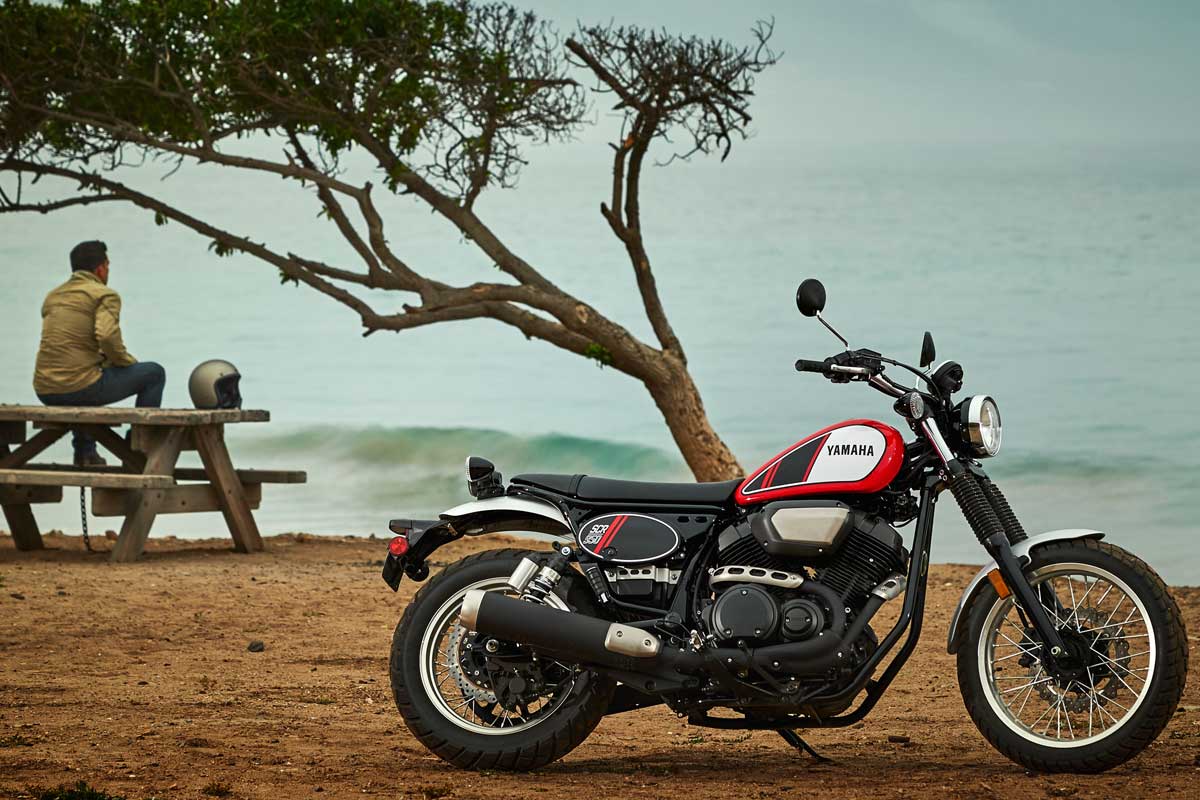 8. 2017 Yamaha SCR950
The Yamaha's Bolt cruiser is a good, honest little thing, designed as a Sportster for people with poor credit ratings. But if you can move past the Japanese badge and the Buck Rogers-esque styling touches you'll find it's actually a good middleweight ride. It handles okay. It's reliable and the engine has personality. What it is not — and what it will never be — is a Scrambler.
That didn't stop some misguided soul at the helm of Yamaha deciding that one of their heaviest, most underpowered, lowest-slung bikes would be a great basis for a cynical off-road tribute bike. And it looks awful. With a revised tank design, hodge-podge exhaust and bucked-up rear shocks it manages to look like a parts bin custom build that was laughed off the pages of BikeExif.
Unsurprisingly, a bike that started with average on-road ability lacked off-road manners as well. Despite the best efforts of many of the press, muscling the cruiser-cum-scrambler through anything more than the slightest of dirt roads proved to be a chore. Yamaha's Scrambler couldn't scramble an egg.
If you're keen on a factory Scrambler that can, y'know, actually scramble, the new Triumph Scrambler 1200 models are, by all accounts, excellent bikes with true off-road potential.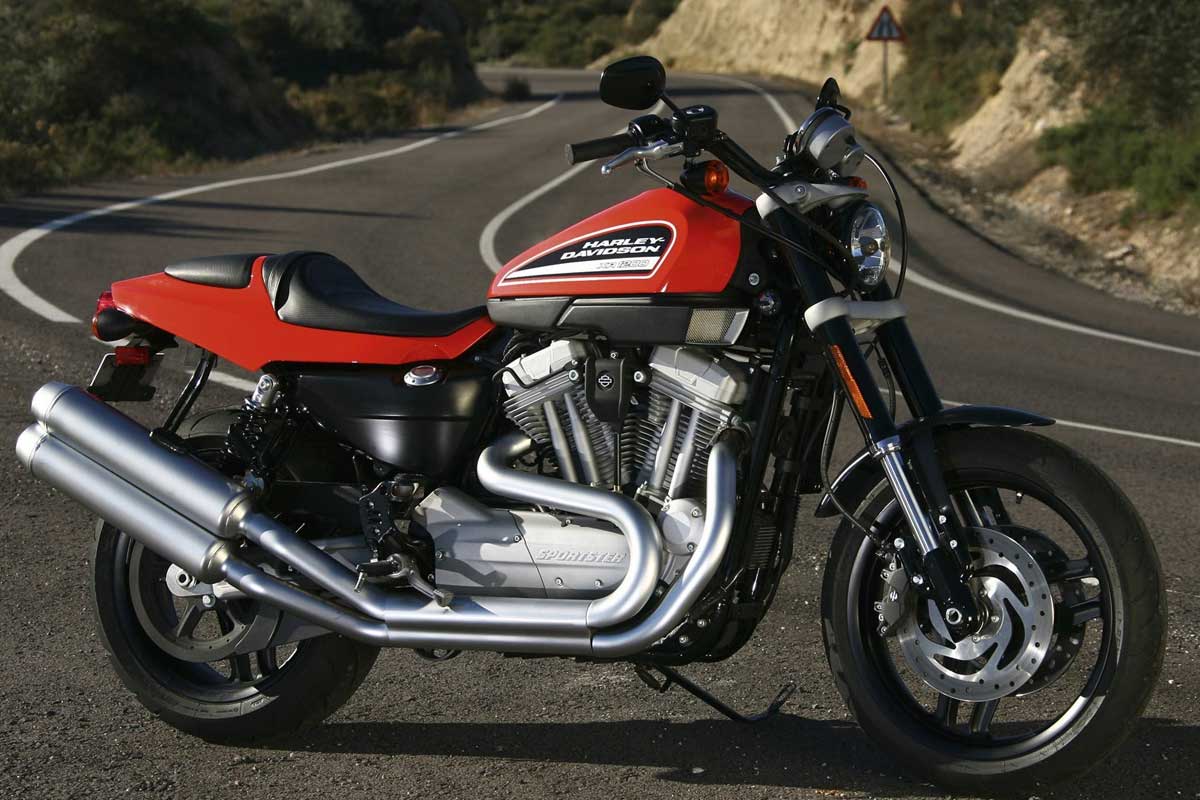 7. 2008 Harley Davidson XR1200
Alright, imagine this. Harley Davidson sit you down in 2008 and say they're going to build a retro-styled Sportster that is going to handle. Your ears prick up. It's going to have proper brakes, quality rubber, great suspension and it's going to be based off the best looking Harley Davidson ever made, the XR750. You'd jump out of your seat, fist-pumping the air, right?
Now imagine your disappointment when Harley rolled out the XR1200. It'd be like finding out Santa wasn't real and watching Mad Max: Beyond Thunderdome in one day. The XR was criminally overweight, moderately underpowered and its 'almost there' looks felt like a pulled punch. It was merely a nervous, gentle nod to the original XR750. The design equivalent of 'just the tip'.
As a result, the XR1200 sold poorly. Harley should've known. After years of flogging the V-Rod as fast as their marching fanny packs could be printed, it was plain to see HD fans didn't want a bike that could handle. For people outside of the brand, it was too slow and too heavy to draw their attention from lighter, faster and cheaper nakeds. As a result, Harley struggled to move XR's off the showroom floor. But lord, did they try. Hell, the first 750 XR1200's they produced were even signed by flat tracking greats and came with a hand-written note from the CEO. It probably said just one word: 'Sorry'.
For a sporty Sportster check out the Harley Davidson XL1200S. It had a twin-spark head, twin discs and handled reasonably well. It was just the right mix of traditional Harley looks with a more sporting edge. Produced in the late '90s, they're still highly sought after today.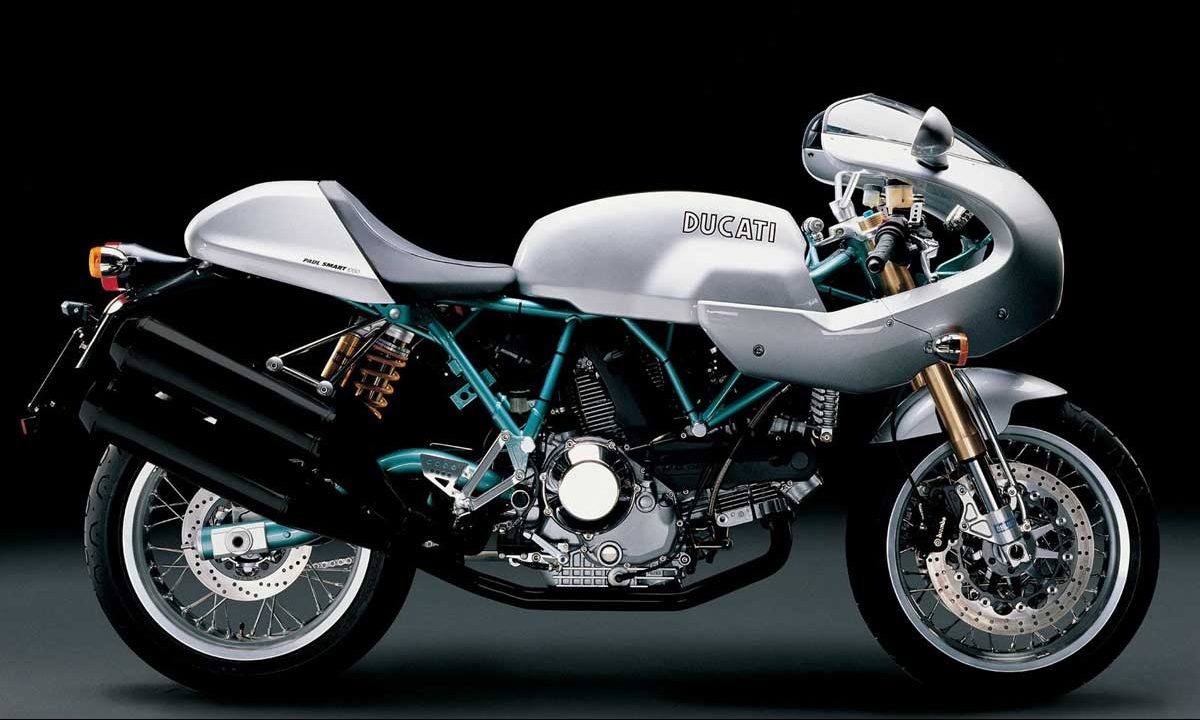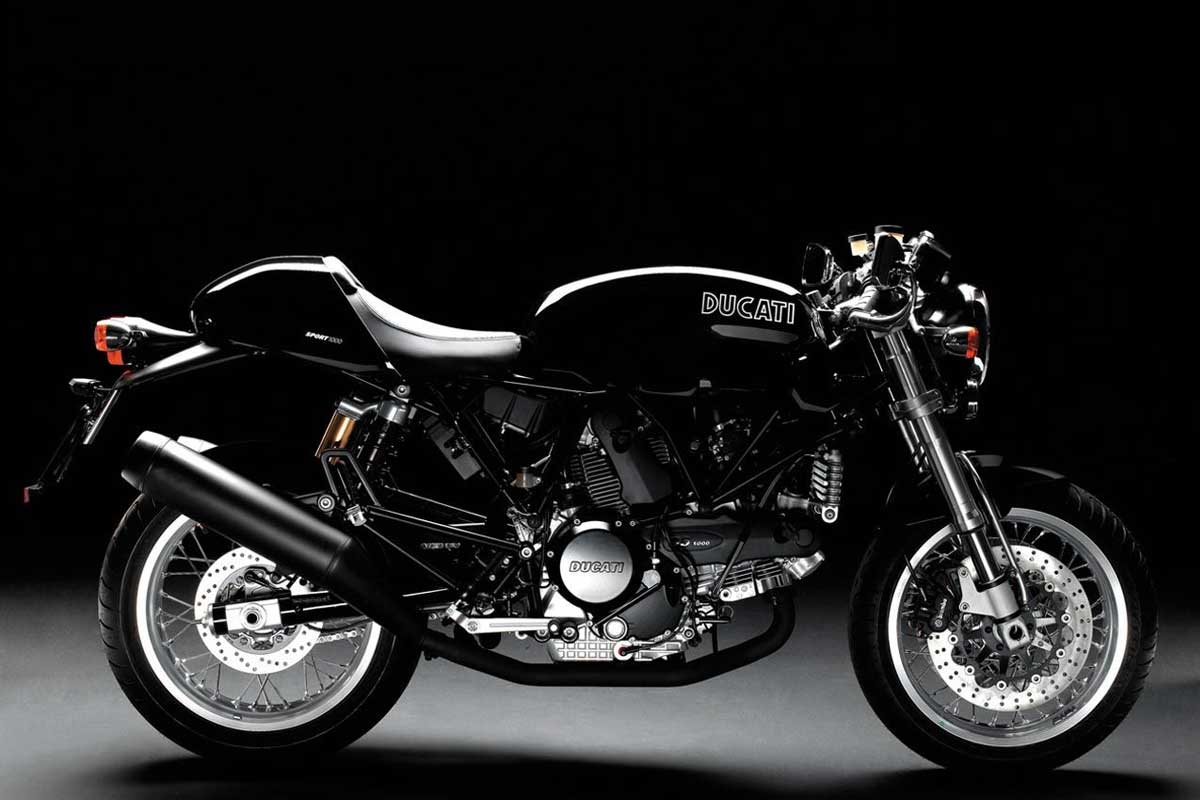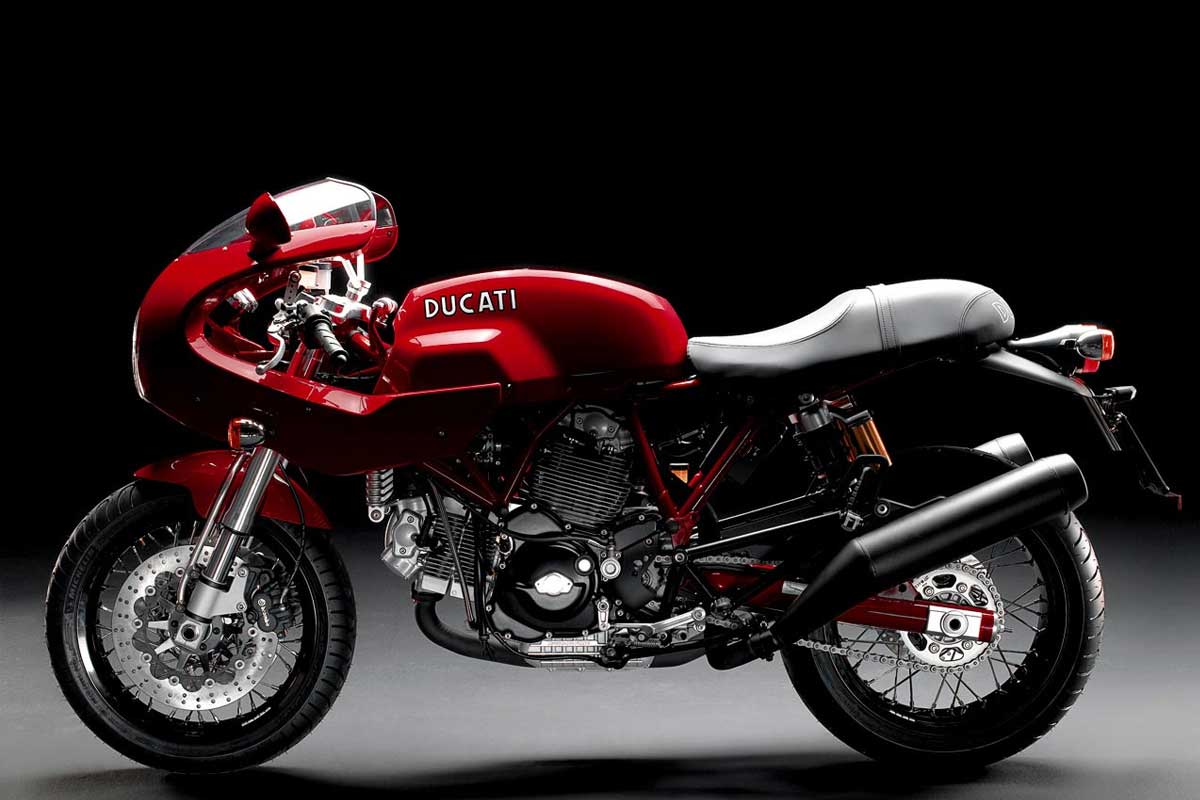 6. 2005 Ducati Sport Classics
Minimise this browser and go on the hunt for a used Ducati Sport Classic online. Check out the prices. Shocking, huh? The damn things sell for the same, if not more than they did when they were released in the mid-2000s. But back then Ducati couldn't give them away. I remember their debut at an Australian motorcycle show. People walked right past them, making a beeline towards whatever newer and faster bike took their fancy. But this wasn't because the bikes were no good. It was because Ducati's timing was off.
Oh, how things have changed. Now regarded as one of the best-looking retro bikes ever produced, the Ducati Sports Classic range has developed a mystical, romantic allure, like a vampire or a Bosnian war criminal. The bikes simply came too soon. The world hadn't started wetting their pants over cafe racer styled rides yet. Twin-shocked, air-cooled bikes just didn't pique most people's interest. Even the eye wateringly stunning Paul Smart replica went pretty much unnoticed.
But if Bologna had released their collection of Sports Classics just five years later they would have had a hit on their hands. Each bike in the range was, without doubt, absolutely stunning. As it happened, they were simply just ahead of the curve, unlike Ducati's Moto GP riders.
If you want some of that tucked down sporting action with gorgeous lines and great attention to detail, you can't go past the water-cooled Triumph Thruxtons.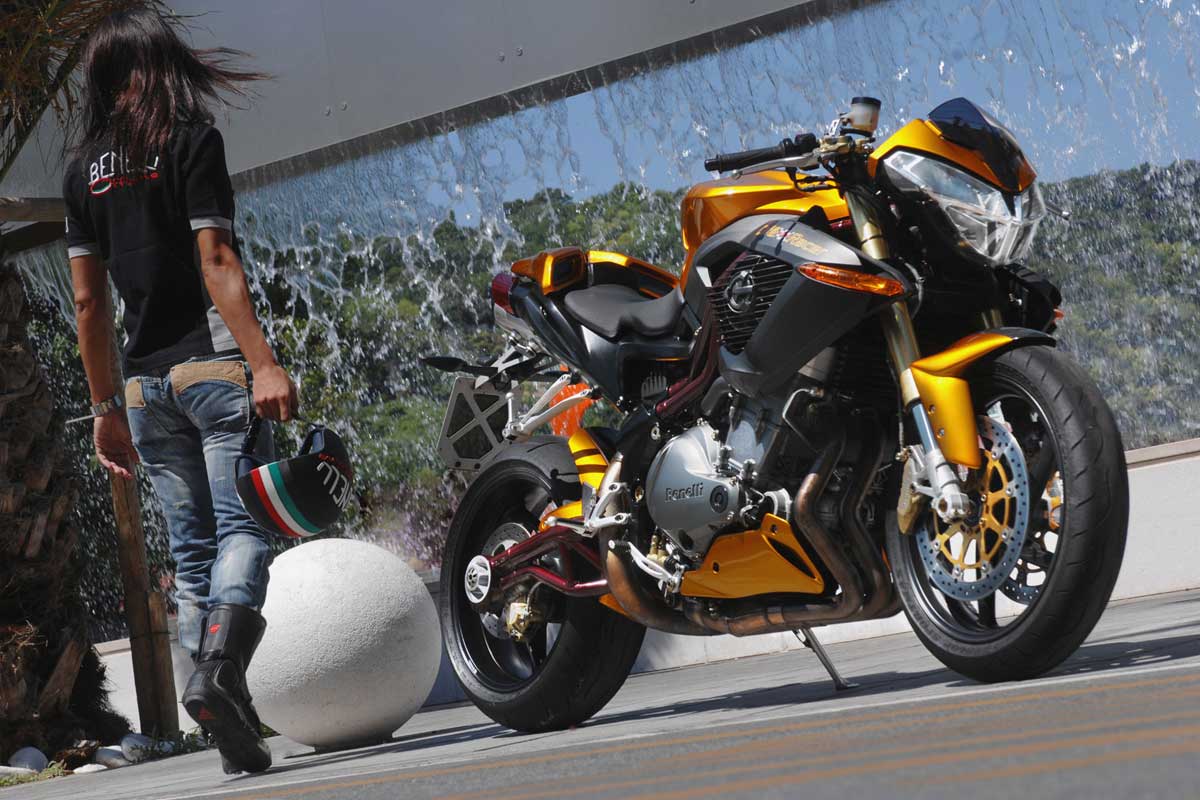 5. 2013 Benelli TNT Cafe Racer
Possibly the most painful thing about the TNT Cafe Racer were the half-arsed puns adorning every review when it was released. 'Explodes Onto the Scene' and 'Dynamite on Two Wheels' were some of the low-effort dribble that we read. Little did we know that the name of the bike would be the most interesting thing about it.
To be fair it is, impartially, a pretty damn good bike. It had gobs of power and handled beautifully. But there is something about the tacked-on 'Cafe Racer' title and cringe-inducing livery that makes our hair stand on end. It felt like a cynical marketing ploy aimed at an emerging interest in all things cafe racer, with little actually harking back to the name it wore.Despite the initial praise it garnered, Benelli sold few and reports from owners made for terrifying reading. Electronics fried, engines cooked themselves in situ and many have clocked up more kilometers being pushed than actually ridden.
If you want modern performance with throwback looks, check out the Kawasaki Z900RS Cafe. It's beautifully built, handles perfectly and absolutely hammers along if you ride it aggressively.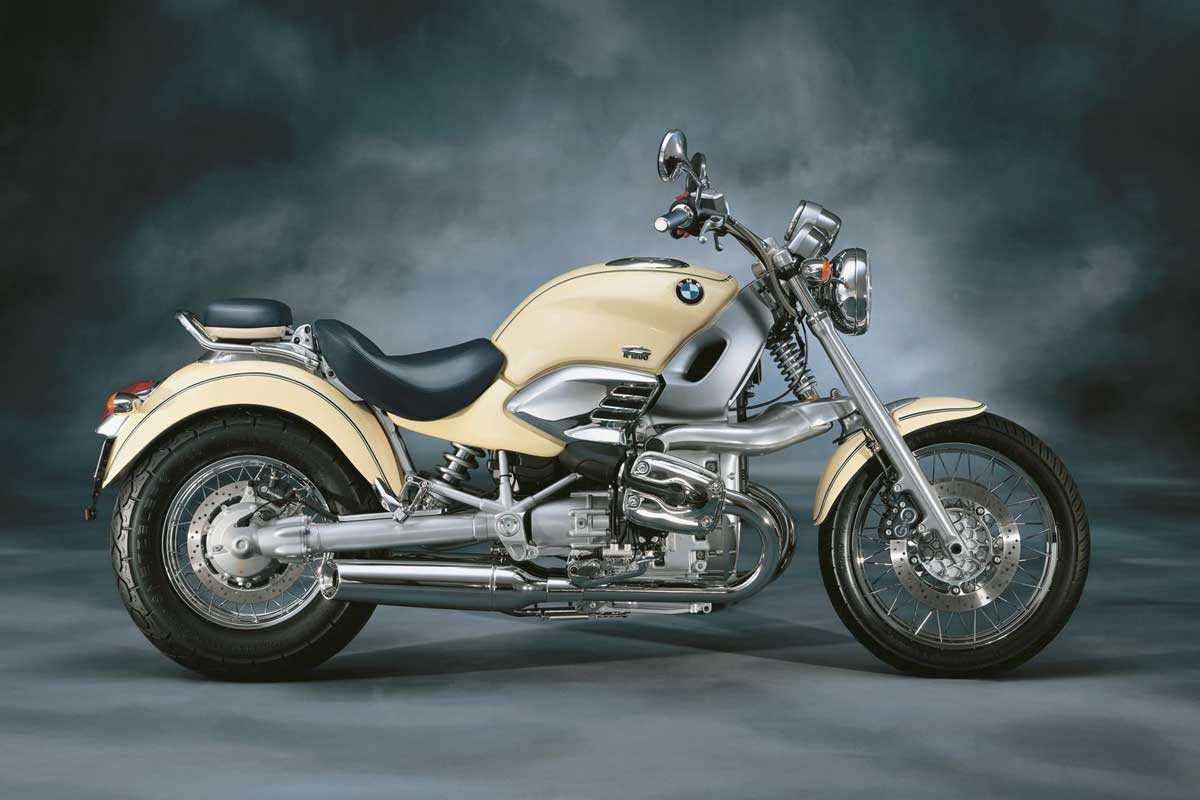 4. 2001 BMW R1200C
I was only vaguely becoming aware of motorcycles when the BMW R1200C was released. Even at the time, I was astonished that it managed to look both underweight and overweight at the same time. In retrospect, I think it was a product of BMW Motorrad having lost direction in the 1990s. The roadster market wasn't a huge pull. Transcontinental tourers were mostly sold to graduates of the R80 years. It was years before The Long Way Round solidified BMW's as de rigueur for any off-road adventures. BMW management looked around to see what was really selling, saw Harley Davidson executives sleeping on piles of money three foot high and decided to copy them.
It sounds like I'm being flippant, but the R1200C was a solid attempt at building a Bavarian cruiser. Little was borrowed from other bikes in the BMW lineup and it did actually handle. The engine is strong. It's reliable. And perhaps such a brave, but futile effort is to be commended, albeit with a grimace.
But it never really worked. People who own cruisers don't care if they handle. The crossover market for people who are into BMWs and want to take their motorcycling sitting in an armchair is minuscule. Hilariously, James Bond actually rode one of these in a chase scene in Tomorrow Never Dies. That's the motorcycling equivalent of 007 driving a PT Cruiser.
Keep your eyes peeled for BMW's second tilt at the cruiser scene. The new BMW R18 looks like it could right all the wrongs of the R1200C.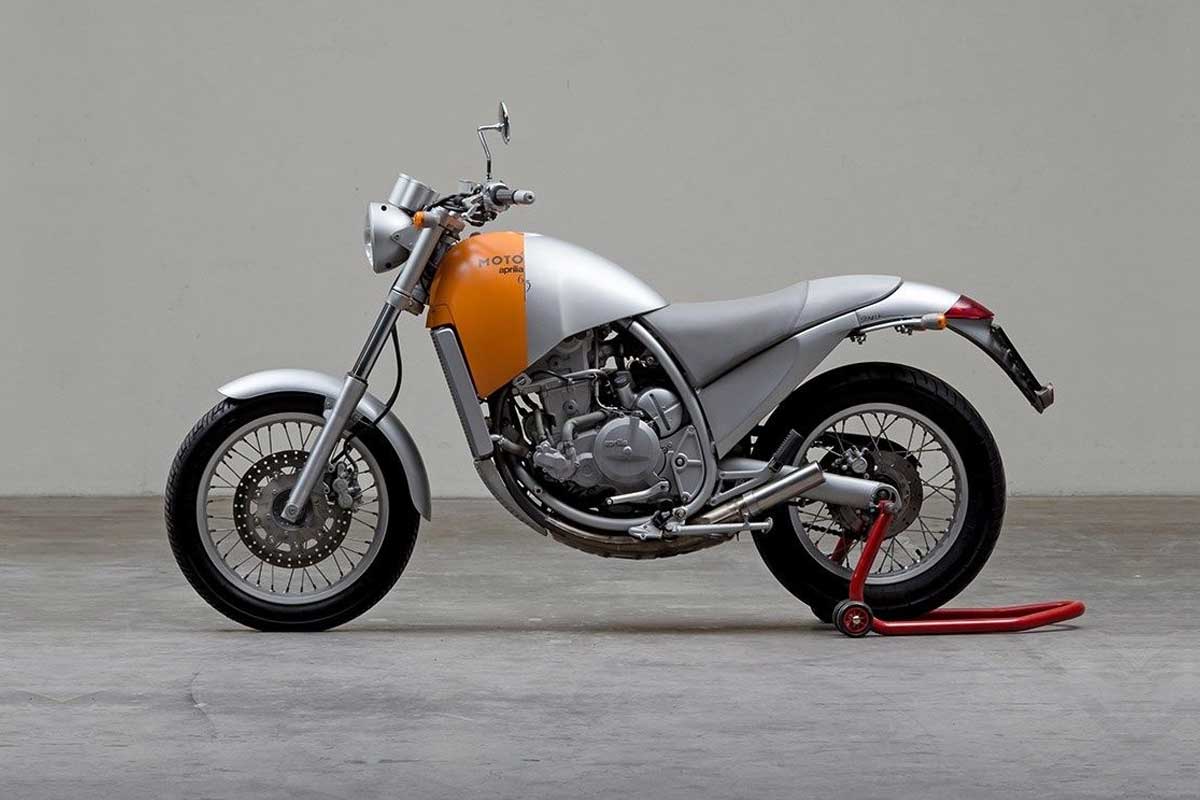 3. 1995 Aprilia Moto 6.5
You could gather all the people who remember the Aprilia Moto 6.5 into the one elevator and they'd still have room to dodge a fart. It was a bold styling collaboration between the Italian manufacturer and French designer Philippe Starck. And by bold, I mean 'God-awful'. Everything about the bike looks bad. Hell, even the name sounds like a typeset rather than a motorcycle.
Aprilia Moto 6.5 Sans Serif mated a forgettable chassis to a forgettable engine and covered it in some of the most bizarre bodywork seen on a motorcycle. With no straight lines in sight, the reaching, circular bodywork was the only thing that managed to make people talk about it. At first, it's appalling to look at and then it becomes tiresome. It's like the guy in the office who prides himself on wearing shorts when it's cold. Good on you mate. I still don't want to know your name.
Astonishingly, some people online view this as a 'future classic'. Seriously. I've read them in forums. And while I think it's very forward-thinking of modern institutions to allow internet access in psych wards, a lot of it is hilariously stretching. People are uttering dribble like '… a future classic' and even 'we'll look back one day and recognize it for what a significant bike it was'. Significant? Maybe it is. But I think it's 'significant' in the same sense that we look back at the battle of the Somme as a 'significant' event. In the meantime, the Aprilia Moto 6.5 will forever be, in my mind, a motorcycle that Mr Bean would ride… and we'd all be laughing.
For some motorcycles that have truly 'out there' styling but still work visually, check out the Husqvarna Nuda, Vitpilen and Svartpilen lineup.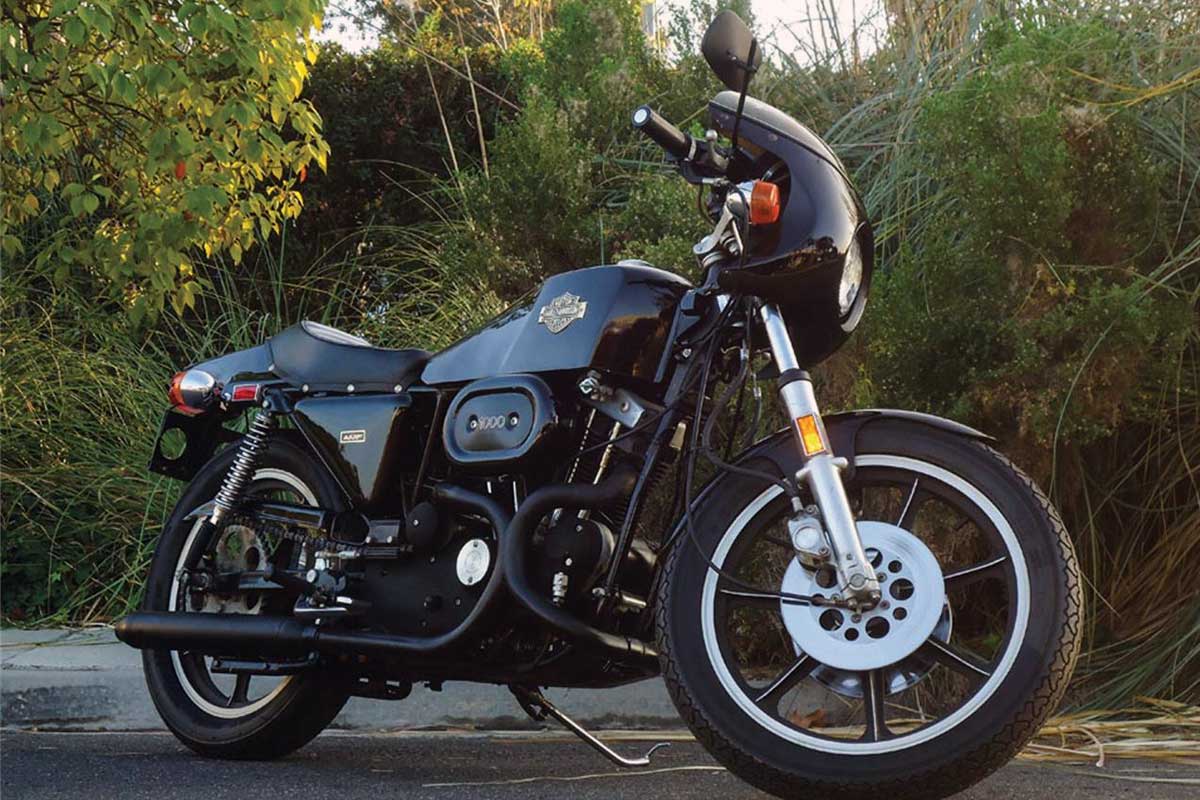 2. 1977 Harley Davidson XLCR
Harley's first and last attempt at building a cafe racer. Someone recently told me that the old XLCR is garnering impossibly high prices at auction. This piqued my interest, so I went and did some hunting. It turns out my mate was… yeah, he was wrong. In the rare event that an XLCR does pop up for sale, it's still around $17,000USD. That's not much for a bike with provenance like this.
And it does have provenance. Not racing, mind you. But it's widely regarded as one of the biggest automotive flops of all time. It's the Ford Edsel of the motorbike world. But Harley had high hopes when Willie G. Davidson, likely crippled with poor eyesight and severe cognitive issues, designed the XLCR in the late 70's.
Initial reports were positive for the Harley cafe racer. The front twin-disc setup proved admirable for the time and its looks were highly praised. That's all well and good, but it was competing with marketspace against the gorgeous Moto Guzzi and Ducati twins of the time. Harley's antiquated four-speed rattling V-twin couldn't compete against the strong and lightweight Italian powerplants. In the end, the XLCR was overweight and underpowered. Its looks hugely overpromised the performance out of the bike. It was the TAPOUT t-shirt wearing wheezer of the late '70s. The Harley Davidson faithful didn't like it. The potential converts to the brand didn't buy it. Even today it doesn't demand a price premium as a throwback curio.
If you're looking for a factory custom that's proved more popular than the XLCR, check out our list of modern cafe racers here.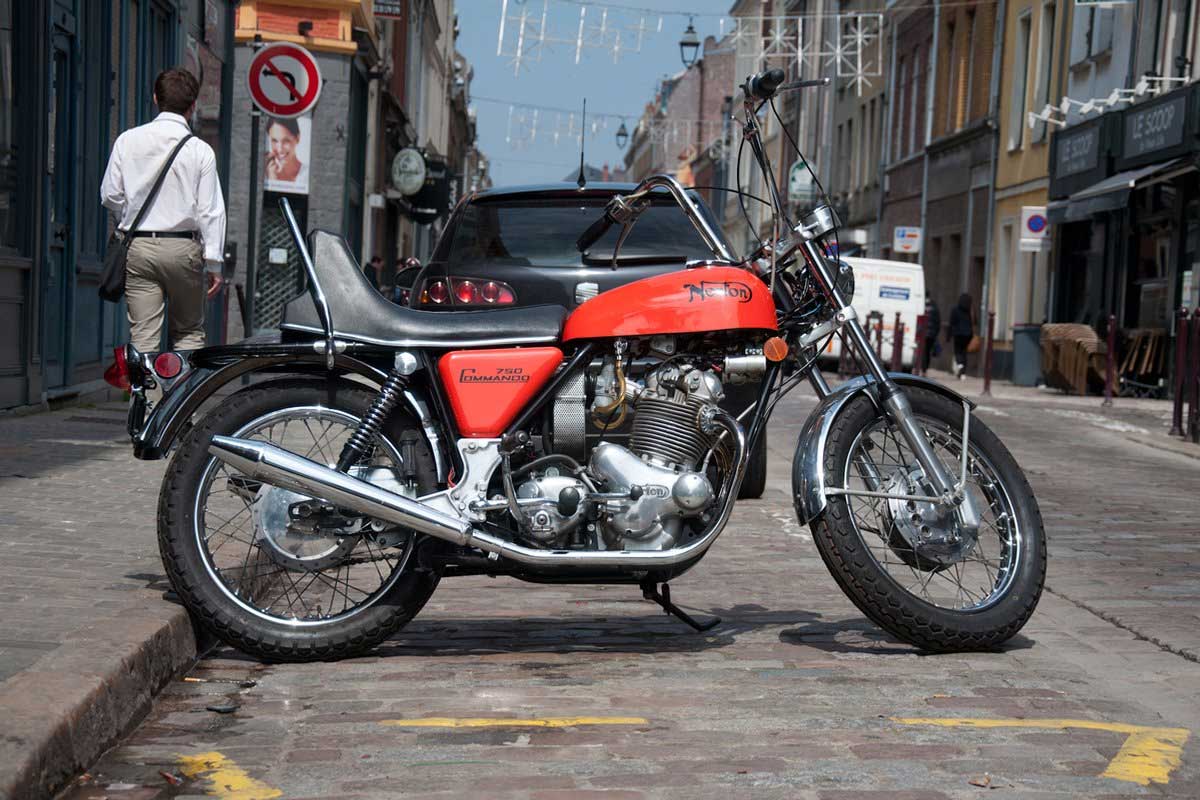 1. 1974 Norton Hi-Rider
The Hi-Rider not only summarises everything wrong with Norton in the late '70s but everything wrong with the British bike industry in general. It was a weak, simplistic and poorly thought out cynical grab for cashed-up Americans. Nobody asked for it but there it was — a factory custom chopper coined the Norton Hi-Rider.
There's not too much wrong with the base model Norton Commando. Sure, the Isolastic system is an absolute pain in the ass to maintain. The pre-unit construction was obsolete when it was released. It was dogged with the same electrical issues that cursed much of the failing British bike industry of the time. But it still worked. So Norton, under increasing financial stress, wanted to expand the Commando's appeal. Enter CEO Dennis Poore. Rumour has it that during a trip to the United States he saw the burgeoning chopper scene and decided it would be the best way to shore up sales. High bars were fitted, the tank was shrunk, a ridiculous seat installed and then the Hi-Rider hit the market. It was hated by everyone. EVERYONE.
Norton fans despised it and the chopper scene found it laughable. Most sat unloved on showroom floors for years, only to be snapped up for a pittance as managers just wanted to get the stock out of sight. Many new owners took them home, replaced the seat and bars and rode it around as a standard Commando. A well-performing, honest bike. As god intended.
Story by Marlon Slack.