"Sport Heritage"
Never has the combination of those two words made as much sense as when applied to the Yamaha XSR900. A couple of weeks ago I joined a team of moto-journalists for the Australian launch of the Sport Heritage XSR900. After already reading European reviews of the bike online my biggest question heading out to the launch was, does the XSR900 lean more towards the sport aspect of its name than the heritage? The answer I came away with after having a chance to test ride the bike was most definitely, yes.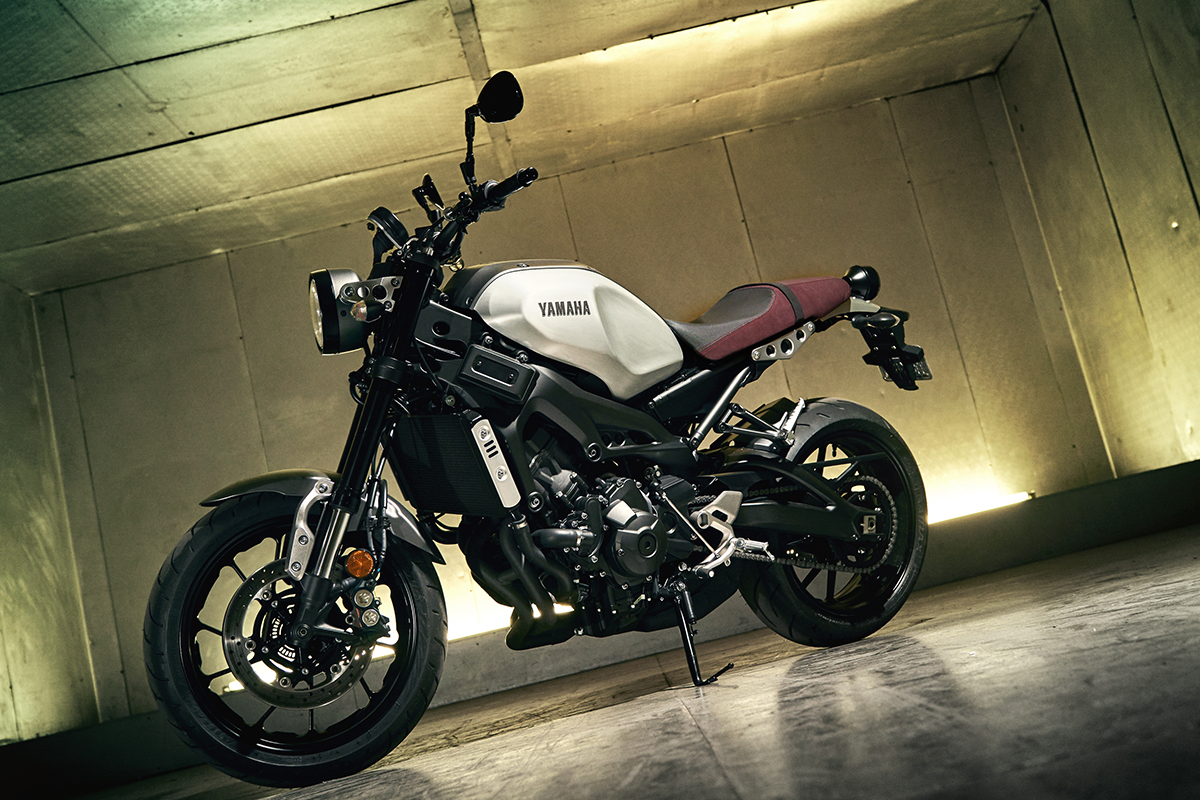 After attending a series of motorcycle press launches that included the Ducati Sixty2, Triumph Bonneville T120, Moto Guzzi V9 Bobber and the Harley Davidson 1200cc Roadster, which are all aimed at a similar audience, I can quite confidently say that the XSR900 is, without a doubt, the wildest of the bunch. After all beneath that "heritage" styling is what is essentially a rebadged MT09, Yamaha's much praised naked sports bike. The XSR900's 847cc, DOHC inline 3 packs 115bhp and it'll deliver that power without hesitation at the twist of a wrist.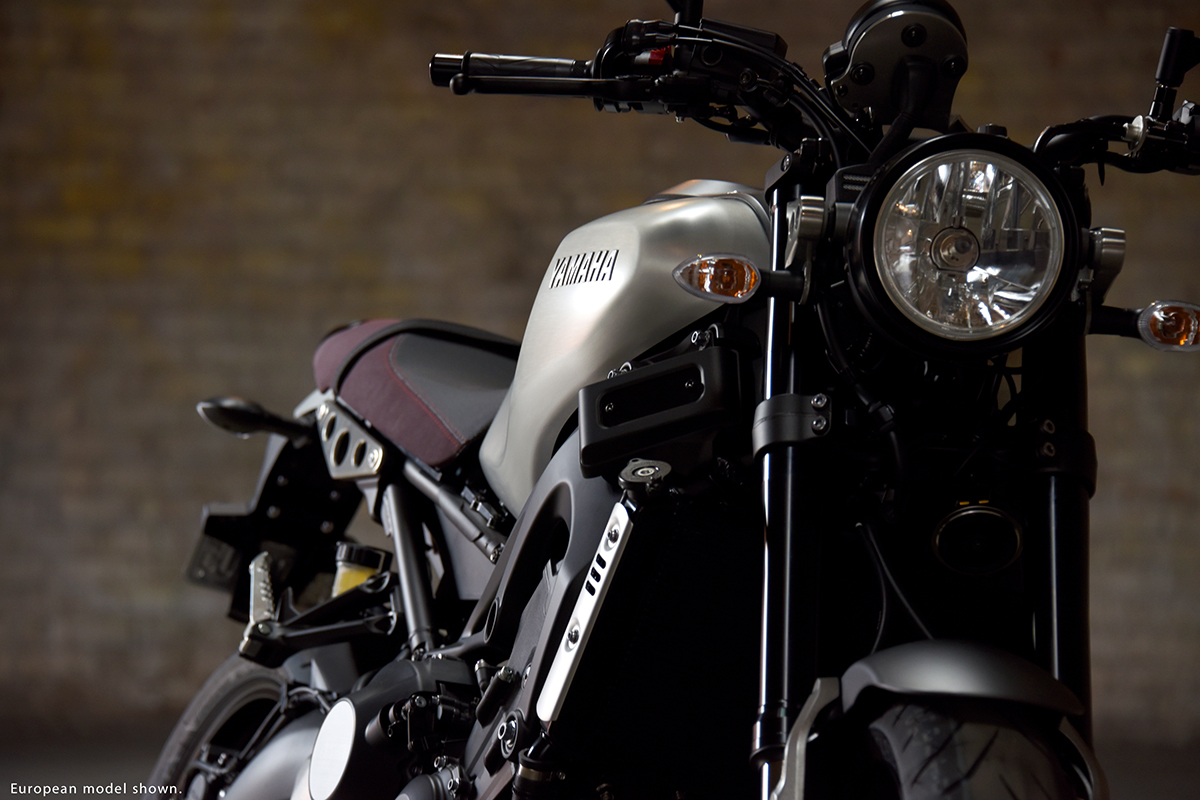 To further improve on the MT09 starting point Yamaha have remapped the fueling of the XSR900 and added additional safety features such as ABS and traction control. Suspension is taken care of by the same 41mm USD forks and monoshock set up as the MT, but once again they've been tweaked to suit the bikes different seating position and weight distribution. Despite weighing around 195kg (7kg more than the MT09) you'll get very similar all round performance from the XSR900 and once you're on the move maneuvering it around twisty bends or slow moving traffic is smooth and effortless. Different riding modes and traction settings allow riders to tweak the bikes performance to suit their daily needs and the wider seat provides an all day comfortable ride. In its stock factory guise the XSR sounds great, but as always would benefit from a set of aftermarket pipes. Those who love their twins or inline fours are sure to find the sound of the engine intriguing, but like me you'll soon be winding the gears out to really enjoy its three piece melody.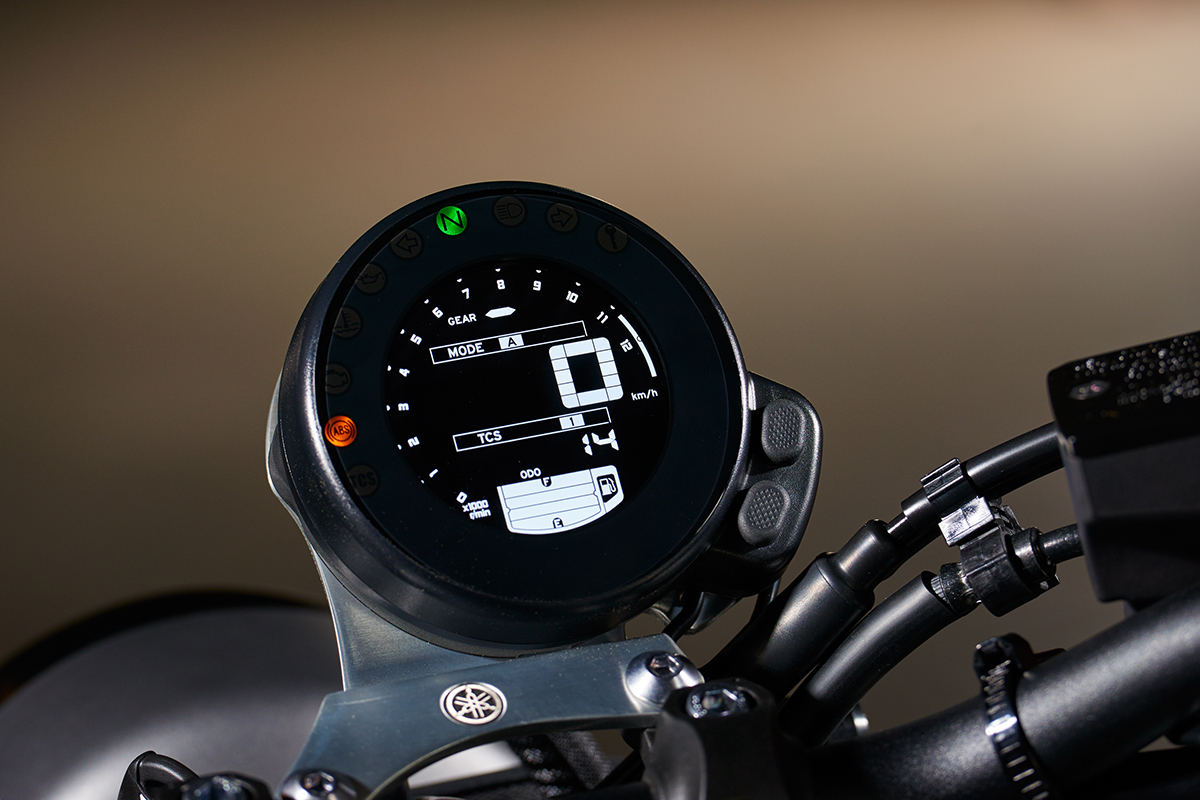 The press launch in Sydney began with an evening at the Camperdown HQ of Deus Ex Machina. We were introduced to the XSR series in the Deus workshop and given the run down on the development on the bike. When it came to design there was talk of its neo-retro styling being influenced by the 1970's XS1 and by current trends in motorcycle customisation, including the bikes built for Yamaha's own Yardbuilt series.
The XSR design exposes more of the bikes chassis, especially in the rear where a tubular subframe has been bolted to the cast aluminium frame. The fuel tank is a 2 piece alloy unit that covers an underlying 14 liter tank and the matching round headlight and taillight compliment each other well. The off center digital all in one gauge is a great looking unit and there's plenty of brushed alloy elements to further enhance the bikes retro appeal. The wider, higher seat, handlebars and repositioned footpegs position the rider in a more upright stance for a comfortable ride.
Personally I feel that out of the factory the XSR design does not flow as well as it could have. As individual elements the different components look great, but when they're all put together I feel like we've been left with a mish mash of mis-matched parts. Worst of all is the huge radiator that dominates the front end and for some reason has been highlighted with alloy shrouds that draw more attention to it. When it comes to customisation the XSR was described to us as being a modular design, allowing owners to chop and change different aspects of the bike to their liking without compromising its function. Perhaps this is where the XSR really comes into its own.
I'm constantly surprised by the differing opinions people have on the motorcycles that I feature here and if there's one thing that I've learned to accept is that everyone has different taste. Maybe Yamaha are open to this concept and have embraced it. I'm not suggesting they've deliberately built a bike that doesn't appeal to my aesthetic, after all other reviewers have said they really like it. What I'm saying is that perhaps Yamaha have focused more on creating the perfect starting point for someone like me to create my own vision of perfection. Modular electrical systems, a bolt on subframe and removable tank covers certainly suggest they have. An extensive range of bolt on parts also seem to point in this direction, but what really hits it home is their embrace of custom culture. The Yamaha Yardbuilt series was one of the first initiatives to hand bikes over to custom builders with a "do with it what you will" attitude and the resulting creations have had a profound effect on the global scene.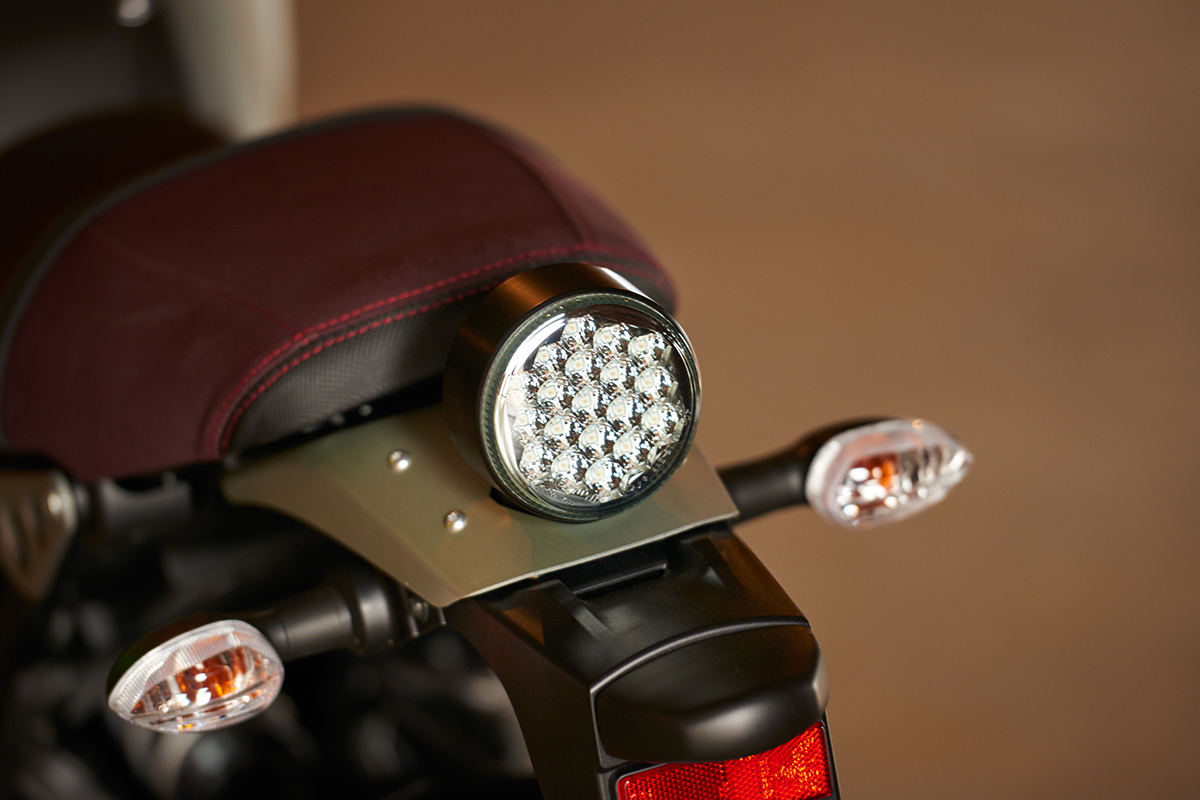 So who is the Sport Heritage Yamaha XSR900 really aimed at? Well I think there's two audiences. There are the seasoned sports bike riders who have, dare I say, matured and no longer find crotch rocket styling appealing, opting for classic looks without sacrificing performance. Think Valentino Rossi in flares. Then there's the builders who want the convenience of modern performance and a platform that allows for hassle free customisation, which is exactly what they get with the XSR900.
This is a motorcycle that should be recognised as a game changer. BMW did it with their R nineT and now Yamaha have gone one better, giving owners almost complete freedom to redesign their bike. What more could one want?
The Bad:
Radiator is an eyesore
A little on the wild side for everyday city commuting
Disjointed design
The Good:
Low price point
Great value for money
Built to be customised
Complete performance package