O, to be a motorcycle journalist in the 1970s. When men were hairy, and bikes were lairy. With their barely-there brakes, explosive power bands and 'let's hope this works' engineering, bikes back then were about as hard to review as cold beer is to drink. If they didn't break your bones or break down, you gave them a thumbs-up and that was that. These days, those damn motorcycle manufacturers are getting really bloody good. Their bikes do what they are supposed to with a minimum of drama. Which makes it all the more difficult to tease out an interesting story after riding the things.
So here, then, is the latest modern-day roadster from Triumph's expert engineering and design team. The jock big brother of their existing Street Twin and Cup family, this is the new Triumph Speed Twin – a name taken from the brand's original lexicon and a real high water mark for British Motorcycle Engineering after World War II. But this is 2019 and I find myself on one and riding north-west from the new City Triumph dealership in Melbourne. Threading the city's traffic needle gives me plenty of time to push buttons, flick switches and wrap what's left of my brain around this freshly minted beast.
First impressions are one of a very tidy, capable bike. Without the chunky tail componentry of its siblings and with enough time for the design team to ponder their previous efforts, the bike really does look sorted. Even the factory mirrors are well-proportioned and placed. The design element that catches your eye first is the bike's very 'jet plane' looking throttle body covers. Working in a similar way to the Triumph T120s faux Amal carbs, their central location and silver finish adds a cool design signature to the rest of the bike's mojo.
Here is a bike that seemingly does it all. It goes, stops and turns better than most of us could ever want. It sounds good and has a tough, slightly muscular look that doesn't commit too much to an individual style, presumably so that its appeal is suitably broad. In a way, it reminds me of Japanese muscle bikes like the XJRs and XRJs – no fuss machines that can do touring, twisties and a little track work without embarrassing you or themselves by not being too much of one thing or another.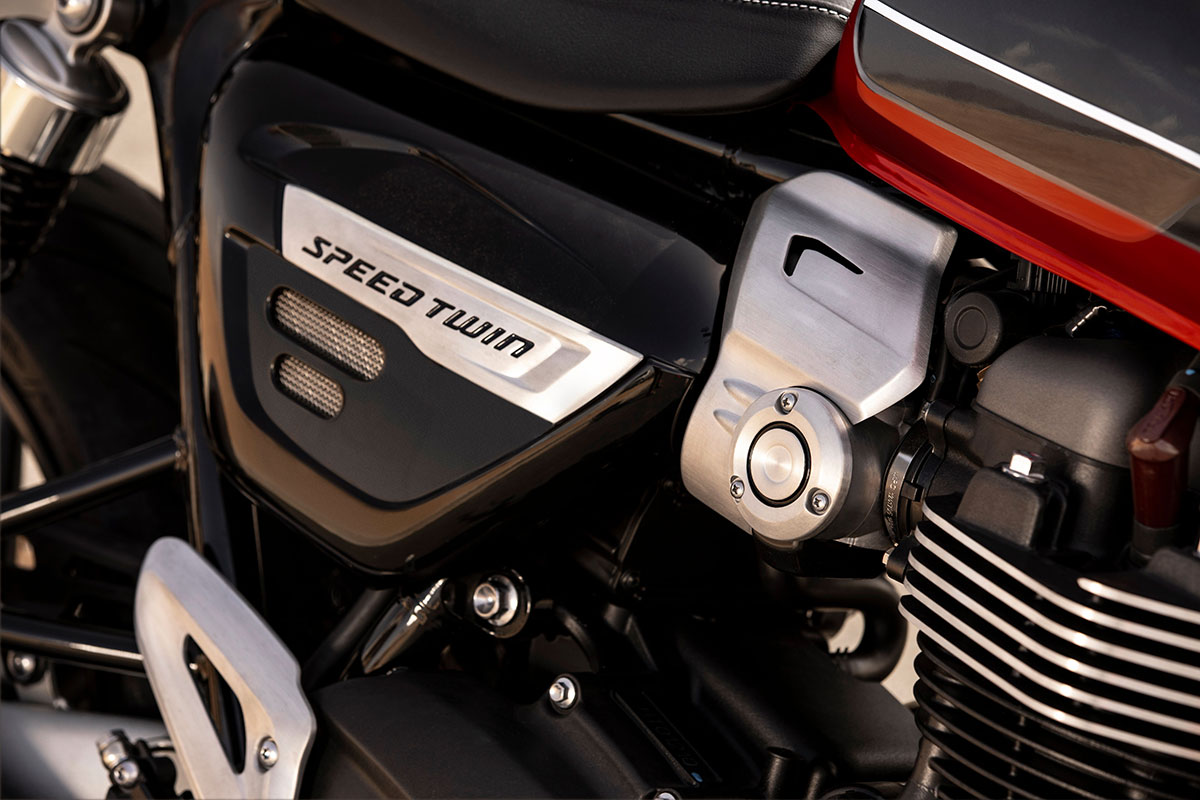 Technical details here are pretty straight 180. You've got a 1200cc parallel twin with a 270˚ crank that's pushing out 95-odd ponies and 110 Nm of twisties to propel the 196 kg (or 430 lbs) bike down the road. The excellent Brembo front brakes – including a matching Brembo master cylinder and reservoir – stand out against the anonymous suspension set-up. While not letting the team down under most conditions, the non-adjustable KYB front forks and preload-adjustable rear shocks do whisper 'built to a budget' if you listen closely enough.
Mind you, BMW has taken the same route with their base-model R nineTs and it seems to work well enough for a target market that wouldn't be happy with paying an extra five grand for branded shocks, let alone ever needing them. Pushing hard through a bumpy corner did make the rear feel a little nervous, but I think it's safe to say that most riders – myself included – wouldn't be testing those limits during their regular weekend rides.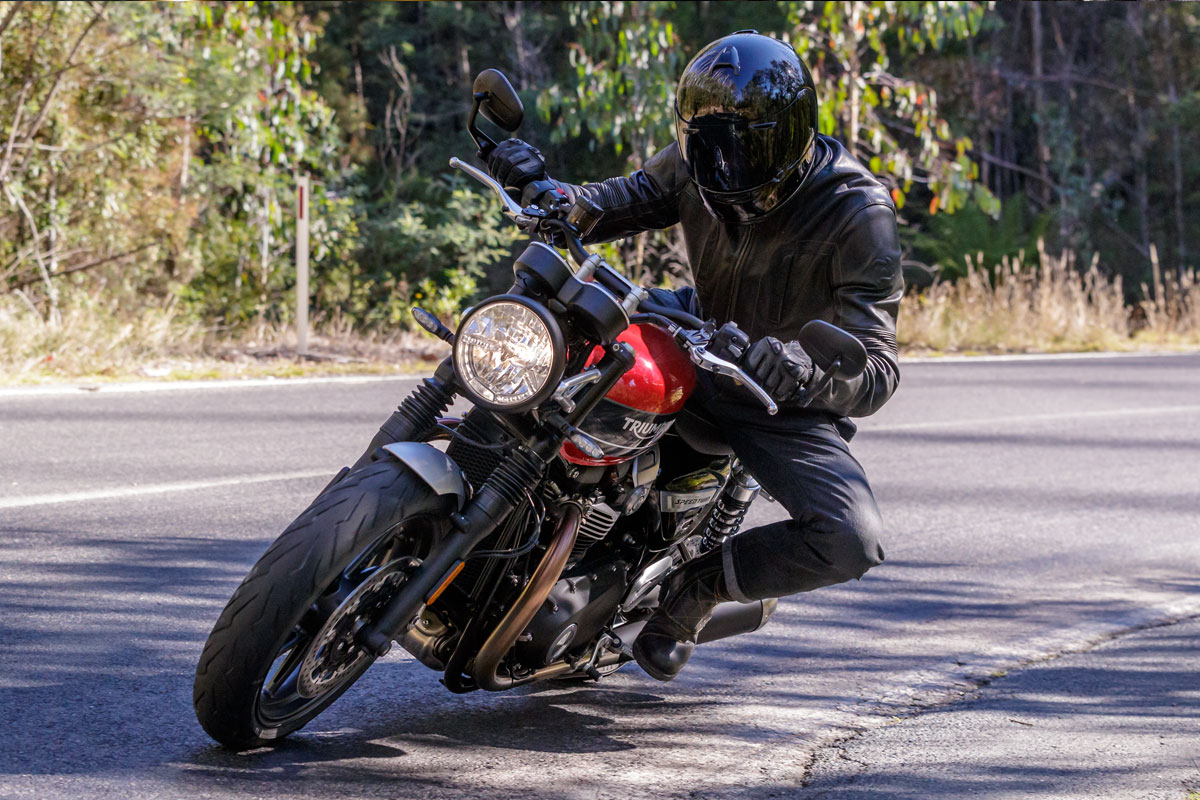 Our tour of the Kinglake National Park and its surrounds to Melbourne's north-east saw the Triumph Speed Twin perform admirably through a wide range of riding and road conditions on some of Australia's best two-wheeled routes. If you're not a local and you get a chance to ride in Australia, New South Wales' Oxley Highway and this, Victoria's Black Spur should be right at the top of your list. In many ways, the bike's capabilities make it like that quite-yet-reliable work colleague at your office. They do what they do well with a minimum of fuss or bother. They are always there, sitting in the corner just ticking away like a clock. They never do anything unexpected or crazy. They just turn up and get things done.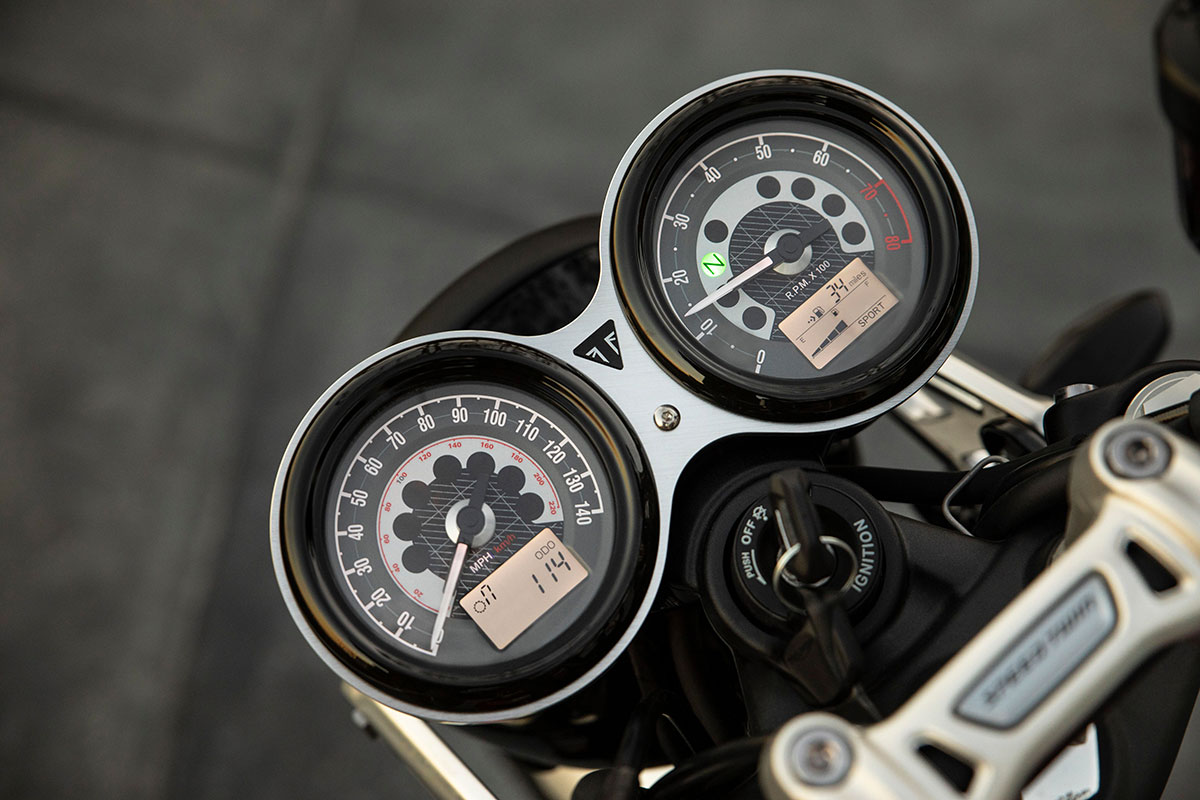 Other tech specs include a headlight with both tungsten and LED settings, which is a nice touch. Old school or new school – the choice is yours. Then there's a 14.5 ltr (3.8 gal) tank, an overdriven 6th gear that still seemed happy to stretch your arms with full throttle blasts and Pirelli Rosso Corsa tyres with a 160 rear that sees the bike more than happy to duck into corners without too much leant coercion. And a bunch of metal parts where tapped knuckles expected to find plastic goes a long way to giving the bike a solid, quality feel.
The only design flaw on the bike was a fuel cap that didn't make too many fans amongst the assembled media corps. While you'd probably get used to it pretty quickly, its Monza design means that you flip a decorative racing cap open only to be presented with a layer of security that requires unlocking with a key and a further twist before you can start refilling. Why not just add a locking mechanism to the original Monza design instead of creating a kind of refuelling inception?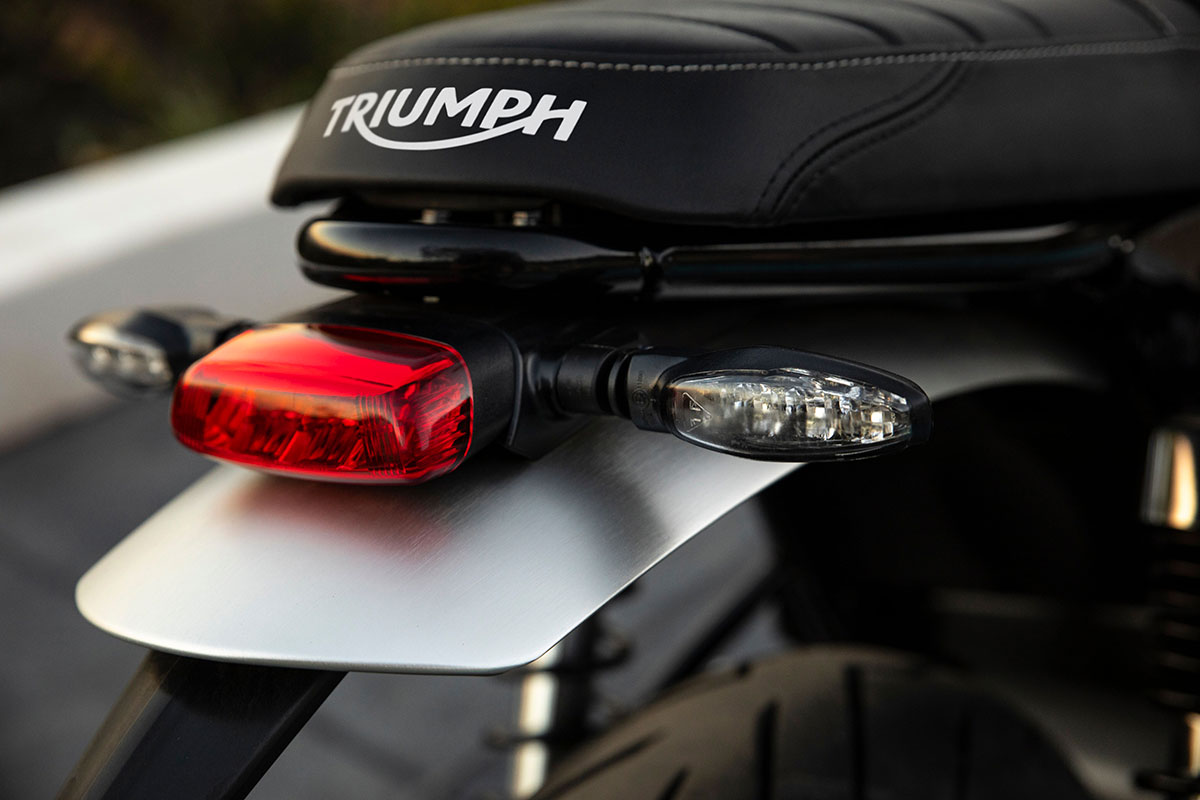 So who are Triumph targeting with this shiny new doohickey? Focusing on their own range first, I'd suggest that they are aiming at Triumph owners who don't have the bucks or back muscles to ride a Thruxton and who aren't so enamoured with the old school looks of the T120. Or to look at it another way, they've now given those Street Cup/Twin/Scrambler fans who've become too used to their 50 horses a new way forward in the Triumph line-up.
As for Triumph competitors, their media presentation has Kawasaki's Z900RS, Ducati's Scrambler 1100 and BMW's 'Pure' R NineT in their sights. While the Beemer's boxer twin and that big Italian vee revel in their own unique characters, it's probably the Kwaka that you could draw the most effective comparisons with. Similarly well sorted, clinically amazing and rudely competent, it's gold chains and chest hair nostalgia borrowed from the original 70s Z bikes does add something to the overall package that the Speed Twin lacks, despite Triumph's plentiful historical resources.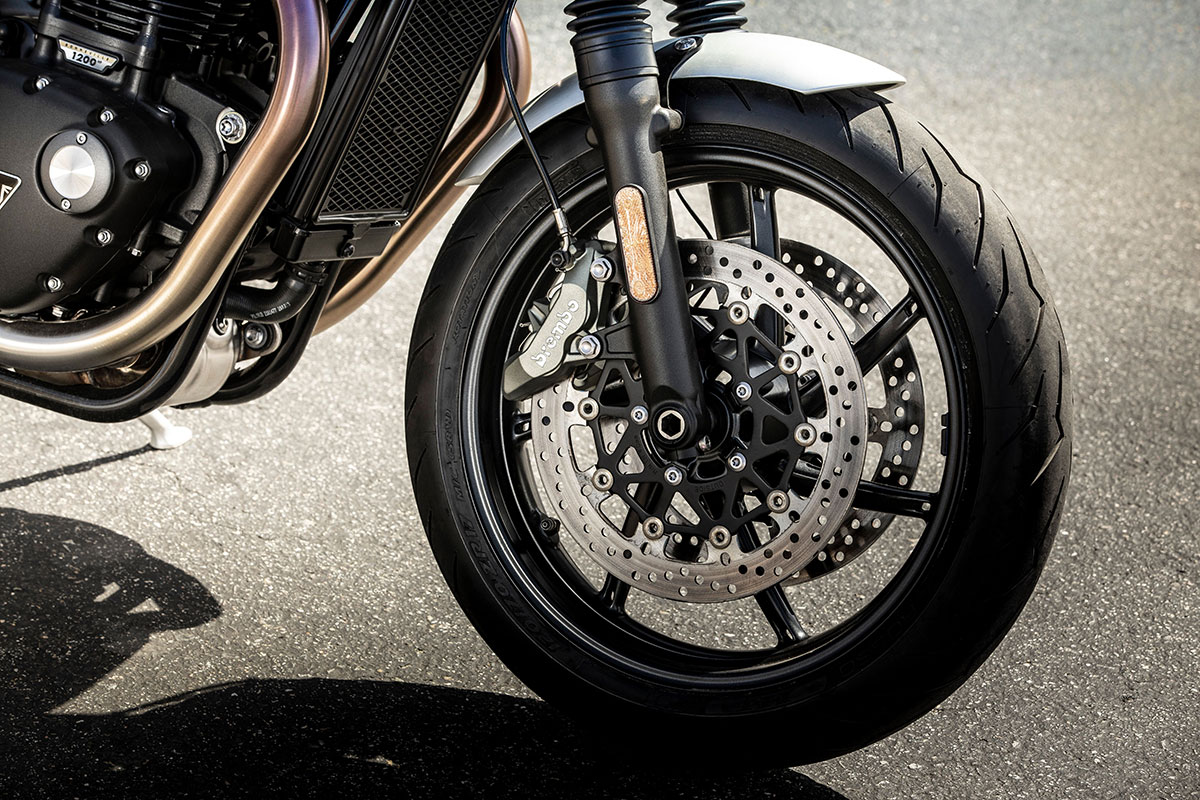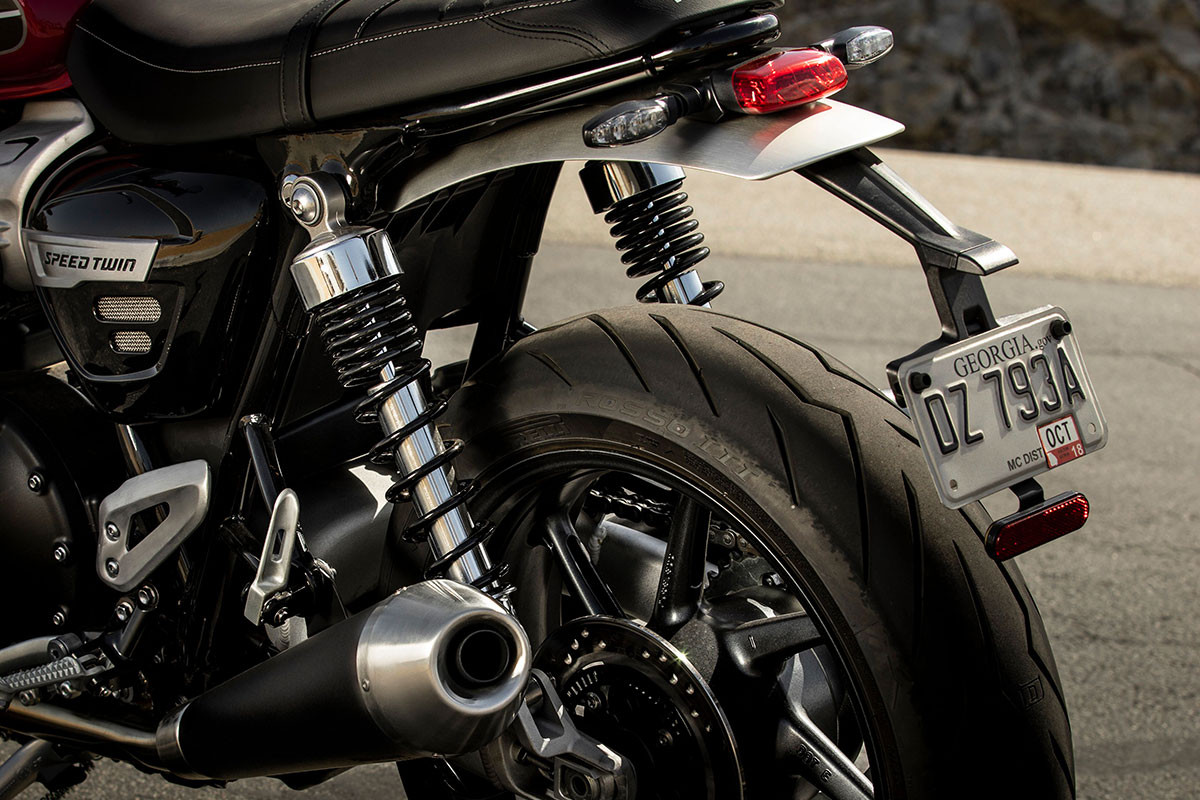 For a bike Triumph are associating so readily with the post-war Speed Twin – a bike that was famously key in the company's success and that of British Twins as a whole – this new model sure has some big boots to fill. You'd think that this would be a big deal for Triumph in 2019. Instead it feels a lot more like a machine engineered to sit right in the middle of Triumph's ever-expanding range. Sometimes I felt that the Speed Twin was going out of its way to hide its lamp under a bushel.
But here's the rub. Remember all those crazy 70s bikes I poked fun at way back at the start of this story? Those bikes are now considered classics, and not by mere coincidence. Like a legendary album, movie or book, they are loved and cherished not because they are perfect, but because they are such an innovative, original experience that rewards you again and again. While taking away all their quirks and eccentricities may seem like a great way to improve them, the opposite is in fact true.
Sometimes flaws are charming, too. A little rough idle here or a bumpy torque curve there can really endear a bike to its rider. Should I ever find myself handing over my hard-earned clams for a new Speed Twin, I'd not think twice about the Vance & Hines aftermarket cans option. Anything they have handy to add a little more panache to what's clearly a very solid platform would be most welcome.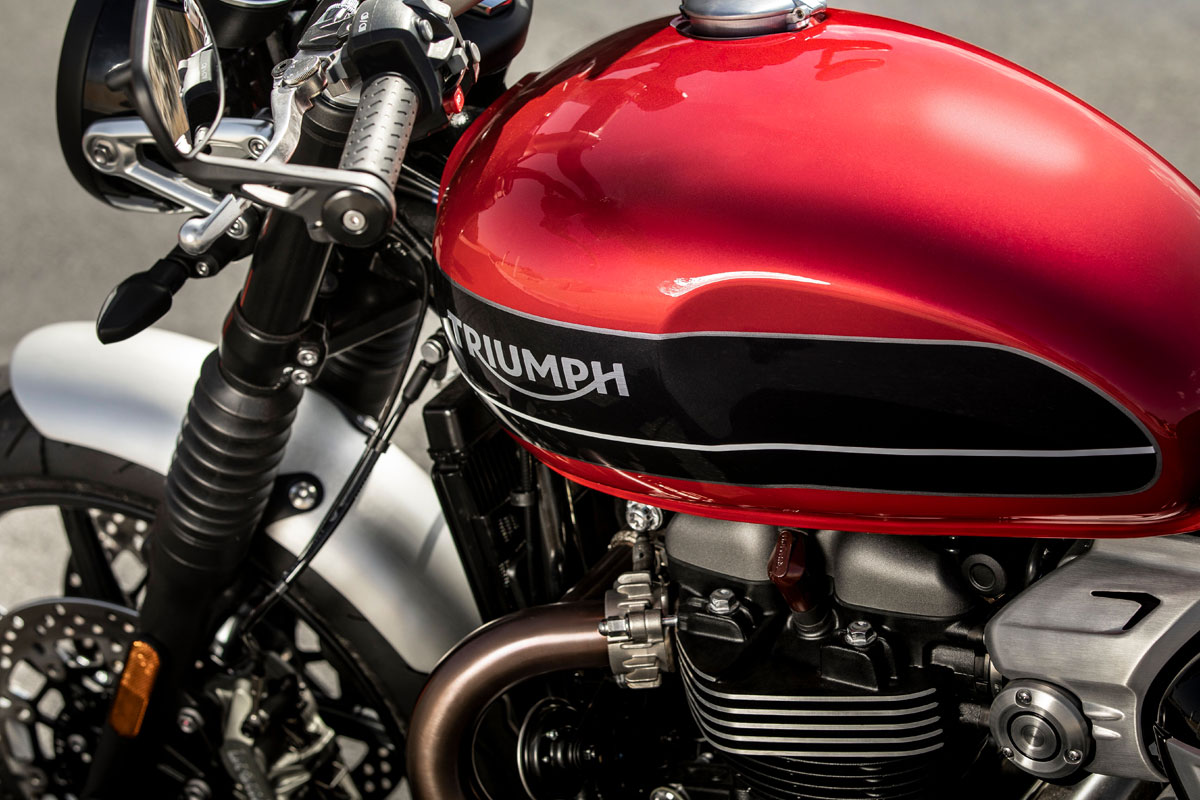 Surprisingly for a bike that did everything really bloody well, I was left wanting a little more from the Triumph Speed Twin. More character. More of the unexpected. More of whatever its namesake had that made it one of the most important factory bikes Triumph ever made. But does that make it a bad bike? Most certainly not.
That's because bikes like the Speed Twin and its ilk have a remarkable and often unrecognised ability to get out of the way and just let the pleasure of a great ride shine through. It's the difference between taking a road trip with Borat or Clint Eastwood. One wears you out, the other enhances the experience and really knows when to shut the hell up. There were moments on this ride where the bike was almost transparent, such were its unassuming talents.
Its ability to take a step back and get on with the job meant that the journey and the road itself are brought to the fore. I wasn't worried about taking a fast corner or overtaking a truck. But the bike wasn't constantly in my face screaming for attention, either. It all just happened seamlessly while I marvelled at the passing landscapes and the way the Australian autumn sun was falling on the eucalyptus trees. Here's a bike that's all about the journey, not all about itself. If you're of the same mindset, I'd suggest you check it out.
Story by Andrew Jones