Towards the end of 2017 when the Tokyo Motor and EICMA shows took place I got more than a little excited about the year that lay ahead. This is because during said shows several manufacturers unveiled new motorcycles that appealed to my retro-obsessed aesthetic. Amongst them was a new contender in the 'Modern Classic' market from the folks at
Kawasaki
. It's no secret that I have a soft spot for Kawasaki's thanks to my long-term ownership of a cafe'd W650 so this new bike really appealed to me. The bike in question was, of course, the new Z900RS, Kawasaki's homage to the Z1 and last week I finally got the chance to ride one.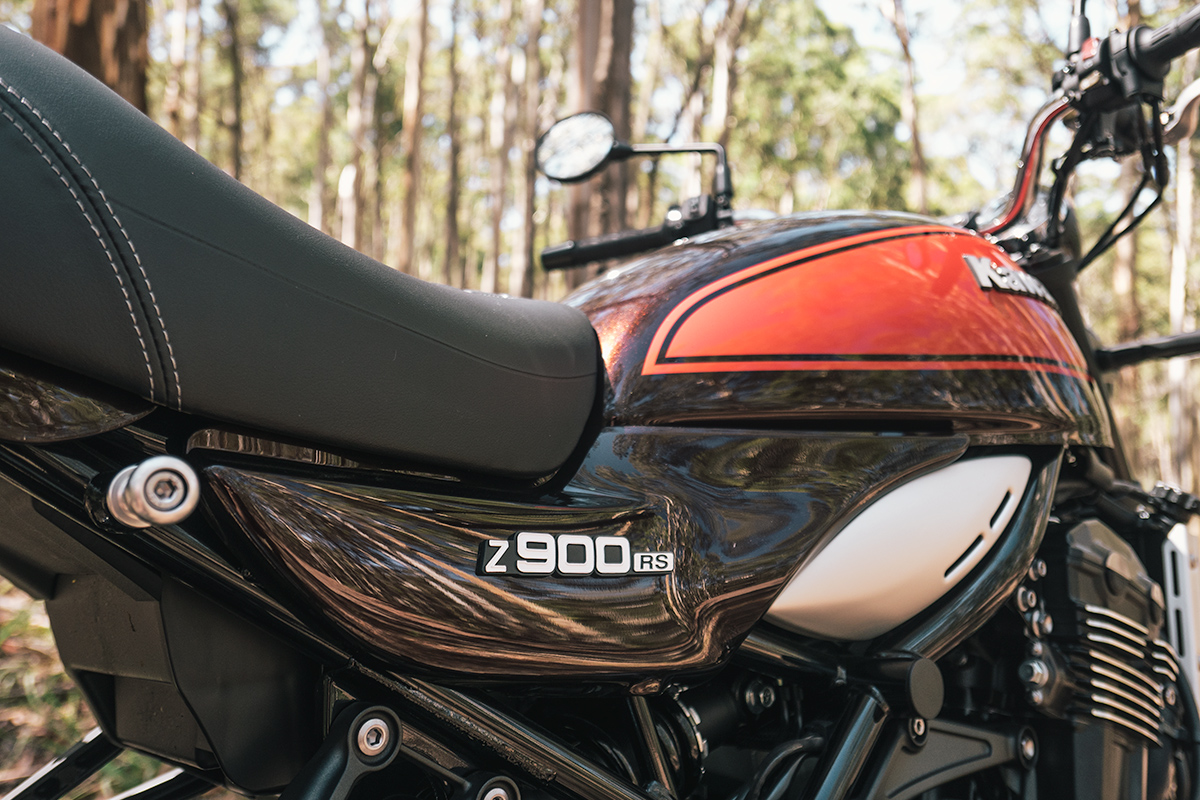 Being in Australia we tend to receive new things a little late. Like movies, fashion, high-speed internet, legalized medicinal cannabis and of course, motorcycles. As a result by the time I get the chance to try them out, the motorcycles not the cannabis, they have usually already done the rounds online. So I always attempt to take a slightly different approach to these ride reviews. What I'm interested in most about these Modern Classics is how well they capture the spirit of the old bikes and how they perform as everyday transport for a commuter like me. To do this properly I acquired a brand new Z900RS with a measly 200 km on the odometer and spent a whole week getting to know it.
Firstly let's do a quick history lesson. Back in 1972, Kawasaki released the Z1, a sports bike powered by the companies first ever DOHC inline four. Kawasaki released the Z1 to challenge Honda's dominance of the sports bike category with their CB750. The Z1 featured a CB750 ousting 948cc engine that bettered the Honda in pretty much every performance statistic and Kawasaki backed up those figures by smashing a few 24-hour endurance records. To say the Z1 was well received would be an understatement. MCN named the Z1 bike of the year from '73 to '76 and it paved the way for decades of Z bikes from the Japanese manufacturer. Now, 46 years later, Kawasaki is making their move into the retro category with the Z1 inspired Z900RS.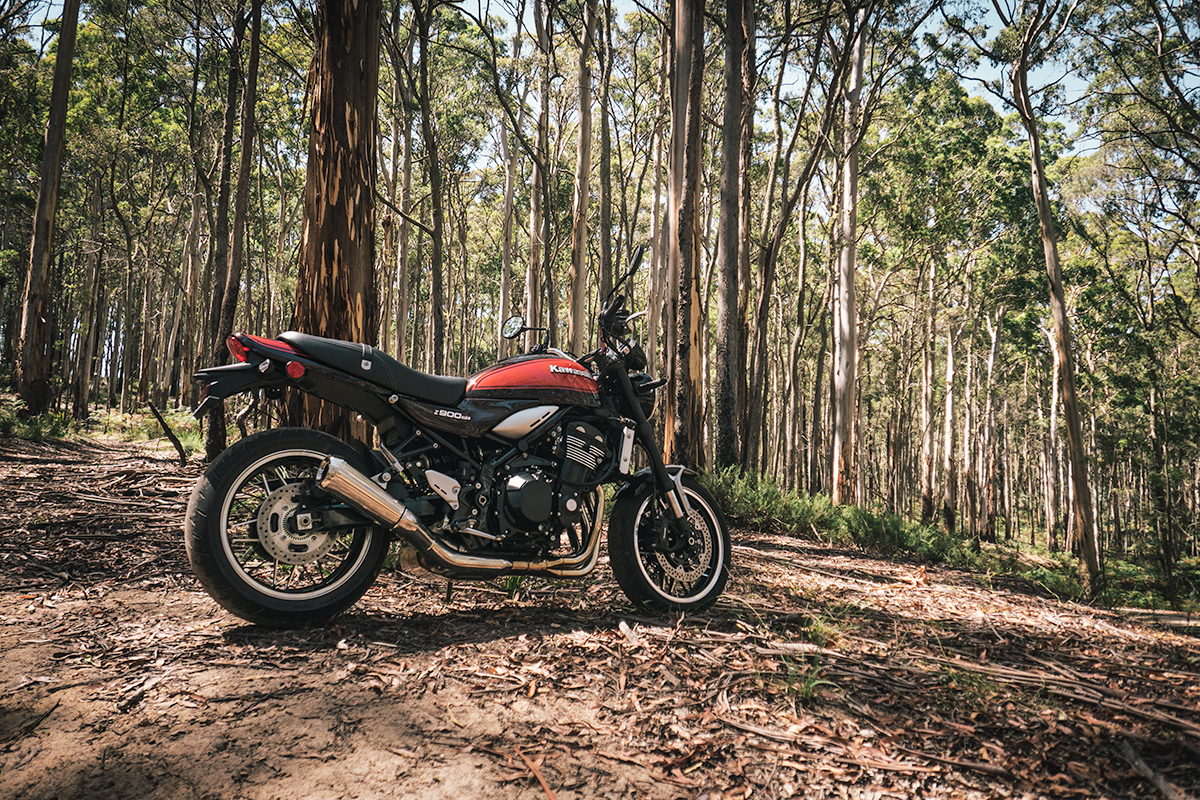 When creating the Z900RS Kawasaki started with their latest incarnation of the 'Supernaked' Z900. Thankfully creating the new bike wasn't simply a matter of swapping a few body parts and gluing a couple of extra letters onto the tank badges. The Z900RS features a long list of significant changes including a redesigned frame, traction control, forks, wheels, brakes, exhaust and the list goes on. What this means is despite the Z900 starting point the Z900RS is unique. Sure there are still plenty of similarities that can be drawn but at the end of the day, the Z900RS is worthy of being called a new model.
During my week with the Z900RS, I added about 600kms to the odometer. Not much if compared to your average tourers weekend jaunt, but enough for me to go through a few tanks of juice and ride the bike in several different scenarios. The bulk of these kilometres were done in and around Melbourne where I live. Melbourne has a population fast approaching 5 million so traffic is on par with most large western cities with an extensive tram network thrown in to spice things up.  While the thought of riding an almost 1000cc motorcycle through peak hour traffic every day may not sound like everyone's cup of tea the Z900RS handled it well. This was due to several factors. The first being the riding position. At a touch under 6 feet, I found the bike to be the perfect height for my frame. The upright riding position was comfortable and gave me excellent visibility for confident lane splitting. The seat was also surprisingly comfortable despite how dense it first felt. The bike also feels very well-balanced. Tight, slow turns were a cinch and staying balanced as I crawled through slow traffic was equally effortless. The wide rear wheel handled slippery tram tracks with ease and although it feels wide I didn't have any problems squeezing through traffic.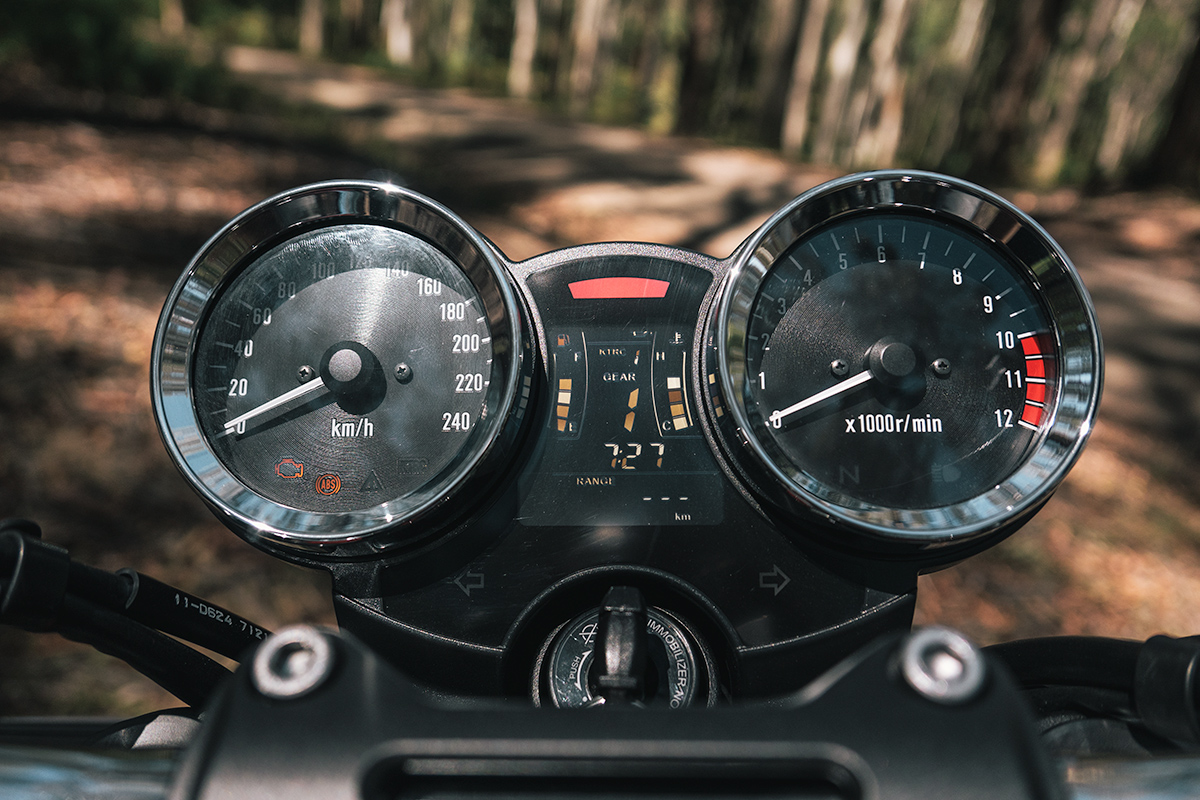 One gripe I did have however is one that you'll also find in many of the other online reviews which is that the throttle is a little eager. This meant my first few kilometres on the Z900RS in traffic didn't go as smoothly as I'd have liked, literally. I would assume this could be easily fixed with a remap, but the more I rode the bike the less it became an issue. Thanks to the changes Kawasaki made within the Z900's engine, power delivery is well suited to city riding. If I was to compare it to its closest competitor, the Yamaha XSR900 I'd say it's a smoother ride but this doesn't mean there's less power. When you need the bike to hustle, that 948cc engine will rocket you out of harm's way with a swift twist of the wrist.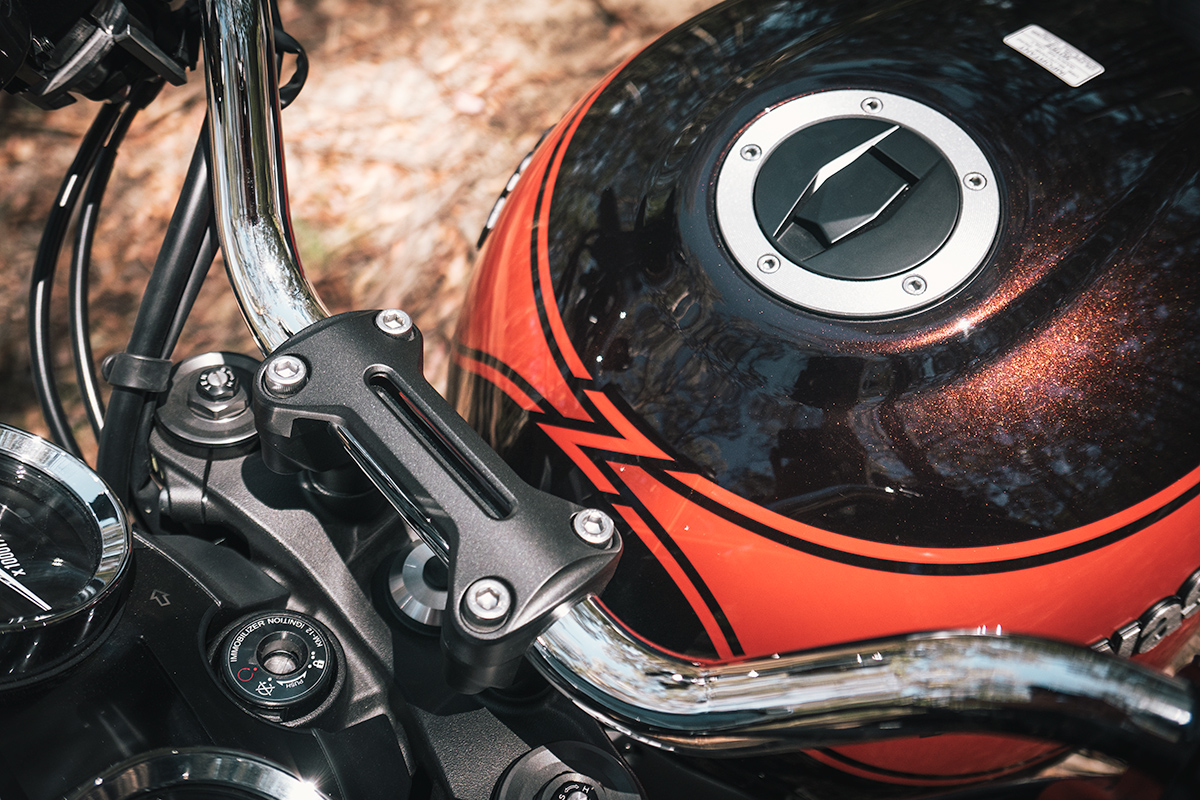 I also had the opportunity to ride the bike about an hour and a half out of Melbourne to enjoy some less congested, higher-speed roads. This is, of course, the best time to really test a bike's power. My quick launch test had the front end off the ground, despite the traction control, and second gear took me well into triple digits (kph) and license-losing territory. On the analog speedo, you'll find a claimed 240kmh top speed and although I wasn't game to test it myself I have no doubt it could reach that goal. When I pushed the bike through twisty stretches I never felt as though I was having to work hard. That big 180 rear wheel didn't run out of grip and the bike's twin anchors up front provided more than enough stopping power. As with any naked bike, long freeway hauls are tiring due to the lack of wind protection.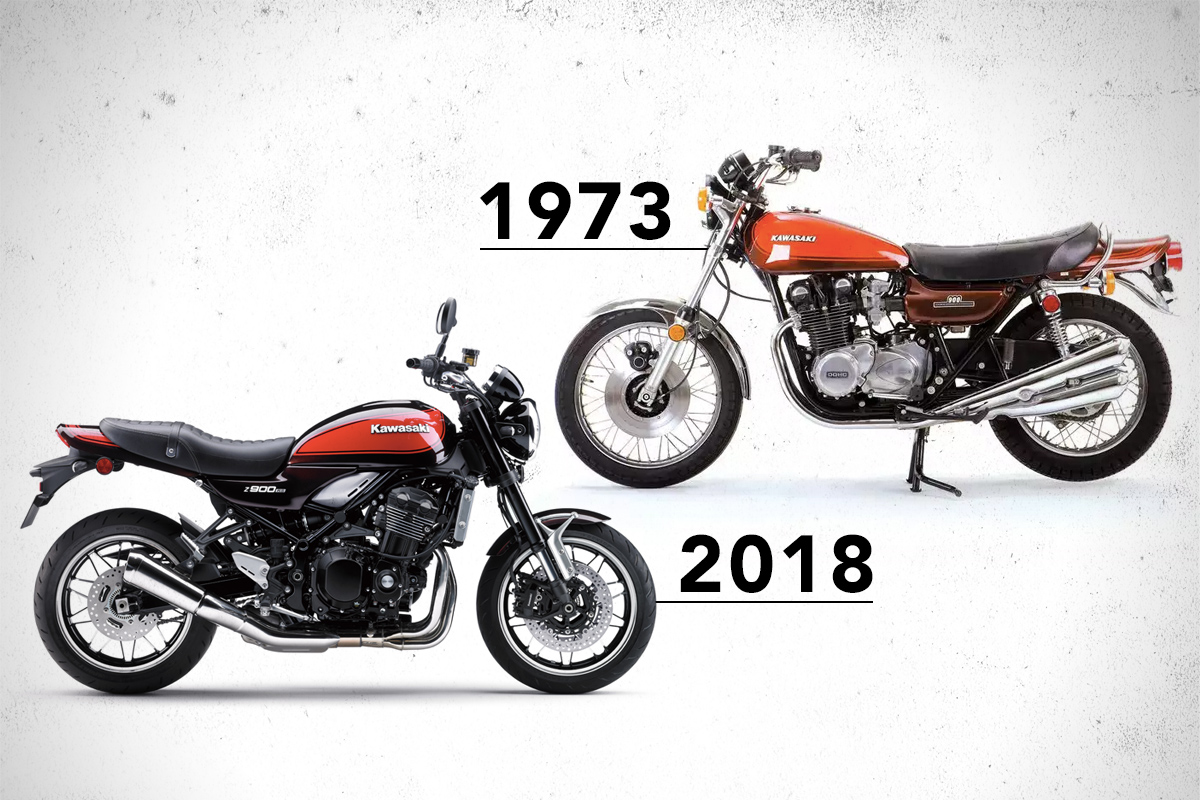 So how well does the Z900RS capture the spirit of the Z1? Visually it is a decent tribute to the seventies Z1 from most angles. Personally, I think the side profile is it's most appealing. From this angle, Kawasaki did a great job of mimicking the old bike. While the teardrop fuel tank is a little more bulbous and the tail shorter the resemblance is undeniable. The shapely side covers, an almost identical looking instrument cluster and that burnt orange and metal flake brown paint scheme seal the deal. As I said from most angles the bike looks great, unfortunately, there's one I'm not too fond of, which is from above. The fuel tank may look svelte from the side, but from above it's very wide. So wide that it actually gave me a bit of a shock when I first saw it. This has caused some people to write the bike off as ugly, but I don't think that's fair. Yes, it does detract from the overall look, but there are so many good things going on with the Z900RS that I was happy to overlook that gripe.
The other complaint that I've seen people posting online is about the bike's exhaust. I must agree that a 4-into-4 system would look incredible and would be much closer to the original Z1 design, but the short, stout single muffler actually suits the RS rather well. The headers are a work of art,  cleverly designed to not discolor from heat, and the unsightly emissions compliant collector is very well hidden. If you really have your heart set on 4 mufflers never fear aftermarket companies (Like Germany's HATTECH ) are already producing them, but they don't come cheap.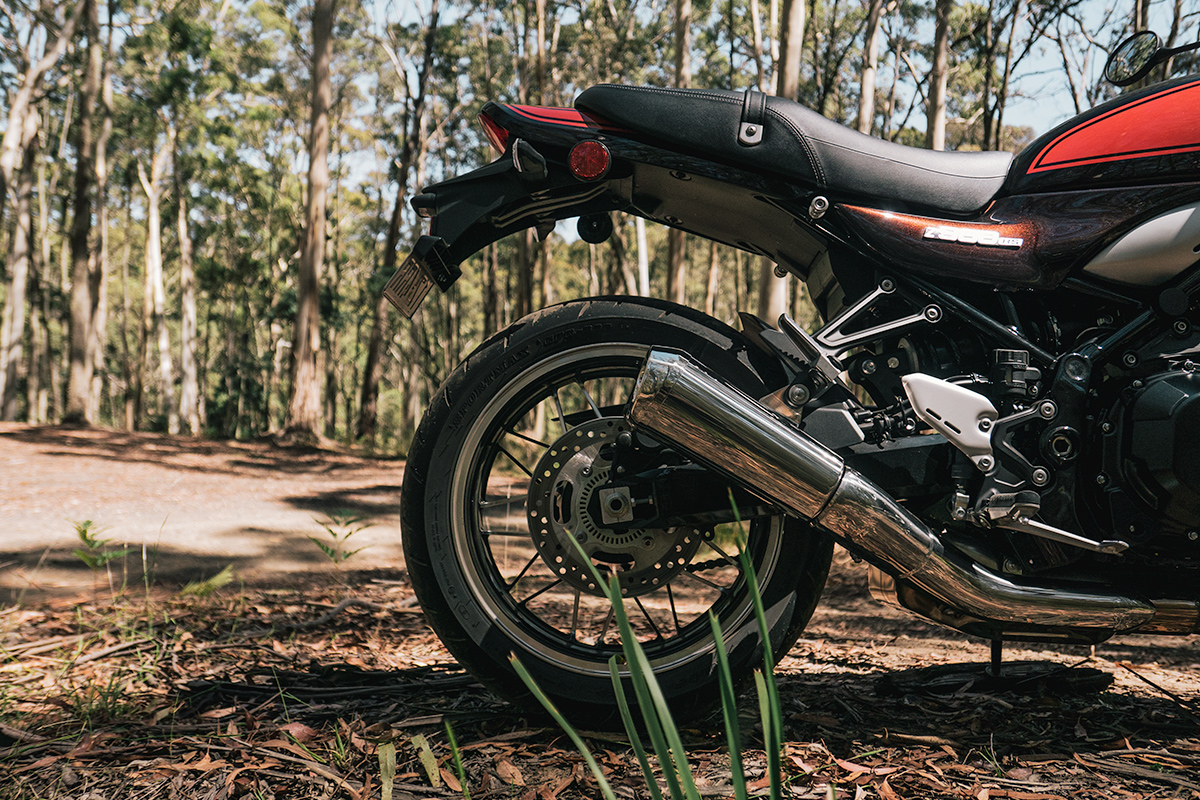 Personally, I would have also liked to see the retro aspects of the design pushed a bit further. While it's unlikely anyone is going to mistake the Z900RS for a classic, extra touches like retro inspired indicators as opposed to the angular LEDs and avoiding the use of the matte silver finish we see on so many Modern Classics would really work wonders. Unfortunately, the Z900 template didn't allow for twin shocks and wire wheels would be nice, but what they went with looks just as good.
During my time with the Z900RS, it was the smaller design details that really impressed me. Just like everyone else is saying the analog gauges look great, however, it's what happens between them that stood out to me. On other bikes like the Yamaha Bolt and XSR900 the liquid crystal, digital displays use black text on a light background which can be difficult to see in direct sunlight. Kawasaki has wisely inverted this on their display which looks infinitely better. If you cast your eye over the frame you'll see that the welds are neat and that they've plugged unsightly holes and bolts with plastic caps. The paint is incredible and I'd say it's the best I've seen on a factory bike. The polished fins on the engine and wheels finesse things even further and although it's impossible to completely ignore its existence the radiator is much less of an eyesore than on Yamaha's XSR.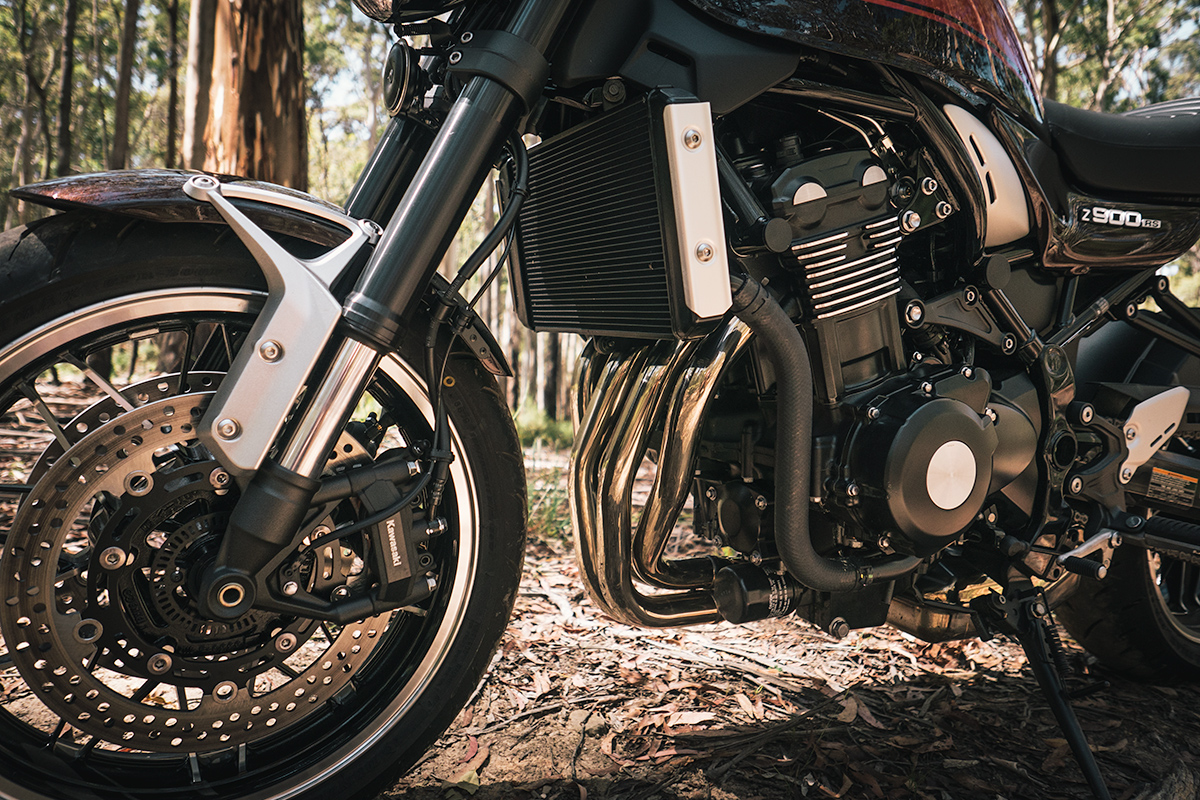 One interesting fact from Kawasaki regarding the bike's development was that it was the first time they've paid special attention to how an exhaust sounded. This is something Triumph did when they developed the latest Bonneville range and it has paid off. The Z burbles at idle but give it a prod and it'll snarl back at you. Sure an inline four doesn't have the same ring to it as the twins I love so much, but when the pipe livens up it howls like a rabid dog. This is, after all, a modern sports bike in retro attire. It may have been slightly sedated to suit its intended purpose but the Z900RS performs as impressively as it should for a homage to the mighty Z1.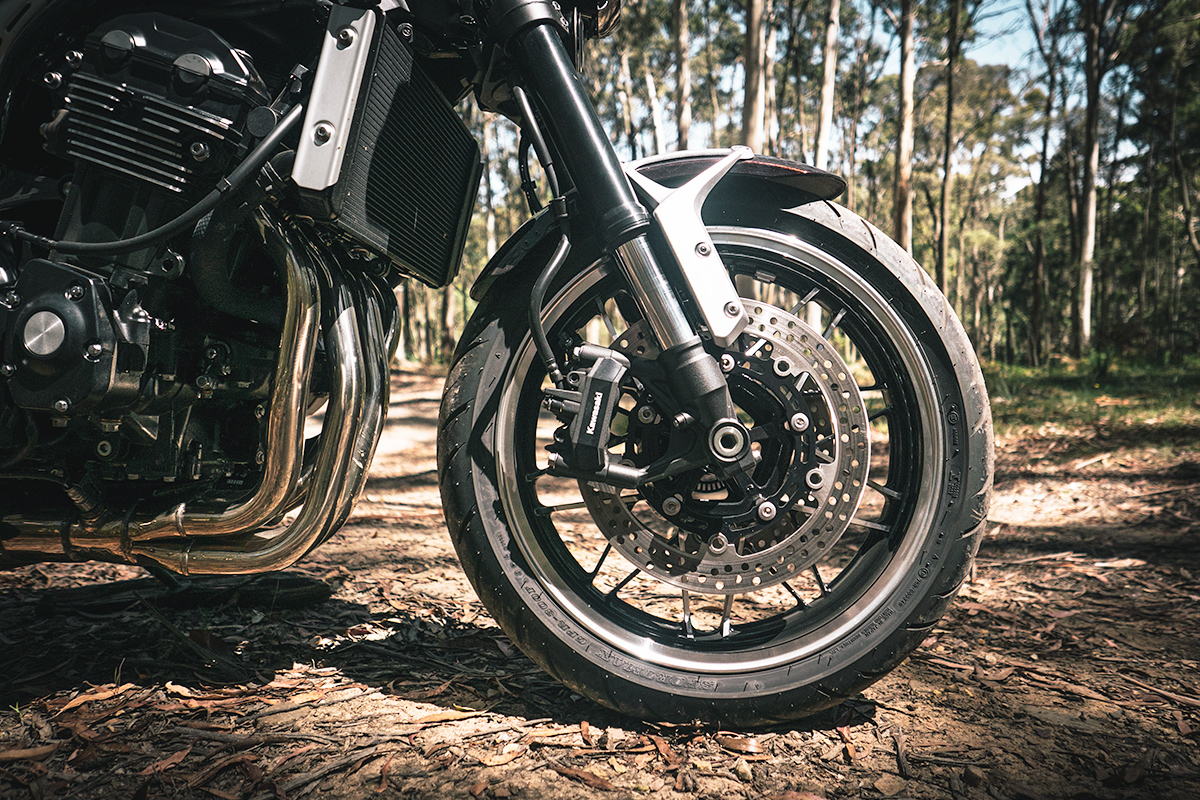 When the day came to hand the Z900RS back to Kawasaki I was disappointed that our time together was over. This was after all one of the new releases for 2018 that I was most excited about and for the most part, it didn't disappoint. One thing it has left me wondering though is what's next? Now that Kawasaki has created a new category in their line up, the RS aka Retro Sports, does this mean there could be more homage bikes on the horizon? A modern H1 perhaps? I certainly hope so.