Brushed alloy is the new chrome. There are zero performance benefits from its use, but boy does it look good. The minuscule highs and lows in the metal's surface catch the light giving it depth and change its appearance from different angles. You'll find ample use of it on modern motorcycles like the BMW R9T, Kawasaki Z900RS and the Honda CB1000R Neo Sports Cafe. And now, thanks to Icon 1000, you can wear that same finish on your head in the form of the Icon Airflite Quicksilver helmet.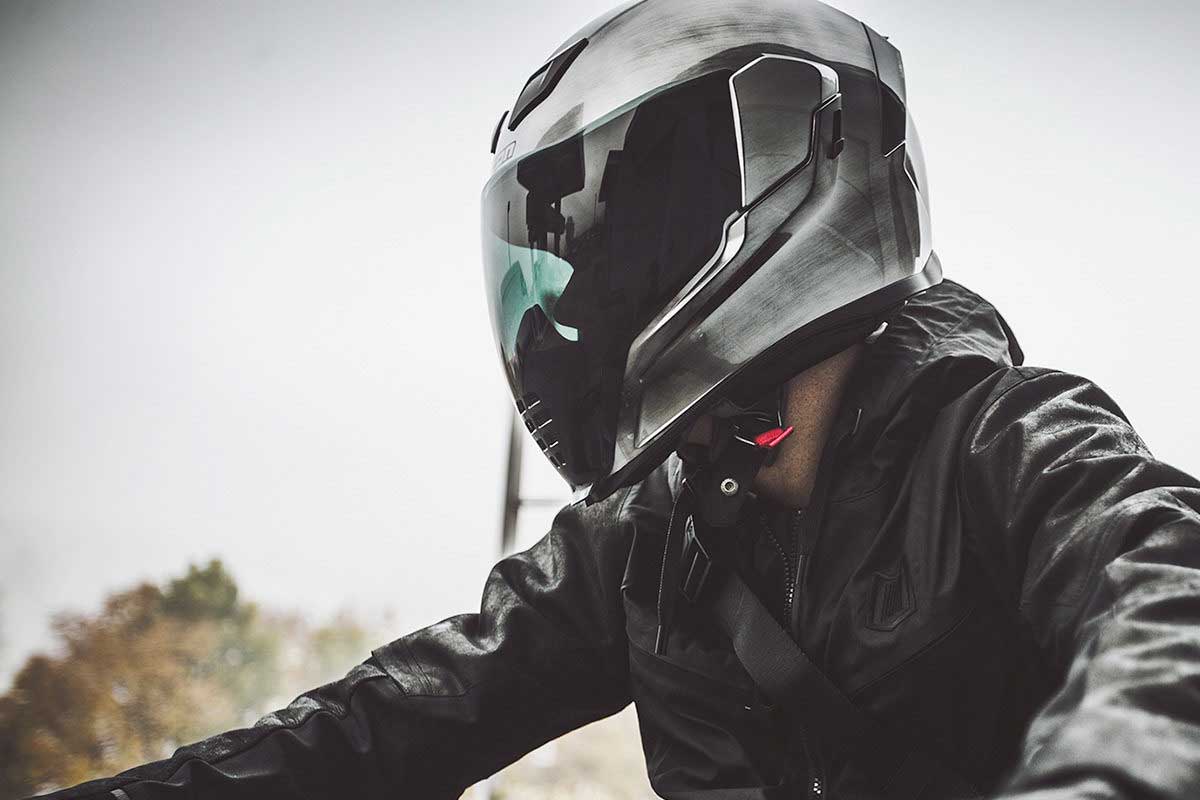 Part of the Icon 1000 neo-retro Airflite series of motorcycle helmets, the Quicksilver gets a special finishing treatment that warrants attention. Silver paint applied to the shell is carefully sanded away by hand, giving each helmet a bespoke finish (as in no two helmets are the same). It's an antiqued effect that manages to feel very modern at the same time.
The Airflite helmet comes standard with 2 visors. An internal tinted ICON Dropshield and an external fog-free shield. The internal shield can be accessed using a simple thumb tab and retracts into the shell. The external visor is interchangeable and features a unique design that covers part of the helmets chin bar. The design reminds us of Hannibal Lecter's mouthguard complete with ventilation openings improve airflow. A clear shield option is included in the purchase price, but we think the optional smoke-tinted shield gives the Quicksilver helmet a cool, ominous look.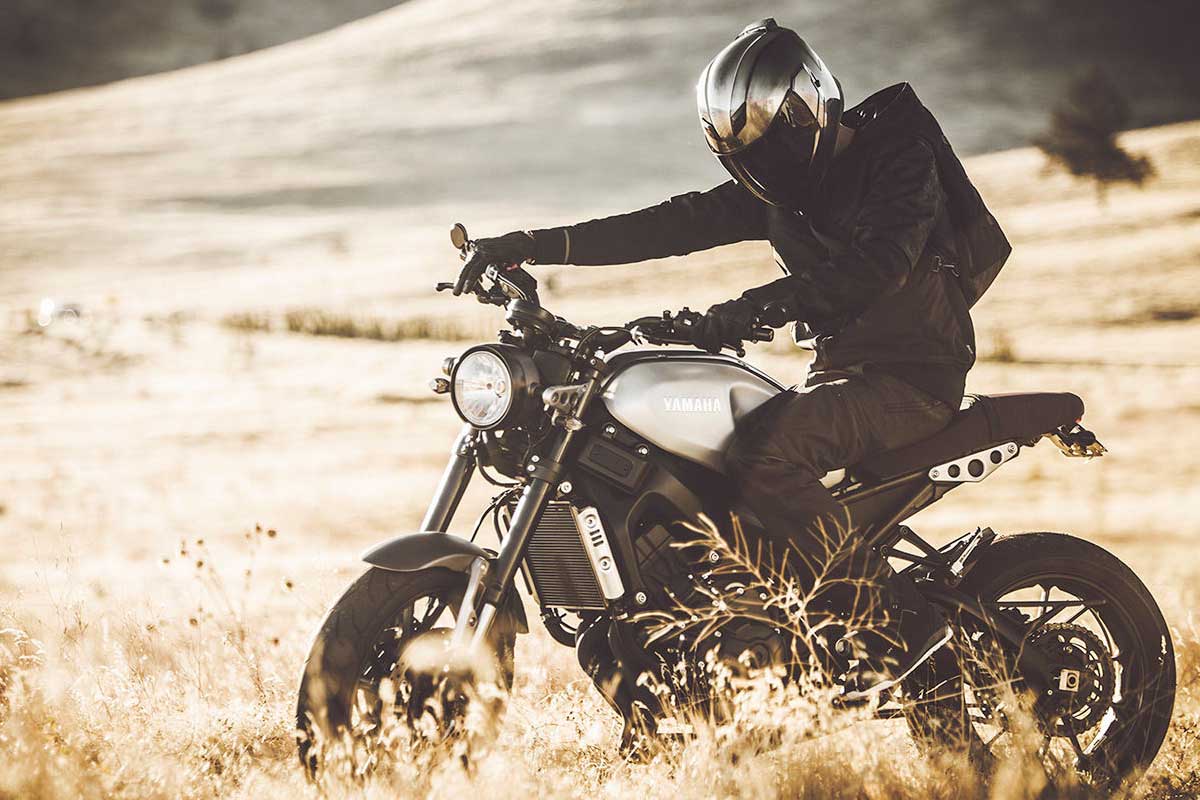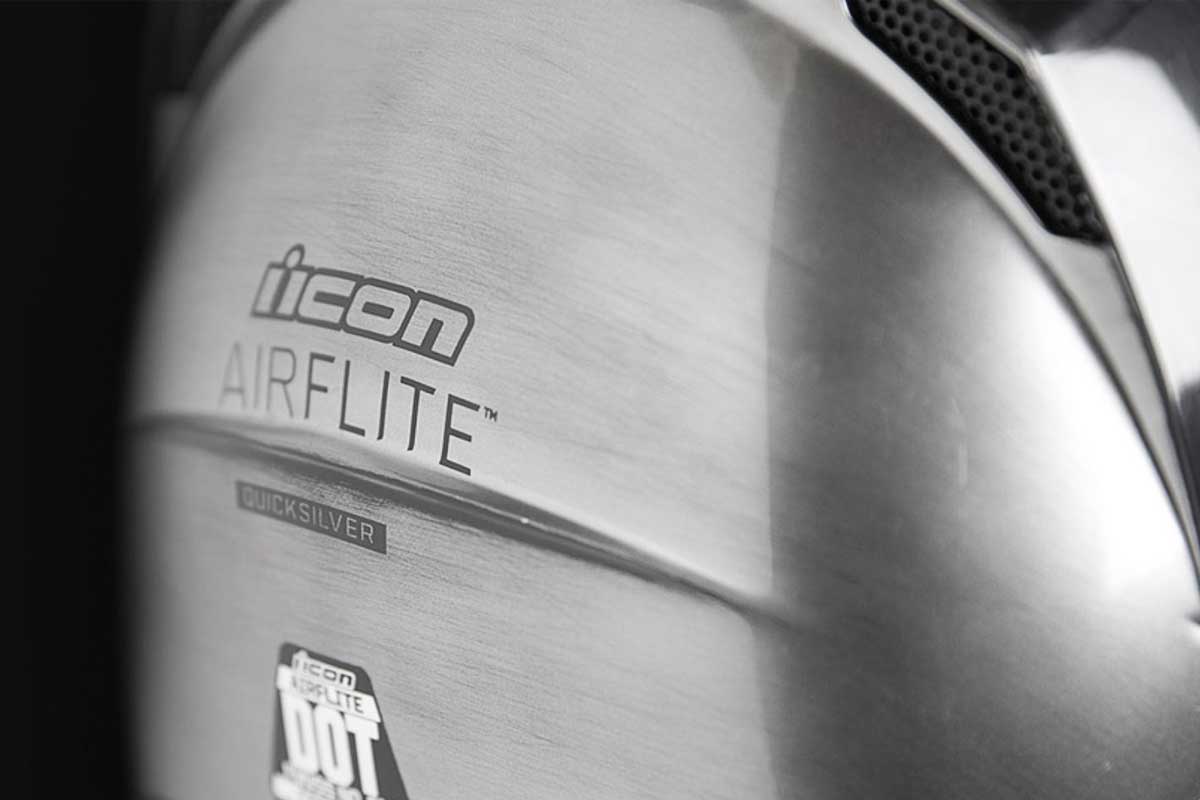 Safety-wise, the Quicksilver has you — and your head — covered with DOT, ECE, and PSC certifications. The injection-moulded, polycarbonate shell is fitted with energy-absorbing EPS foam and lined with a sweat-wicking comfort liner for a snug and secure fit.
Airflow on the Airflite Quicksilver helmet is maximized through an oversized intake on the chin bar which channels air between the liner and the EPS foam, then out the vents around back. You'll stay cool — and look cool — as you fly down the road, smooth as quicksilver.