Riding gear brand Icon are, without a doubt, experts at what they do. Their motorcycle apparel has proven its ability to protect riders for years. It's also some of the slickest, most uniquely styled gear on the market. Icon's roots are in sports bike, stunting and hooligan styled gear, but the Icon 1000 range adds an urban streetwear edge that blurs the line between on and off the bike fashion. The Icon 1000 Brigand boots sum this sentiment up perfectly by applying motorcycle safety smarts to a classic hi-top boot chassis.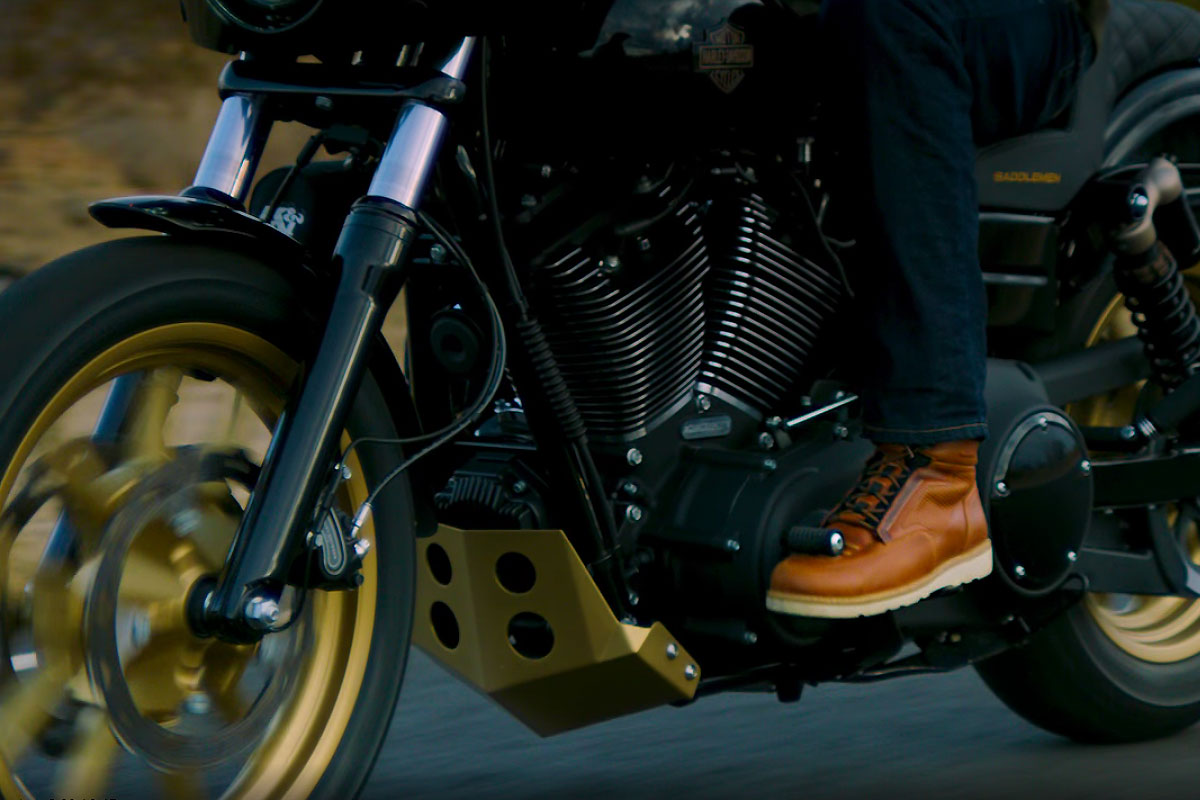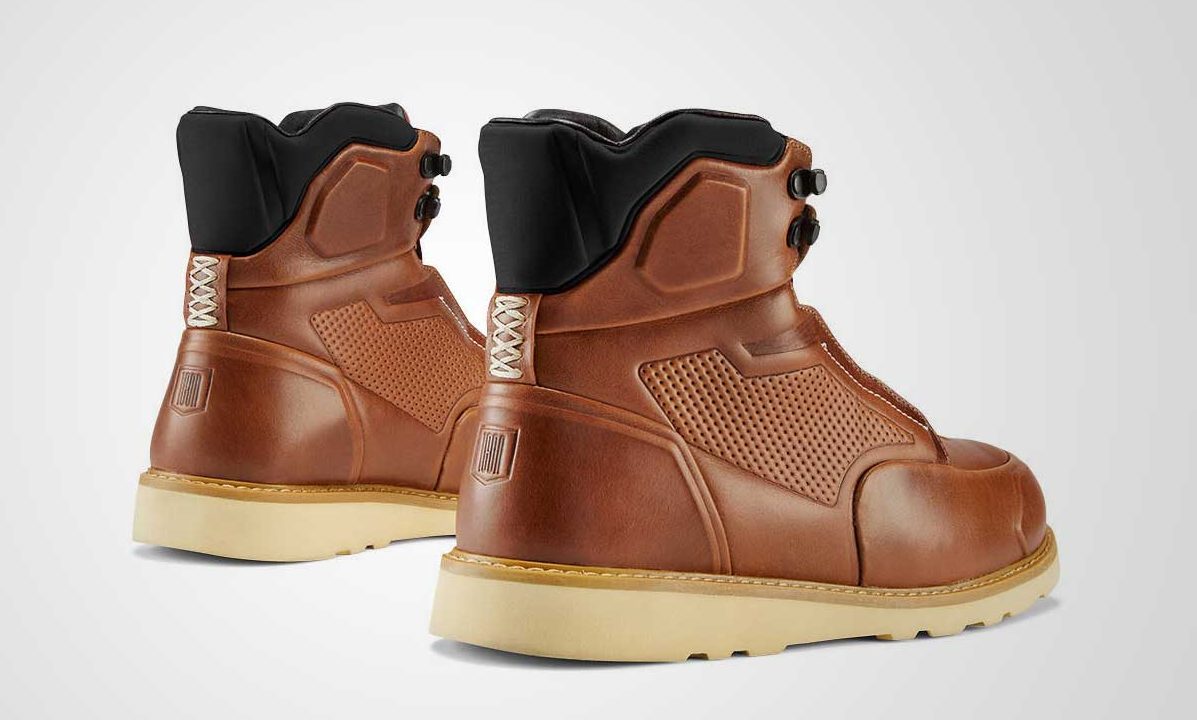 The Icon 1000 Brigand Boots feature a full-grain leather upper construction. The 2 available colourways offer either a buffed tan leather finish or a less showy suede look black leather. Fitting the Brigand boot is made easy via a hidden ghillie lacing system which is designed to prevent loose ends from roaming free. Better suited to the warmer months the Brigand design includes perforations on both sides of each foot and an internal neoprene ankle collar for improved ventilation.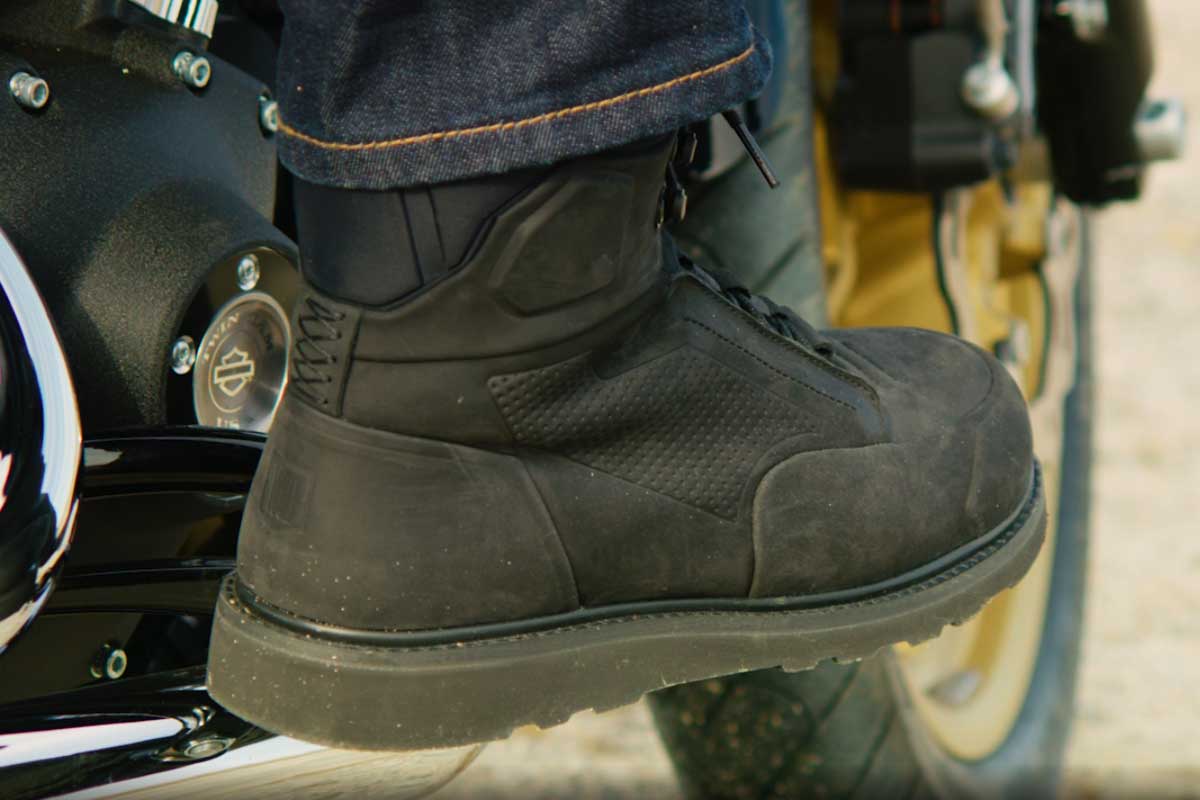 Rather than the full leather shift pads found on many other urban riding boots Icon have used padded ribs across the toe of each boot. These add a slick visual detail and help to disguise the Brigand Boots from being recognised as dedicated motorcycle apparel. As for safety, it too has been applied stealthily. Protecting each side of the ankle are low profile D30 impact plates that flex for a comfortable fit. Impacts from below have then been addressed by building a steel shank into the boots slip-resistant sole that doesn't sacrifice all-day walking comfort.
Like everything in the Icon 1000 range, they've packed a huge amount of value into these well-priced boots. The all-leather Icon 1000 Brigand Boots retail for $175 USD.