For us, it's often the small details that make a custom motorcycle special. Intricate details demonstrate a workshops commitment to their craft and can take a build from being good to truly great. One workshop whose attention to detail verges on OCD levels of intricacy is Indonesia's Thrive Motorcycles. Their latest heavily detailed delight is this custom 1980 Honda CB650. Featuring a long list of bespoke parts all built inhouse at Thrive HQ in Jakarta, their CB has very little in common with the UJM it once was.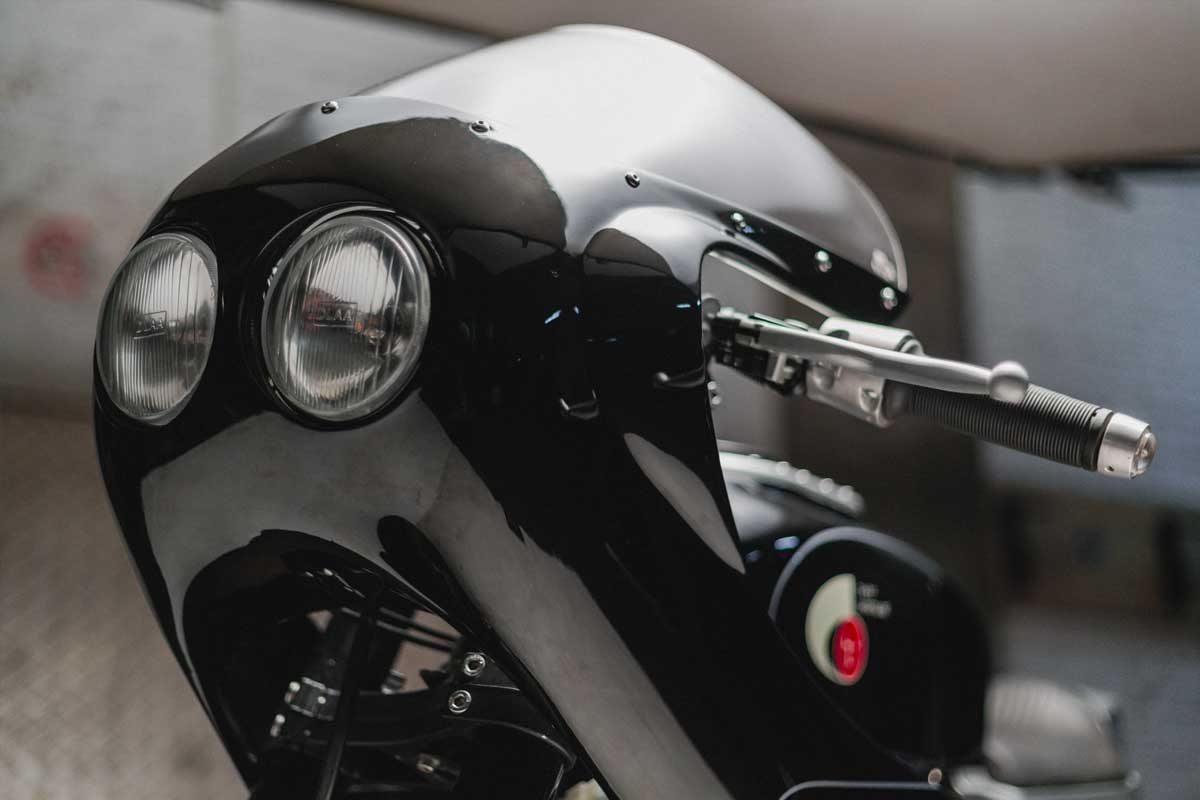 "Erick, had owned the CB650 for a while and it had been collecting dust in a corner of his home," says Thrive team member Putra Agung. "A mutual friend sent him our way so we could turn his bike into something worth riding instead of rusting away." During his visit to Thrive HQ Eric shared his vision for the CB. From there Thrive laid out a mood board and composed a concept sketch influenced heavily by vintage Japanese Superbikes. "We started with a '60s style rounded fairing with an aggressive stance in the front and an angular '80s tail section," says Putra. With everyone in agreement on the chosen direction, Thrive began work on the bespoke bodywork.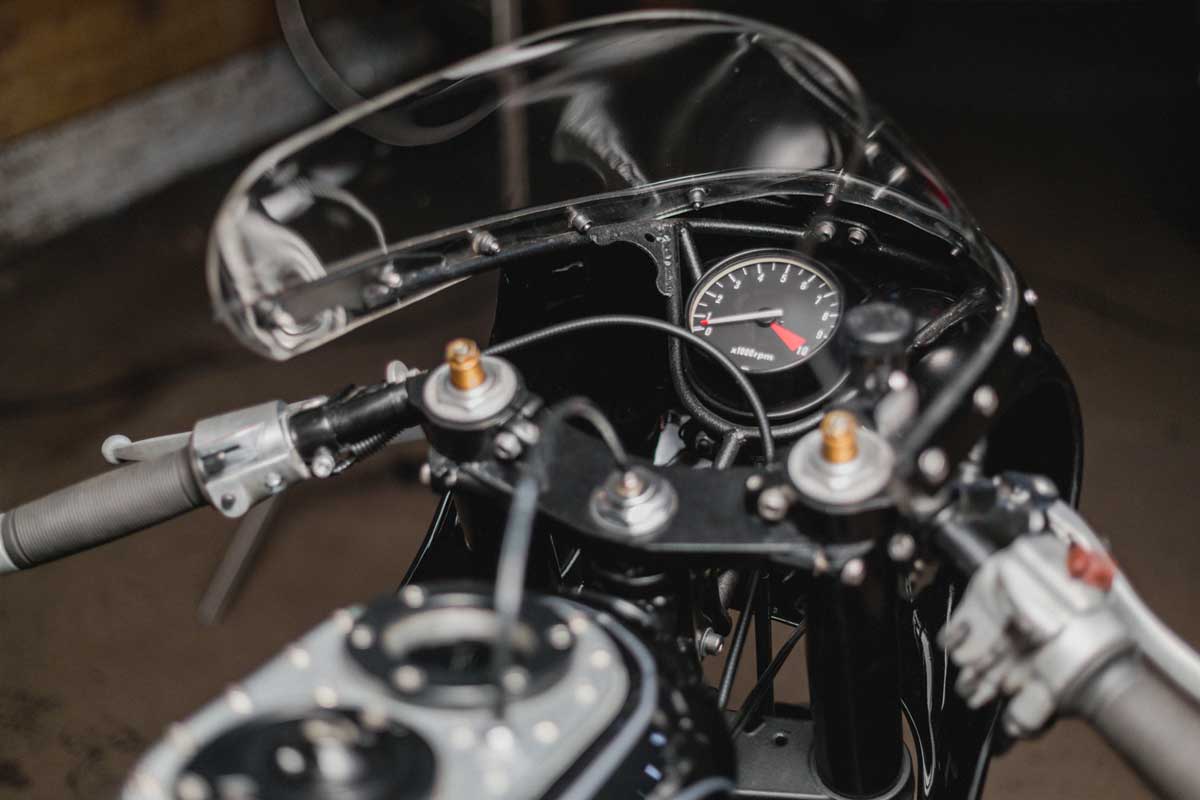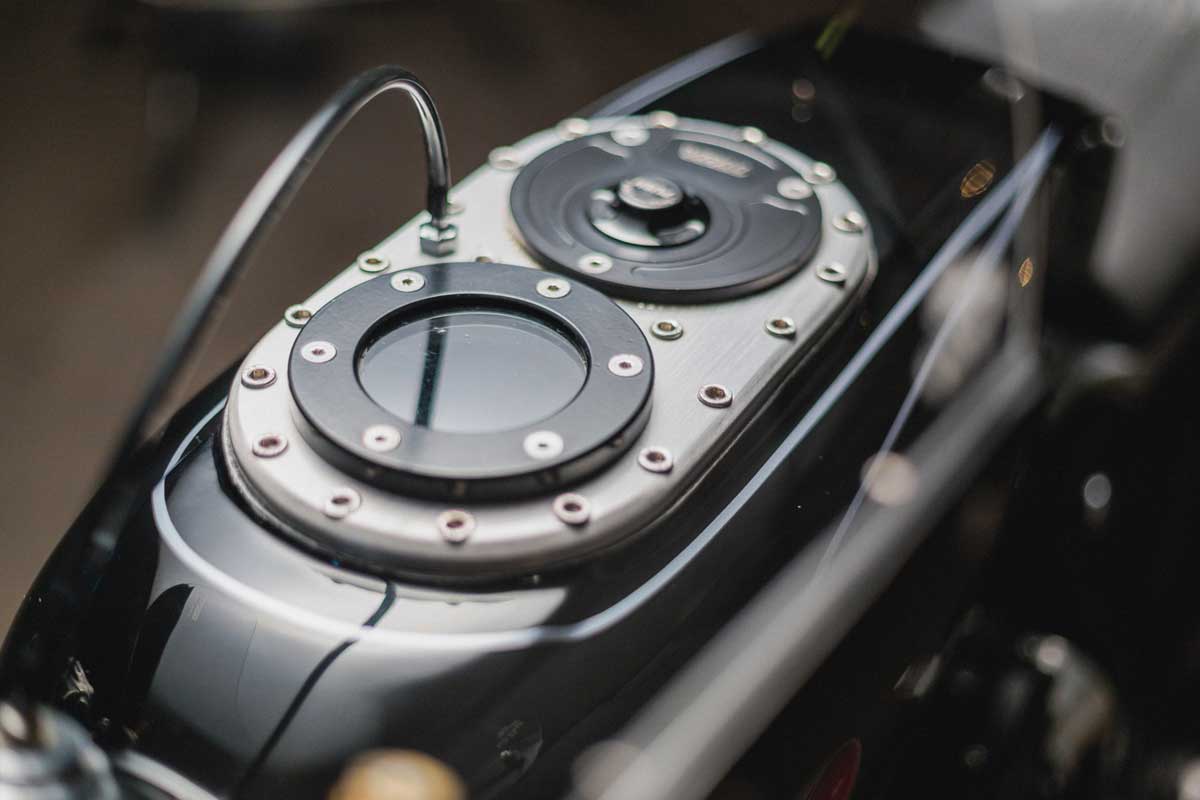 Surprisingly the front fairing is Thrive's first fibreglass endeavour. Not so surprisingly, they nailed it. Thrive then enlisted the help of acrylic shield wizard Geba Parts in Bandung to realise their idea for the windscreen. For the rest of the bodywork, Thrive shaped metal sheets by hand with the tail section being formed from aluminium. The long narrow tank stretches farther back than the factory unit so the custom seat only has room for one. In keeping with their retro race theme, the tank is running an Endurance style filler complete with a large fuel level sight window. Fitting everything to the CB650 chassis required a subframe chop and narrow and plenty of custom brackets and mounting hardware. The fabrication of a modest alloy front fender completed the bodywork tasks.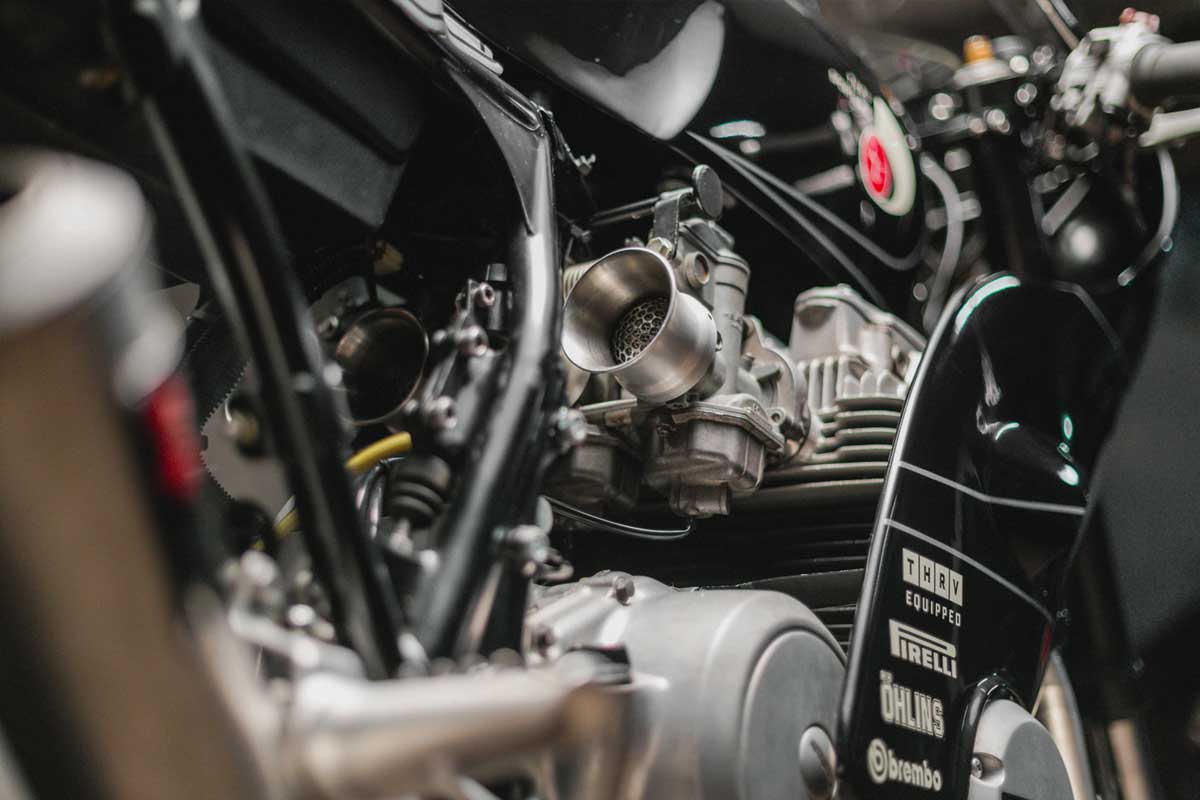 The twin headlamps mounted flush into the race fairing are a defining feature of Thrives design. To complement the front end a pair of round retro brake lights sit stacked in the aluminium tail. As for turn signal duties they're managed by a set of prototype Thrive bar-end item which we'd love to see available in their store. Other one-off Thrive components on this CB650 include a steel battery box slung under the saddle. There's also a set of Thrive Odipus rear sets which set up a racier riding stance and perform their duties via custom pedals and linkages. A side-mounted alloy license plate holder flanks the left side of the rear wheel and there's a pair of Thrive built mufflers to the right.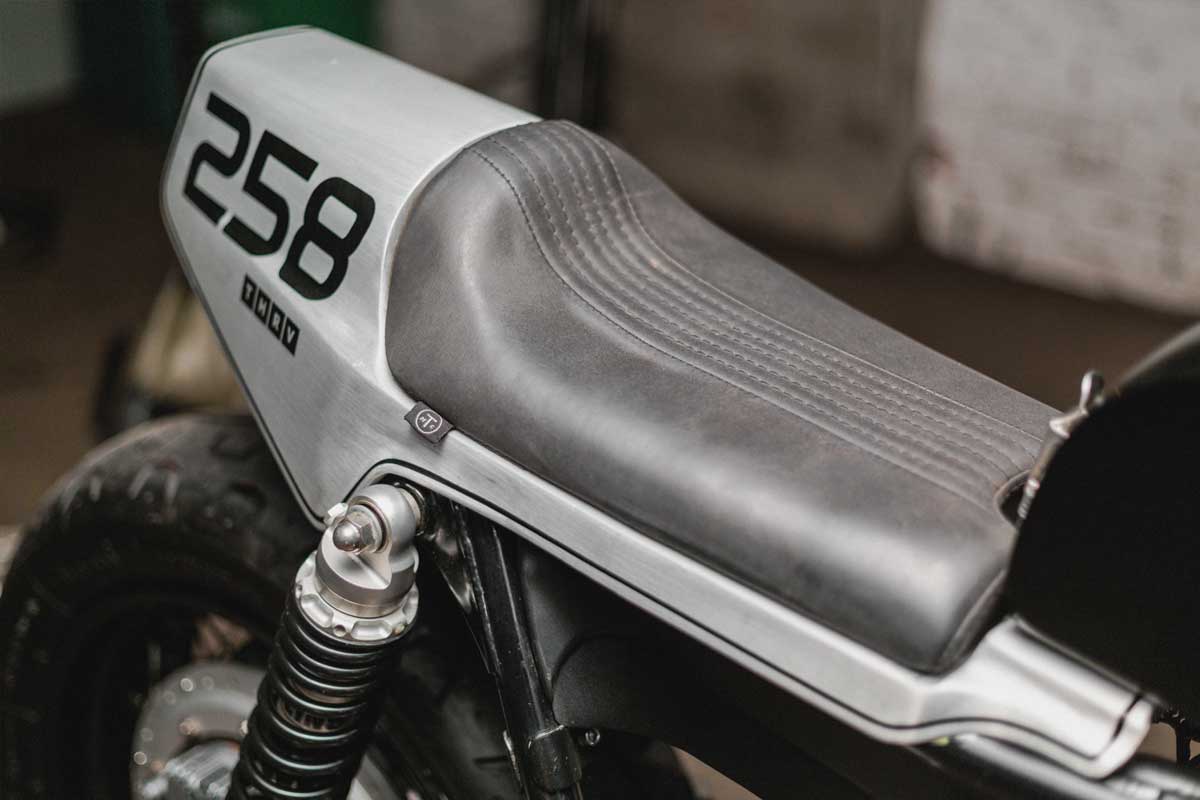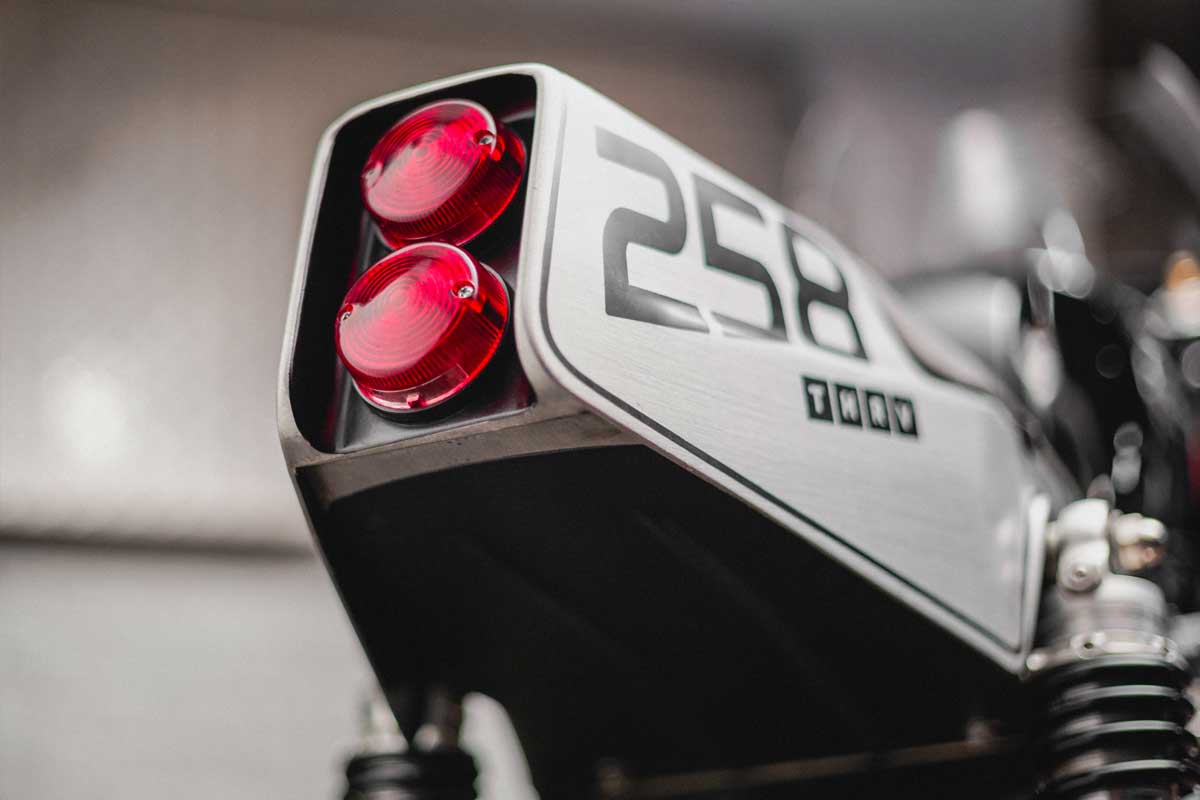 The view from the CB650s saddle is strikingly simple with a single aftermarket Honda gauge dominating the view. Sitting beneath it is a modified top yoke which is clamped to a set of rebuilt Yamaha USD forks. The modern forks significantly upgrade front end performance so to round things out Thrive added Ohlins TR110003 Black Series shocks in the rear. A set of modified clip-on handlebars wearing an aftermarket throttle,  grips and switches complete the cockpit.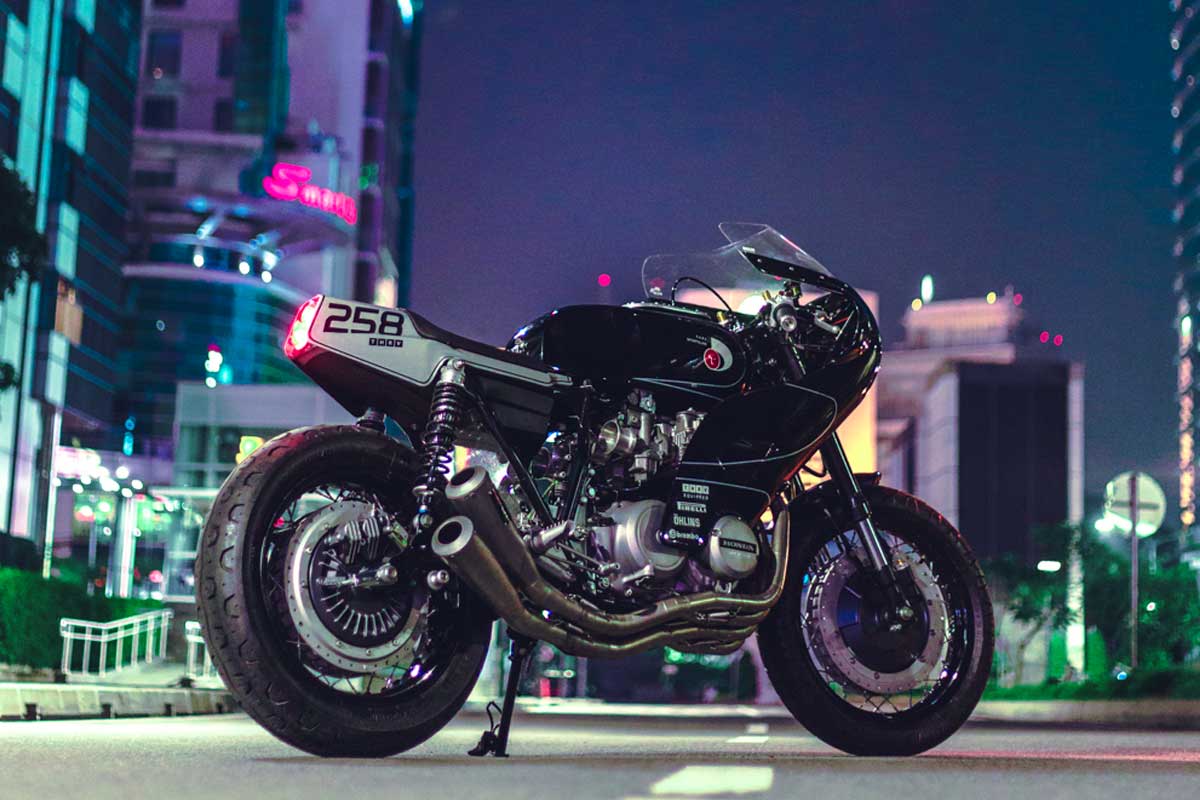 Another eye-catching feature of Thrive's CB650 is the bikes wheel and brake configuration. Thrive dispensed with the Honda's Comstar's in favour of a more classically styled set of 17 inch spoked rims. Pirelli Sportcomp rubber provides plenty of grip in the corners, but it's the brakes that are a standout. The Honda now runs a set of inboard CBX550F brakes sitting in custom made alloy housings. Although Honda only used inboard brakes for a limited time, there's no denying they are some of the best-looking disc brakes ever made.
As for the CB650's S.O.H.C inline-four, Thrive tasked local engine experts Kandang Ayam Garage with the rebuild. Along with a comprehensive service the carbs were configured to run a set of Thrive velocity stacks and a 4-into-2 exhaust system installed.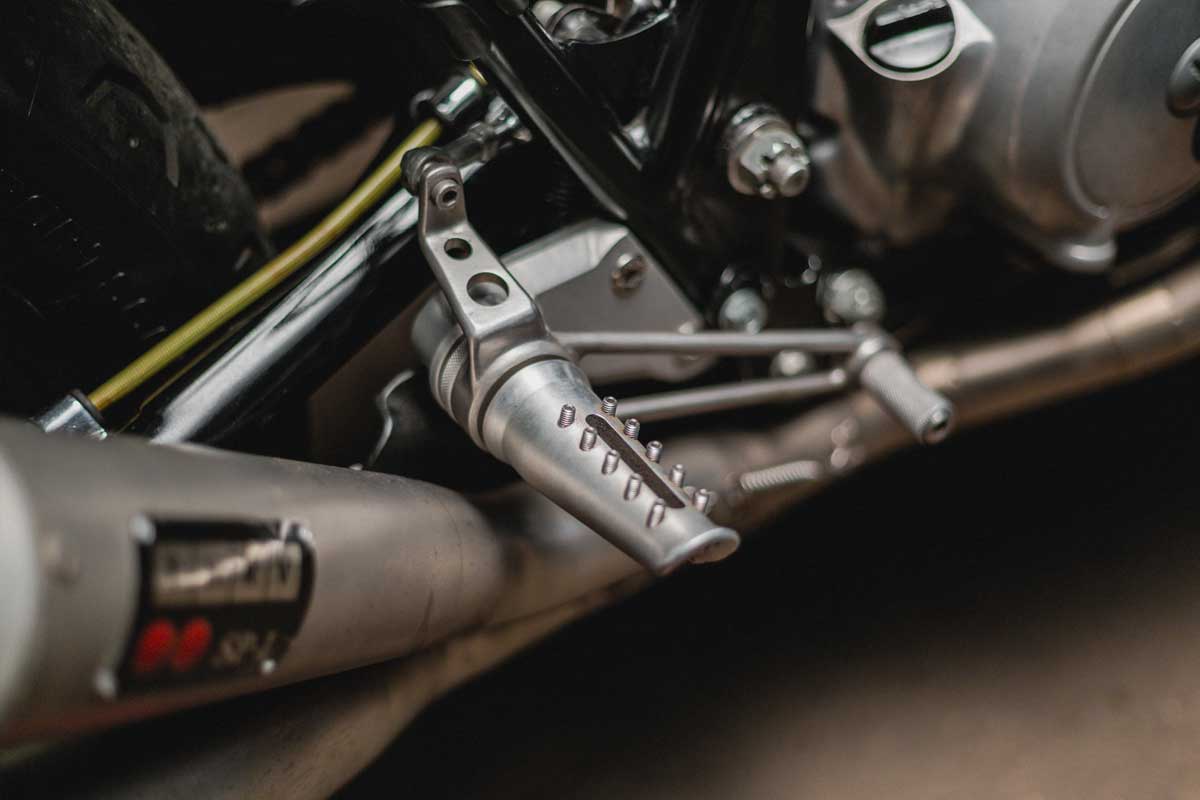 While the engine was being reworked Thrive laid down a timeless gloss black base and finished it with blueish white pinstripes. For a touch of track bike style, they then added sponsor decals and racing numbers to the CB650's bodywork. To showcase their handiwork the alloy tail has been left raw. Many of the bikes other aluminium parts remain raw too for a pragmatic appearance.
As I said it's the small details that take this build to the next level. From the stitched detail down the centre of the worn leather saddle to the shaved fins on the inboard brakes, fasteners on the fuel tank, threaded grip pins on the pegs, and much, much more. And, as you've probably noticed, Thrive doesn't hesitate to stamp their name all over their work. It's easy to see why though. There's a lot on this Honda to be very proud of.