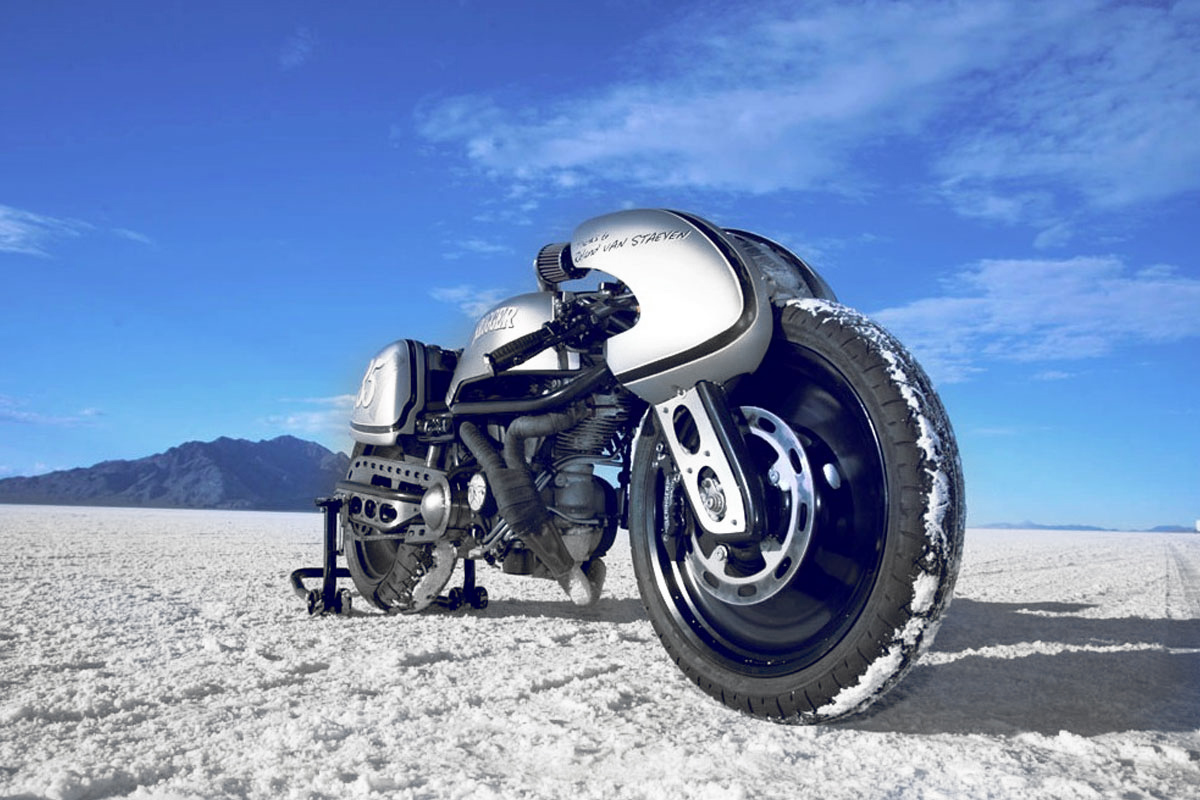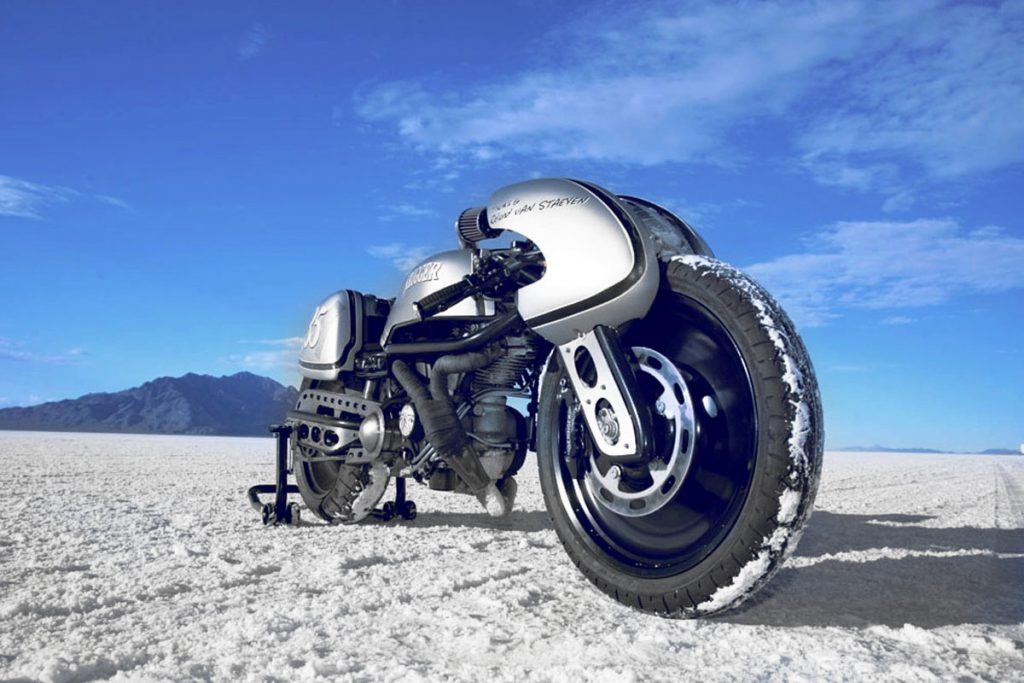 The frame is a double-sling-bridge, with the engine attached under the upper sling. The faux gas tank works as an air scoop for the intake while the 2 parts of the bikes tail section hold the fuel. In the center of the tail, between the tanks are the heat wrapped (for obvious reasons) twin exhausts. The entire exhaust set up is made from stainless steel and was handmade by Fred himself.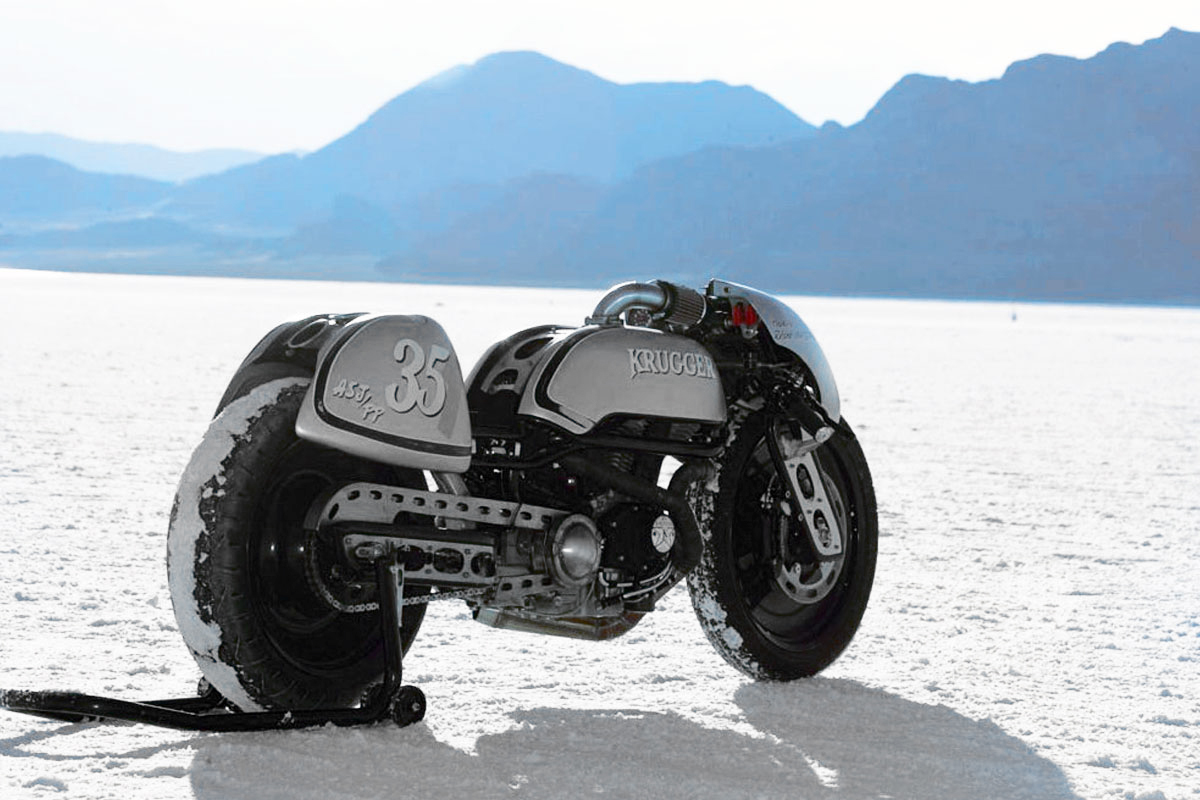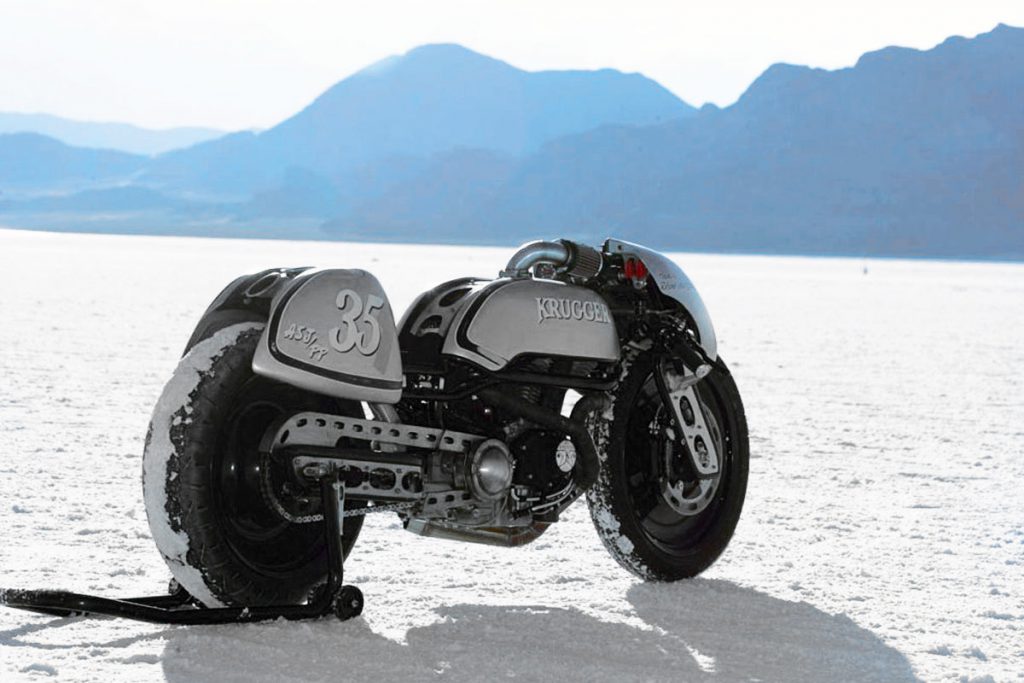 The wheels are from a Harley V-Rod bike and stopping is provided by two 6-pistons on the front and one 6-piston-caliper on the rear. All metalwork Fred did by himself, he bowed all tubes for the frame and the bar. The bike is powered by a Buell Firebolt XB12R v-twin with a 6-speed gearbox which produces around 100HP in standard form, I wasn't able to locate any information about engine mods on the Goodwood.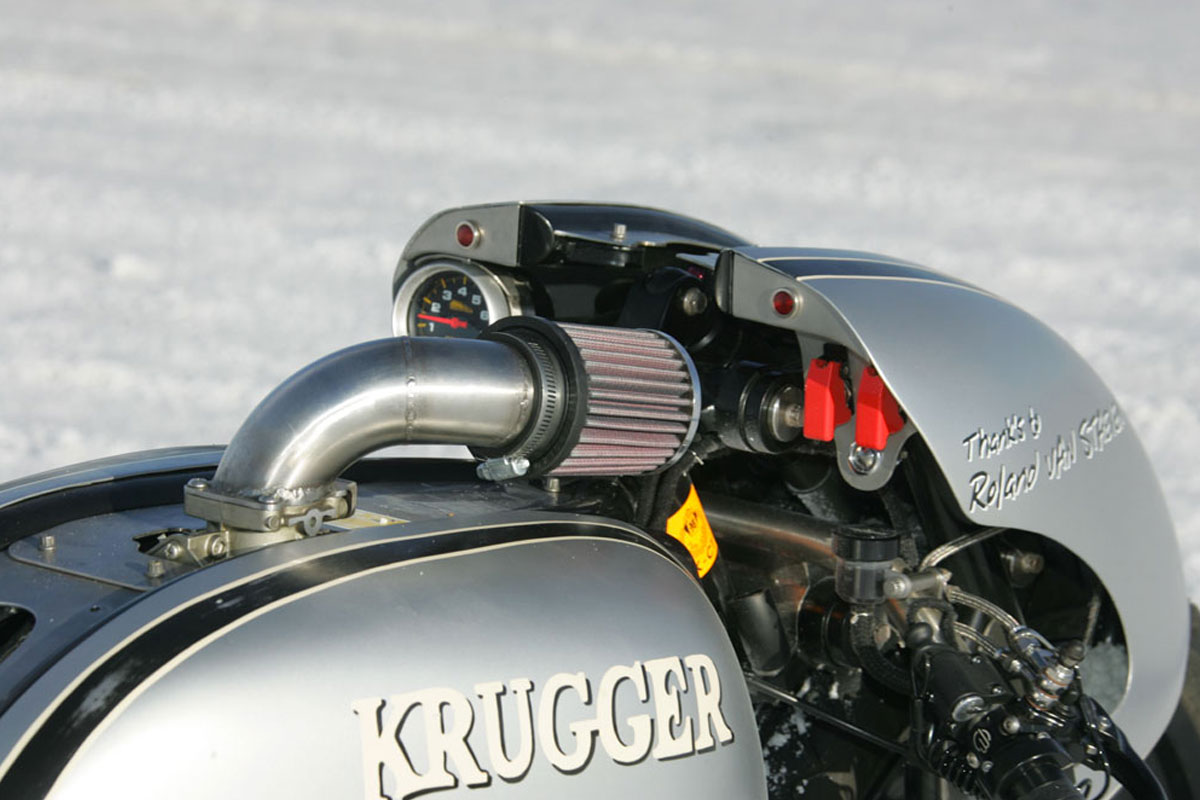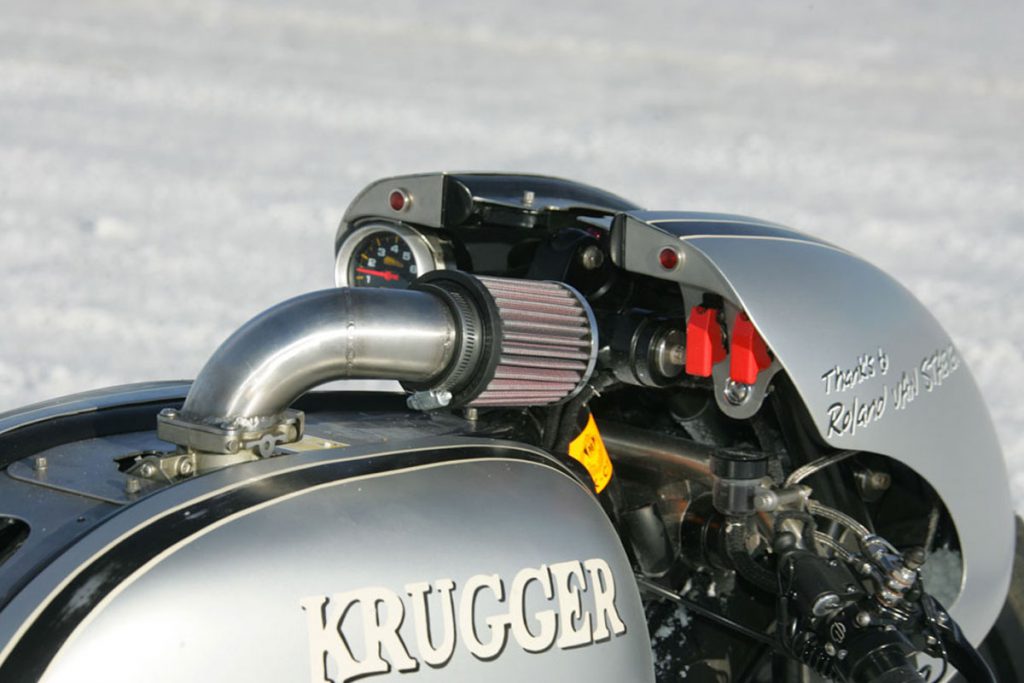 Fred shaped, welded and milled all of the bike's bodywork himself aiming to recreate the look of a 70's Café Racer. He also believes that the vintage look is going to be making a come back, which I wholeheartedly agree with.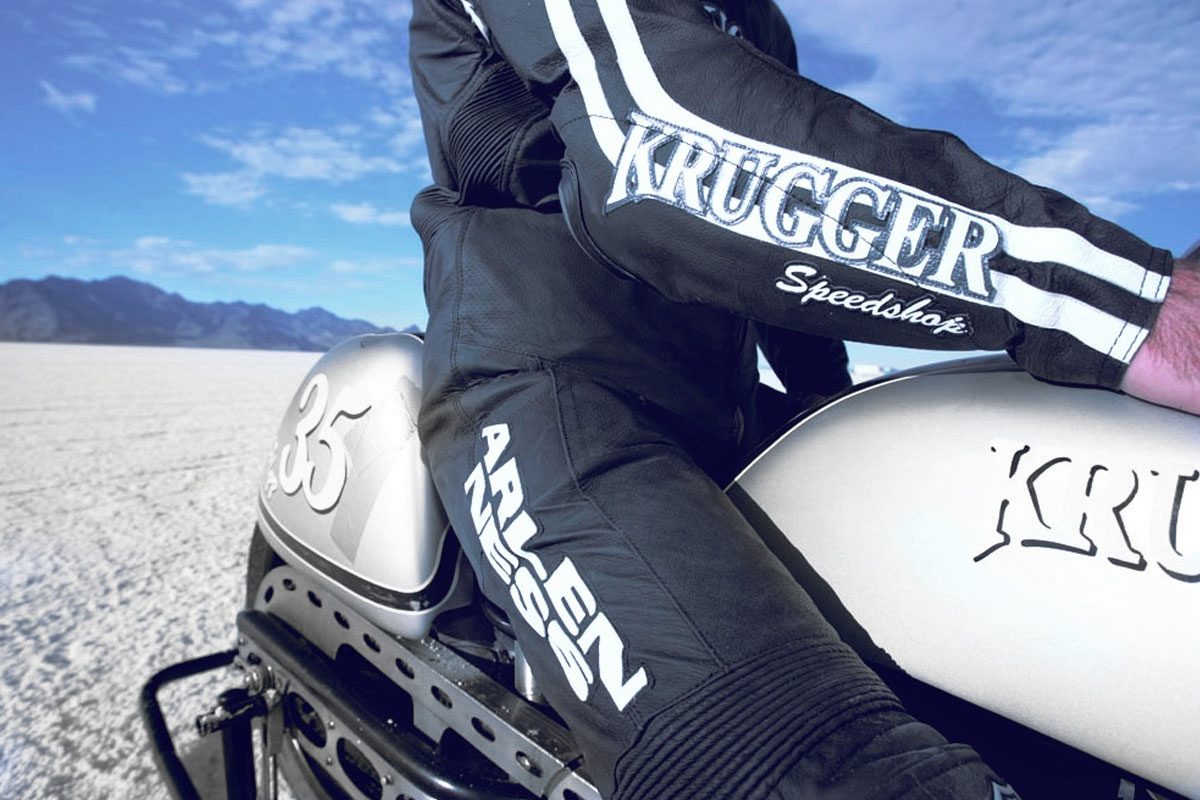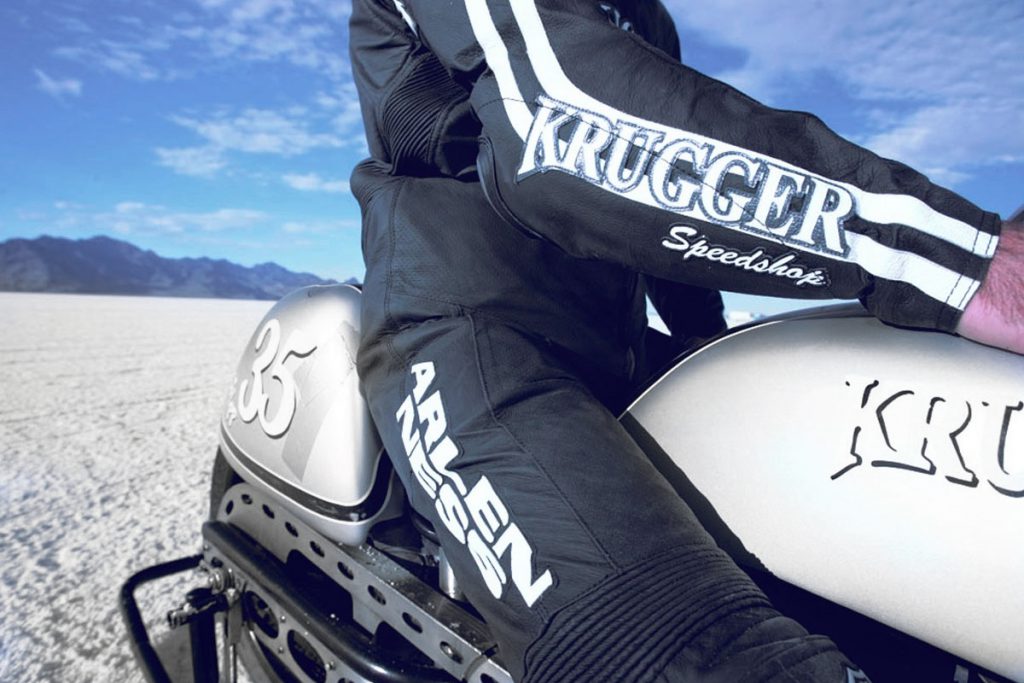 "Krugger motorcycles designs and builds exclusive one-off bikes, old-school or modern style, for privateers and bike professionals". Frederic Bertrand, owner of Kruger and builder of the Goodwood comes from a rally racing background and has a love for Harley's. The companies name was inspired by an early Harley-engineer from Germany named "Krueger".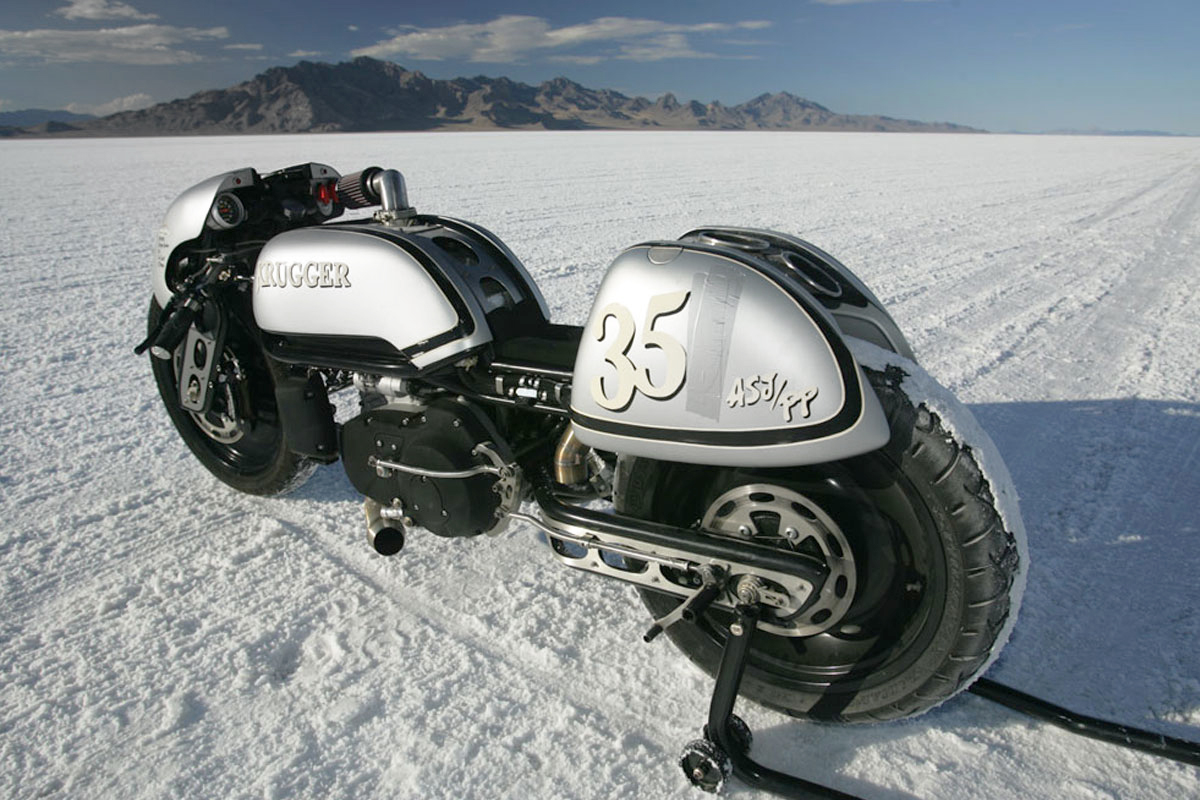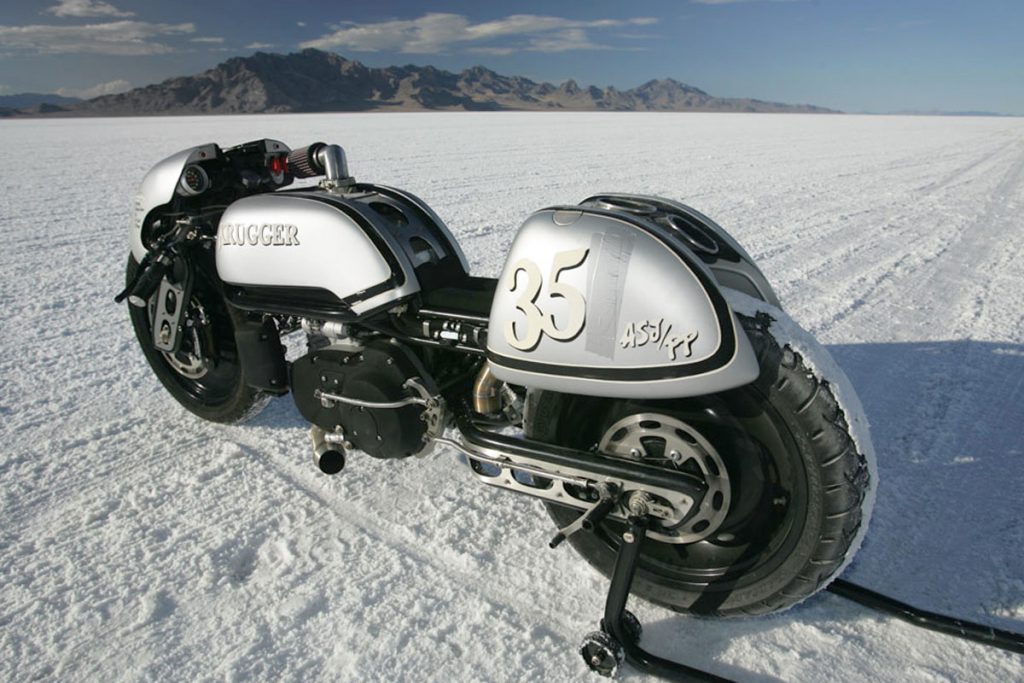 Beautifully shaped steel, old-school styling, and hi-speed performance. Krugger Motorcycles have perfected the recipe for my type of custom motorcycle cocktail. The Krugger Buell XB12R 'Goodwood' was a 6-month project built from scratch by Fred Krugger as a Bonneville salt flats special. The shaped steel bodywork gives the bike 50's or 60's old school styling but when you look closer you will see that it's anything but old school.