Anyone who has been intimate with a Buell Motorcycle built during their H-D era will tell you they aren't without their flaws. Reliability and build quality were questionable in the earlier years and the bikes were powered by ageing v-twins from the Harley catalogue. However, by 2003 things had improved significantly with the release of the XB12S Lighting.
Buell claimed the XB12S was free from the shortcomings of previous models, and owners proved this to be somewhat true. But where the XB12S excelled was in the ride experience it delivered. The bike's tuned 1200cc v-twin packed more than enough punch to keep riders on their toes. Additionally, Buell's mass centralisation design approach had by this point been fine-tuned and XB12S handling was exceptional. Features such as perimeter brakes, fuel in frame and oil in swingarm seemed like quirks at the time, but Eric Buell's logic behind them was sound and his XB12S Lightning was the proof.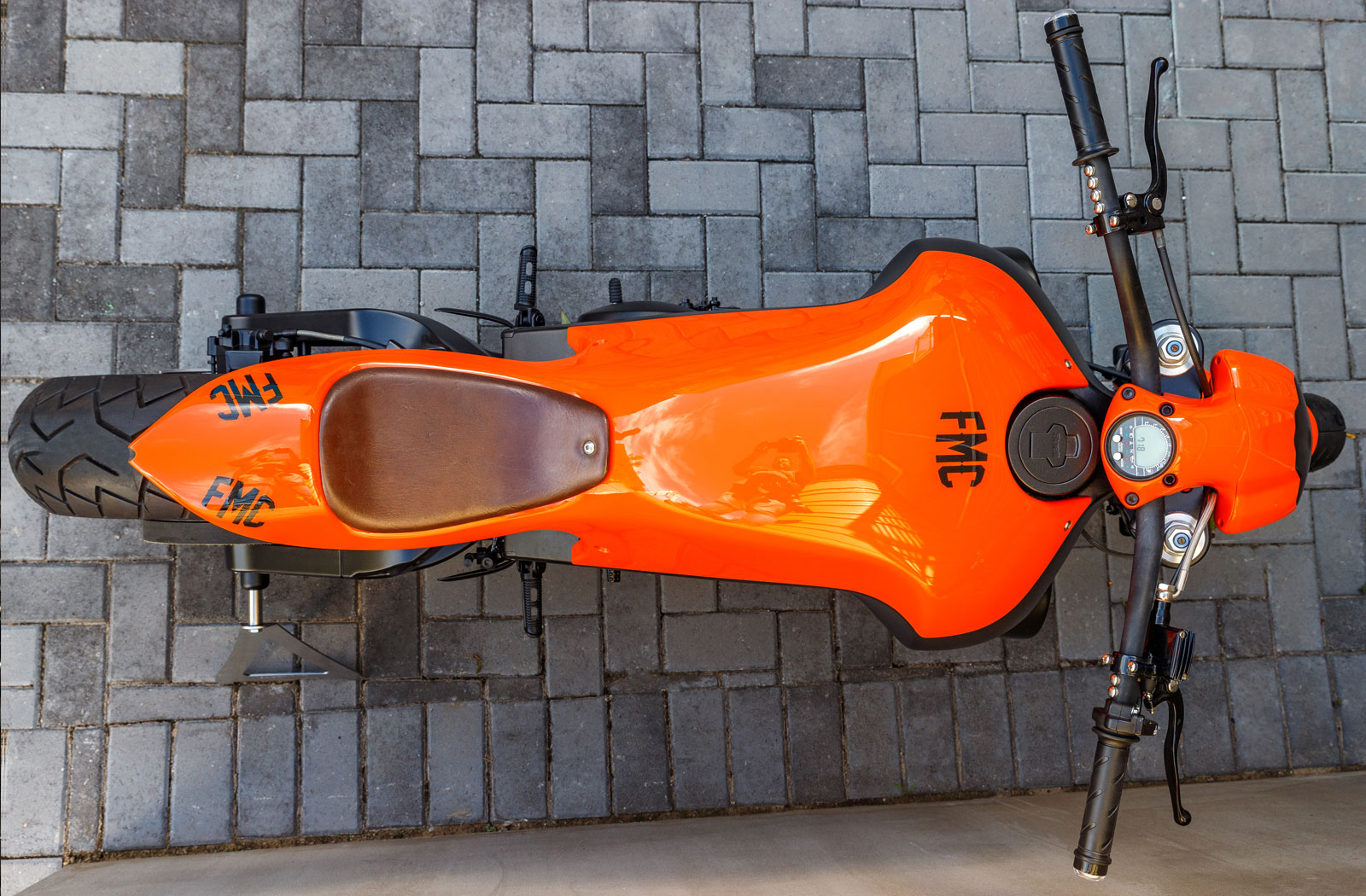 Owning a Buell from this era is becoming harder. Since the company was dissolved in 2009 parts are becoming difficult to source and servicing is best done by a Buell aficionado. But for those who love everything a Buell does (or doesn't) offer, having one in the garage is well worth the effort.
Wayne Buys is a lifelong motorcyclist with a penchant for tinkering with his machines. That habit lead to him developing the skills required to fabricate everything from one-off bodywork to custom exhaust systems. It was also the catalyst for the formation of his Fabman Creations workshop in Port Elizabeth, South Africa where he completes such work for clients.
One of Wayne's latest creations was commissioned by a client who rolled a clean, low mileage Buell XB12S into his workshop. Not knowing exactly what he wanted the customer gave Wayne carte blanche with the Buell. So with no restrictions, Wayne adopted his standard approach with complete custom builds.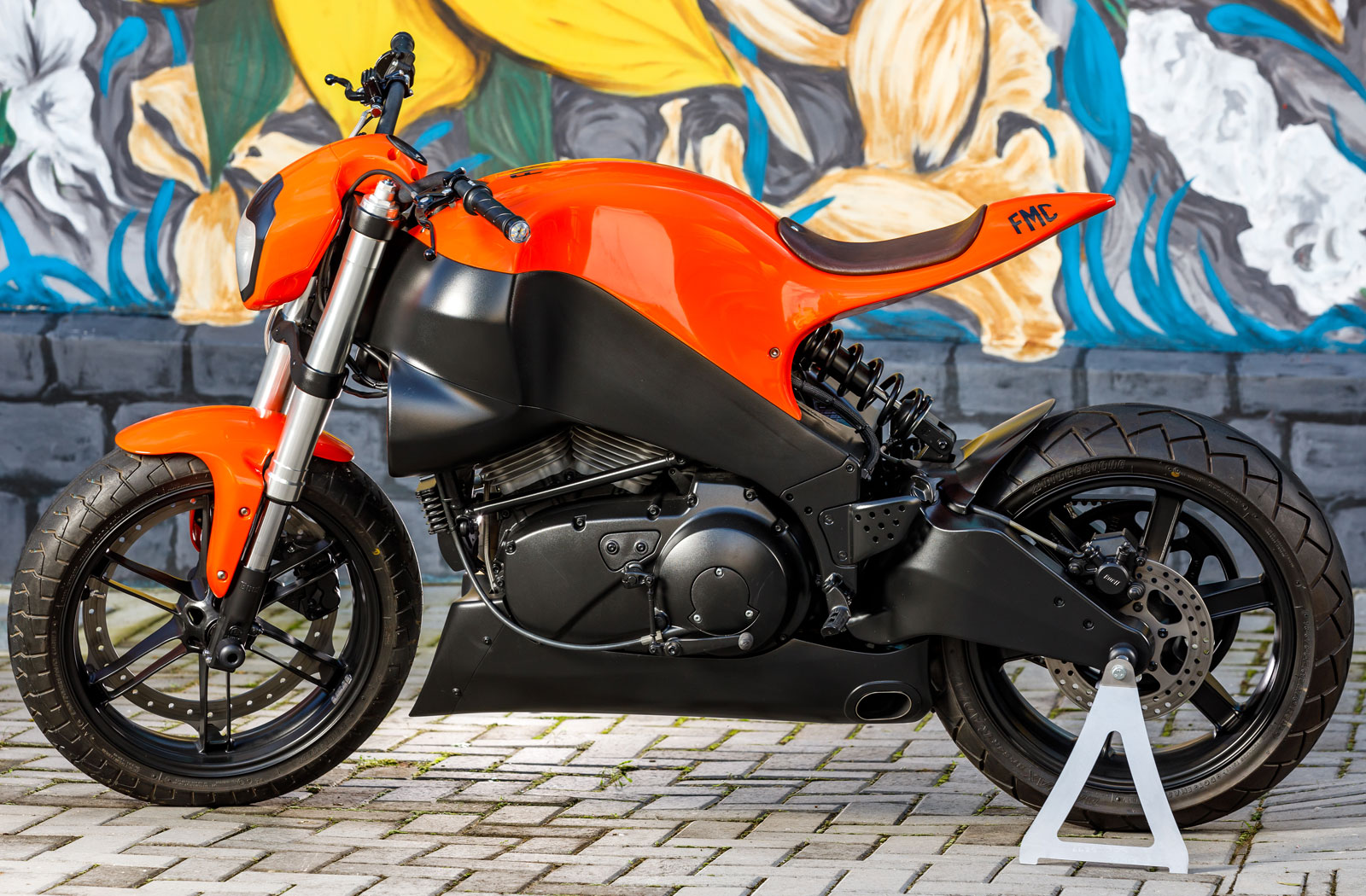 "I don't do any drawings or use CAD for my designs," says Wayne. "Once I get a design concept in my head, I begin rolling aluminium. Starting with extra material, I get the basic form and just keep trimming and shaping until I am happy with it."
The look Wayne ended up with was a more streamlined solution for the Lightning than Buell's original design. The monocoque style tank and tail assembly blend harmoniously with the bike's perimeter frame and despite their hefty proportions, they manage to streamline things considerably.
Supporting the new structure is a bespoke subframe that Wayne also built from scratch. It ends sharply after a slim leather-clad seat and rear-end lighting has been reduced to a single LED pin light integrated into the tip of the tail.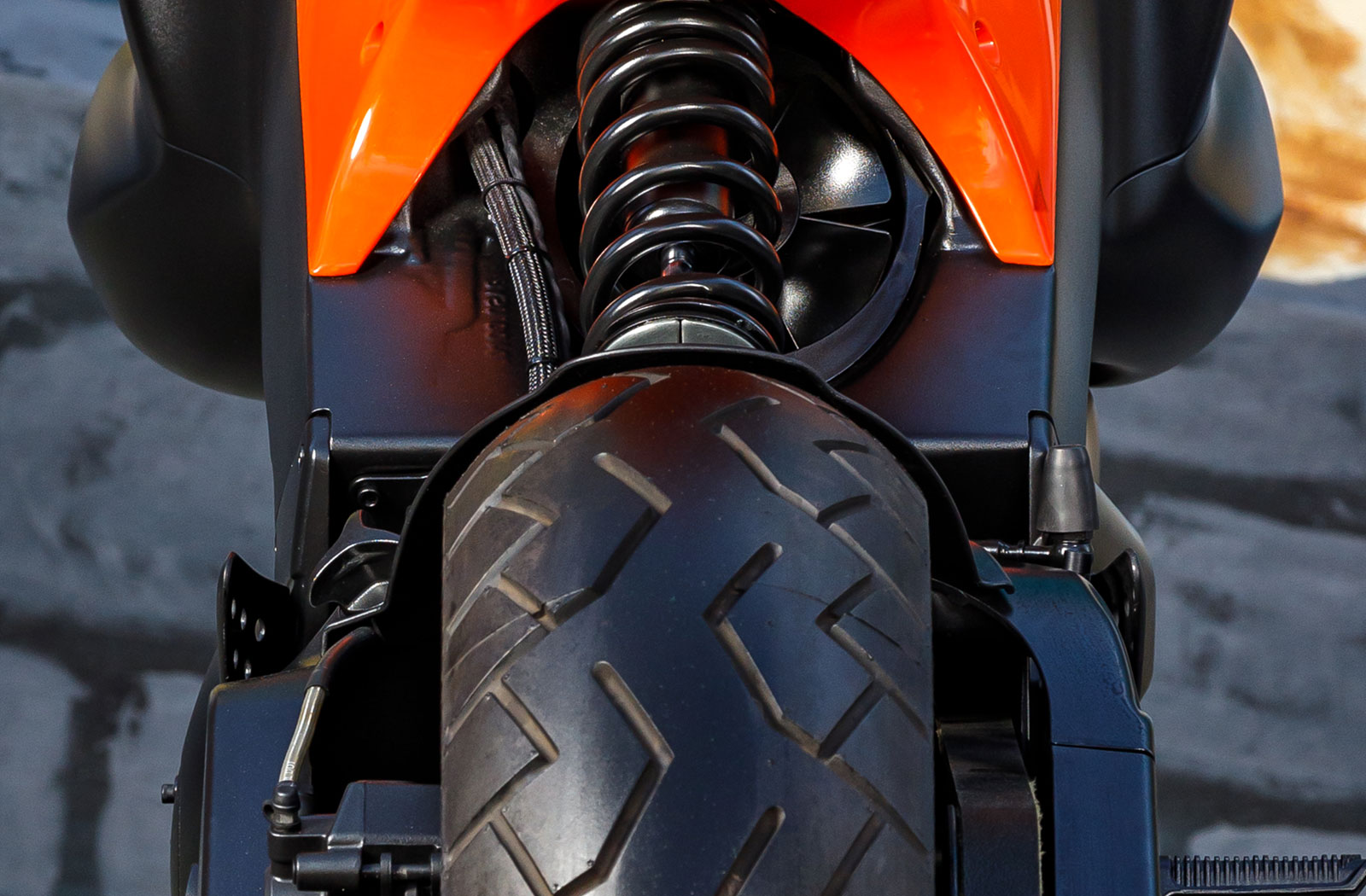 The organic forms of Wayne's bodywork are shaped entirely from aluminium. To further smooth things out he's added his own aluminium air scoops that blend neatly into the chassis too. Helping to tie the front and rear ends together is a one-off headlight cowl assembly. The bikini-style cowl looks like a mash-up of a V-rod headlight and a Sportster eyebrow and it doubles as a home for an Acewell digital speedometer.
The revised view from the saddle also includes a set of MX style handlebars. For a clean finish, Wayne's fit them with homemade bar end indicators, Kustom Tech controls and he's run all of the wiring internally.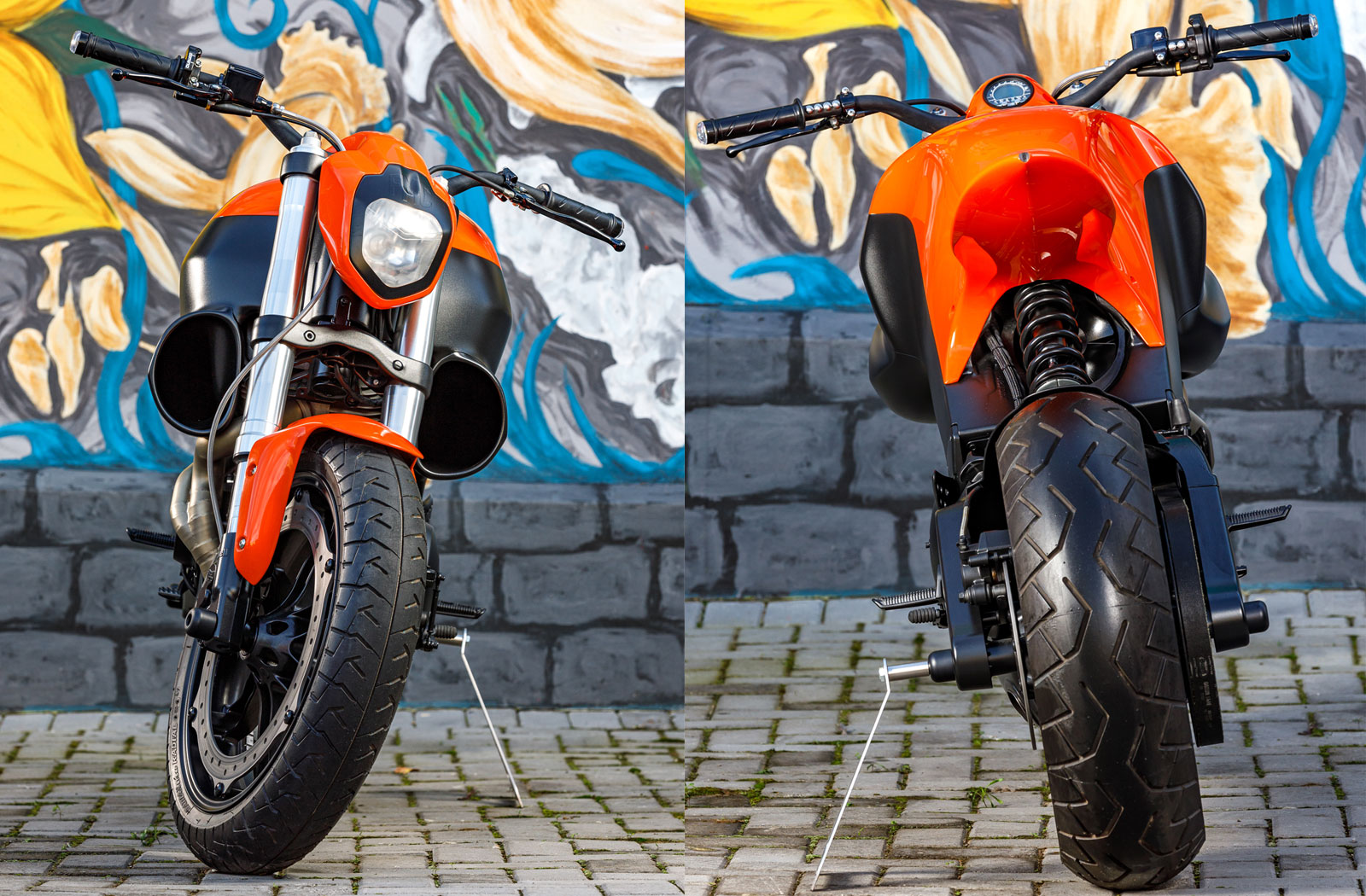 Unsatisfied by the strapped-on appearance of the stock exhaust Wayne decided to completely revise the belly of the Buell. His hand-shaped alloy belly pan ties the upper and lower halves of the Buell together and forms a home for the new exhaust system.
Wayne's exhaust solution began with modifications to the existing headers. His design merges the pipes sooner using pie cut sections. The single pipe then flows into a bespoke muffler which then splits into 2 tailpipes that exit through the sides of the belly pan.
To complete the transformation Wayne shortened the XB12S stock fender and since he's a dedicated DIY builder he powder-coated the wheels and painted the entire bike himself.
Although the bike's owner plans for his Fabman built Buell to function primarily as a showpiece in his bar, it will still be used for occasional weekend rides. Whether it's sitting stationary or blasting down coastal highways we have no doubt this XB12S Lightning will attract plenty of attention.