Ronin Motor Works, formed in 2012 by the Magpul Ronin Project, reworked 47 Buell 1125 motorcycles purchased in 2010 into Ronin 47s that were named and numbered after a rōnin samurai from 18th-century Japanese legend. This specific bike is one of eight "Release 3" Ronin 47s finished in white and silver, with the name Takebayashi Takeshige and number 20 on its bodywork.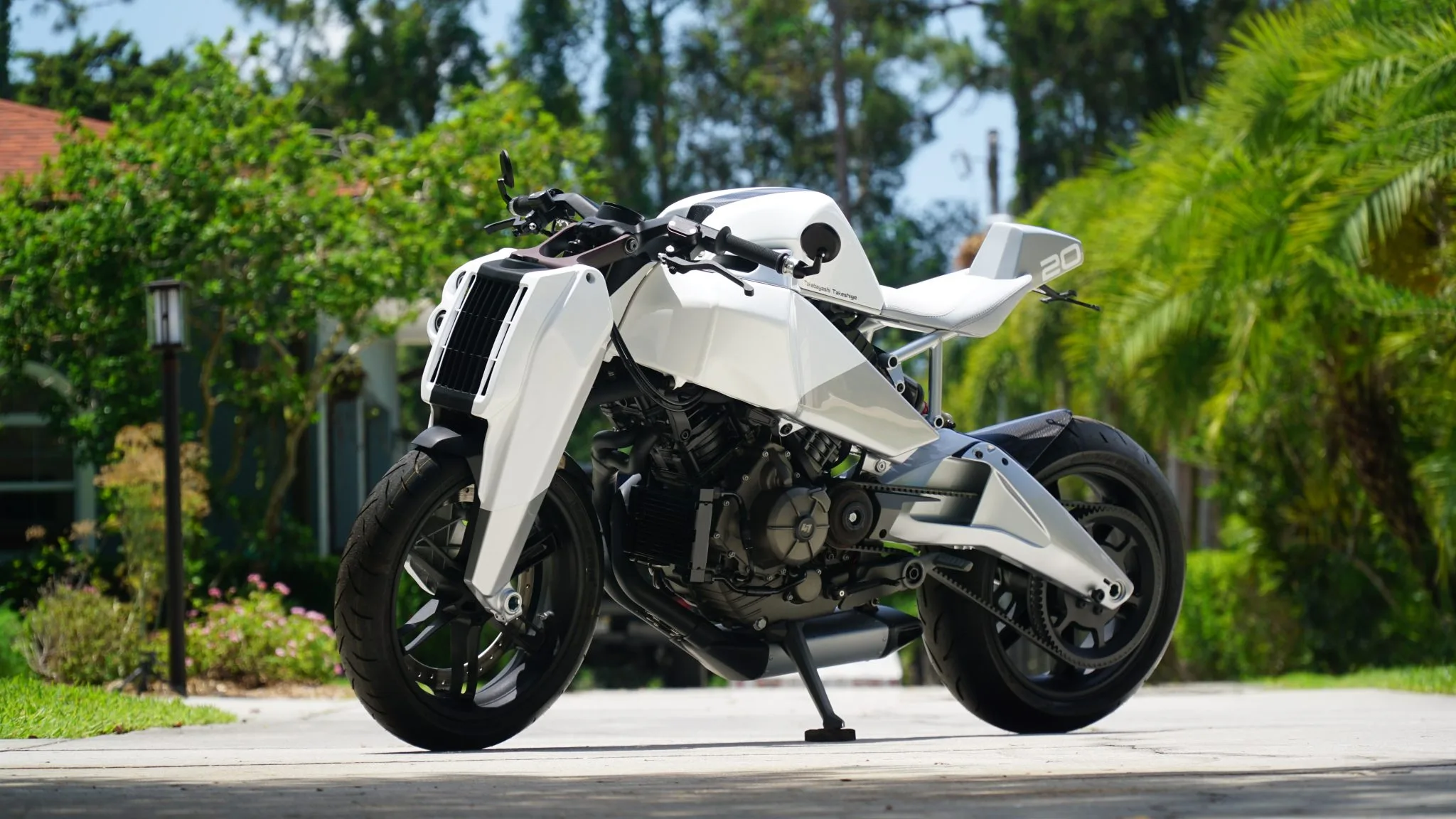 Equipped with a 1124.9cc Rotax Helicon V-twin engine, the bike produces a generous 146bhp and weighs 425 lbs (193 kg), which is 40 pounds lighter than the Buell 1125 donor. It has a top speed of 160 mph (260 kph).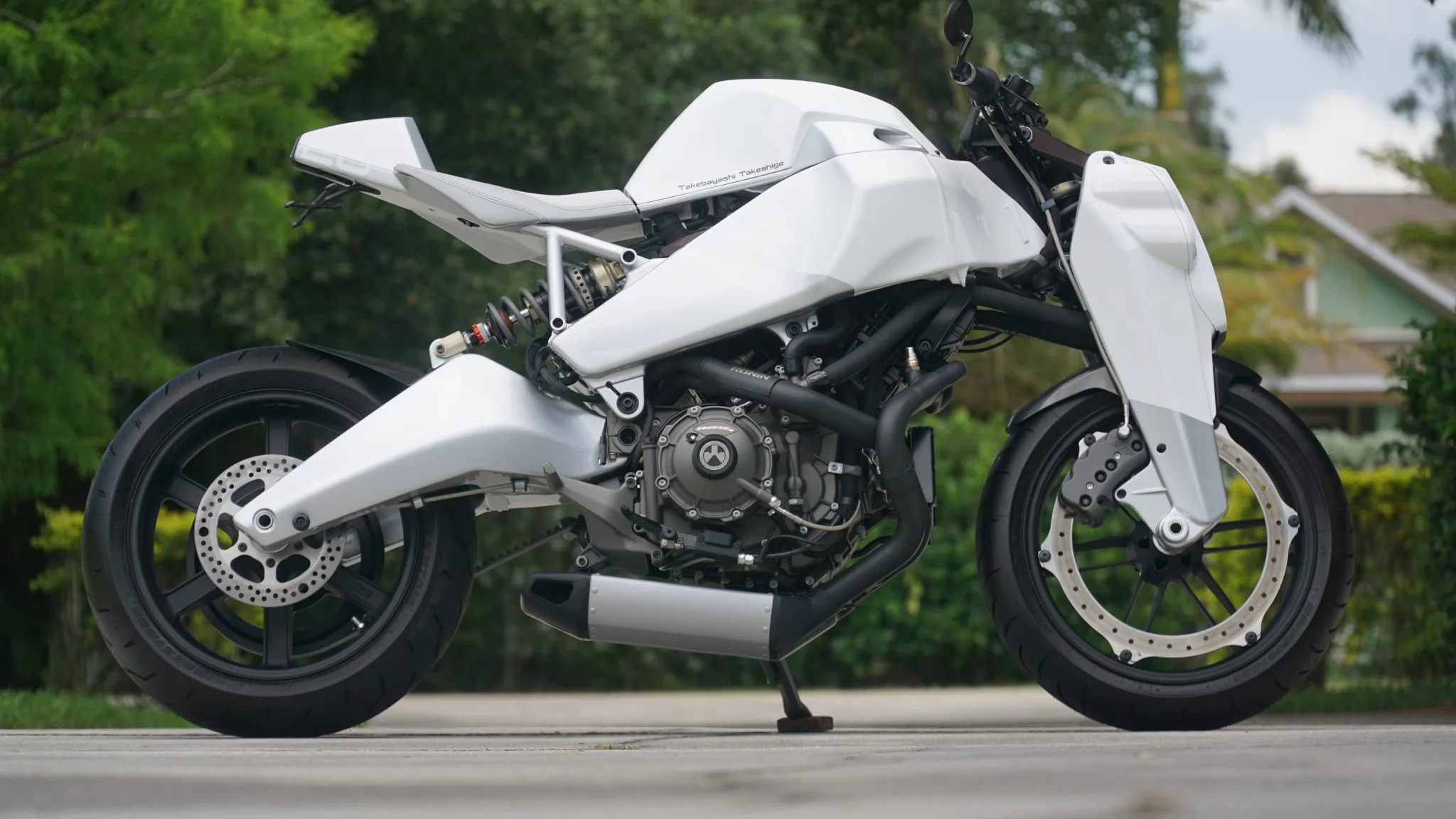 Magpul also added their own specially designed parts, including a front-mounted radiator to address high-temp issues, a new linkage fork setup, asymmetrically mounted twin stacked headlights, bespoke hydraulic master cylinders and adjustable controls, an RFID ignition, a high-efficiency stator, and a top-of-the-range Motogadget Chronoclassic speedometer.
Source: Bring A Trailer