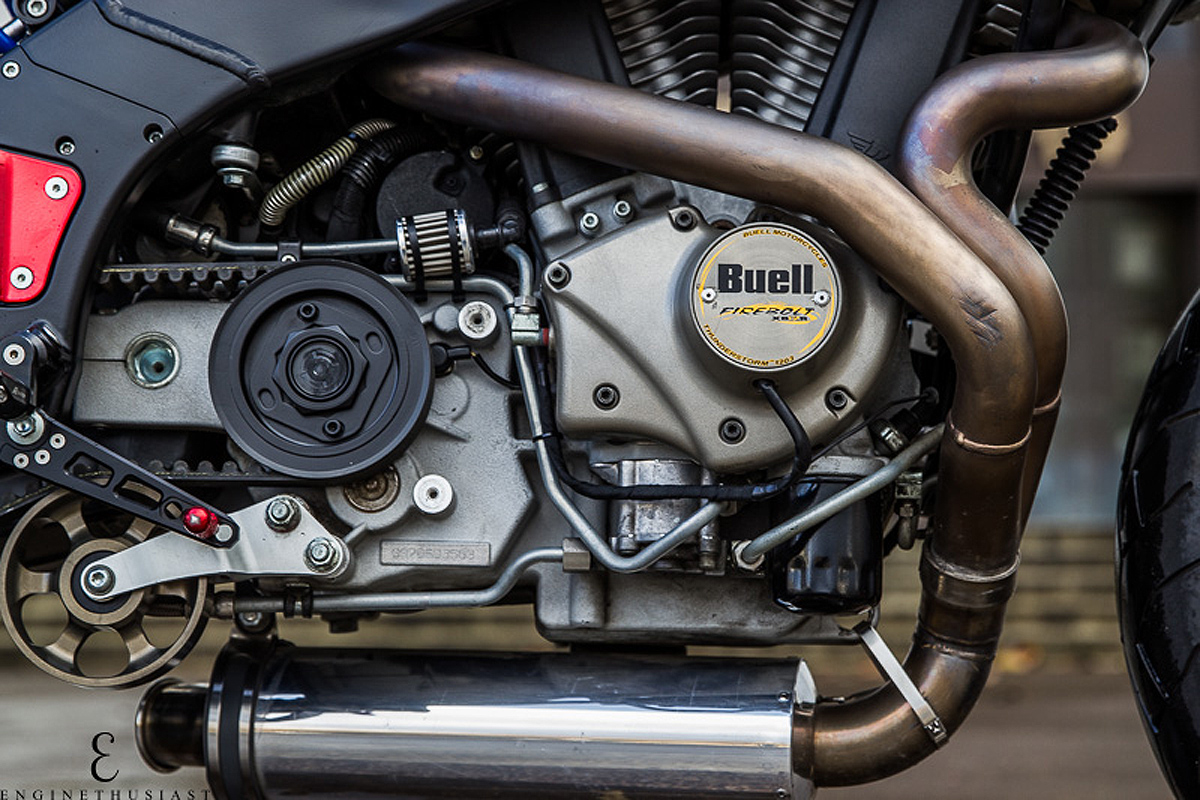 This entire transformation was completed by one man with a few broken ribs. After acquiring a wrecked XBR12R, Miguel began the restoration by getting the bike back into a roadworthy state. While fixing its crash damage he reminisced about his love of "get up and go" bikes and after realizing his stable already housed touring inspired motorcycles he opted for something with a bit more bite. He missed the physical workout that came from wrestling a torquey machine out of an apex and he knew the Buell could fulfil that desire.
The transformation began by welding together 1 inch chromoly tube to form a new, bolt on sub frame and rear hoop. Miguel created a plug for the seat/airbox, hand shaped from foam to enable him to make a mould, a process which took him a few attempts to perfect, since it was his first time. The bikes ECM and relays were neatly relocated to beneath the the new air box, and the regulator/rectifier was hidden below the custom seat pan. Then came the hardest part of his build, wiring a loom for the XBR12R from scratch.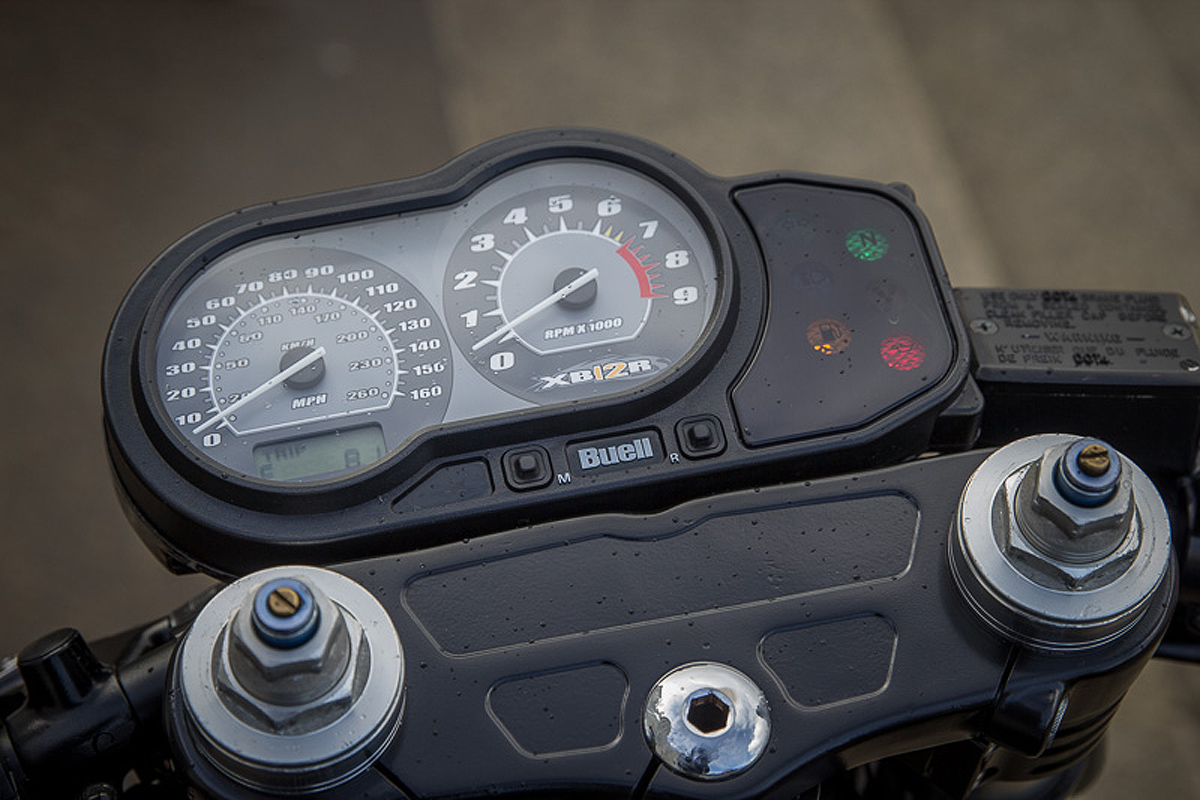 The goal was simplicity, both in style and execution. The Buell still retains its XB12R wheels, suspension, swingarm and brakes. Miguel also says there's no change in geometry. "The bike was already agile and fun to ride, so there was no reason to change it."
With the framework and tail end complete a modified intake system was attached with a K&N air filter hidden under a custom filter cover. The Graves motorsport exhaust was then chosen to keep the build American. After rebuilding the front forks the headlight was upgraded with an LED unit from Vetter. The tank and the seat were constructed from carbon fiber and sit on the subframe snuggly. Then once the bodywork was in place Miguel completed his American Cafe Racer with a custom pair of rear-set footpegs and clip-on bars.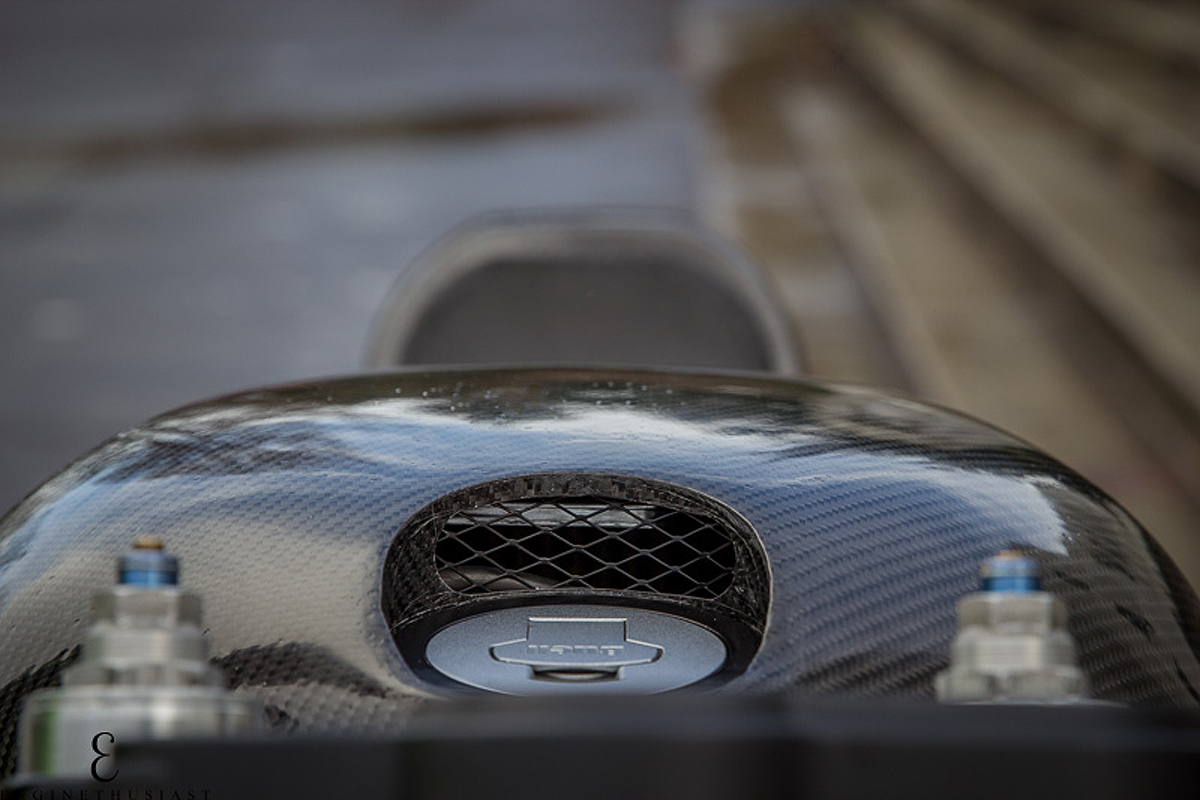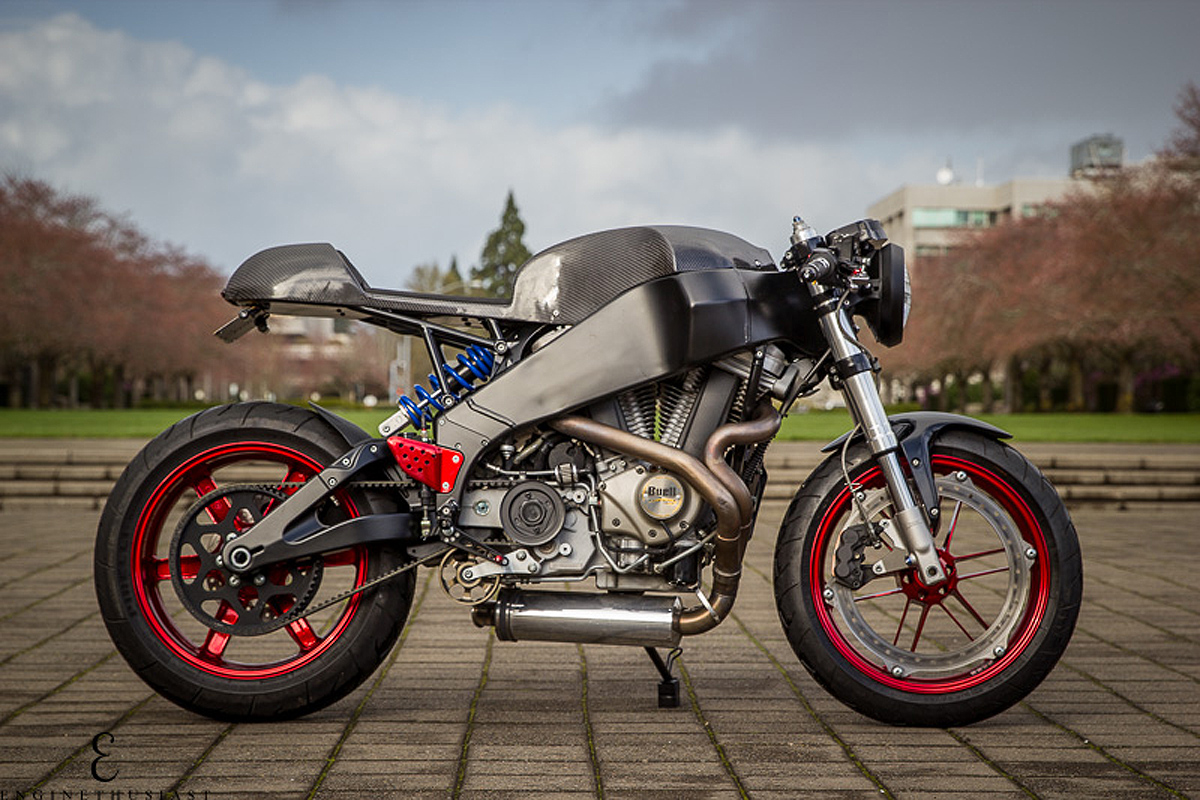 There seems to be a revolution occurring in café racer enthusiast circles. Rather than opting for your typical go-to platforms like Triumph's Bonneville or Honda's CB series, more and more builders are thinking outside the box. "I like to consider myself a normal motorcycle enthusiast." Miguel Padilla tells us. "Last year in a motorcycle accident, I fractured 5 ribs and suffered a range of injuries that kept me away from riding for the better part of the year. During that time, I decided to create a modern American Café Racer". A Harley would have been the obvious choice, but instead, he opted for
Eric Buell's
 torque-happy v-twin XBR12R Firebolt.