What is it about the idea of an apocalypse that gets so many guys excited? In reality the end of the world isn't going to be a fun place. Whether your struggling to avoid being bitten by a horde of flesh eating undead or fighting to the death over a couple of litres of fuel, you're most likely not going to be having a great time. However despite the reality of what the apocalypse would mean for humankind we continue to get a kick out of devising the ultimate plan for dealing with it. Thankfully there is a company out there that understands our need for a suitable mode of transport for when the world collapses on itself and that company is of course Icon. Icon are continuing to expand on their Icon1000 series of custom motorcycles with 2 new, battle ready bikes. The latest post apocalyptic additions include a heavily customised Ural Solo sT named the "Quarter Master" and this bike a Triumph Tiger 800 XC which goes by the name "Dromedarii".
As Triumph states on their website the Tiger 800 XC is "Built to take the worst you can throw at it, the Tiger 800 XC has been fully equipped to handle autobahns and green lanes with equal aplomb". What they don't mention though is an ability to "bring humaity back to wastelands"which Icon felt was an issue that needed to be addressed. Through a collaboration with Triumph Motorcycles the Icon team have transformed this Tiger from a dual purpose tourer to an apocalypse ready battle horse.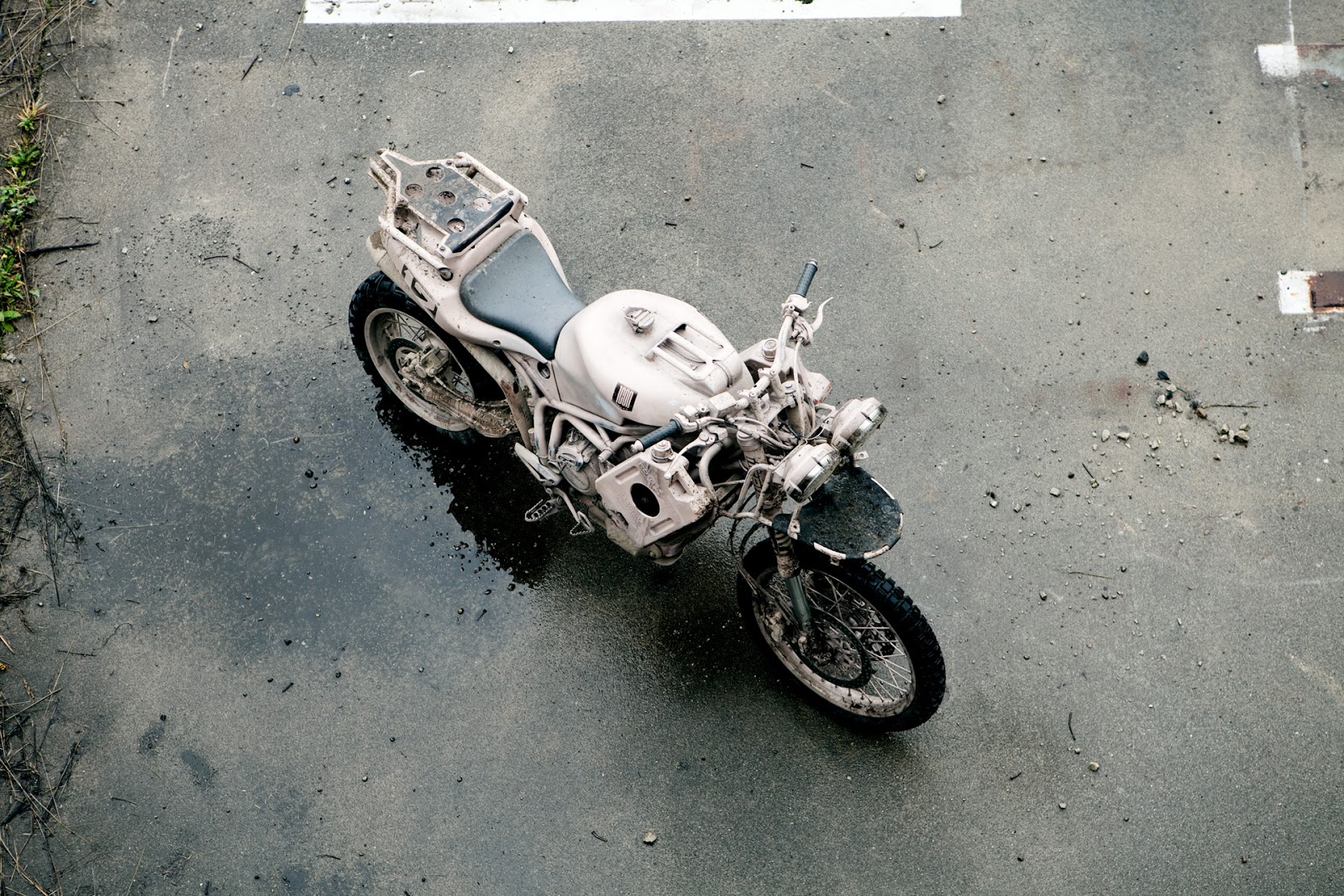 "One does not simply ride into Mordor. Or its equivalent. Such journeys require planning, conditioning, and the mental ability to forsake everything to achieve a singular goal. Such journeys also require the correct hardware and a worthy steed."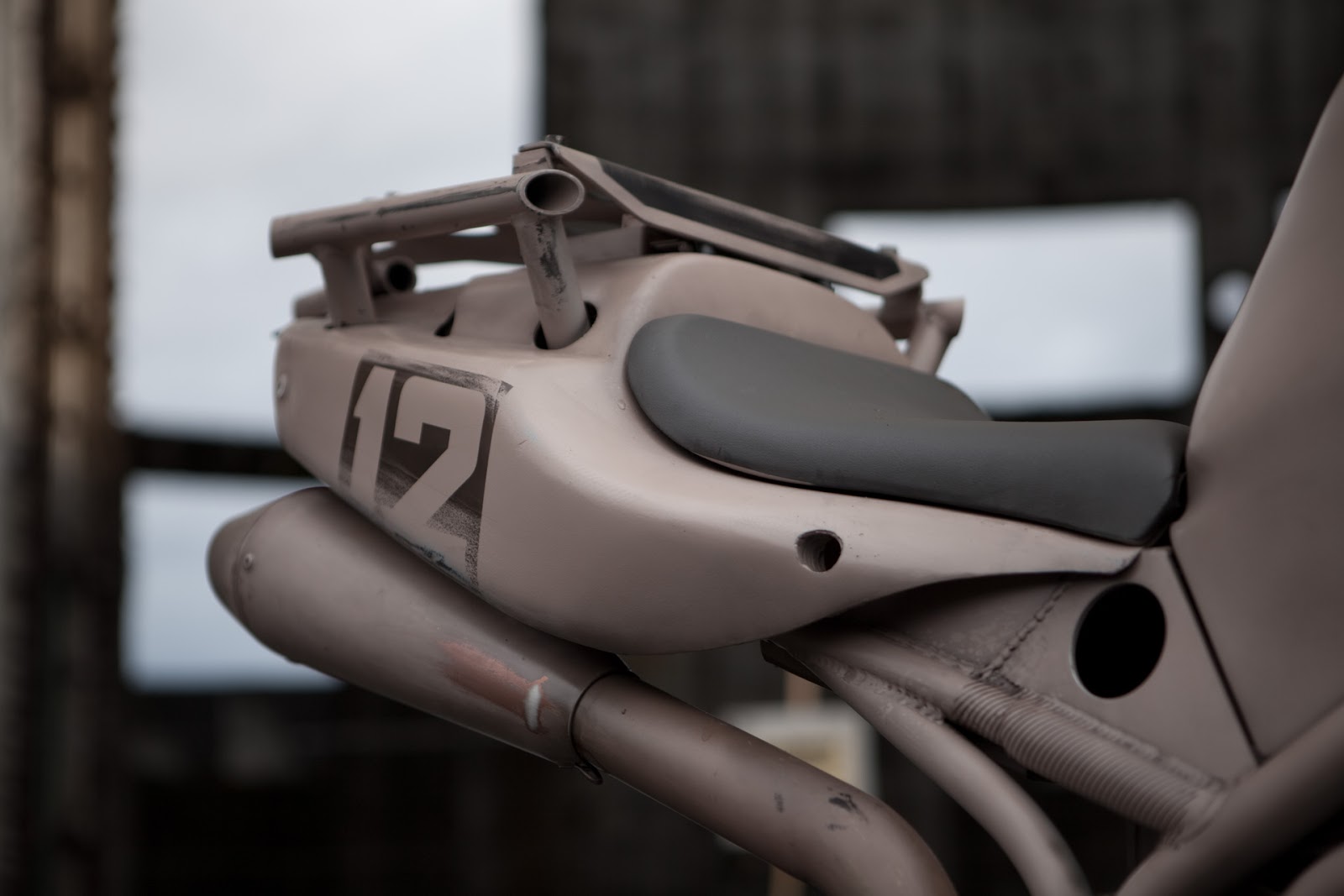 So what does it take to transform a Triumph Tiger into such a steed? Icon started by upgrading suspension with stiffer shocks from Ohlins. A raised subframe provides higher clearance over rough terrain and Conti TKC80 knobbly tyres give plenty of extra grip. The factory plastic is all gone along with the standard fuel tank and fairings and has been replaced with steel plates, crash bars and a custom high capacity fuel tank. Front and rear carrier racks have also been mated to the frame to provide plenty of space for supplies (and ammunition) and a pair of Rotax fuel canisters provide enough extra gas to easily make the journey to hell and back.
No one wants to be stuck in the dark, especially when the rest of the world if out to eat you, so a pair of PIAA HID spotlights powered by a Ballistic lithium battery light up the way. The military style paint scheme with battle scarring and stenciled graphics finishes off the look of the bike perfectly and as you'll see from the video below it goes like snot.
If you happen to be in Portland this weekend you can check out this bike along with others from the Icon 1000 lineup at the One Motorcycle Show.