I'm a big fan of Icon 1000 riding gear. It looks great, is well priced and does exactly what it promises, but that's not why I fell in love with the brand. The crew behind Icon 1000 build their own bikes and have a dedicated workshop at Icon HQ in Portland, Oregon. Since the launch of the Icon 1000 brand, they've been building some rather unique customs which are right up my alley. And wouldn't you know it, right now on eBay is the rare opportunity to own one of them. For sale by its current owner in Seattle is the Icon 1000 Major Tom Suzuki GSXR750 and you'll need to act quickly if you'd like to own it.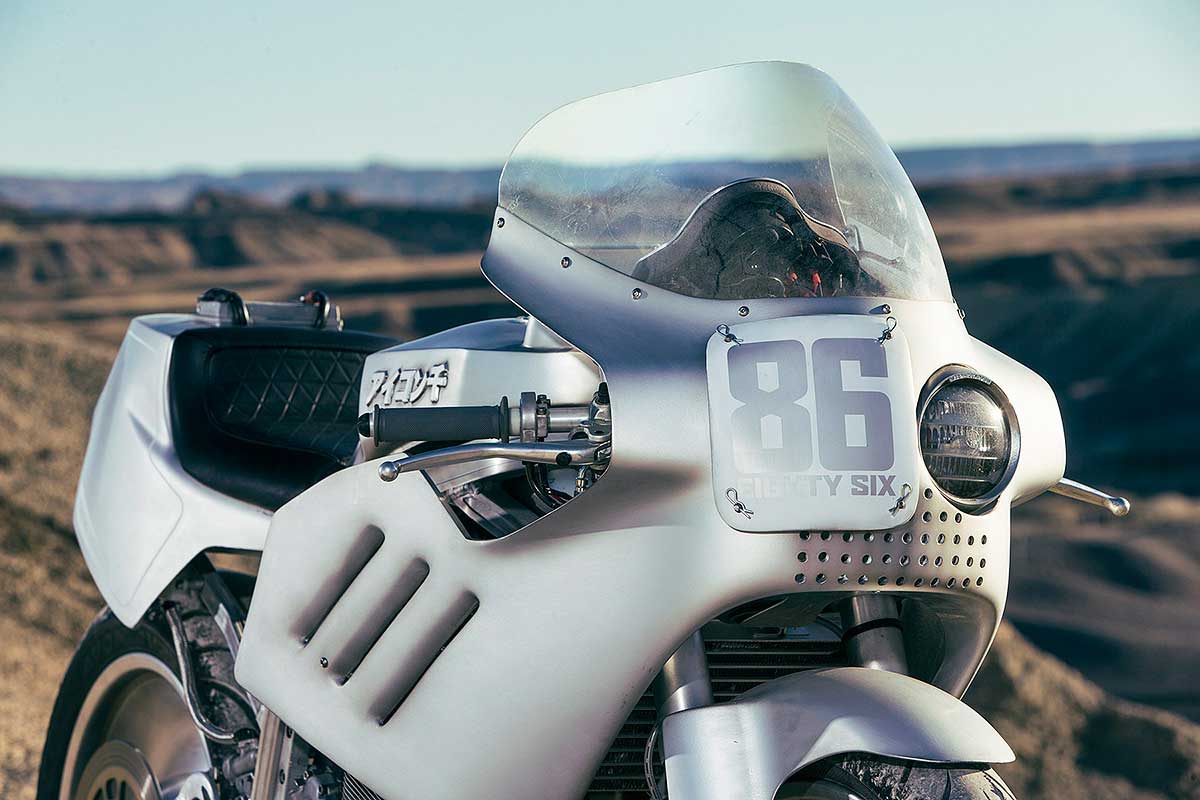 The bikes in the Icon 1000 series are like something straight out of a Jamie Hewlett Tank Girl comic. It's neo-retro meets post-apocalyptic resourcefulness and although they look unconventional you can bet they function exactly as they should. Major Tom is no exception.
"Though she was equipped with the best brakes of her day, the velocity times mass equation quickly overwhelmed the spindly suspension and frame. For those that survived it was a miracle; most did not, their grotesque plastic carcasses flung across pockmarked asphalt strips." – Icon 1000
In their own poetic way, Icon was saying it was time this old Suzuki was given an upgrade, and the work they completed went well beyond the shocks and brakes.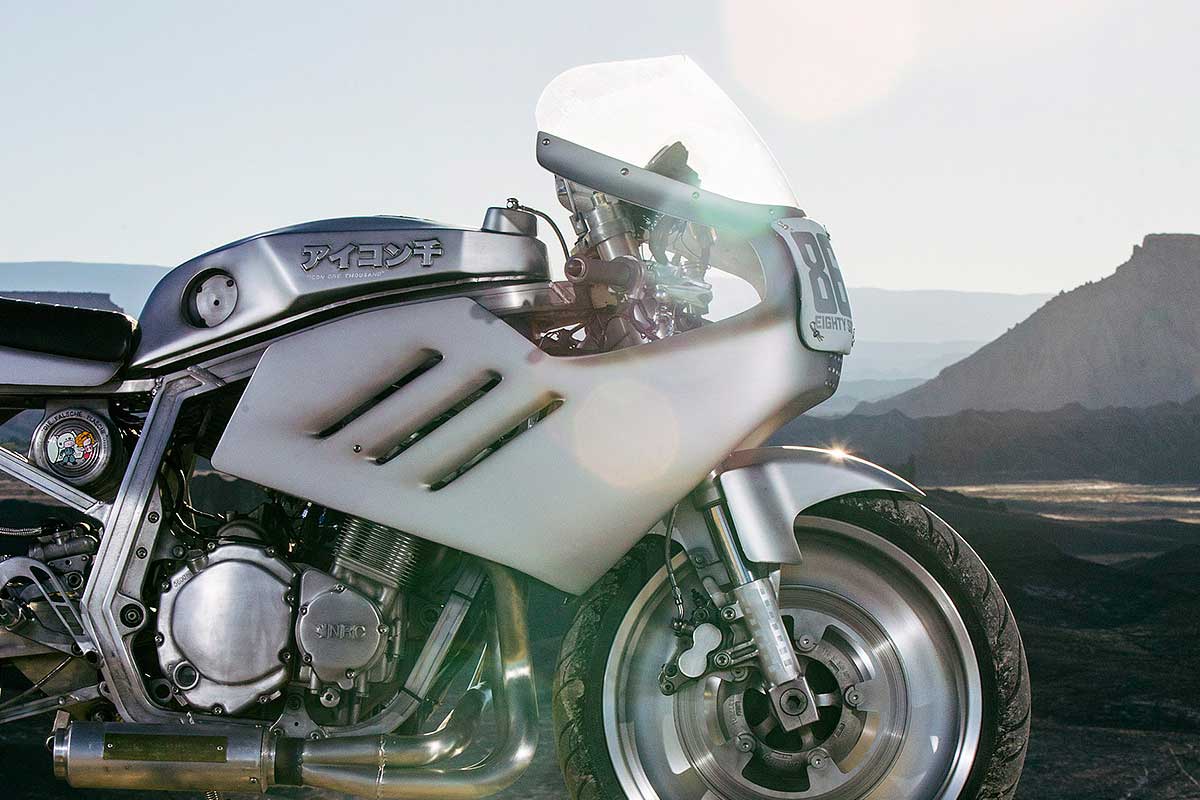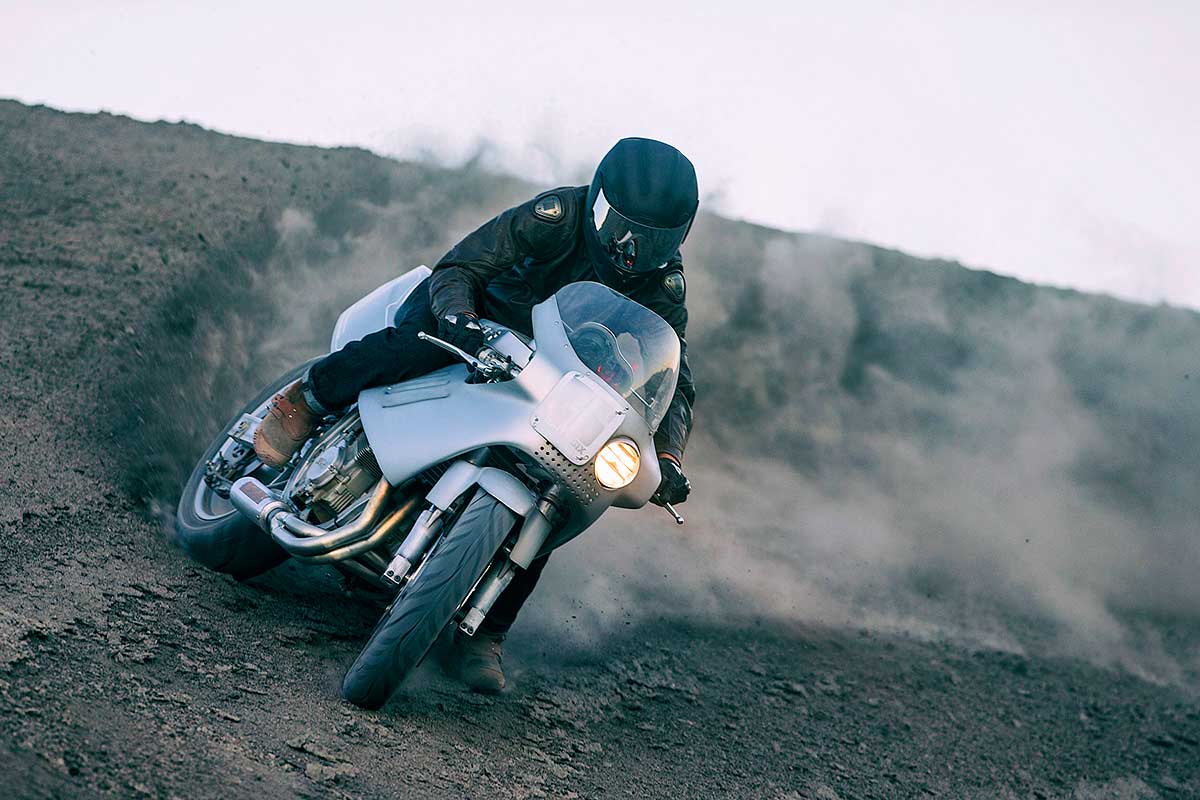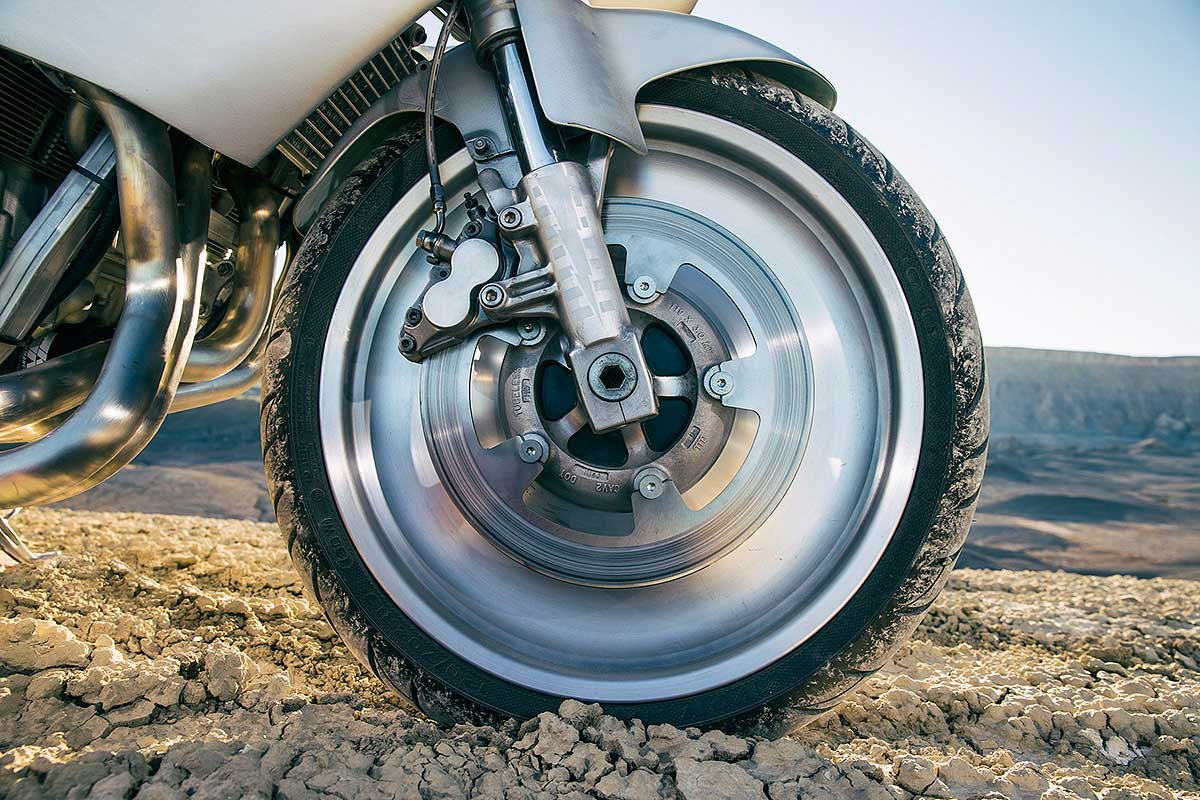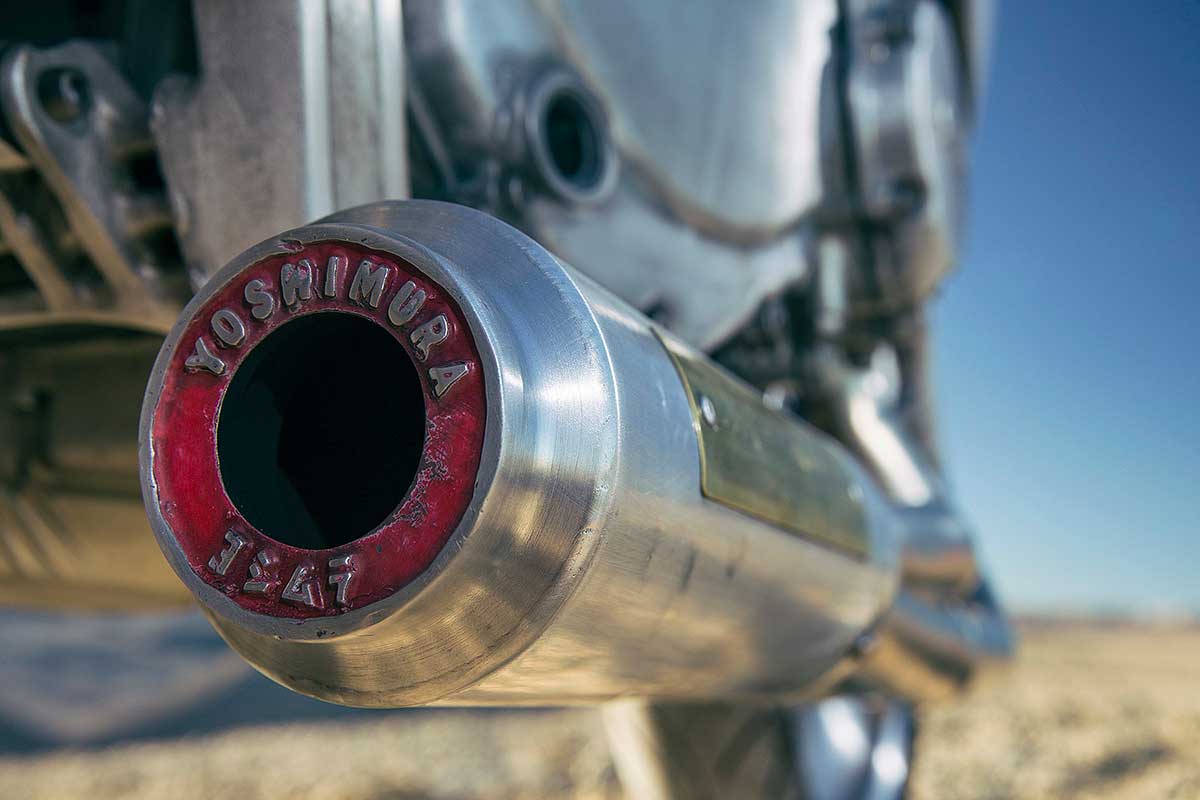 Major Tom's frame has been braced and the subframe relocated to sit the tail unit higher. The front end has been repurposed from a Kawasaki ZX-7R while the wheels are of Harley Davidson v-rod heritage. After discarding Suzuki's factory plastics Icon installed a mix of Moriwaki and XR69 replica body panels from Airtech streamlining. The fuel tank is 3 inches narrower than before and the overhauled engine exhales via a set of Vance & Hines headers and a vintage Yoshimura muffler. If ridiculous amounts of power is your thing Major Tom has something special up its sleeve. Although the current owner hasn't put it to the test there's a nitrous kit ready to rocket Major Tom into the stratosphere.
According to the seller, the Major Tom is running great and has a clear title. The buy it now price for this very unique custom Suzuki GSXR750 is set to $7500 USD. Unfortunately, I can't afford the postage to get the bike down to Australia, but if you're in the market for something special to ride around town you can purchase it here… Just don't forget to pack your protein pills.