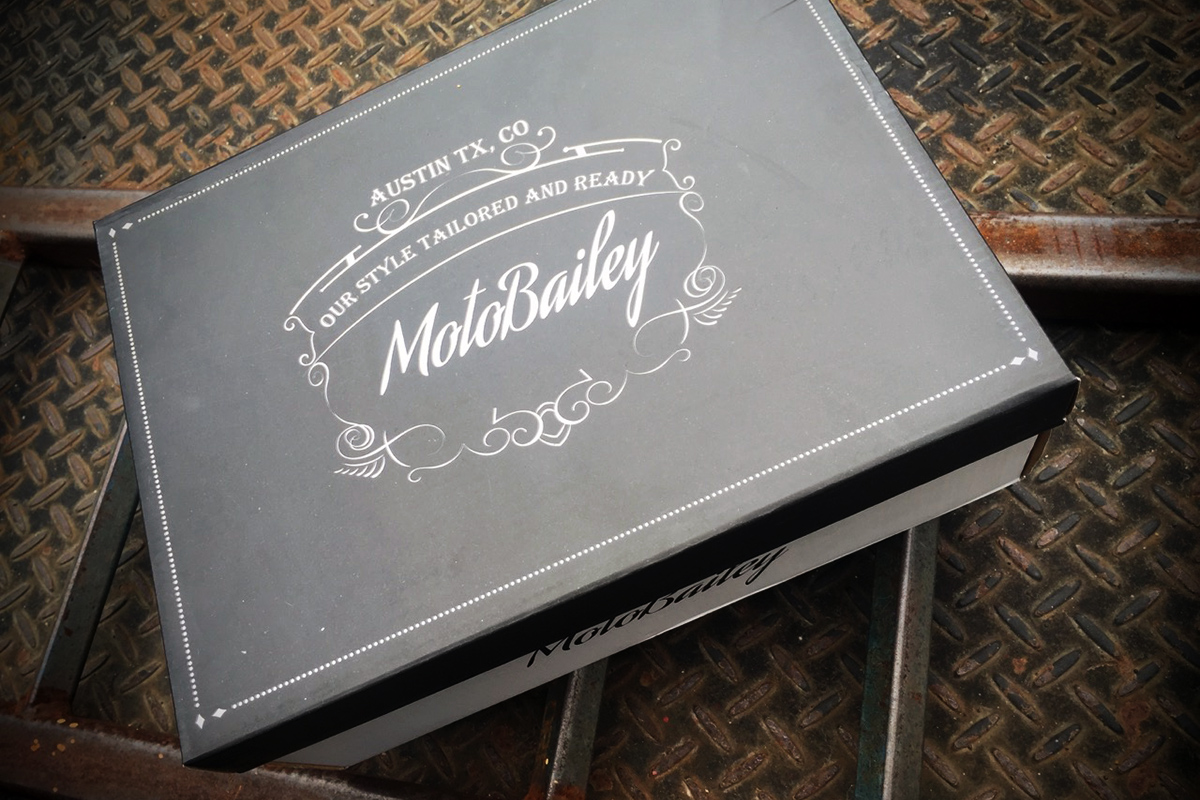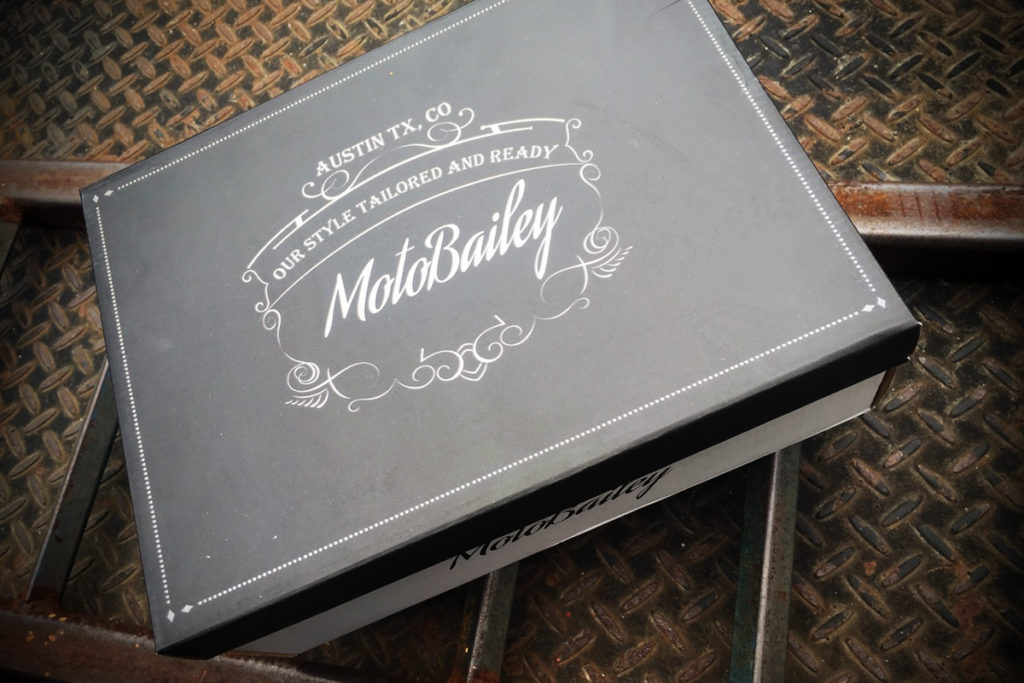 I felt pretty spiffy in my fancy new boots, a little Nancy Sinatra even. Strolling through the airport the boots felt stable on the slick tiled floor that airports seem to love to lay. As a guy that is some would say not too concerned about being too hip and stylish I did enjoy my "new" look. It's funny how something as simple as wearing a fine cut boot can set off your look and make even us lazy blokes in our old jeans and battered tee look fashionable. Or maybe I'd just has too many beers on an empty stomach while waiting for my flight?
The boots were, as I previously mentioned, a bit stiff to start with and I was a little concerned, but they broke in pretty quickly. I'd soon forgotten I even had new boots on and I think that says it all. It's the good gear that you quickly forget about, it's the sh#t stuff that you are constantly adjusting and cursing.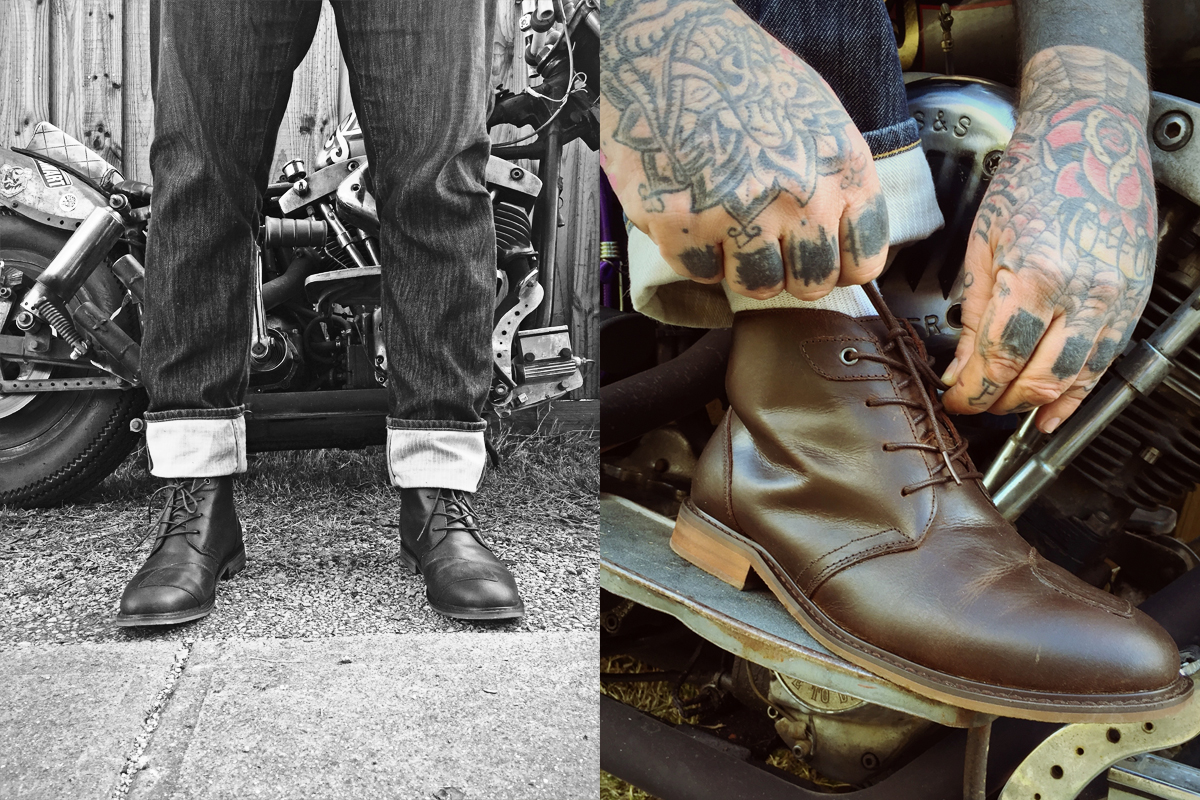 My only issue, was the laces. Maybe it's cool and hip now to have leather laces, but mate, I'll pass. They constantly come undone, it's like they don't want to be done up. I am known to be hard on my gear so maybe for a more refined gentlemen they will stay put, but when you're a Kung Fu mother f#cking dance machine like myself, well, leather laces be gone. But that's my only gripe and one that's very easily rectified if you to have the same issue as I.
By now you're thinking, that's all well and good, but what about riding in them? That's actually why I'm here. I don't want to know about how they are to dance in! Ok, ok. So I ride a kick start only bike, as all men do, and the first test for a boot or shoe for me is whether it slips off the starter and if the starter pushes through the sole of the boot into my foot. If it does, well son, you're out of luck.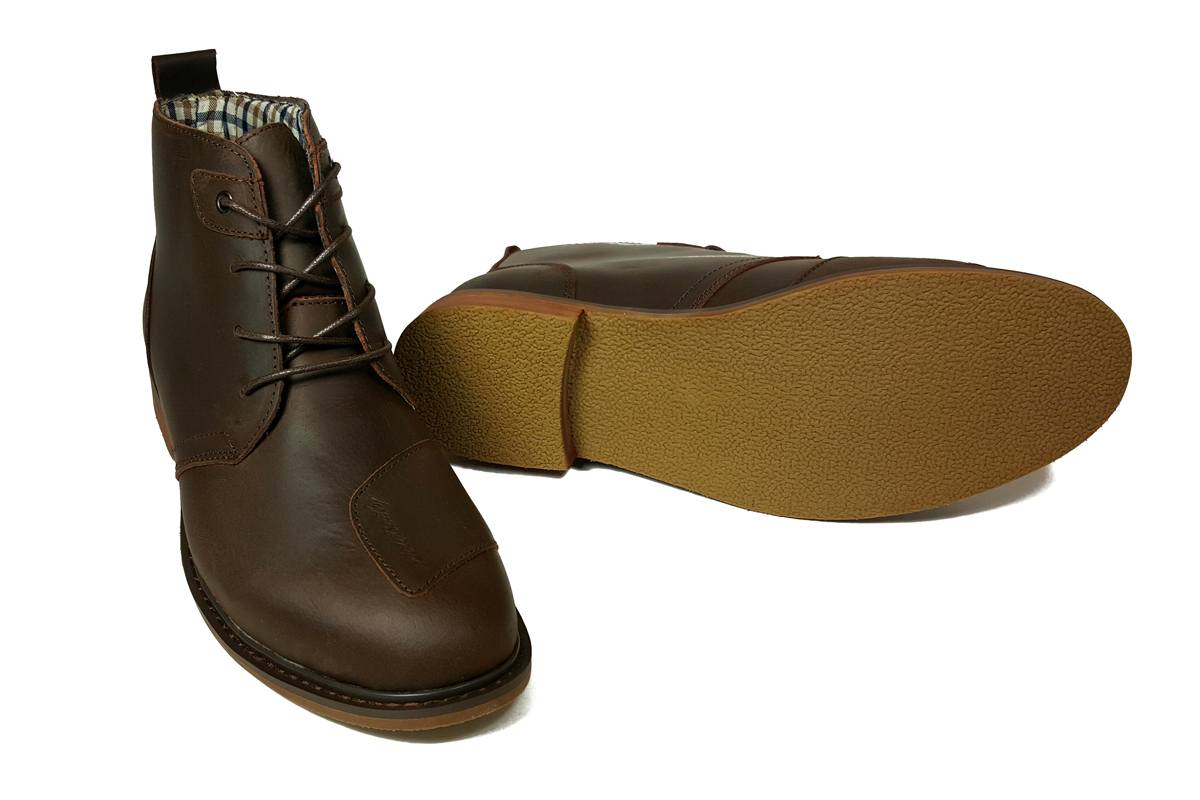 I primed my bike, gave it a gentle kick to get it on compression stroke and gave her a good kick. It's a tad cold in Melbourne this time of the year and the bike had sat a few weeks, so it needed some extra  encouragement. A few more kicks and she fired up without any issues from the boots. First test passed. I also ride with foot clutch and jockey shift, so while the boots do have a reinforced toe area for foot shifting I just push down, grab that shifter and lay down some Firestone. The boots felt great, supportive around the ankle, yet not restricting. Sure if you go ass up and tumble like sugar in a fairy floss machine, full riding boots are going to offer more protection but these guys way out perform sneakers or converse all stars.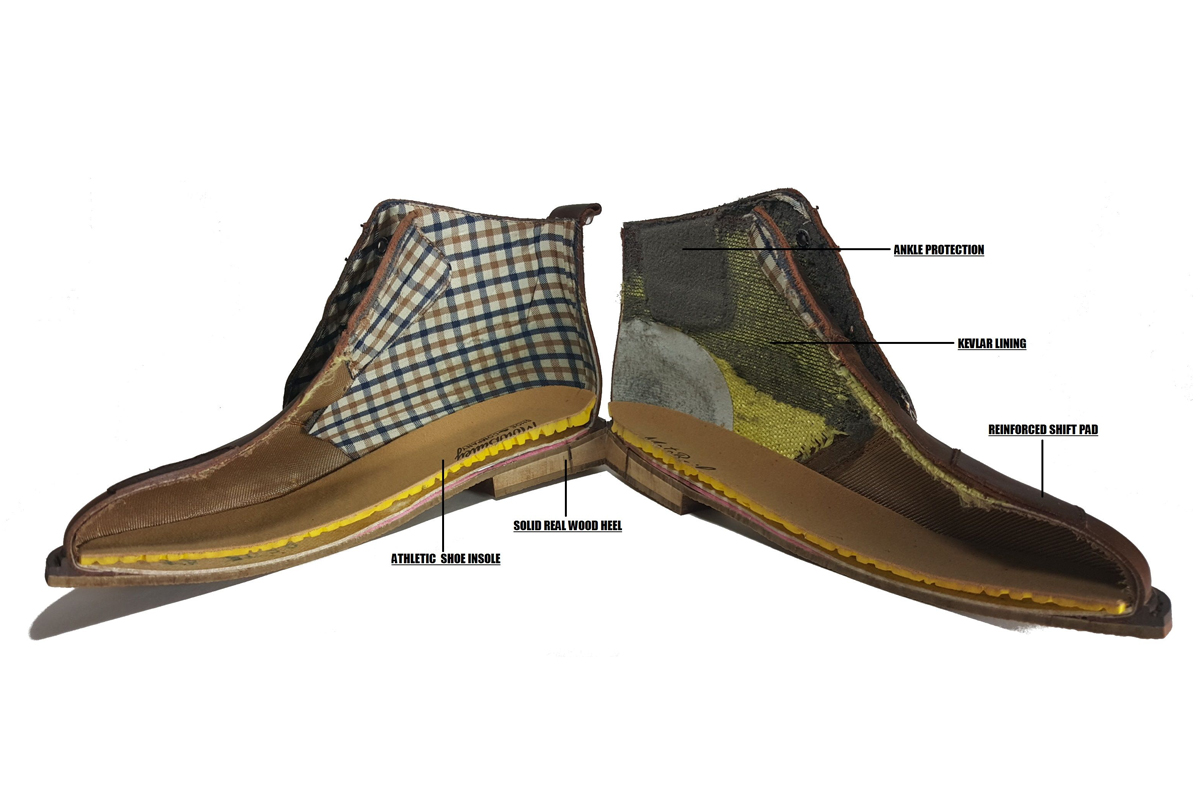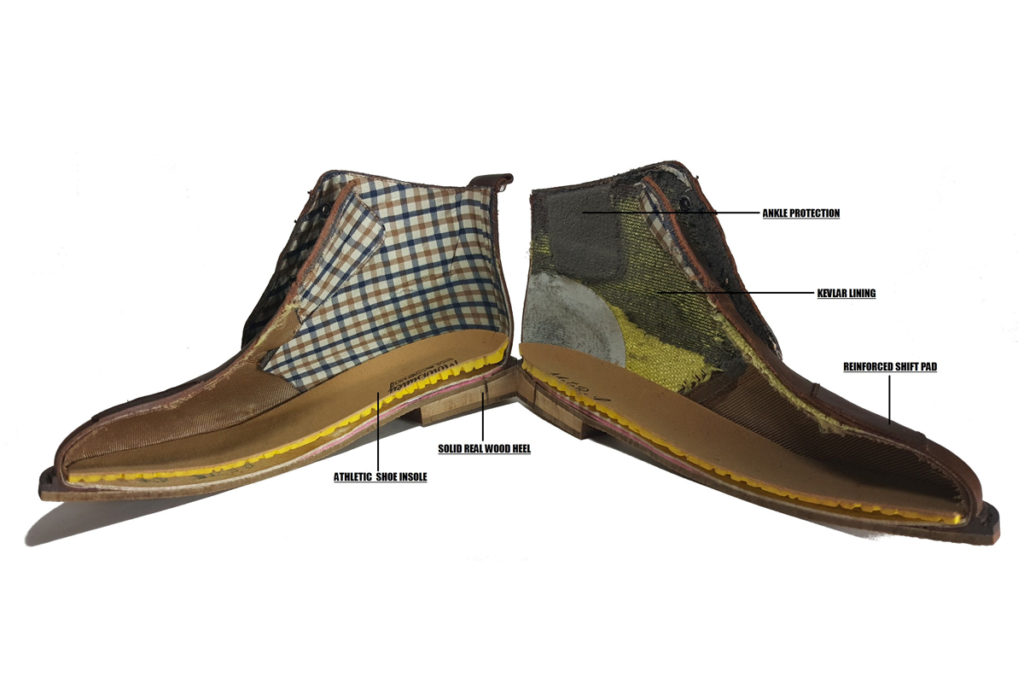 The MotoBailey El Bulli does not claim to offer the same protection as a race boot, and you'd be wrong to expect that from them. What they do claim however is that their boots have the highest safety rating outside of race applications. How is this done? Well between the tan leather exterior and rather smart looking tartan interior is a reinforced layer of abrasion and tear proof Kevlar, the same stuff you find inside most protective riding jeans and bulletproof vests. Then, to keep your ankles safe the El Bulli are cut high and feature a well placed PU ankle shield to protect against hard knocks. No there isn't any toe or heel armour, but with this style of boot it's simply not an option.
This is a boot designed to bridge the gap between fashion wear and protective gear, which it does well. The leather is imported from France, each pair is hand built and the 1 inch heel looks the business when you get off the bike. So if you're planning on riding to a wedding, heading into the office or hoping to make a good impression at your next Tinder meet up these guys could be just the thing.
THE GOOD:
Stylish
Ladies comment on your handsome boots as you stroll by
comfortable, soft leather hugs your feet lovingly
Quality, they look expensive and feel expensive, but..are surprisingly reasonably priced
THE BAD:
Leather laces are my only gripe, and it's a subjective thing
Words by Ran McLurkin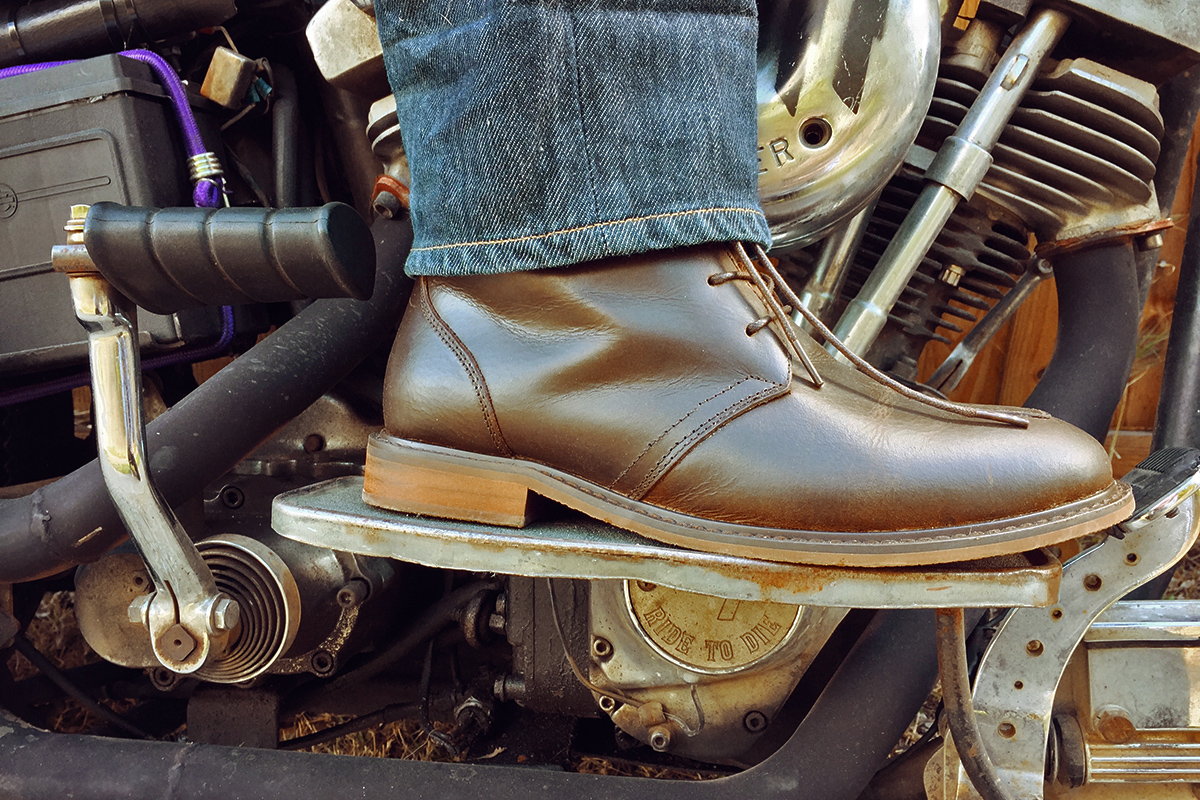 These boots are made for riding.
What can I say, I love that smell of fresh leather, and upon opening the neatly packed MotoBailey box I was greeted with just that…and some sweet tan riding boots. Dark Tan with a subtle tartan style inside these are the MotoBailey 'El Bulli' kevlar lined riding boots.
The boots arrived just as I was leaving to go to Tasmania so I thought, "lets pull the pin and take them as my only footwear", risky indeed, what if they suck? What if I get blisters and hobble around like a drunk leper? The first fitting went well. My feet slipped easily in…ok good so far, laces are leather, hmm, not sure about this. Stood up, yeah ok, feels about right, little stiff, but that's to be expected first time in. Off I went.