Belstaff doesn't have the race-bred reputation of their competitors in the motorcycle apparel category.  What they do have is the bragging rights of being the first company to utilise waxed cotton for waterproofing riding gear. Since then they've continued to produce functional motorcycle apparel. This long history in the creation of moto apparel has allowed them to develop a tried and tested formula that has withstood the test of time. The 2020 Pure Moto collection merges their functional riding gear formula with a timeless design heritage to create a CE-certified range of classically styled motorcycle clobber. Hailing from their Pure Moto collection the Belstaff Resolve Boots epitomise this approach.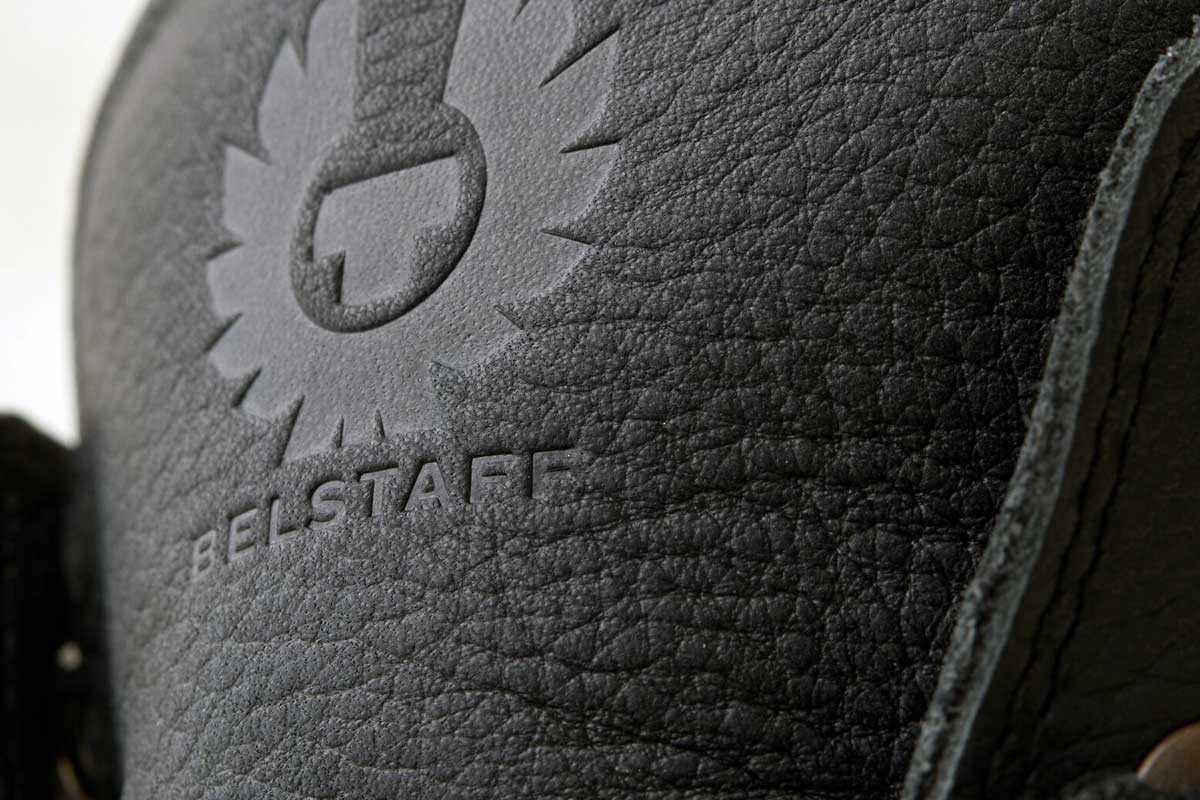 As with everything you'll find in Belstaff's catalogue the Resolve Boots ooze premium quality and style. Made in Italy the Resolve Boots are constructed from 1.8mm to 2.0mm thick tumbled leather throughout. The hardwearing leather will improve with age as it takes on signs of wear and offers excellent abrasion protection. Although naturally waterproof Belstaff has backed the leather with a full internal waterproof membrane to keep your feet dry in a downpour. Conversely when temperatures rise the breathable nature of the membrane won't leave your feet swimming in sweat.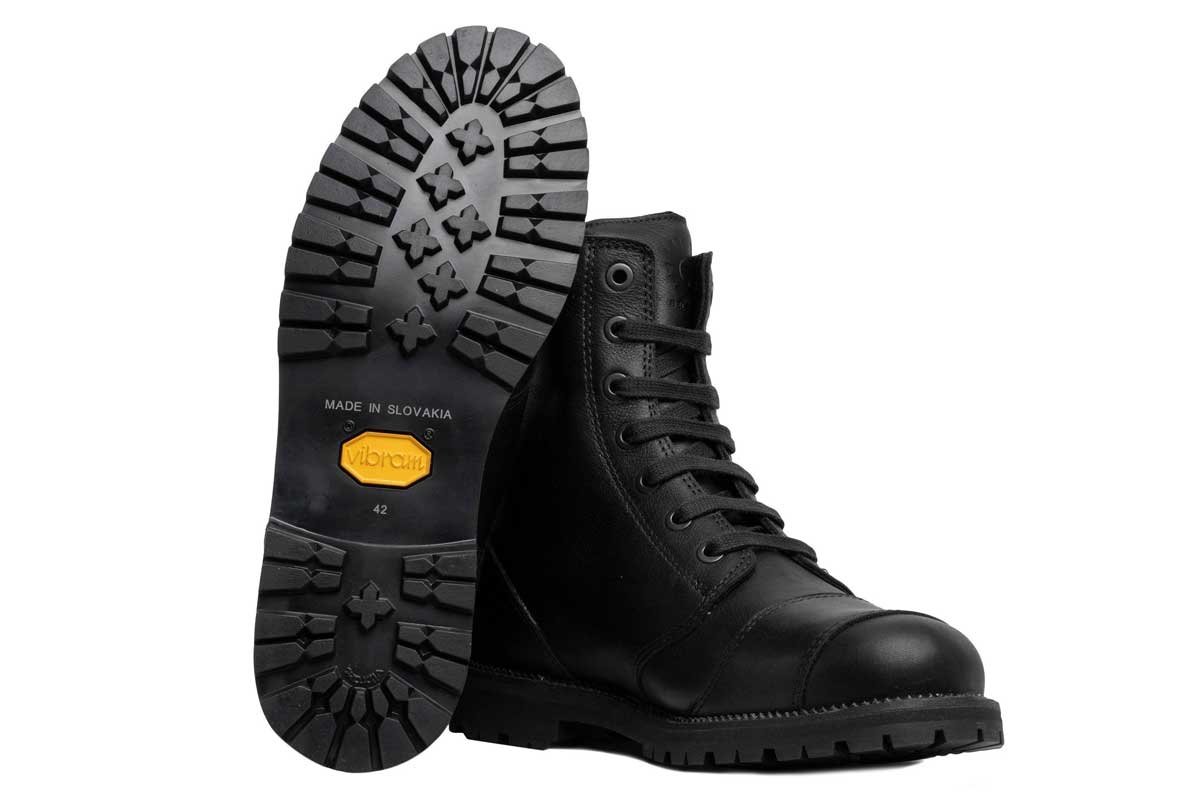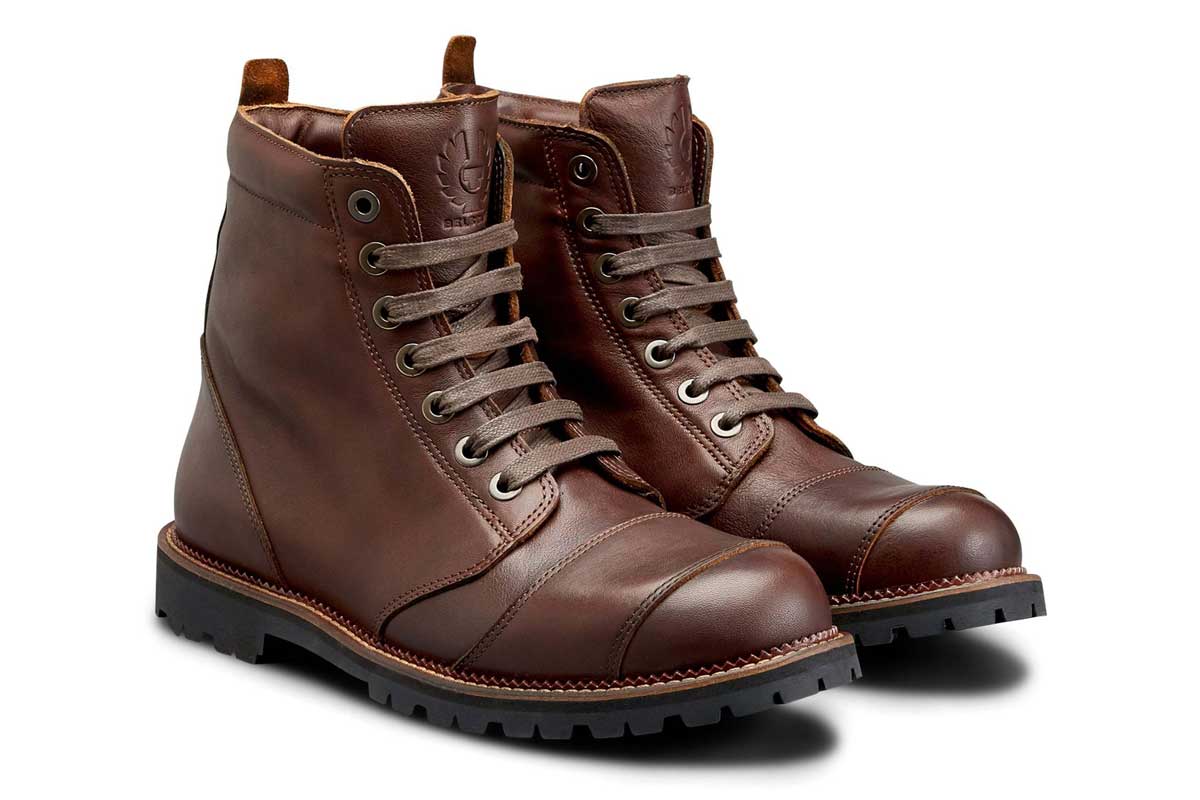 The Belstaff Resolve boots come in either a low gloss black or rich brown leather. Cut above the ankle these smart looking lace-up boots feature an understated embossed Belstaff emblem on the tongue. In fact, the only hint that these boots go beyond being standard footwear is an additional layer of leather across each toe to reduce shift lever wear.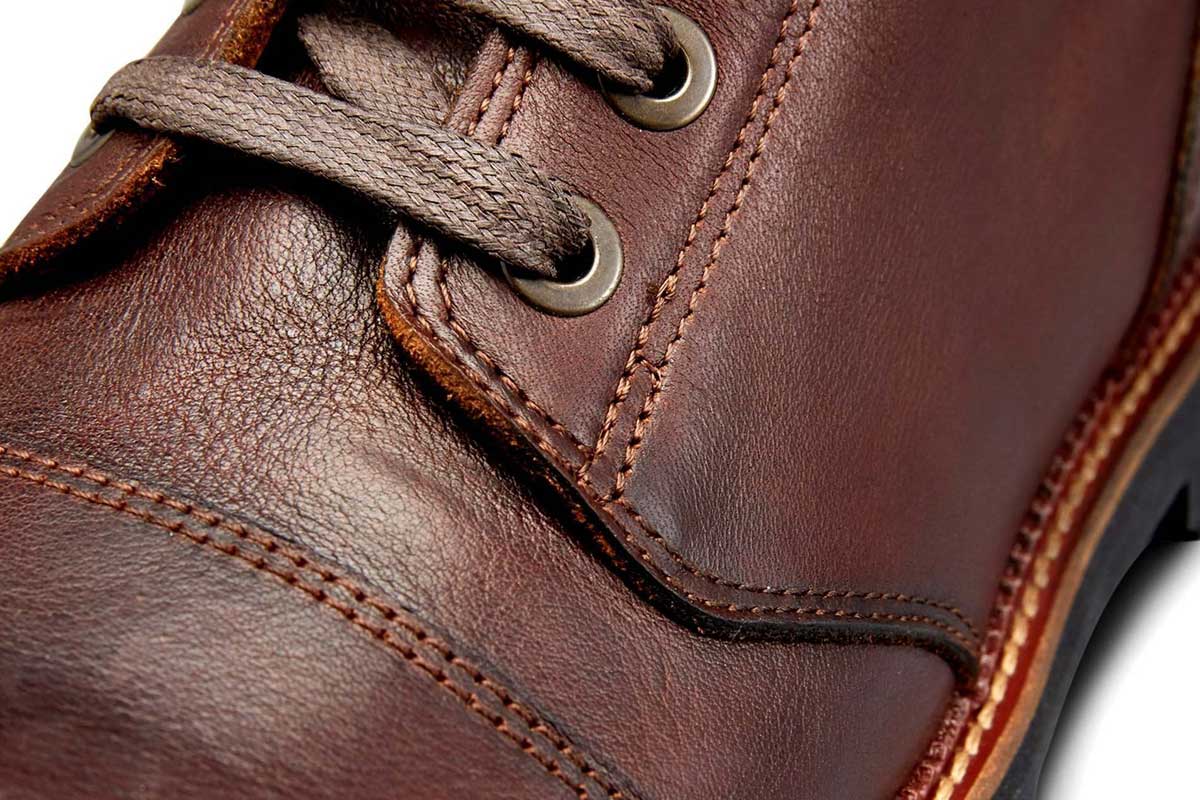 For improved comfort, the Belstaff Resolve boots feature and adjustable internal footbed. As for protection, each heel and toe cap boast reinforced capping. Additionally, hidden malleolus armour pucks on either side of the ankle protect your bones from hard knocks. Finally, a Vibram rubber sole offers all the grip you need on the bike while delivering plenty of flexibility for when you're off it. The sole is also designed with longevity in mind so you know your investment in these premium boots will pay off in years of unfaltering use.