Everyone has different requirements when it comes to luggage. However, as motorcyclists, we have a few unique issues that need to be addressed. First and foremost is protection against the elements. If you're going to be riding around with your valuables on your back the last thing you want is for them to get ruined by a sudden downpour. San Fransisco based Mission Workshop has a history of producing technical bags that meet the demanding requirements of bike messengers. Weatherproofing and strength have always been at the core of their product range and ten years on they've pretty much mastered it, case in point, the Rhake backpack.
"The Rhake is built to hold everything you need for work, play, and the occasional overnight." – Mission Workshop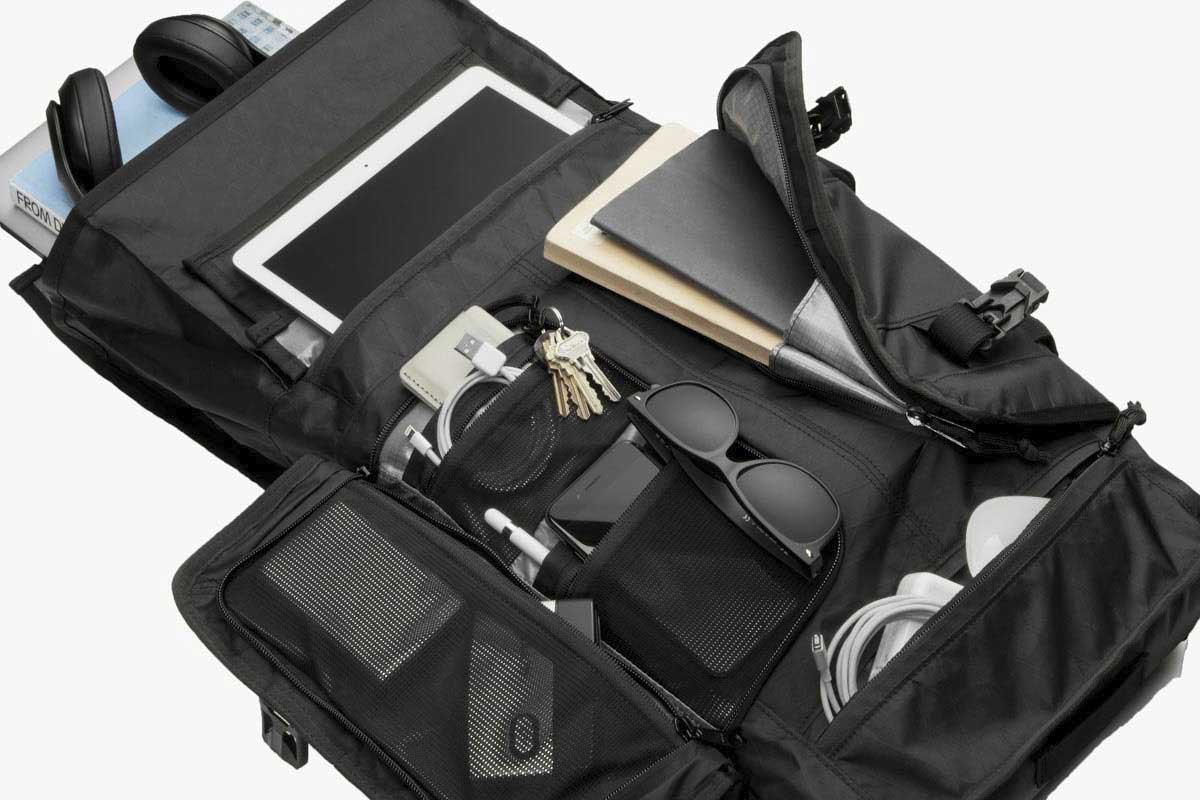 Rhake Backpack – Features & Design
The Mission Workshop Rhake backpack measures 21 x 13 x 5 inches, weighs 3.1 pounds and offers 22 litres of storage space. The main compartment can expand beyond the 22L capacity by loosening straps across the front of the bag. This will allow you to fit enough gear for your average two-wheeled weekend away.
The Rhake also features several additional storage compartments for separating smaller items or safely carrying fragile ones. The front of the bag has 2 pockets designed to store smaller items like your house keys, sunglasses, passport or mobile phone. Internal see-through pockets keep things neatly organised and easy to access. Above them is a flap that is lifted to reveal a pocket designed to house a tablet of up to 10 inches. At the base is another compartment for storing your electrical cables or perhaps your dirty drawls and stinky socks if out you're camping. On each side of the bag are additional, purpose-made pockets. One side is a large internally padded sleeve that will hold a laptop (15 to 17 inches) the other contains an elasticated net you can pull out to carry a water bottle.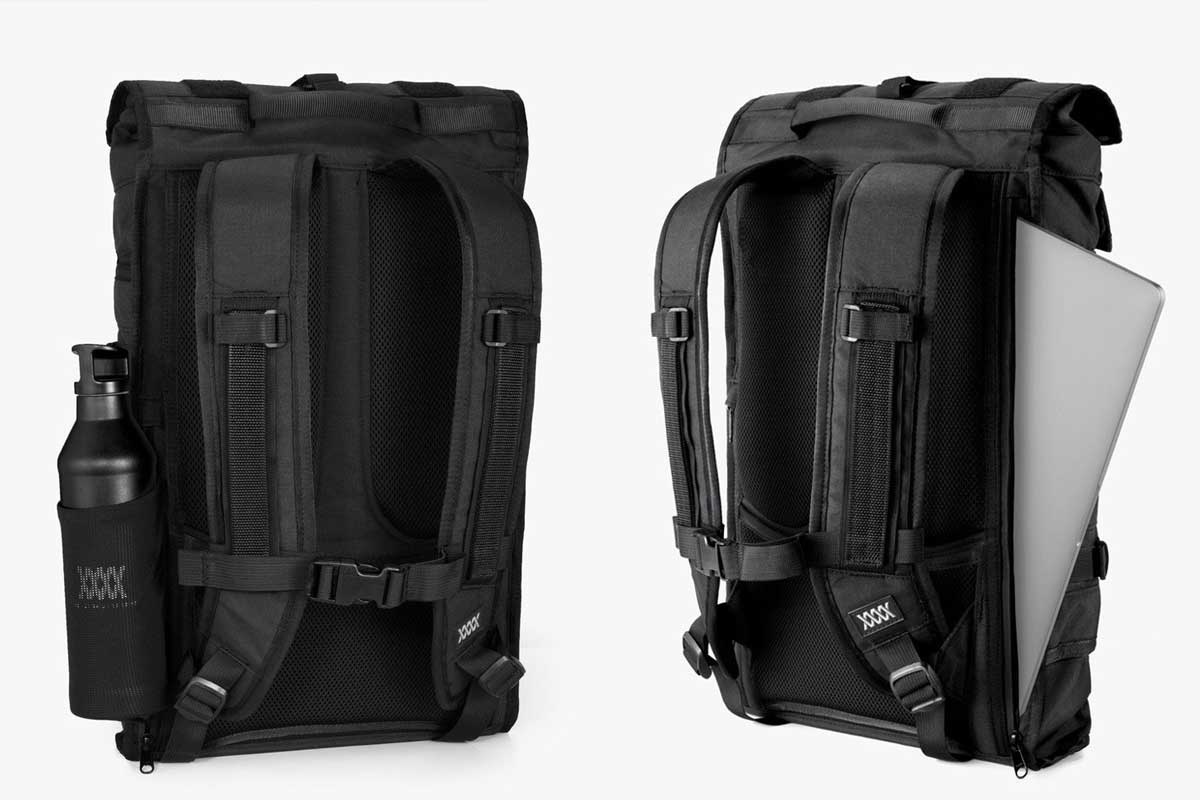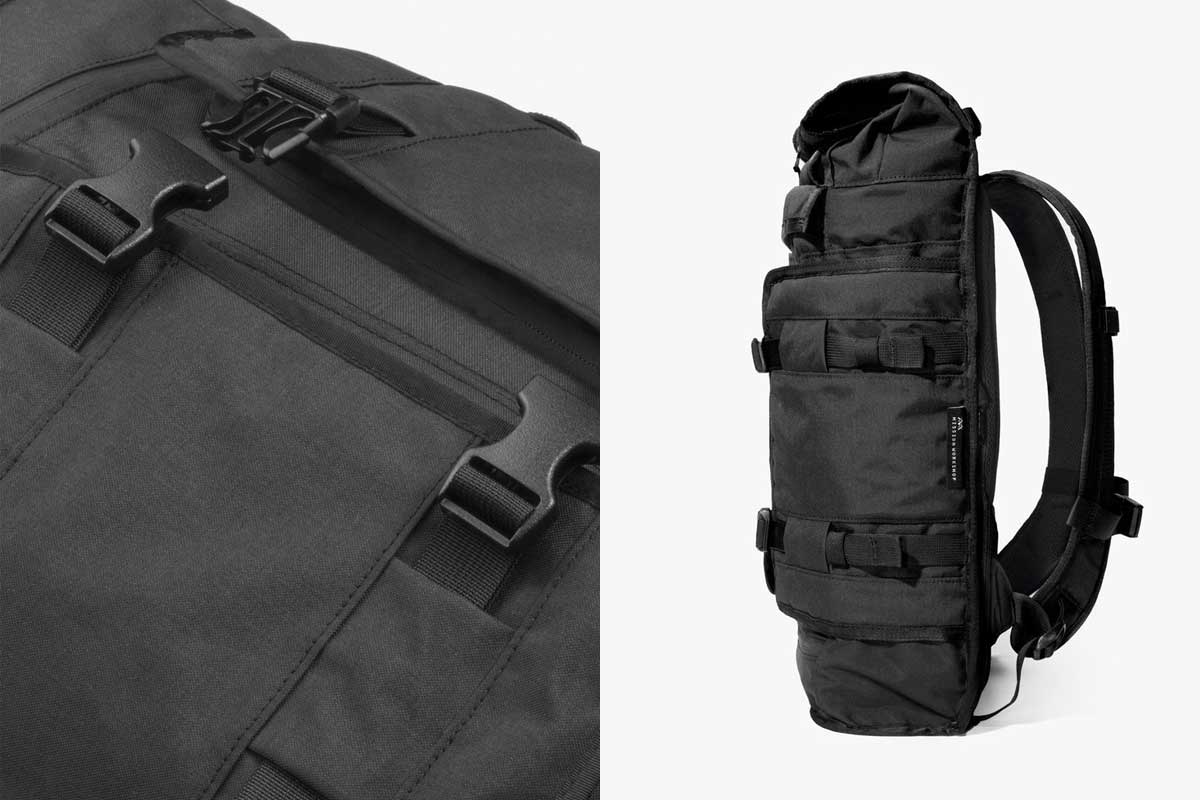 Flip the bag over and you'll find a pair of Arkiv rails on the Rhakes carry straps. These allow you to fit optional attachments from the Mission Workshop Arkiv range, such as a mobile phone pocket. The straps and rear of the bag are padded for comfort and lined with mesh to help with breathability. While you ride a height-adjustable chest strap can be fastened to relieve stress on your shoulders and you can pass the handle from your luggage through the lower padding for greater ease at the airport.
Note: To see the Mission Workshop Rhake Backpack in action check out the video at the end of this article.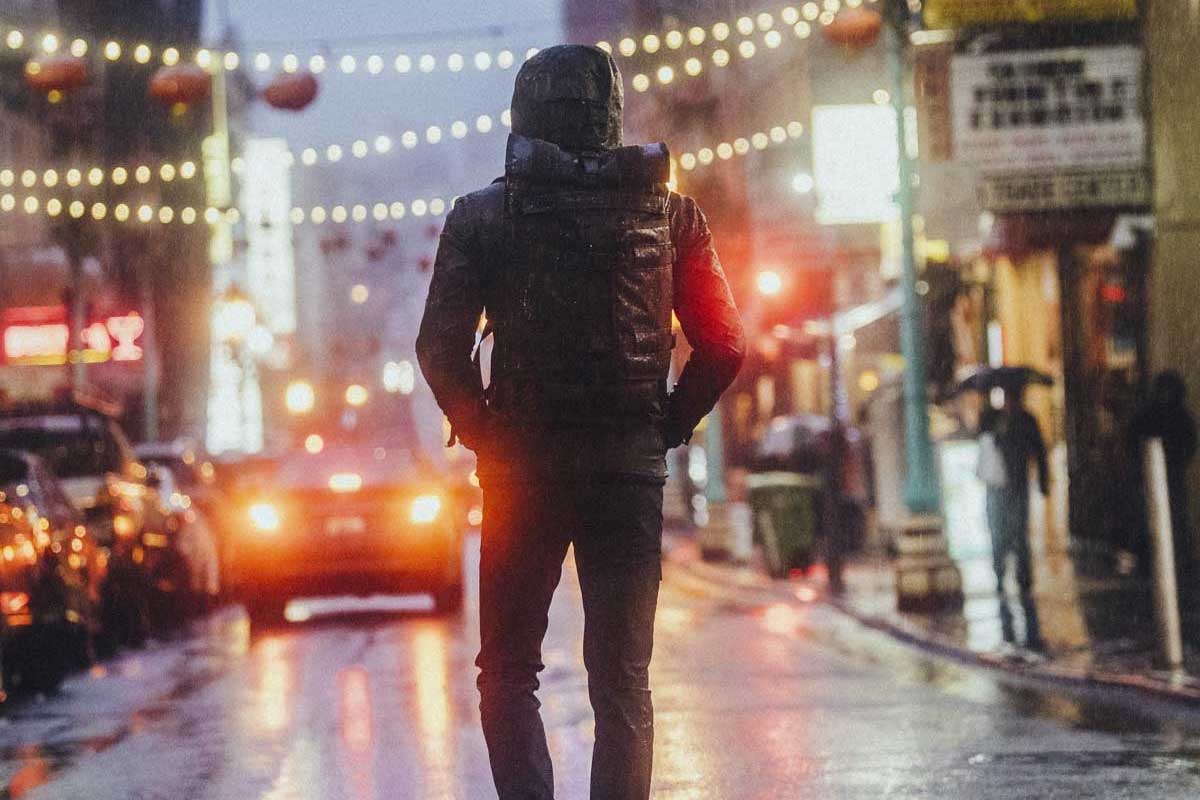 Rhake Backpack – Built to Endure
The outer shell of the Rhake is constructed from Mission Workshop's HT500 material. It's a 500D nylon that offers impressive strength-to-weight properties and looks slick in 3 different colourways of black, grey or black camo. HT500 will also age over time in the same way that full-grain leather does to develop a patina that will be unique to each bag.
Mission Workshop has applied a water and stain-resistant coating to the Rhakes exterior to increase its ability to withstand the elements, which is a key selling point for this all-purpose backpack. The weatherproofing continues with the use of water-resistant zippers on all closures and a roll-top opening on the main compartment. Most importantly, each and every compartment of the Rhake is lined with a 100% waterproof lining to keep moisture out no matter what conditions you're riding in.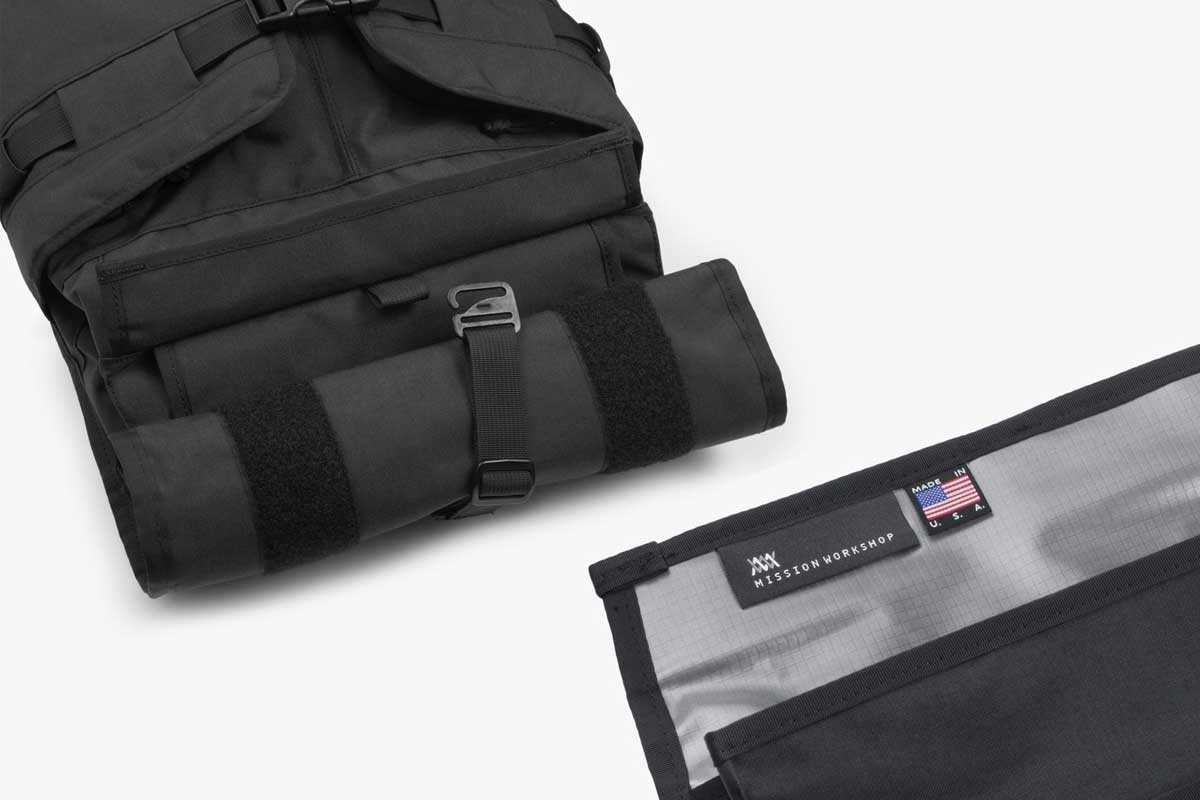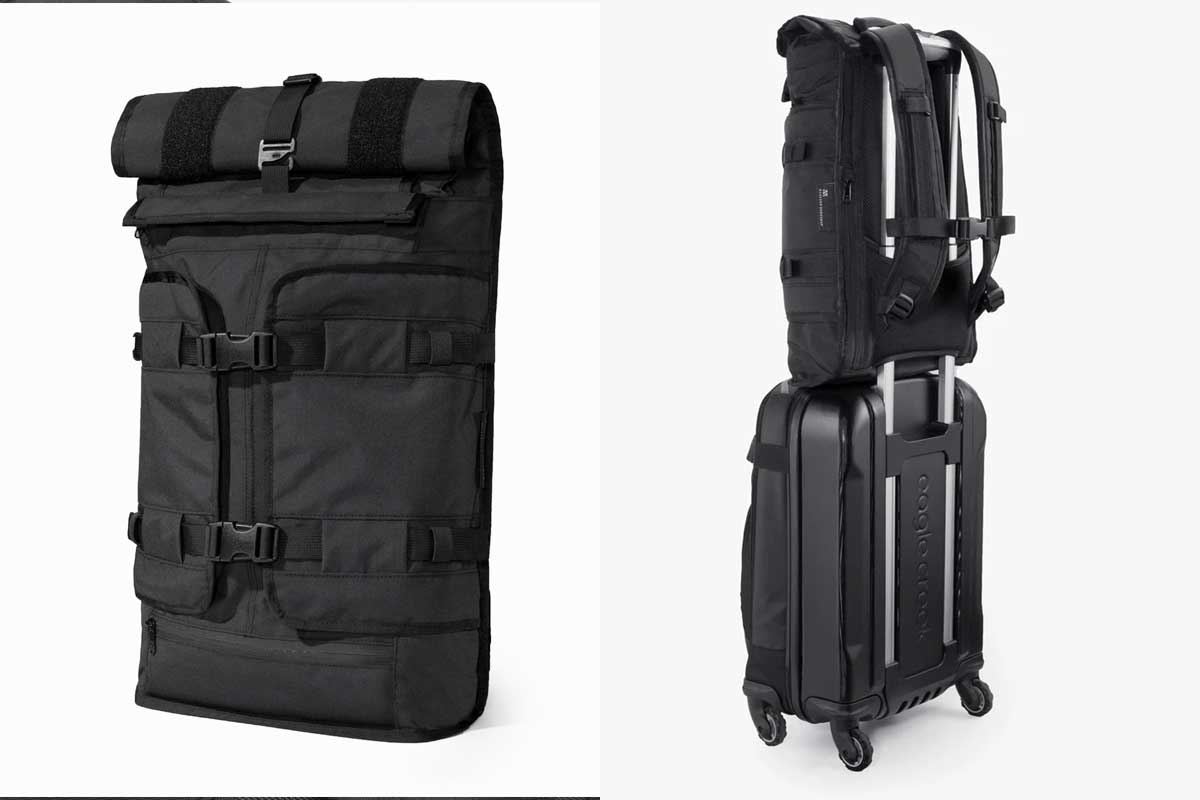 Mission Workshop Rhake WX & VX
Along with the base model Rhake backpack, Mission Workshop offers 2 premium versions. The Rhake WX and VX are based on the same core design but are constructed from different materials. The Rhake WX utilises Mission Workshop's military-grade 10oz Duck canvas. The canvas is available in a wide range of colours and is waxed for weatherproofing. The waxed canvas of the WX will develop a great patina over time as it naturally scuffs and creases with use. The Rhake VX is constructed from the companies top of the range VX-21 ripstop fabric. The material features an internal diamond ripstop layer that offers industry-leading abrasion, tear and weather resistance. The VX model also comes with Fidlock magnetic buckles on the front in place of the standard Duraflex buckles found on the other models.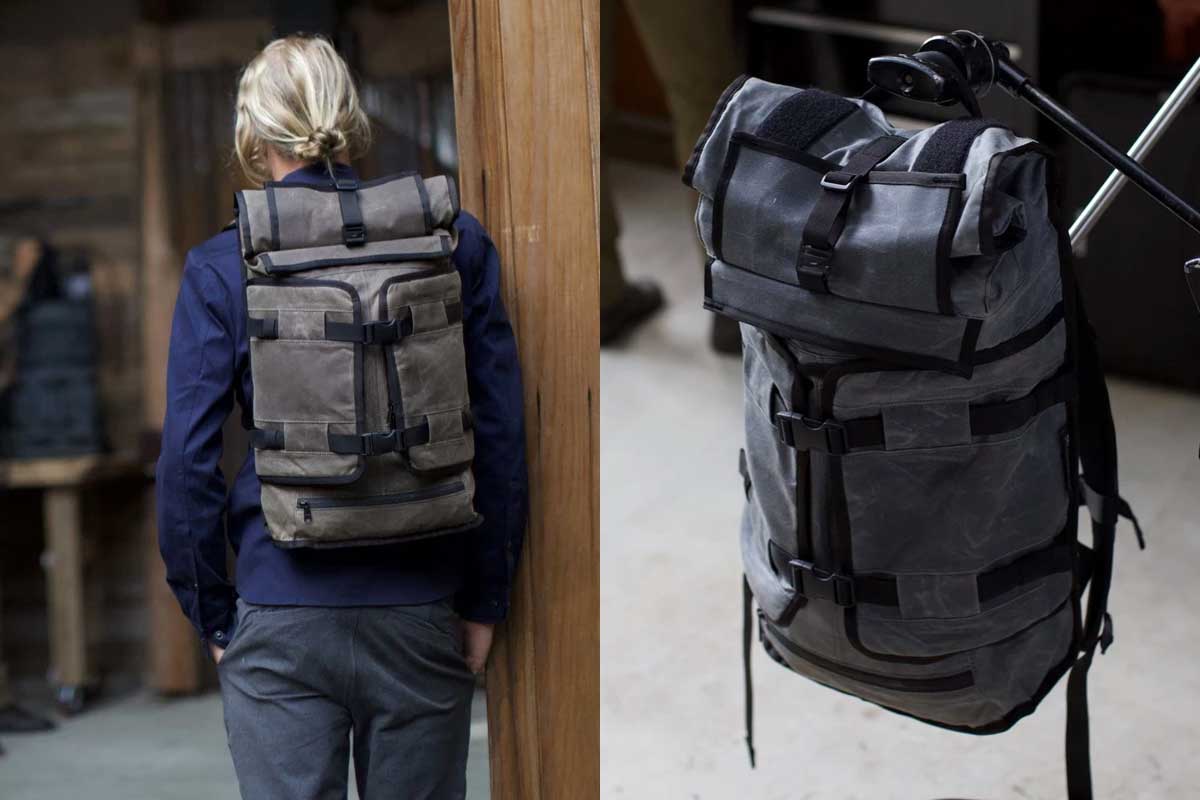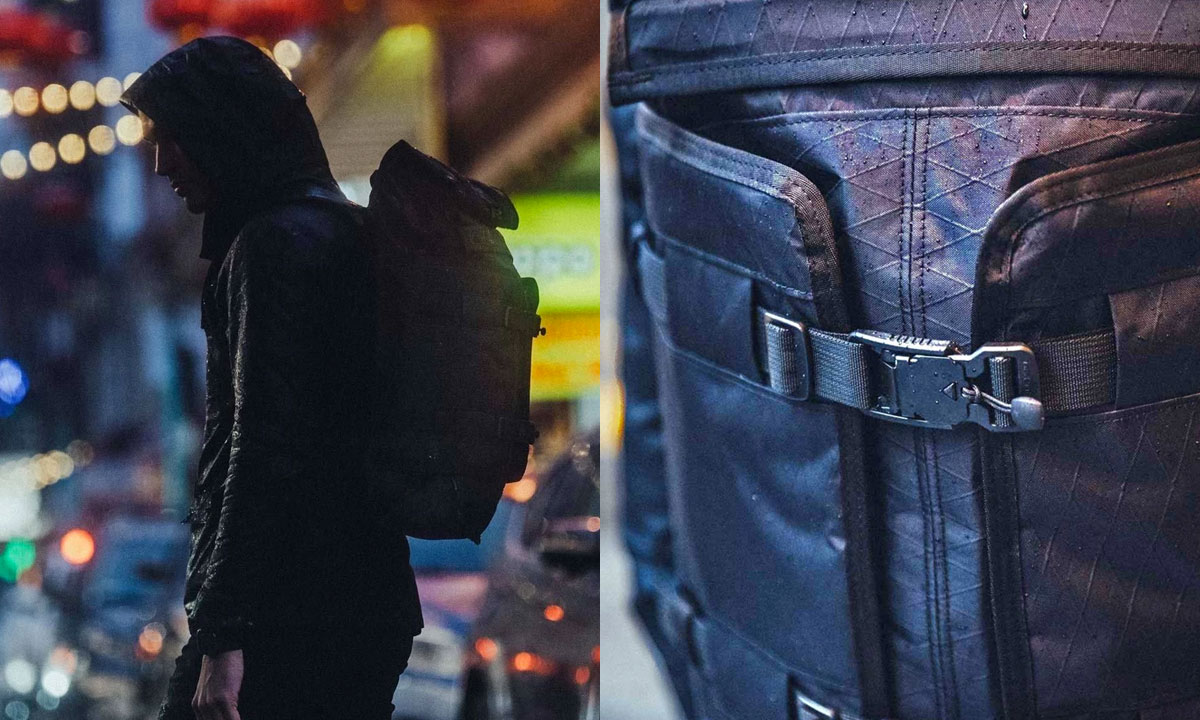 Mission Workshop Forever Guarantee
Made entirely in the USA Mission Workshop offer their "Forever Guarantee" on the Rhake backpack series. They're so confident in the construction of their bags they will repair or replace products free of charge and will even cover the postage costs. That what I call excellent customer service.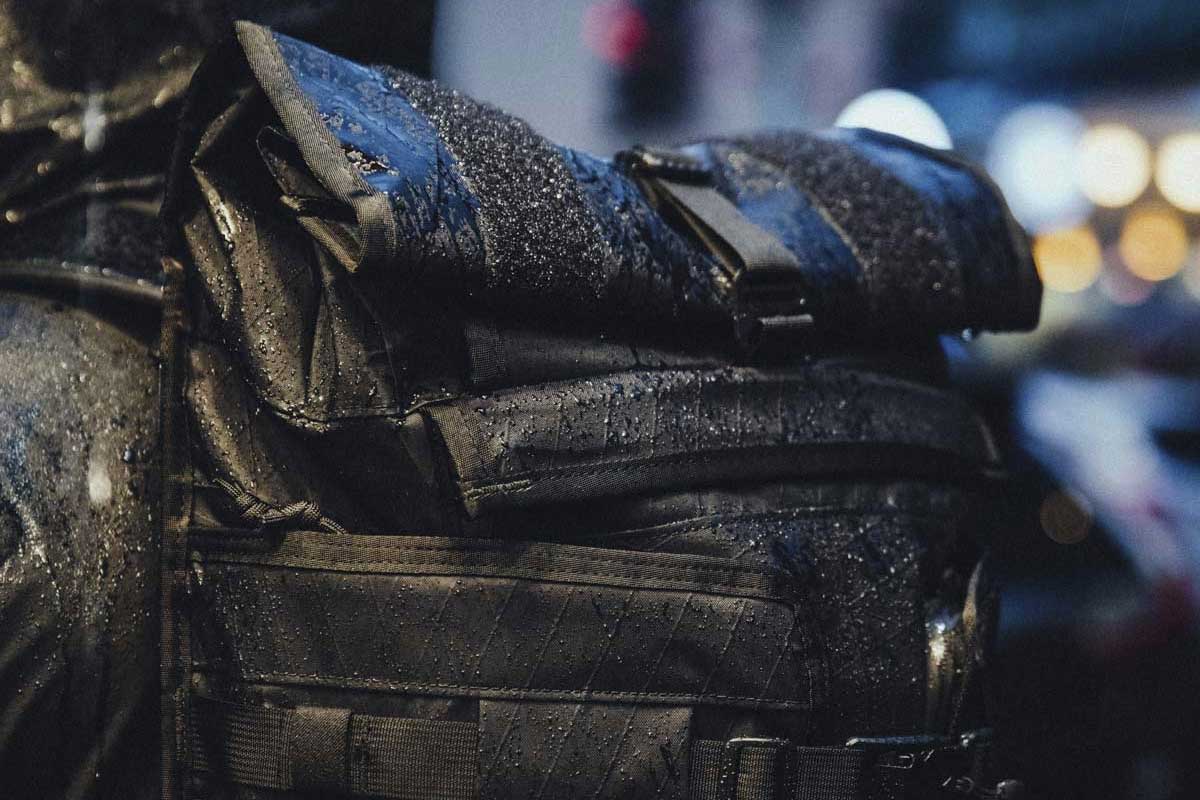 After a few weeks of using my Mission Workshop Rhake backpack, I have retired all of my other backpacks in favour of it. The Rhake is easily the best made and best functioning backpack I've used during my 15+ years of riding. However, this kind of quality comes at a price. The Rhake isn't a cheap backpack by any means, but if you're after a bag that'll stand up to whatever situation you put it in, I'm confident it will not disappoint.