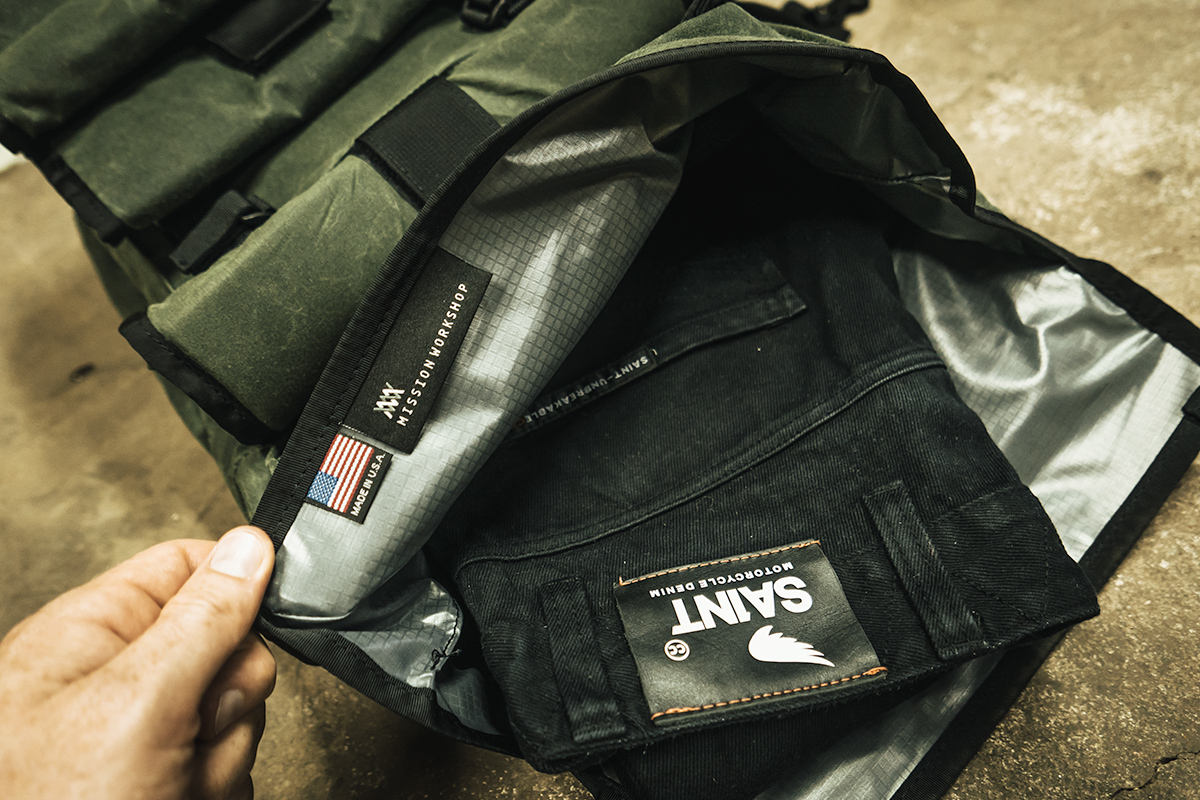 A backpack for any occasion.
San Fransisco based Mission Workshop have been producing weatherproof bags and technical gear for some time now. When it comes to solving my problem however they have one ingenious product that goes by the name of Arkiv.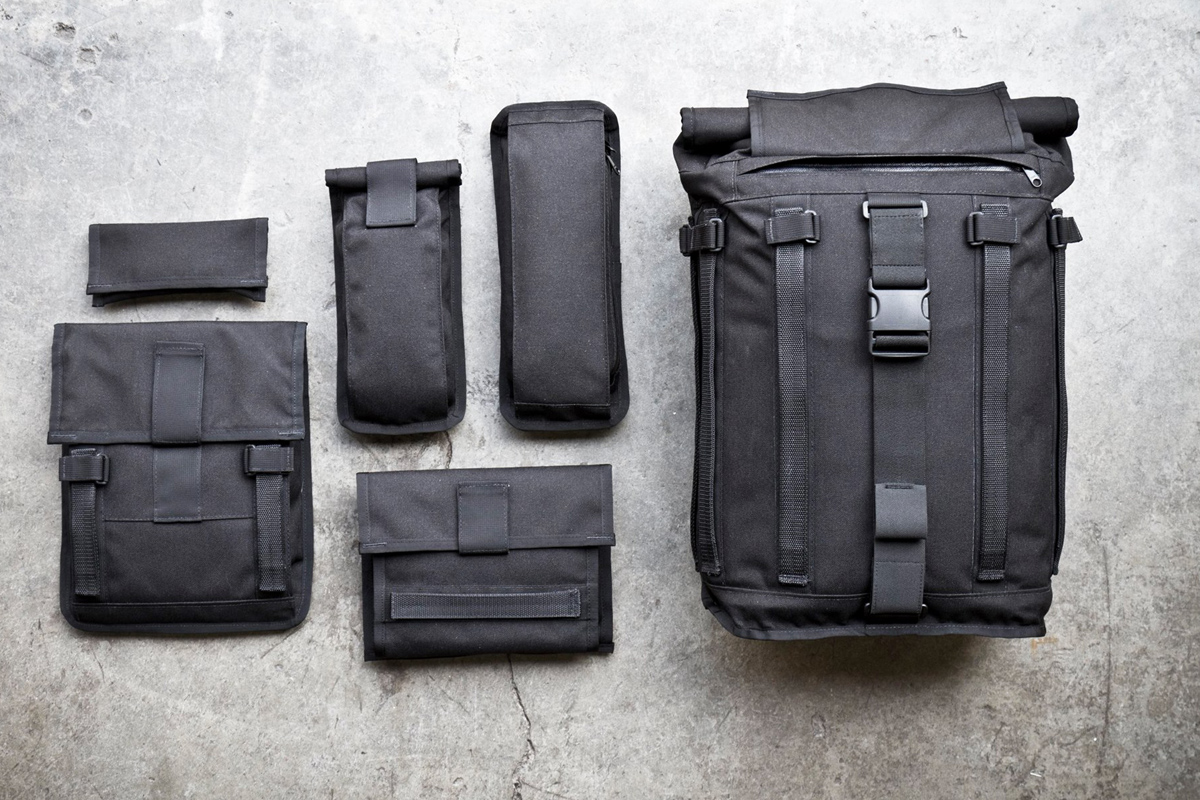 Arkiv is a modular backpack system which allows you to increase or reduce the bags carrying capacity depending on your needs. The way it works is you first purchase a base pack. These come in 2 sizes of 20L & 40L and with a standard or heavy duty option. Each base pack has a different "rail" configuration that allows you to attach a number of additional bags or as they call them modules. The modules all vary in size and purpose from padded, waterproof laptop cases to tool pockets and you can choose from around 10 different variations.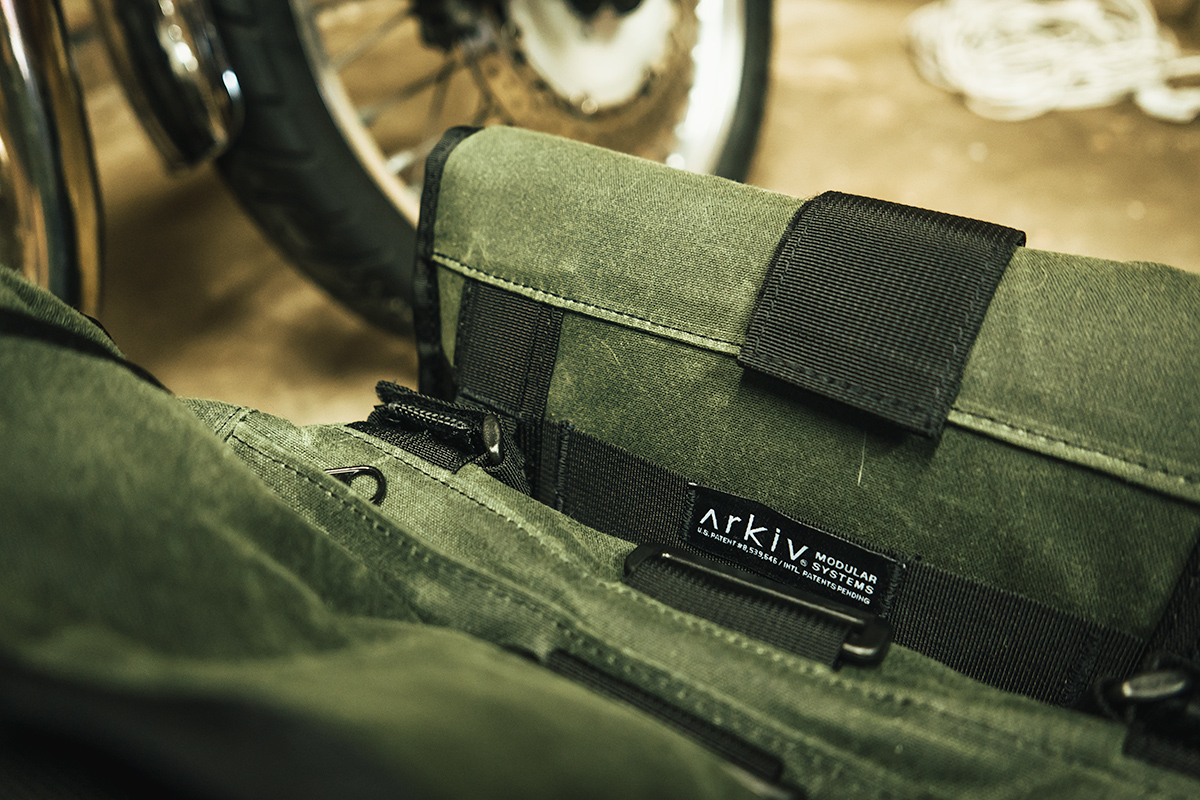 To add or remove a module you simply open the velcro locks at the top of each rail and slide the aluminum brackets on the back of each module on. You then fasten the velcro locks back up and everything is secure. The placement of the rails on the base pack means you can fit the modules in different locations and some modules even feature rails of their own for piggybacking other modules. This may all sound a bit confusing and it was, but only for the first couple of times. After that, I was adding and removing things with ease.
The Arkiv backpack I tested came with the 20L R2 base pack. The large compartment of the base pack provides enough space to fit a weekends worth of clothes along with your toiletries, a backup jumper, you could probably even jam an extra pair of shoes in there too. The main compartment has an additional storage pocket to split things up and there is a smaller externally accessed pocket all of which feature a waterproof lining. When closing the bag you have the option of either just folding the top flap over or rolling it depending on your preference and everything secures with wide velcro panels. The R2 features 2 rails down the back and one on each strap to allow for the fitment of Arkiv modules.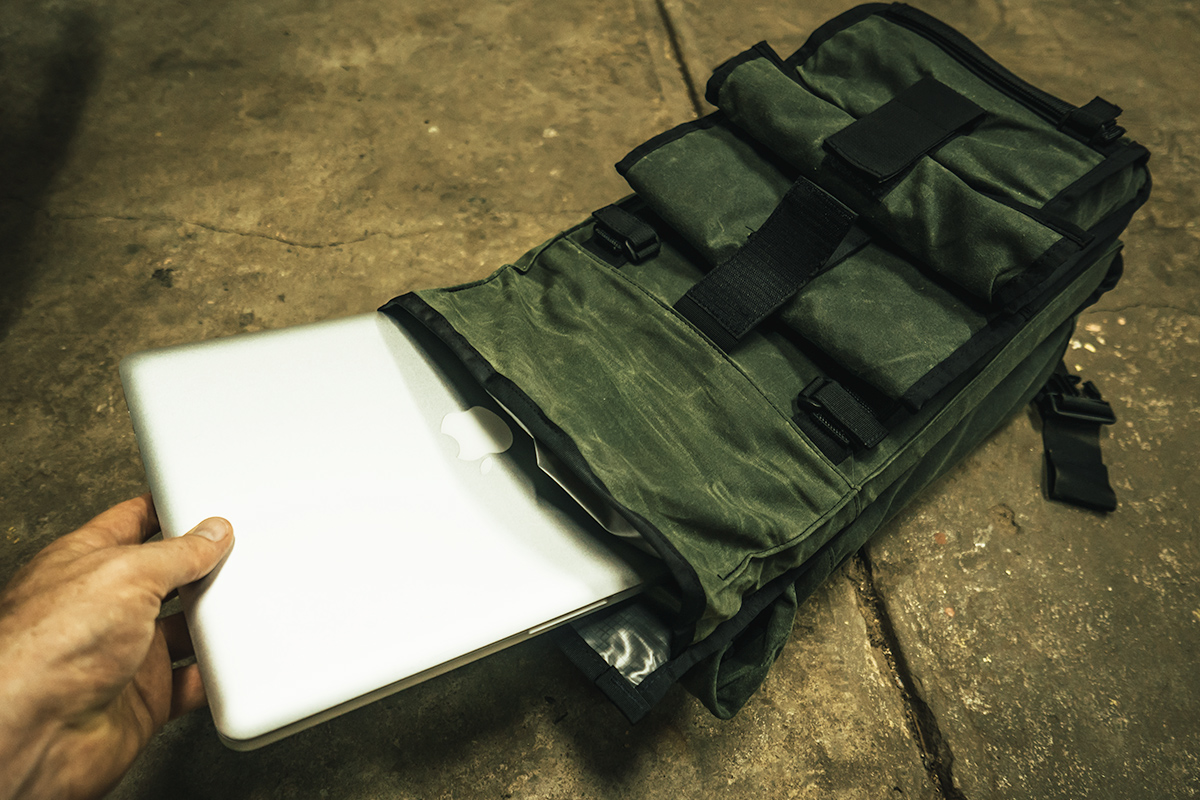 Along with the base pack, my Arkiv came with 4 additional modules. These included a padded laptop case, a folio module, tool pocket and mobile phone pocket. The laptop case did exactly what it was supposed to and the padding was a nice touch for peace of mind. I used the folio for storing toiletries and the tool pocket for my EDC camping tools. With all the modules in place and fully loaded the rails take the brunt of the weight so to help keep everything together the base pack includes a strap that can be extended over all of the packs. As with the base pack, every module has a waterproof lining and zippers. The waxed canvas didn't take long to show scuff marks (as waxed canvas tends to) so if your precious about your things looking perfect perhaps go for a non-waxed finish.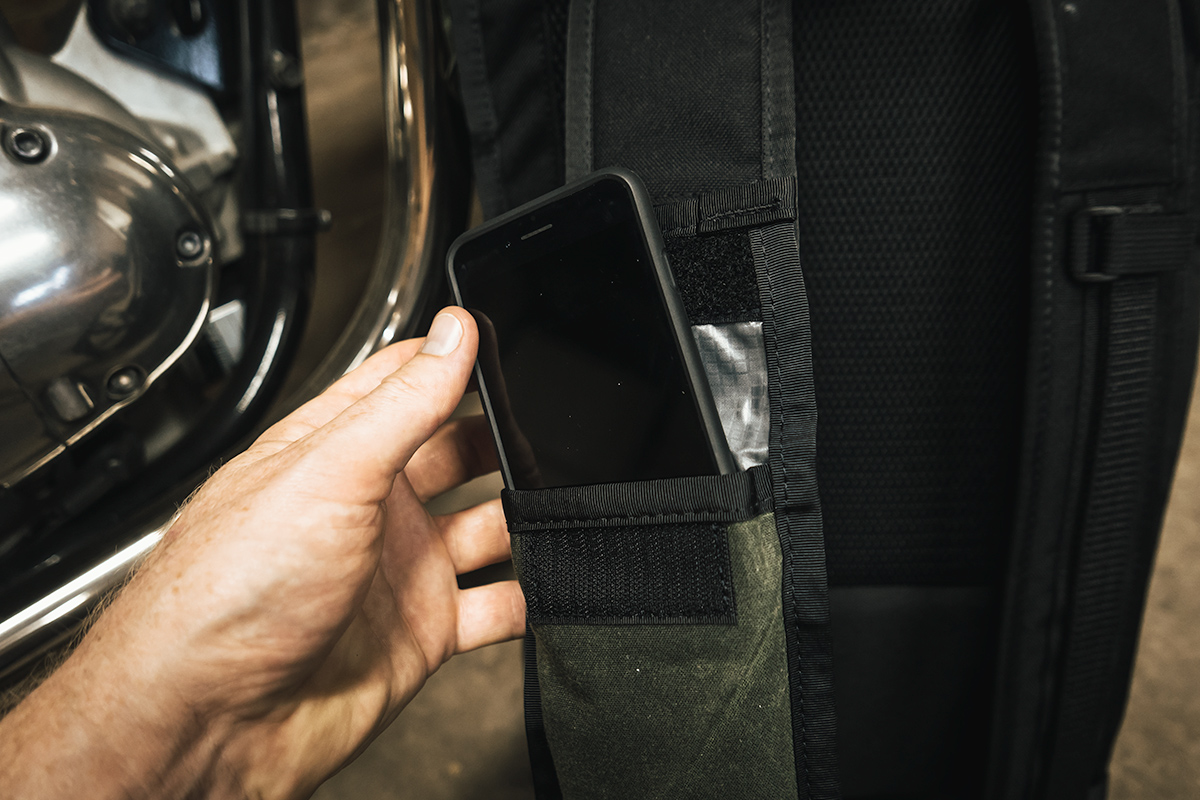 The wide straps on the base pack are padded and sat well on my shoulders. The straps also came with enough adjustment length to allow me to sit the bag low on my back so it actually sat on my bikes seat to really lighten the load. A chest strap helps to prevent fatigue on the shoulders and the bag has a stiff padded panel where it sits on your back so you don't get anything poking into your spine. An additional waist buckle can be added for hikers, but it's not something I'd add for riding.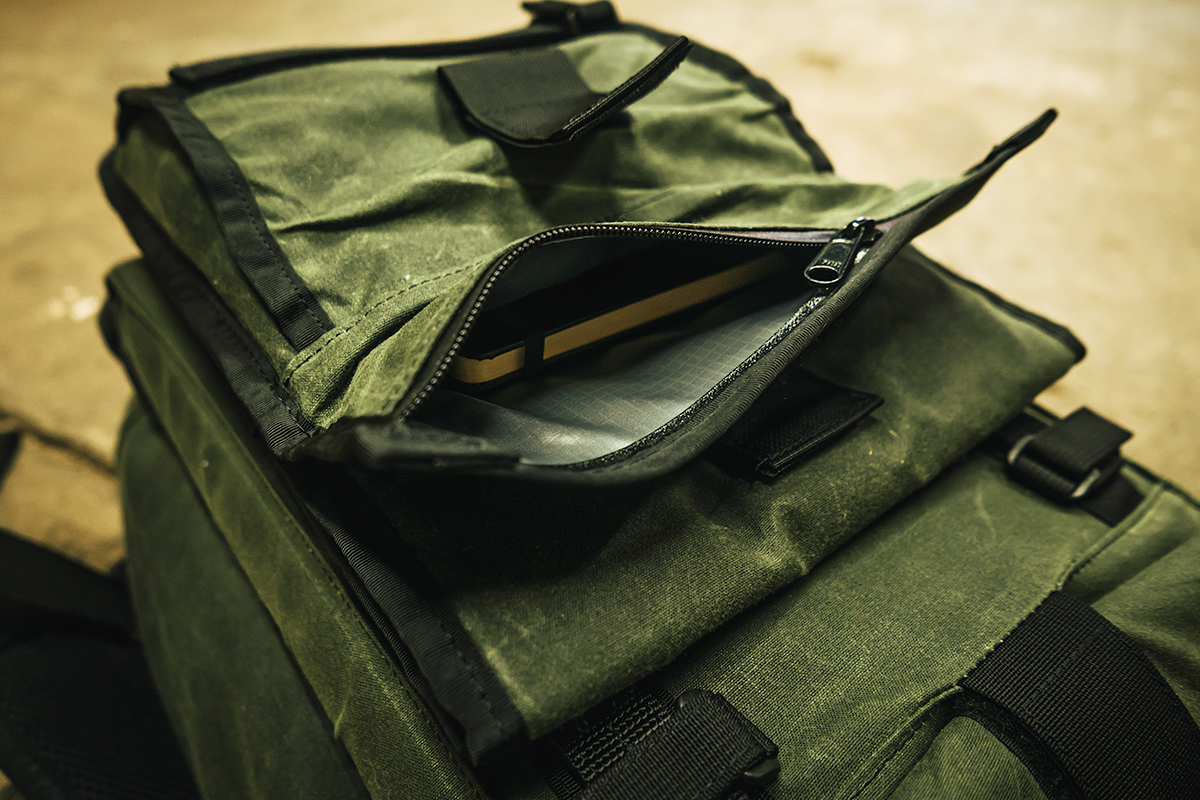 Made tough with quality materials the Arkiv isn't cheap but it's clear that you are getting what you pay. As for styles you can choose from a range of color options including hi-viz orange, waxed brown or olive canvas, camo or basic grey and black. To back up their offering Mission Workshop also provide a lifetime warranty on their bags which are all made in the USA.
As a motorcyclist, finding the right backpack can be challenging. For years I've struggled to find a solution that fulfills all of my day to day needs so my only option has been to own several of them. I have a small bag for carrying my work gear (laptop, books, etc) and a larger bag with enough storage space for a weekend away on the bike. I could, of course, go out and buy panniers and a tank bag but let's face it they're not the most aesthetically appealing addition to a café racer. Thankfully there is an alternative.