It's getting almost impossible to distinguish between motorcycle gear and regular streetwear. One brand who are experts at disguising their footwear as everyday fashion is Stylmartin. The Italian brand stocks everything from full-blown race boots for both on and off-road riding to a whole range of sneaker styled models. Amongst them sits the Stylmartin Core Motorcycle Trainers which look like a regular pair of hi-top boots yet offer CE certified levels of safety.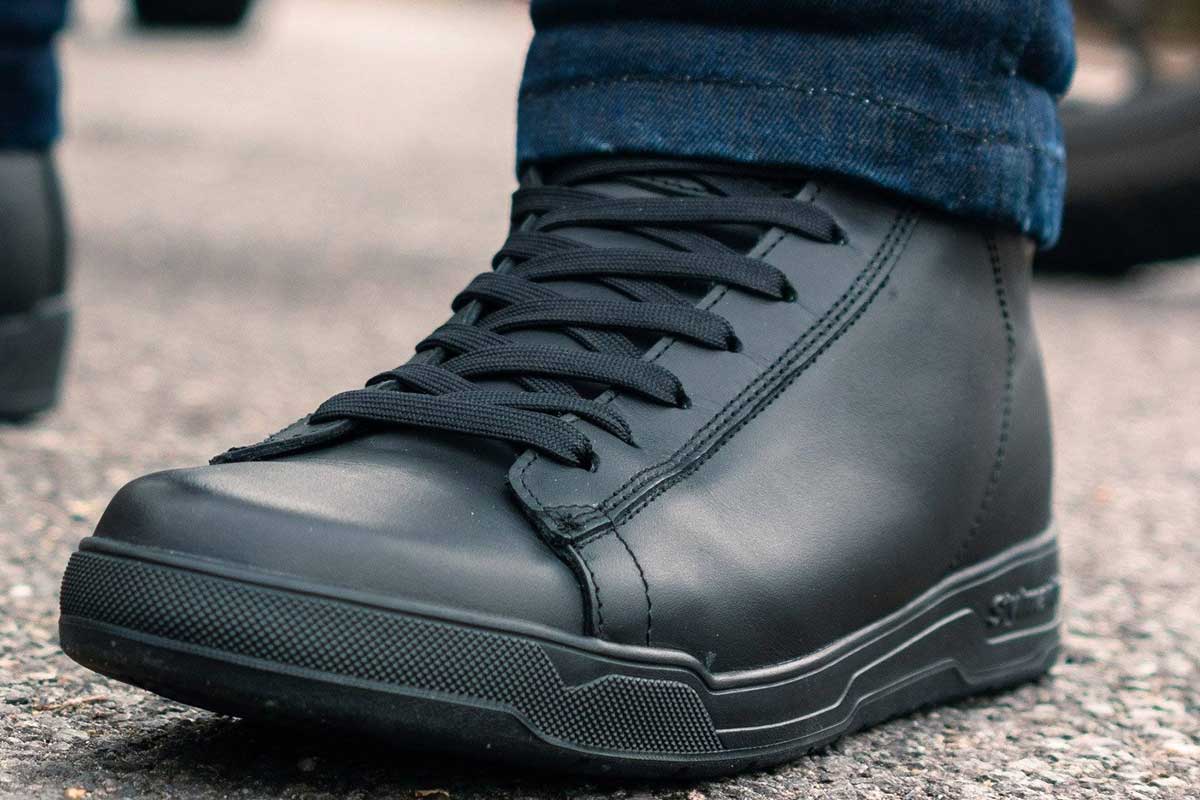 Finished in a stealthy black on black colourway the Stylmartin Core Motorcycle Trainers are constructed using a premium full-grain leather upper. The leather provides excellent levels of abrasion protection and there are double layers in impact prone areas such as the toe and heel. To keep your feet firmly planted the Core trainers feature an anti-slip rubber sole for optimum grip in all conditions.
To extend the Core Motorcycle Trainers use beyond the warmer seasons Stylmartin has fitted the shoes with a specially designed internal lining. The lining consists of 2 purposeful layers of material. The first is a waterproof liner that'll keep your feet dry during a downpour. The second is a mesh lining designed to improve breathability on hot days. This results in a 'best of both worlds' riding gear solution. Stylmartin has also paid special attention to all-day on/off the bike comfort with the addition of a perforated anatomic footbed.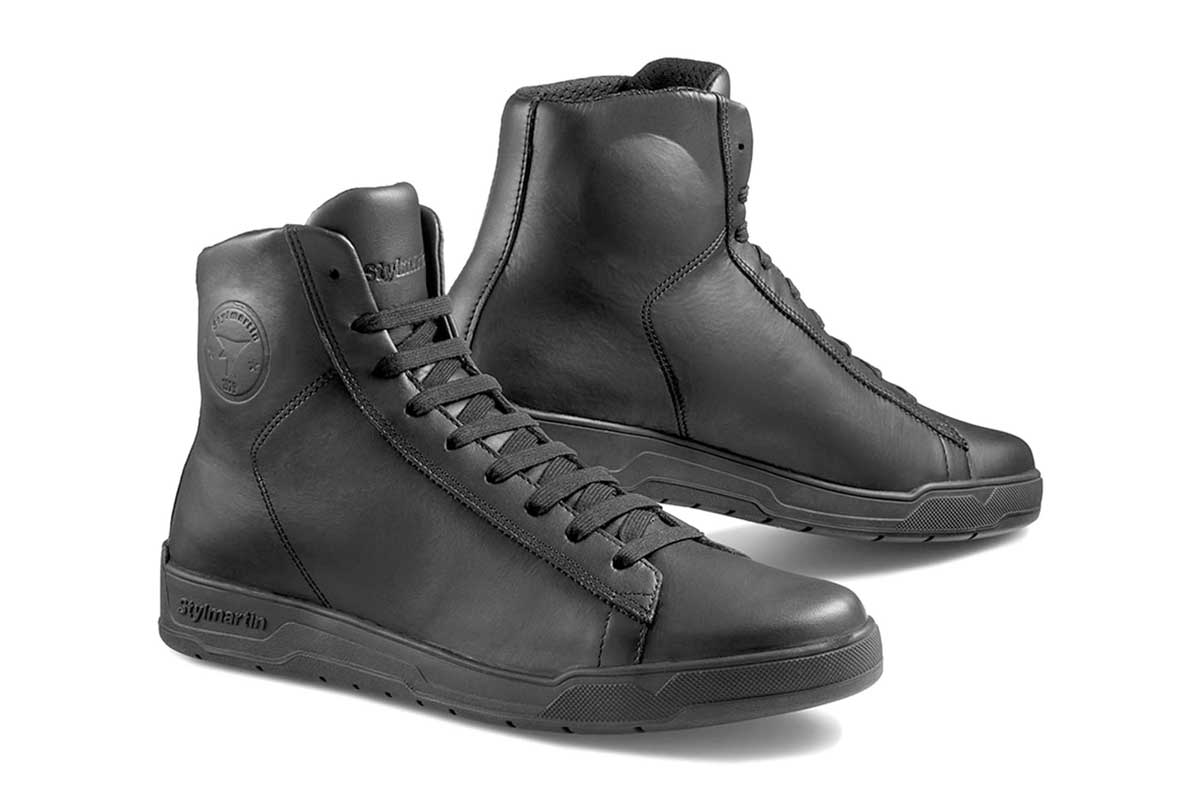 The Core's hi-top trainer design covers your ankles and PU malleolus protectors on each side of each foot soak up any hard knocks. The Stylmartin Core Motorcycle Trainers have a CE certified rating of EN 13634:2017, are designed in Italy and manufactured in Europe to Stylmartin's strict quality standards. Included in the Core trainers purchase price are white laces if you're looking to break up all that black and they're available in women's sizes too.