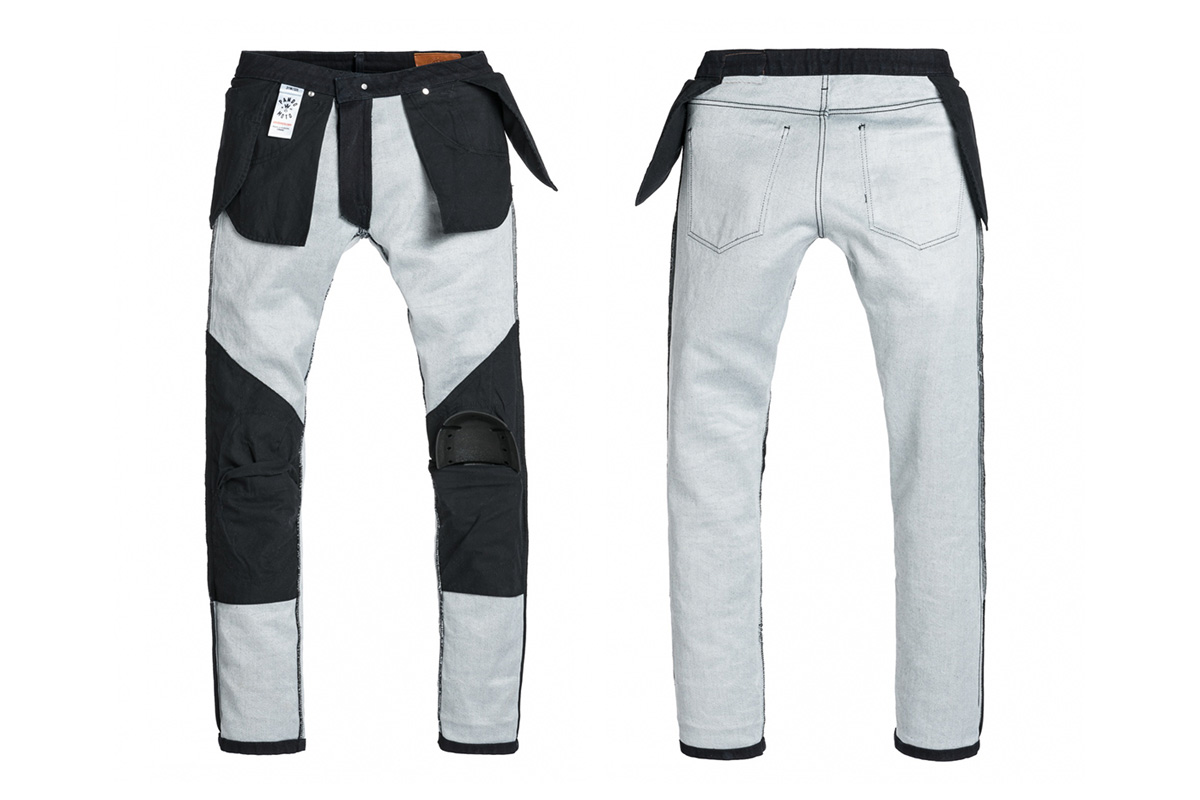 The Boss 105 jeans utilise a classic 5 pocket design with sturdy YKK zippers just like your favourite pair of Levis. Dyneema lays claim to being the 'world's strongest fibre' (15x stronger than steel) and Pando Moto has managed to incorporate a 55% blend of it into their denim. So, unlike your Levis, the Boss 105 jeans will withstand 4.1 seconds of abrasion resistance to keep your skin safe in the event of an accident.
The Boss 105 jeans are available in 2 style options. The "classic" straight cut indigo and the slim cut black. For extra knee protection, there's an additional layer of Kevlar and a pocket for inserting the included Knox CE certified armour. To prevent seams from bursting under pressure Pando uses chain stitching and rolled seams to withstand the extreme conditions of a collision.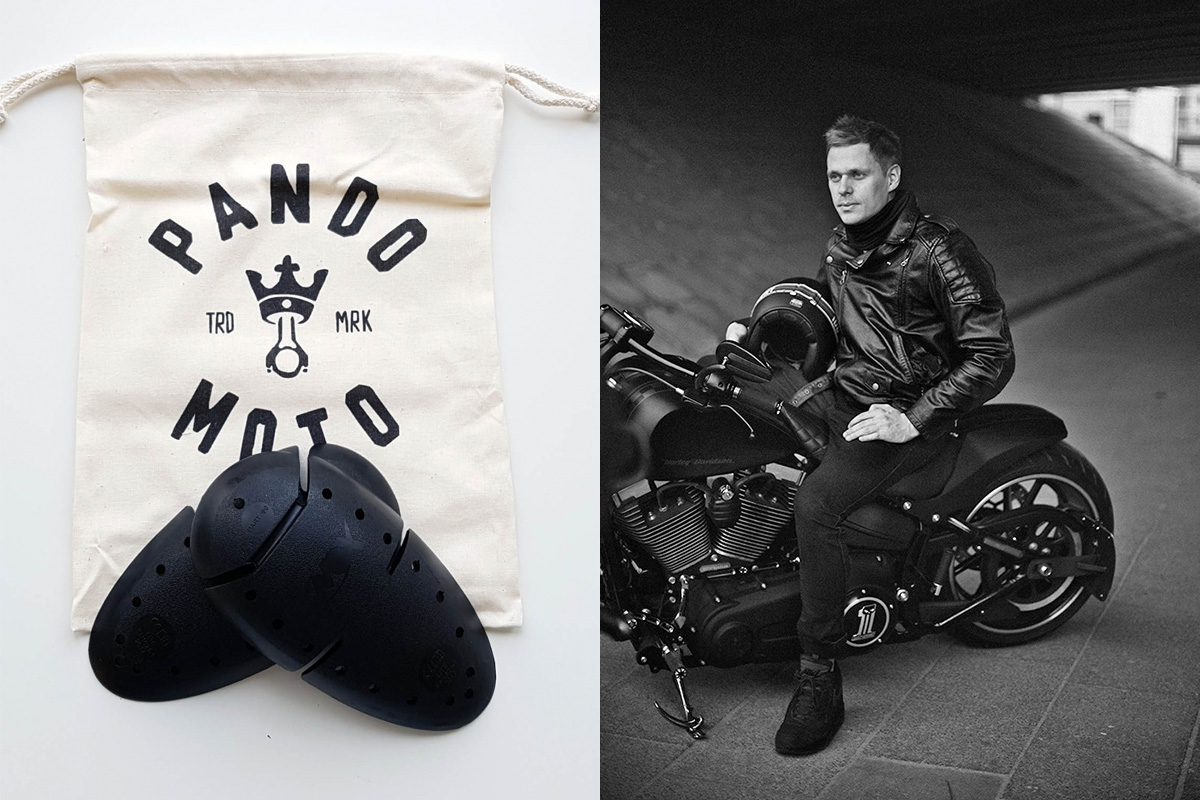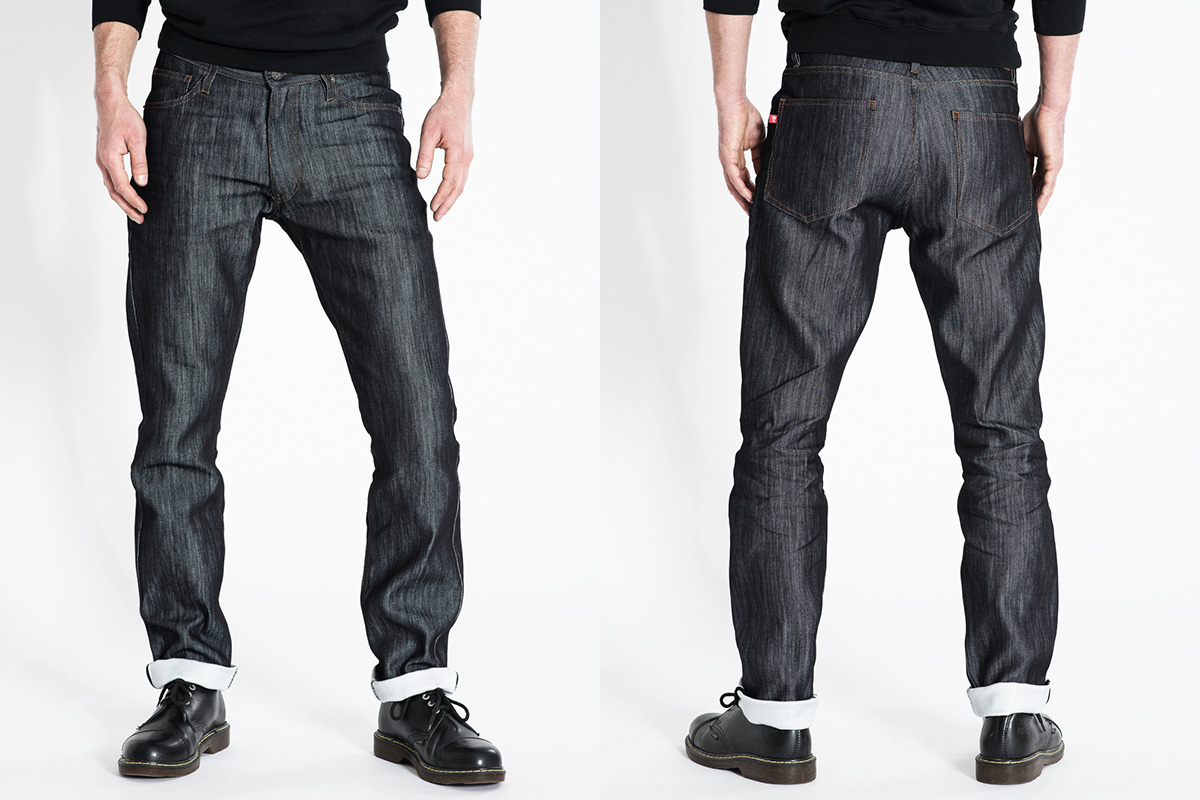 European protective clothing manufacturer Pando Moto have been offering 'limited edition' riding gear to the motorcycle market since 2011. The self-proclaimed street-wear brand mixes their love of motorcycles and fashion to create styles suitable for everyday wear without compromising on protection. Their 'Ballistic' range blends ultra tough Dyneema and 13oz denim to create the 'Boss 105 Ballistic'
jeans
.