Blending streetwear style with riding gear functionality has become a specialty of Icon's 1000 series and this is particularly evident in the evolution of this boots design. Where the previous version of the Truant had more of a basketball sneaker aesthetic the Icon 1000 Truant 2 uses a more fashion-forward moc toe design, similar to a pair of those ultra expensive Red Wing boots. Colour options are either black with contrasting white sole and stitching or tan leather with a white and gum colored sole. Panels down either side of the tongue conceal the boots laces and the shifter panel detail appears on both the left and right foot for styling symmetry.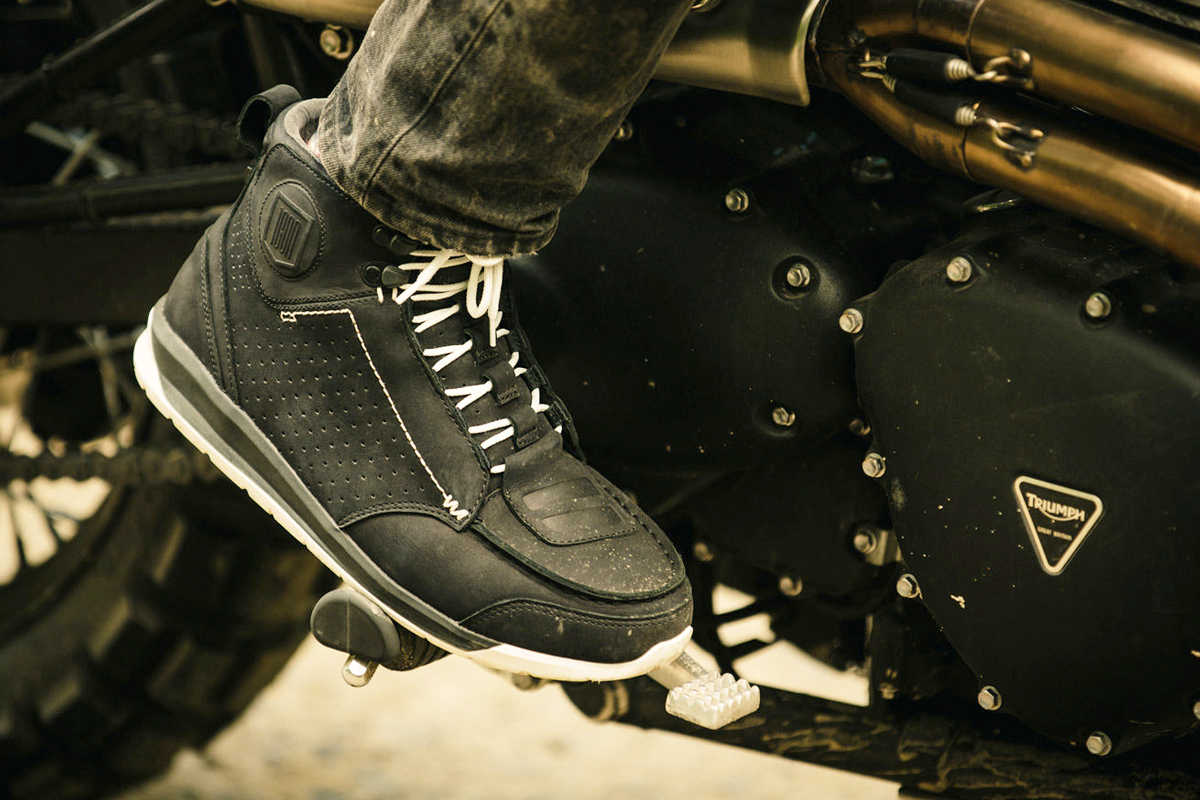 Other advancements in the boots design are the reduction in size and increased flexibility. These 2 factors have helped Icon to improve the overall comfort and wearability of the Truant 2 and have been done without sacrificing safety. The CE rated Truant 2 features lightweight D30 ankle protection on both the inner and outer ankle and a sturdy heel shell. Additional comfort features include microsuede internal linings and perforated side panels for increased airflow.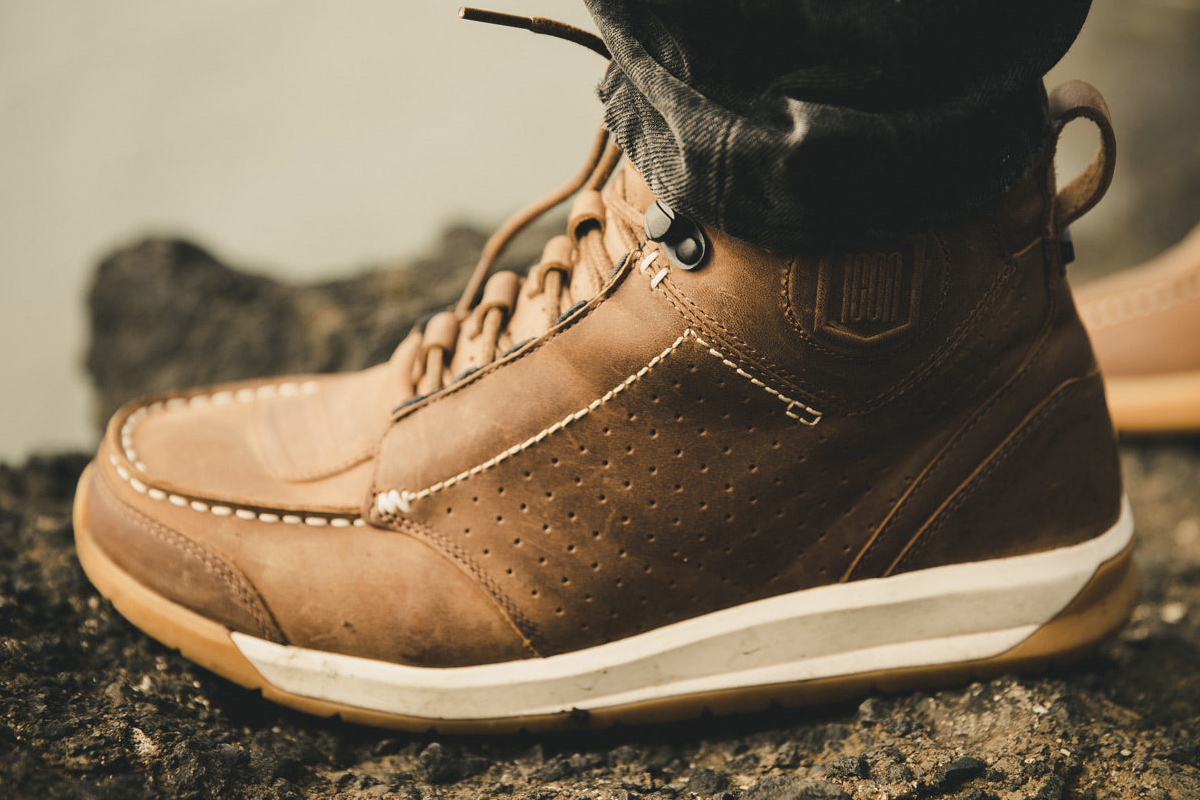 Impressively with all of these design updates and improvements, Icon has managed to reduce the price of the Truant 2 by $50 USD. This places the boots at the $150 USD mark, a lot less than those Red Wings will set you back and a hell of a lot safer.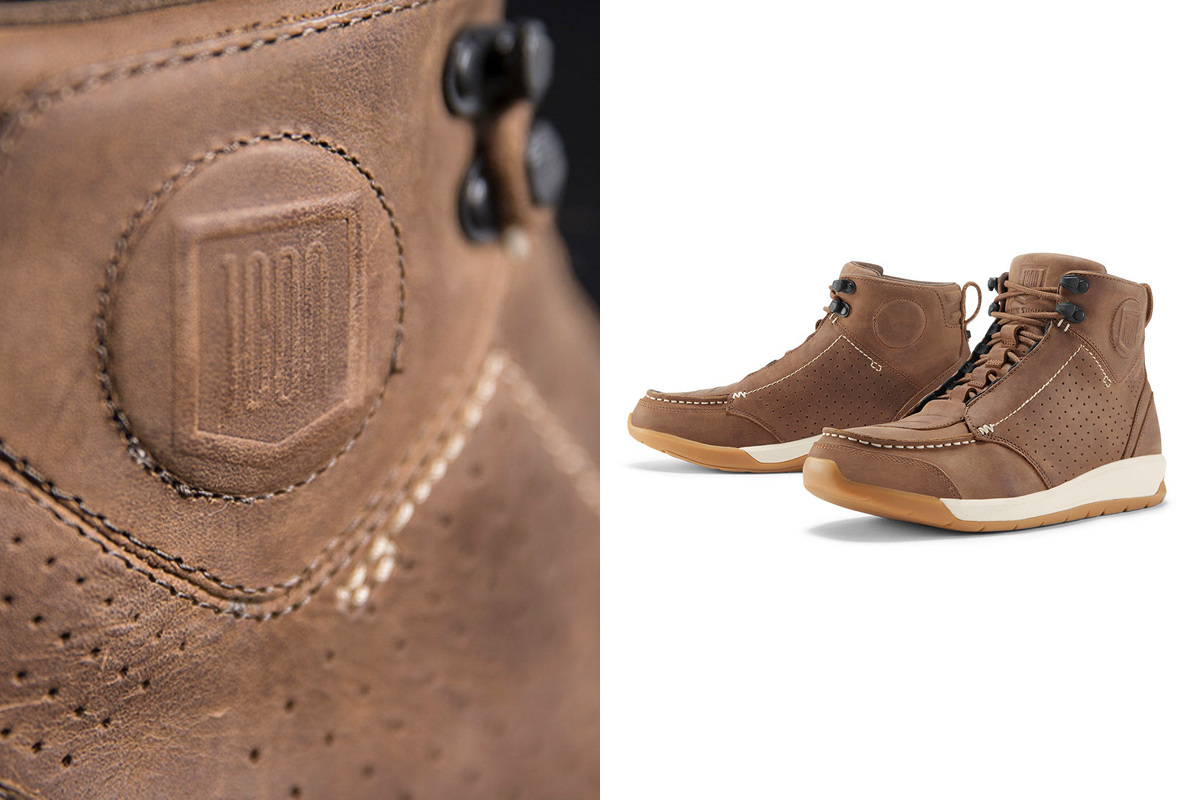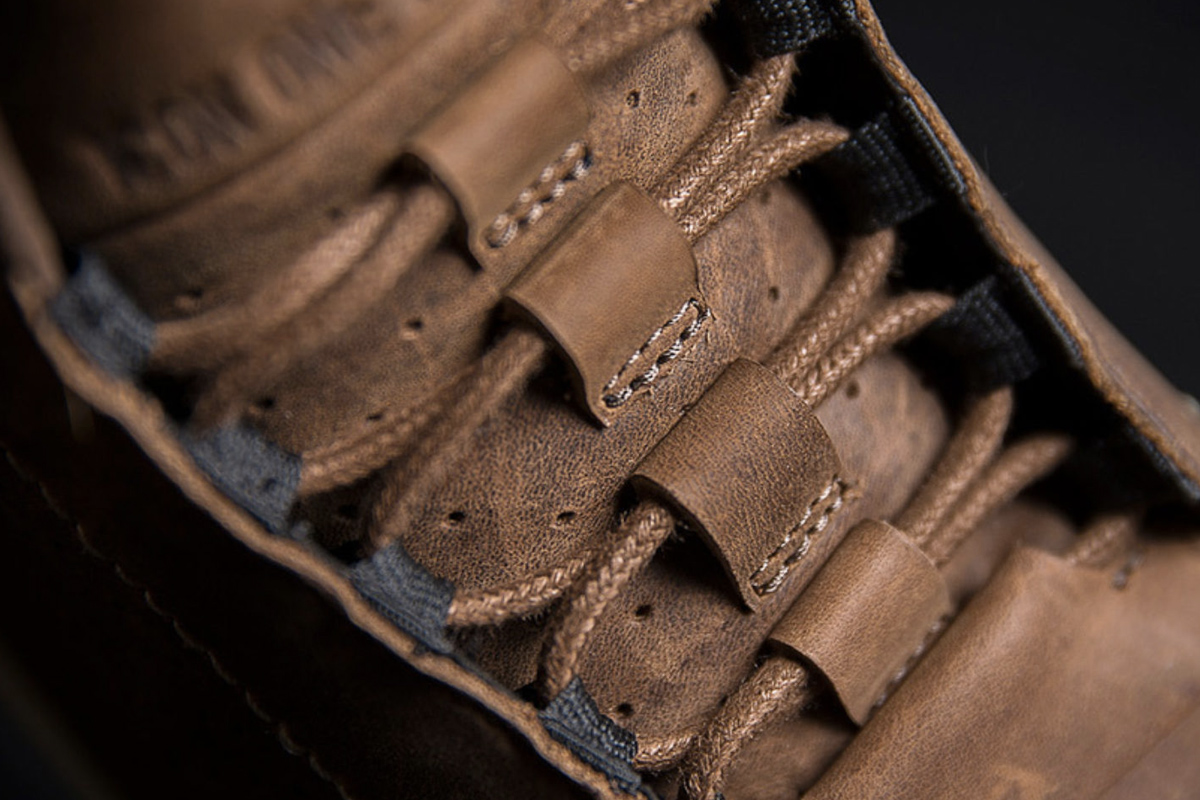 "Is it a moccasin? Is it a hi-top? Literally, no one knows."
The Icon 1000 approach to marketing their new Truant 2 motorcycle boots may sound a bit like a Will Ferrell quote, but don't let their light-hearted banter deceive you. Countless hours of research and development go into each and every one of their products just like all the big riding gear manufacturers, there is one small difference though, their gear looks great.