The line between motorcycle riding gear and everyday streetwear has well and truly been blurred. Whether you're riding to work or dinner with friends there's no reason to compromise on safety. You can now purchase riding gear that looks right at home on or off the bike and that's a bloody good thing. Down here in Australia there's a new brand that goes by the name of Akin who are dedicated to producing gear that looks great without compromising on safety. I recently got my hands on the Akin all day armoured Motorcycle Shirt and broke it in during the Royal Enfield GT Continental 650 launch.
Akin is the brainchild of Max Duff who is based in Burleigh Heads on the coast of Queensland. Max is an avid rider and enthusiast who developed the brand out of his love for motorcycles and his own desire for better-looking riding gear. His armoured Motorcycle shirt is part of a modest range of Akin riding gear and accessories. Other products currently in the Akin range include the Alpha Motorcycle jacket, a Kevlar hoodie, riding gloves and associated accessories.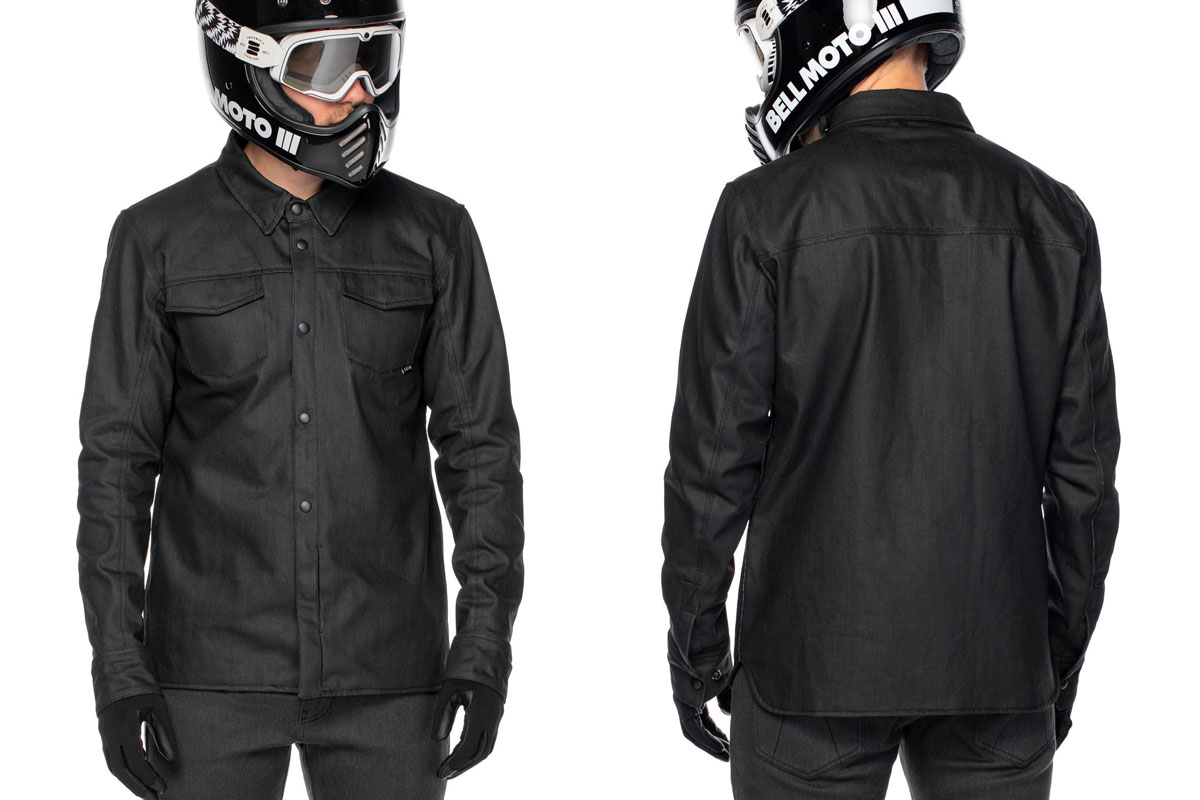 Like the Alpha Jacket, the Akin armoured Motorcycle Shirt adopts the use of Cordura denim for its abrasion resistance. The shirts 12oz lightly waxed exterior is finished in dark indigo and are triple stitched in high impact areas to reduce the chance of seam bursts. The inside of the shirt features a full-length black mesh lining which incorporates a single, weather-resistant storage pocket. The shirts mesh lining also allows the fitment of optional shoulder and elbow armour via velcro closure pockets. All visible fasteners are finished in satin black and branding has been kept to a bare minimum with only a single Akin tag on one pocket and a small reflective emblem on the back. The sleeves are pre-curved for comfort and there are double stud closures on each wrist for adjustment. The chest opening secures using a zipper hidden behind a buttoned storm flap. External storage is kept to a minimum with only 2 chest pockets. Akin has also cleverly incorporated hidden buttons on the shirt's collar to prevent it from flapping in the wind.
With their armoured motorcycle shirt Akin has focused on creating a product that has a genuine streetwear appearance so it lacks the storage of traditional motorcycle jackets. The shirt is cut long, more in line with a regular shirt than a high rise motorcycle jacket. This is great when it comes to looks, but a double zip closure would have been a nice addition for improved comfort in a riding position.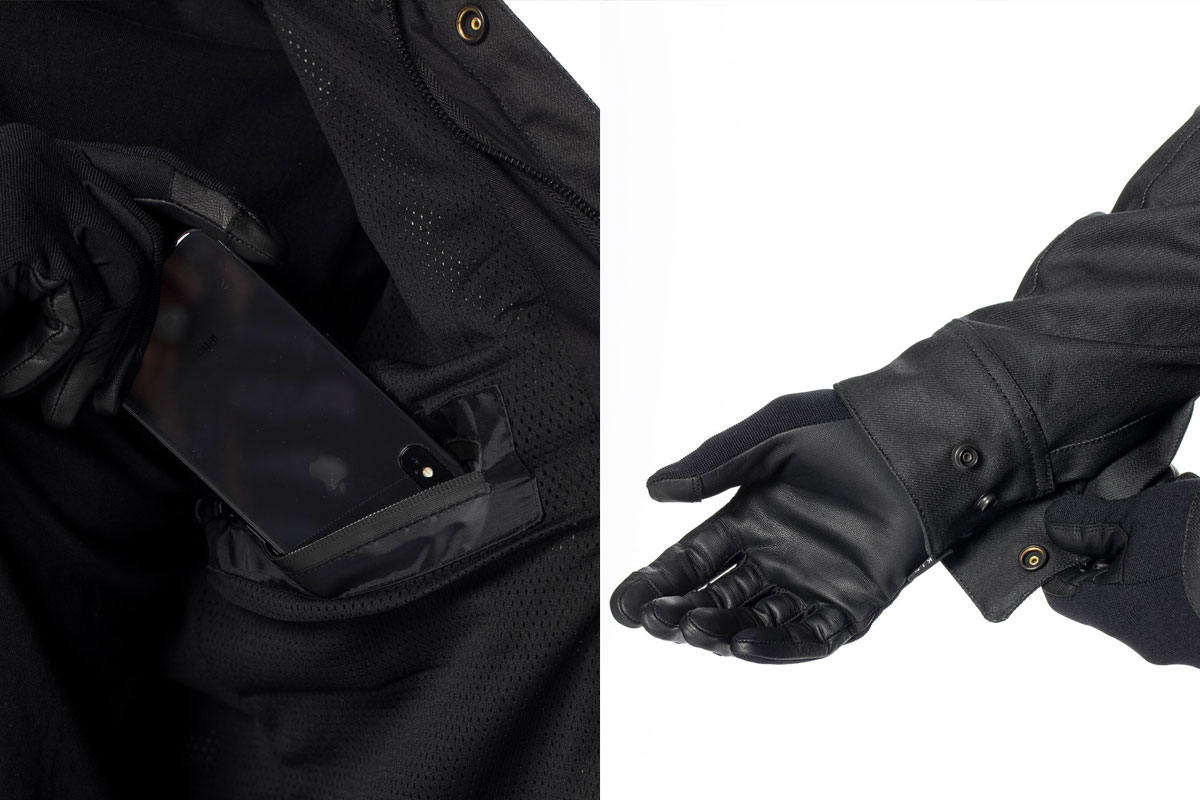 Although the Akin armoured motorcycle shirt can be worn on its own I opted to wear a t-shirt beneath it during the Enfield launch. At the time in Sydney, it was a sticky 32+ degrees and I wanted the option of being able to remove the shirt when we stopped. Unfortunately, this may have contributed to one of my only gripes about this awesome bit of riding gear. Although the shirt does a great job of staving off the cold in cooler conditions, it doesn't dissipate heat as well as expected. This is the nature of Cordura denim in this weight. So on particularly warmer days (like we had in Sydney), you have to resort to rolling the cuffs or lowering the zipper to stay cool. To improve this I'd like to see Akin add vents in the armpits to let some of the trapped heat out.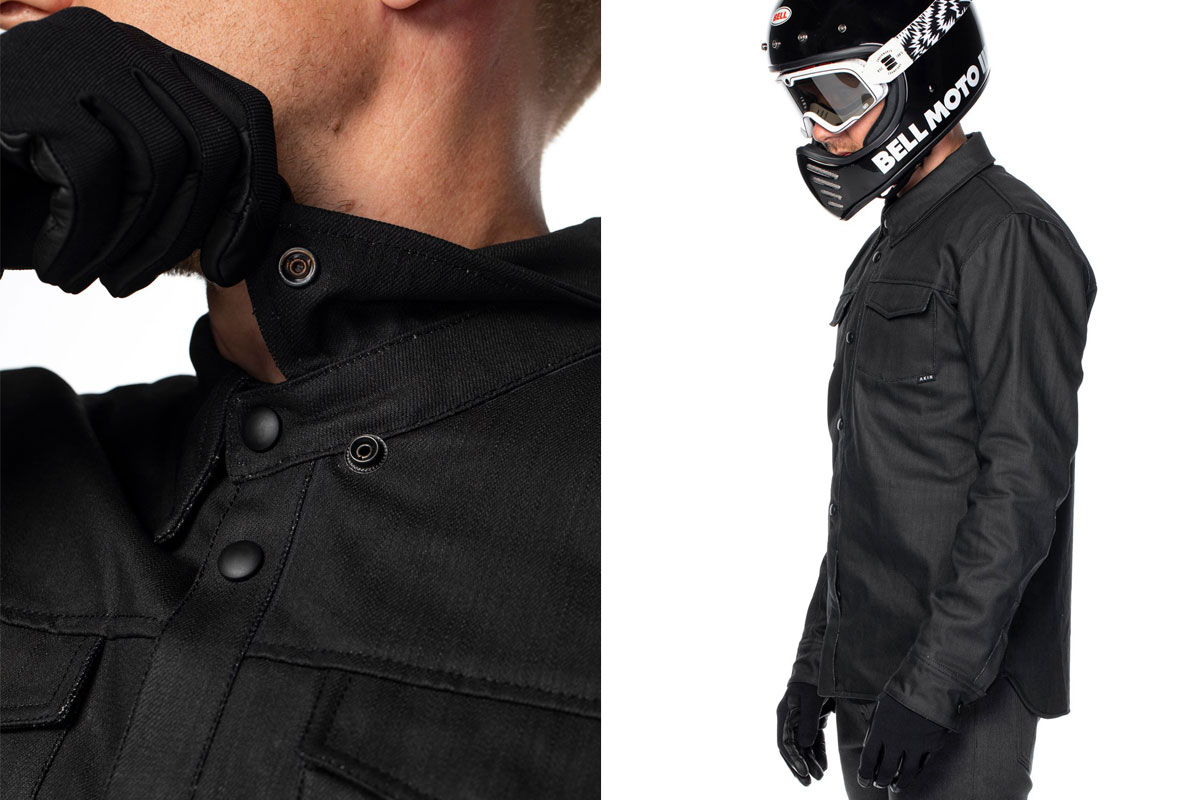 The shirts $189 AUD price tag does not include the cost of the armour, but that isn't a deal breaker for me at all. I use D30 armour in my other jackets so it's simply a matter of swapping it out from one into the other. Because of the shirts slim fit I would recommend low profile armour like D30 or the A-XOC armour Akin offer in their store.
Overall the Akin armoured motorcycle shirt is a high-quality item of riding gear despite my minor gripes. Whether you're looking for a lighter alternative to your leather jacket or a smart shirt that you can step off the bike and head straight into a bar with this shirt has you covered. Best of all you won't be compromising your safety in an effort to look cool.