Knowing the gear I wear is designed and manufactured by riders is a big plus for me. Spain's Fuel Motorcycles is the perfect example. The companies owners build their own bikes and frequently take part in on and off-road race events. They even organise their own transcontinental fundraising event, The Scram Africa, which is a gruelling 2000km ride through sections of the Sahara that puts both man and machine to the ultimate test. As makers of riding gear, it goes without saying that Fuel expects their products to perform to their own exacting standards. This means when you're buying Fuel gear you're getting a product that you know has been put to the test and passed. The Rodeo gloves are the newest addition to the Fuel Motorcycles riding gear range and I managed to get my hands into a pair straight after their release.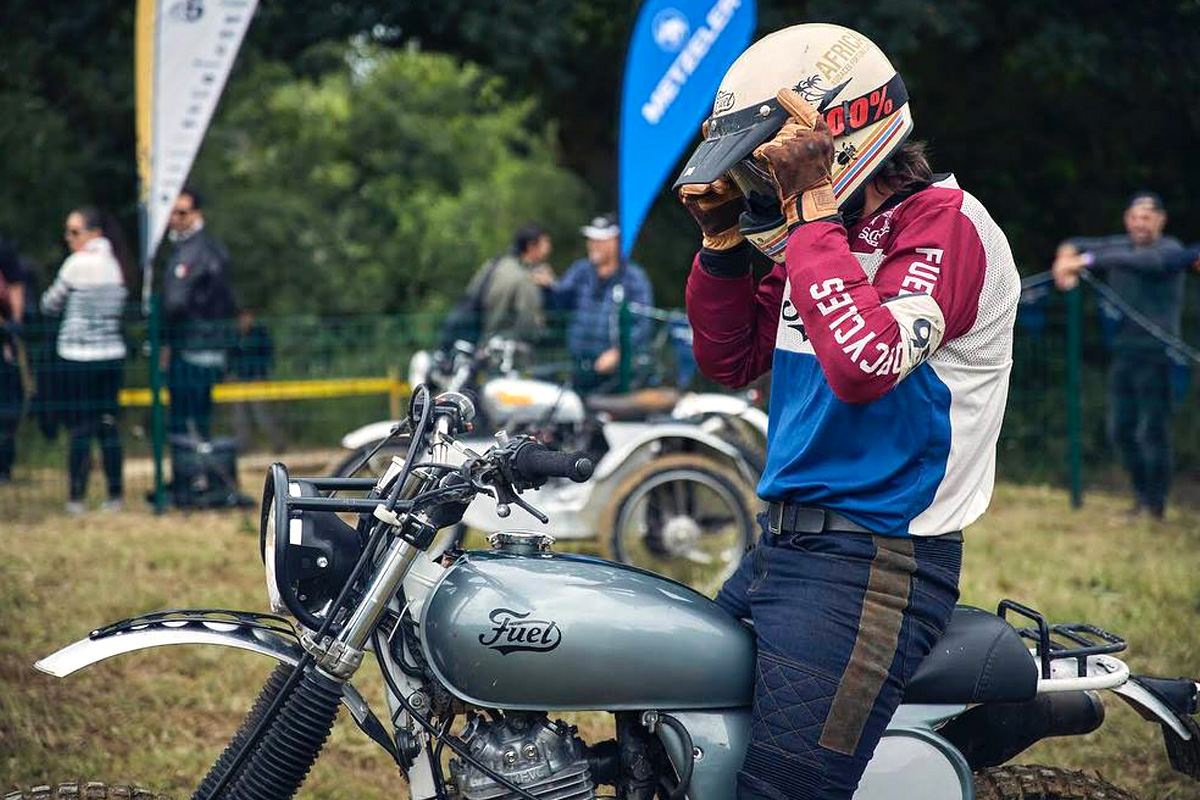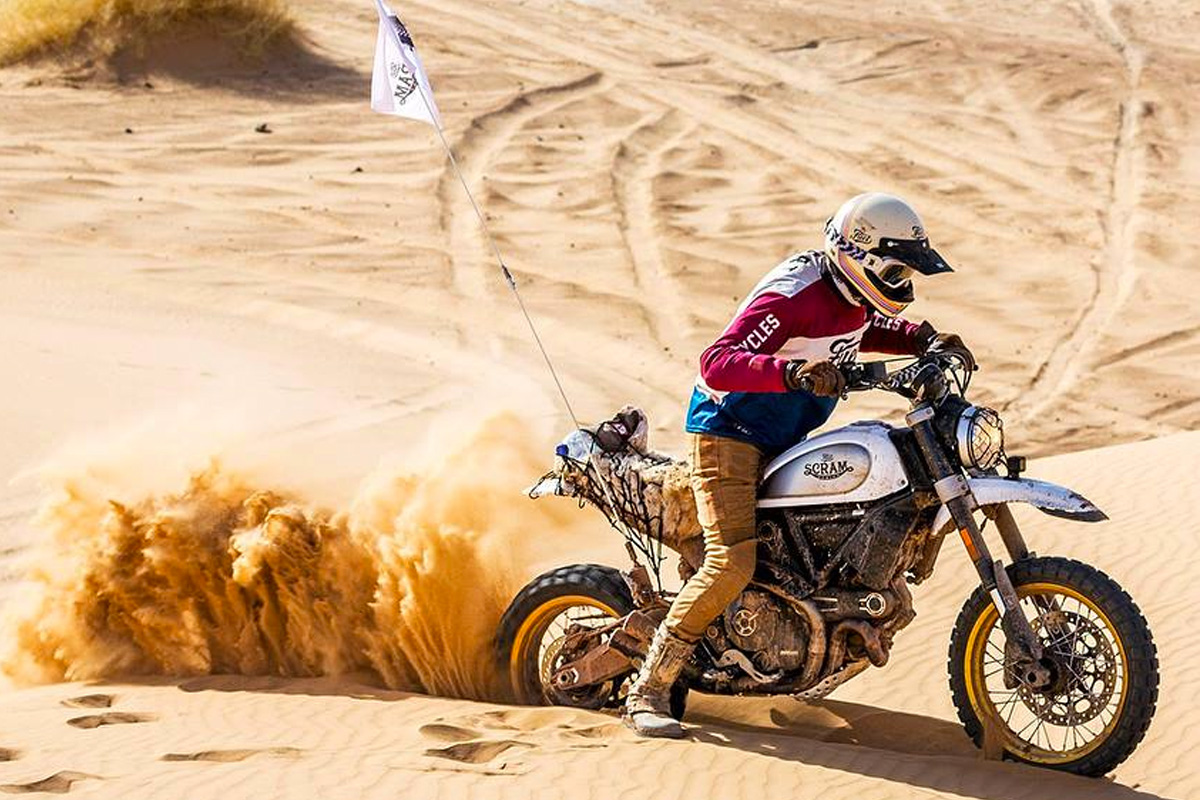 Developed over years of research and testing the Fuel Rodeo gloves offer a great balance of style and function. Available in two colourways of brown or a weathered-look yellow finish the gloves styling has clearly been influenced by vintage off-road riding gear. Both styles use a similar design with the major difference being that the yellow version comes with perforated leather on the fingers and no lining making them more of a summer glove. For the purpose of this review, I went with the brown.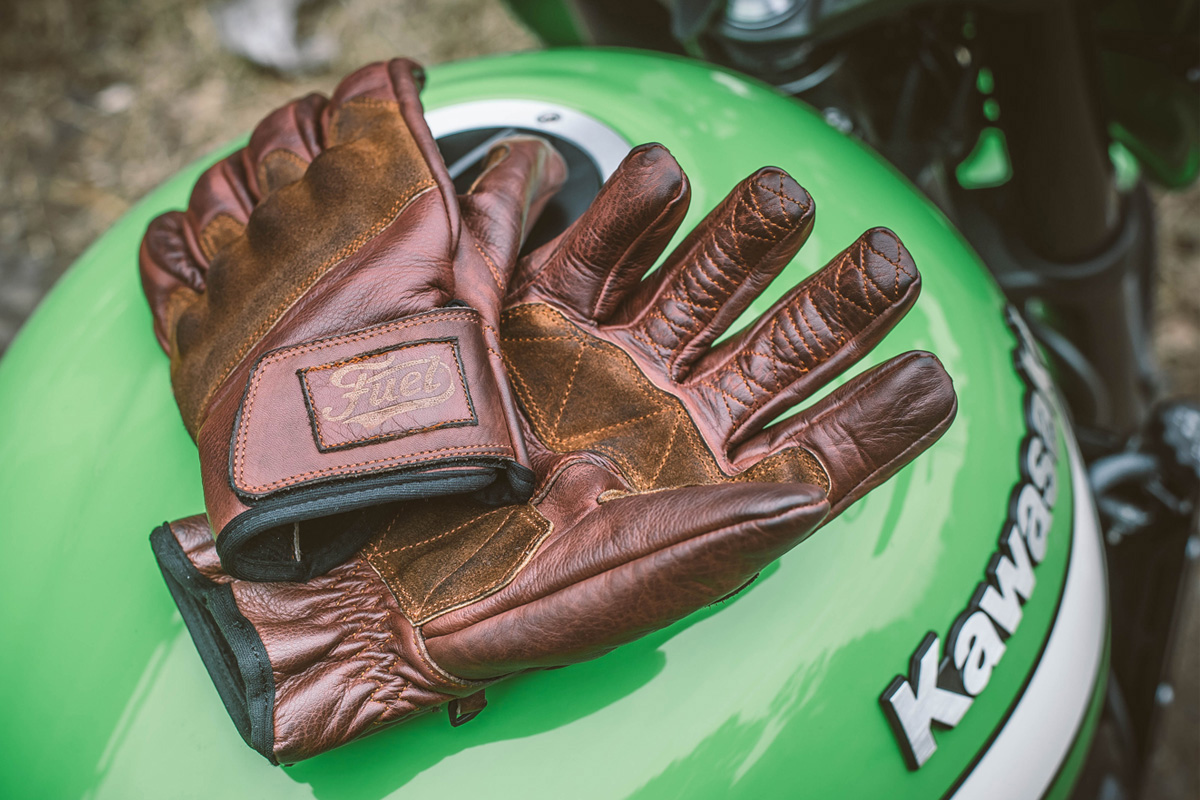 Fuel has made the Rodeo gloves from tough 100% cowhide leather to optimise abrasion resistance. Additional layers of Suede leather across the top of the knuckles and on the palm add extra protection as well as a contrasting design feature. Personally, I like gloves that incorporate armour and the Rodeo doesn't disappoint. While you don't get a race standard level of protection the gloves do feature PVC knuckle armour which is enough to satisfy my requirements. Close inspection also revealed that all seams, inside and out are double stitched for strength.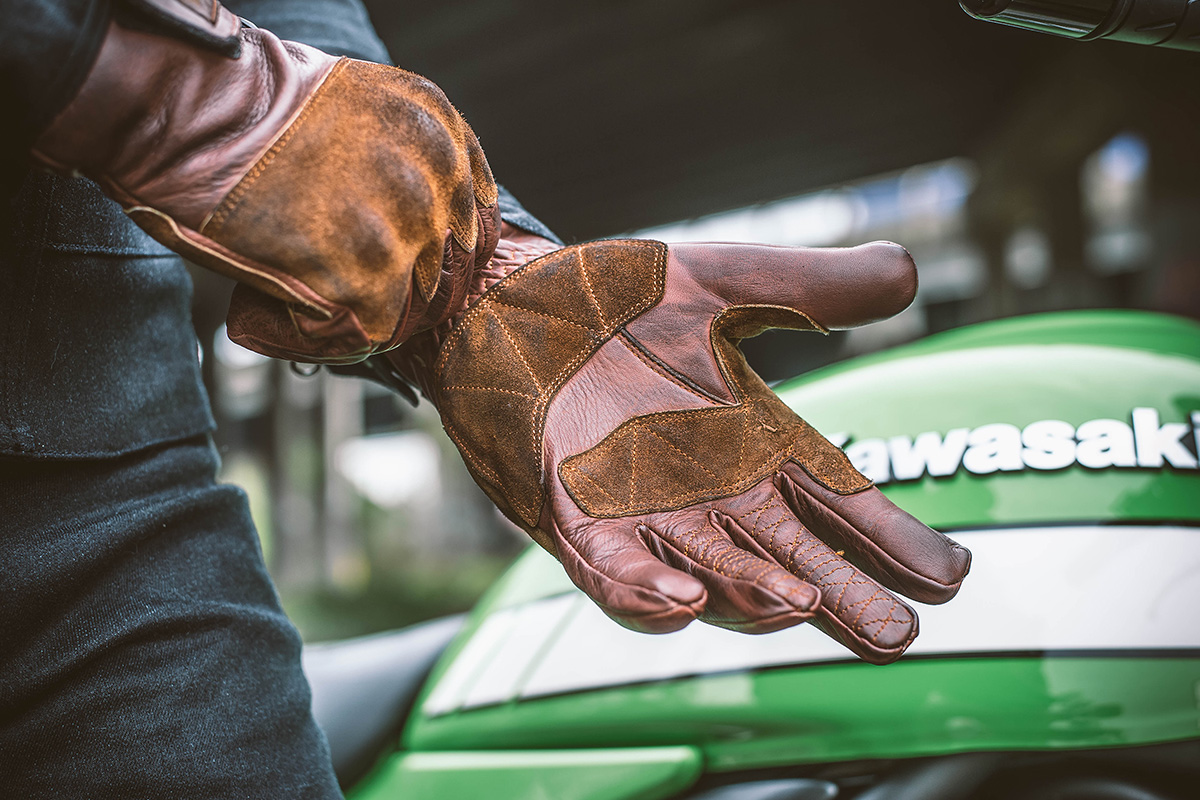 Here in Melbourne its cold and wet right now so my riding has cut down to quick bursts around the city. They're no winter glove, but the brown Rodeos I've been testing do a decent job of keeping out the cold thanks to the Microfiber lining. The lining also provides a very comfortable fit and pre-curved panels mean they feel best when wrapped around a handlebar. Additional design features like accordion stitching in the fingers and a fumble-free velcro fastener are evidence of the considered design process that has gone into these gloves.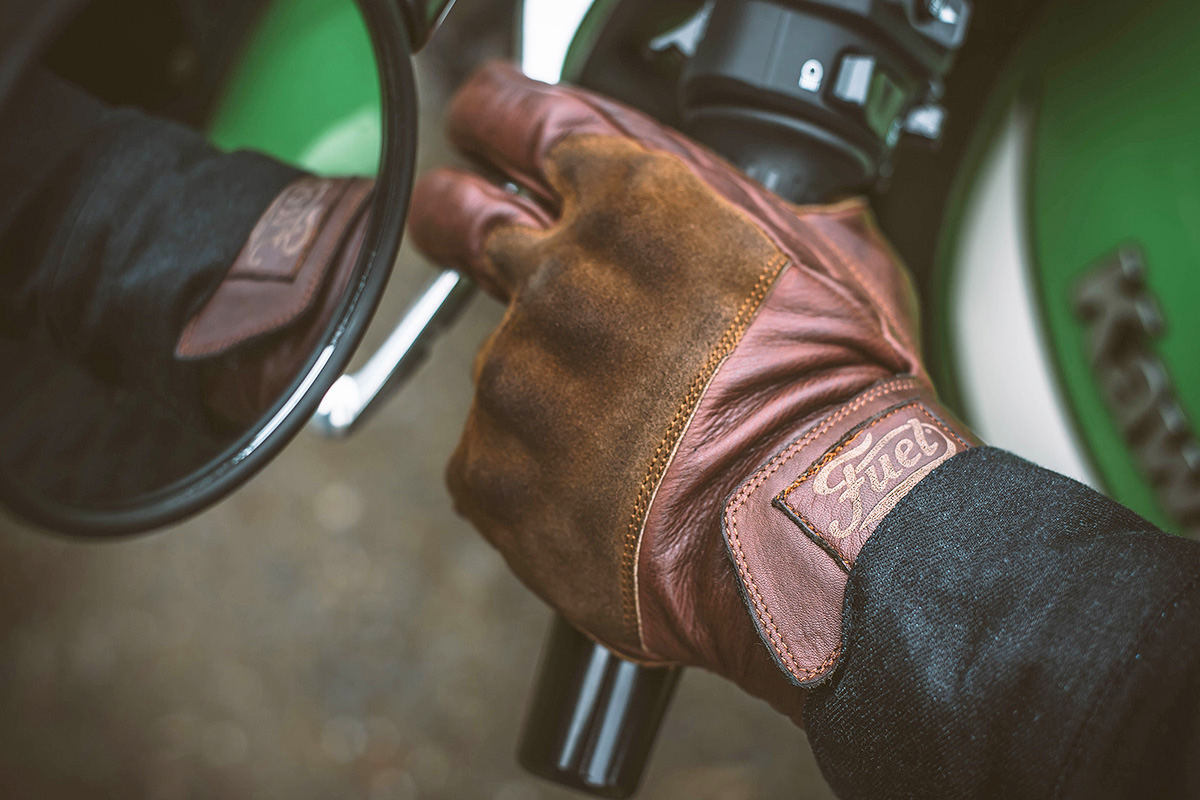 I'm not afraid to admit that I care just as much about how my riding gear looks as it performs. The Fuel Rodeo motorcycle gloves now take pride of place as the best looking pair of gloves I own. Another great aspect of the gloves is that the leather and suede has already started to take on an aged appearance with darker patches appearing on high use areas.
The Rodeo gloves are available now through the Fuel Motorcycles website. The yellow version retails for €85.00 ($99 USD) and the lined brown version for  €90.00 ($105 USD).