Some motorcycle boots try really hard to not look like motorcycle boots. Others, like these Retrograde boots from Icon 1000, boldly look like exactly what they are — a tough pair of classically styled, ready to ride motorcycle boots. The first thing you notice about the Retrogrades are the metal shin plates. Made from stamped aluminium, they not only protect you from anything the road throws up at your shins, they also add an eye-catching nod to motocross style.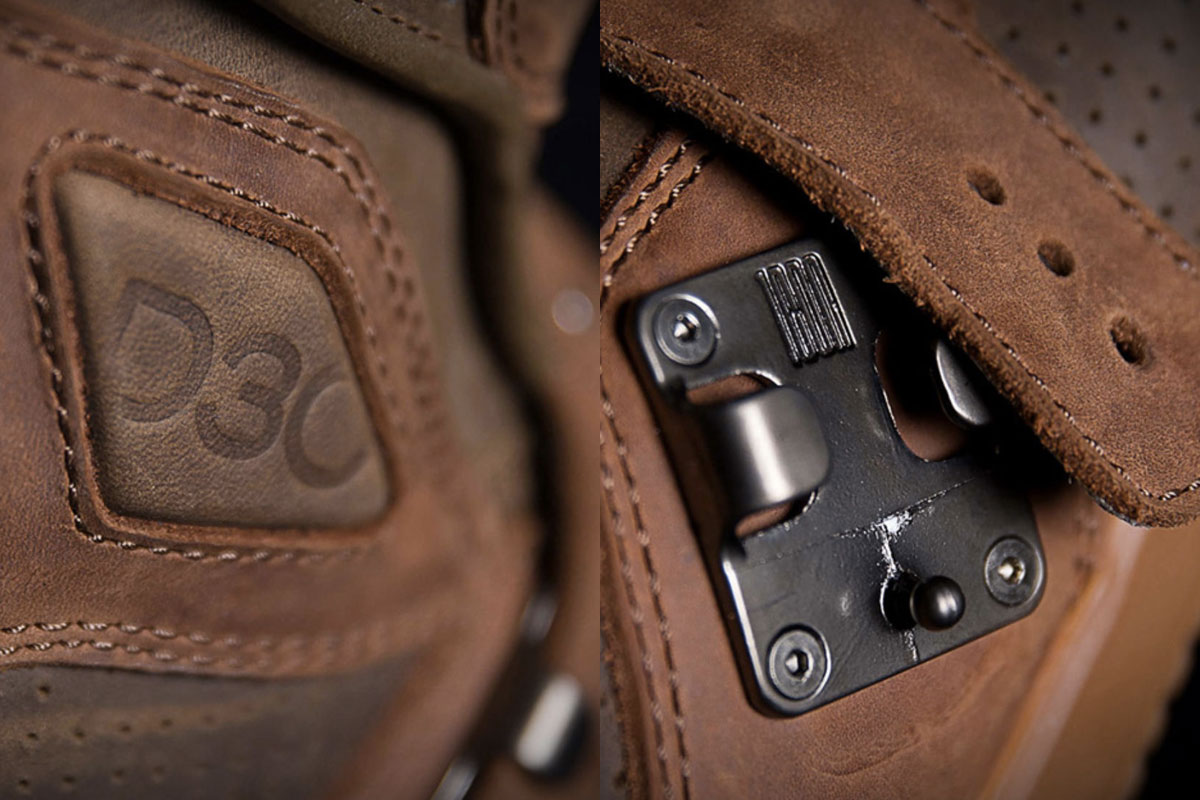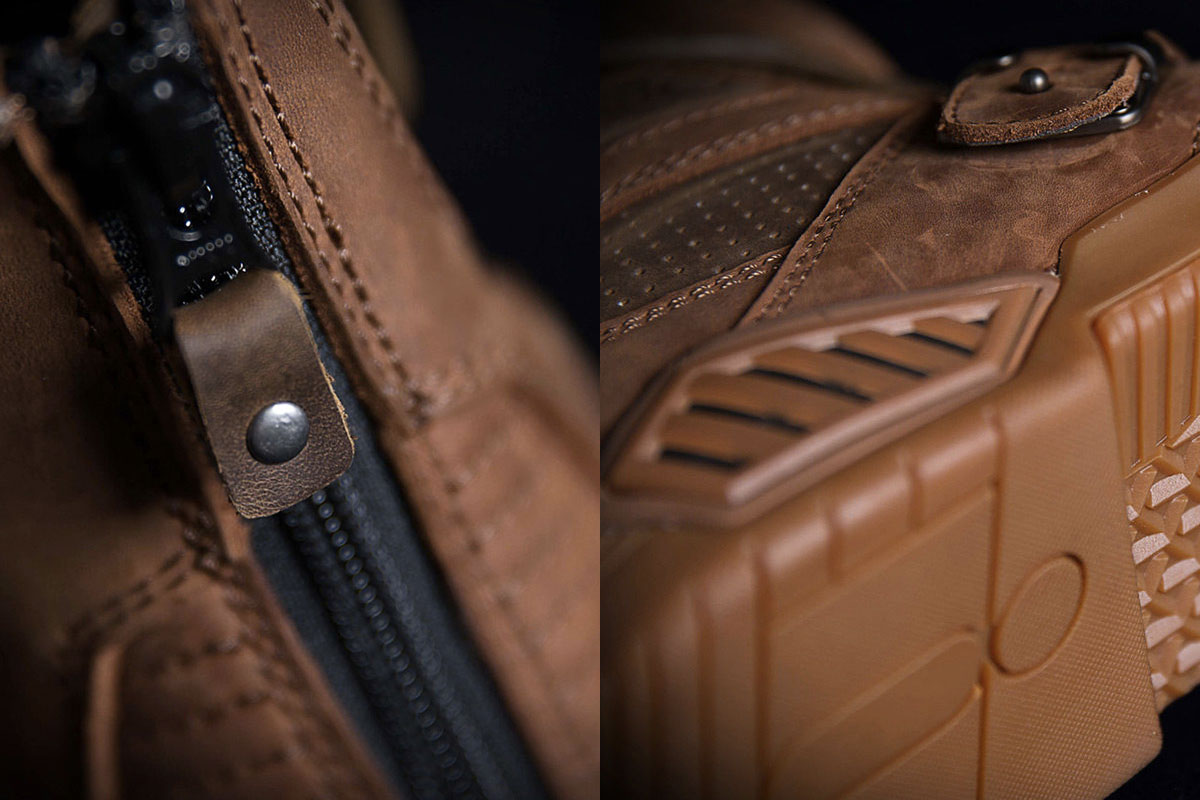 The Retrograde boots first line of protection is thick full-grain leather. Additional protection comes in the form of ergonomically-shaped D3O impact plates at the ankles. The slip-resistant cup soles have higher sidewalls for durability and include an axialmetric steel shank in the sole. Although the shank results in a thicker sole, they boots aren't so stiff you can't walk like a normal person in them.
For ease of use, a rear zipper makes the Retrogrades a cinch to pull on or off. Then, to get them fitting just right, there's a midfoot stabilizer strap with cast metal buckles. The Retrograde motorcycle boots are available in black or a two-tone brown option. As far as motorcycle boots go the Retrogrades tick all the boxes that make them a great bit of riding gear – that unashamedly look like motorcycle boots.