Through a special collaboration with custom builder, 'Mr Martini' Kawasaki motorcycles Italy have released a limited edition Vulcan S. Only 100 units of the 'Vulcan 70' are being produced and can be ordered direct from dealerships. Each example comes specially numbered and badged to commemorate the collaboration making them instant collector's items. For the creation of the Vulcan 70, Mr Martini aka Nicola Martini looked back over Kawasaki's historic past to find inspiration for this unique project.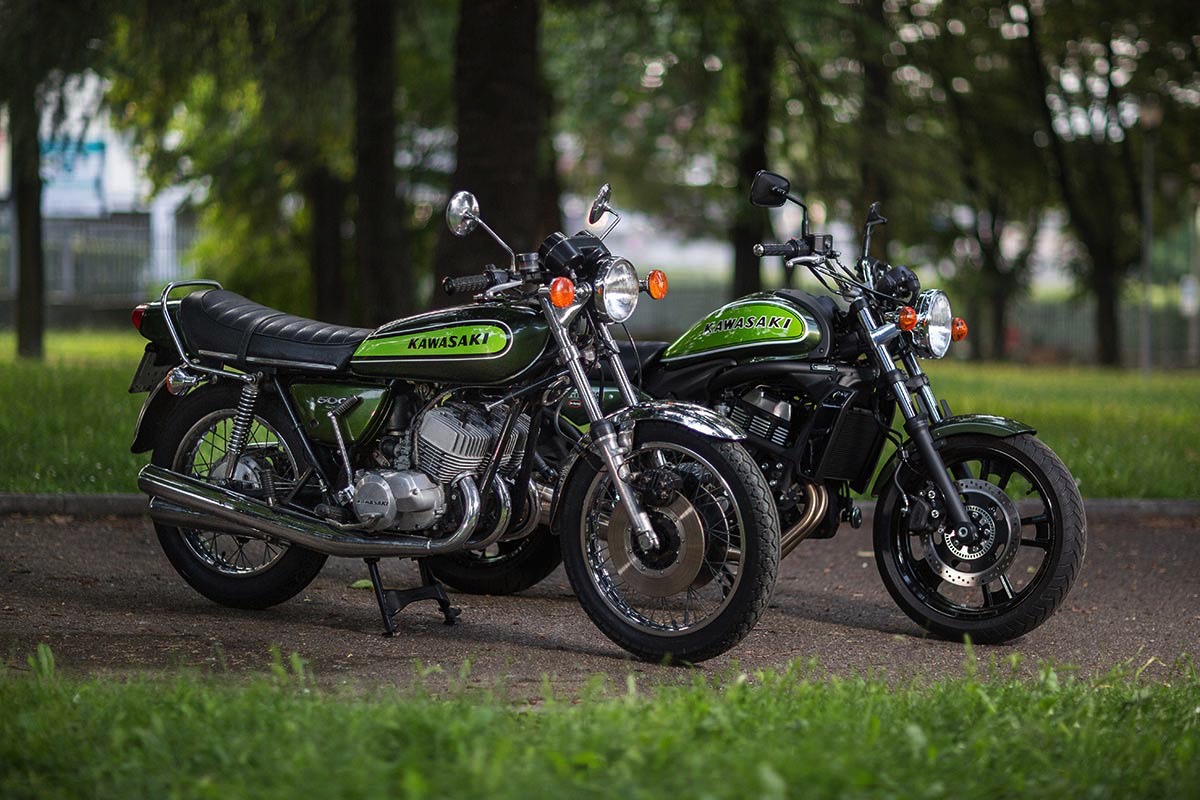 The 1970s played an integral role in Kawasaki's history. Motorcycle technology was advancing dramatically and owners were demanding higher speeds. Engines were getting more powerful and motorcycle ownership had become a lifestyle choice. As a result motorcycle design became more flamboyant to attract the new wave of customers and the decade produced some incredible and now highly collectable machines. For Kawasaki, the 70s spawned the development of its legendary 500cc H1 Mach 3 triple.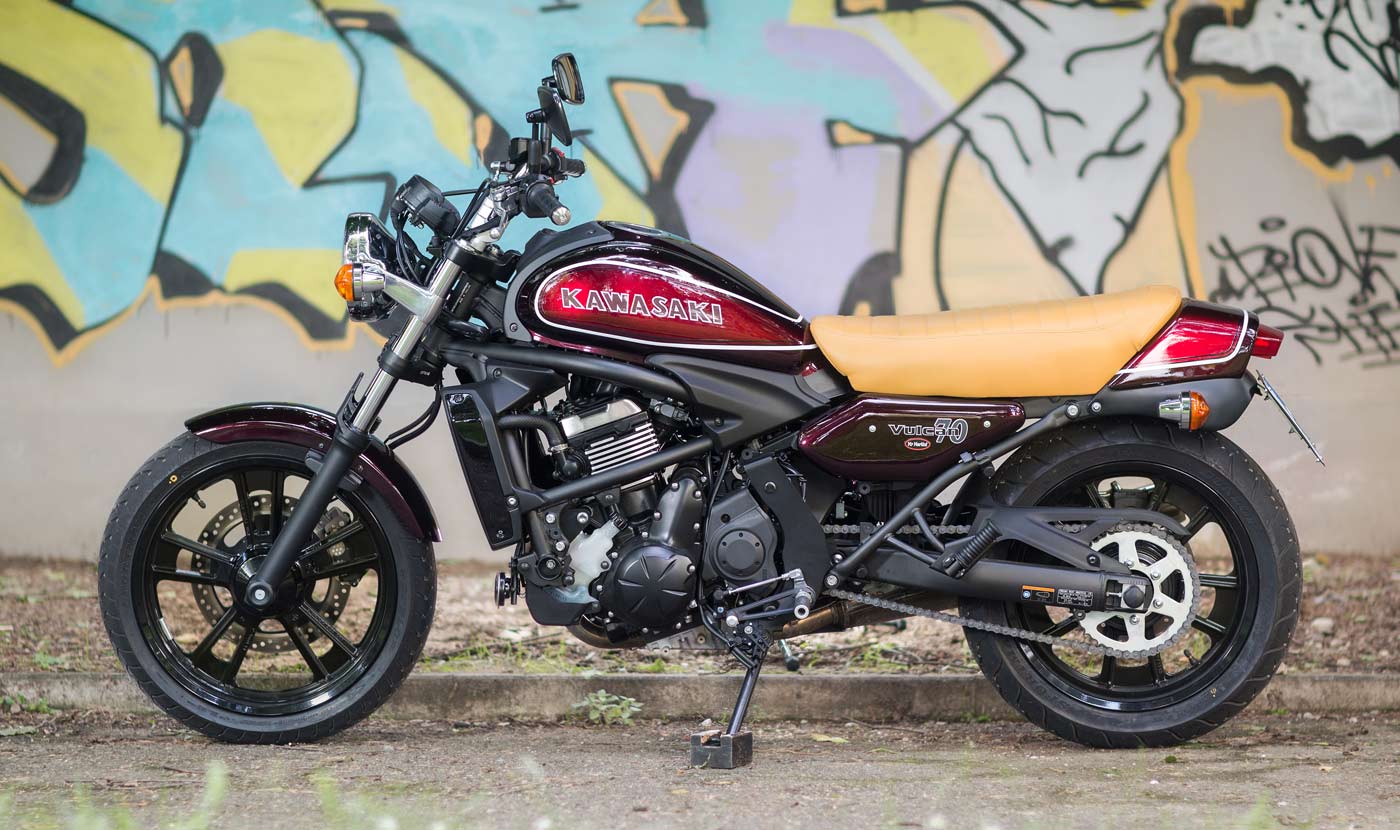 "The dual seat, the long tail, the twin exhaust and round headlight were the first details that inspired me," said Nicholas Martini. "I thought that a reference to the Mach series was the perfect choice to evoke the Kawasaki seventies spirit."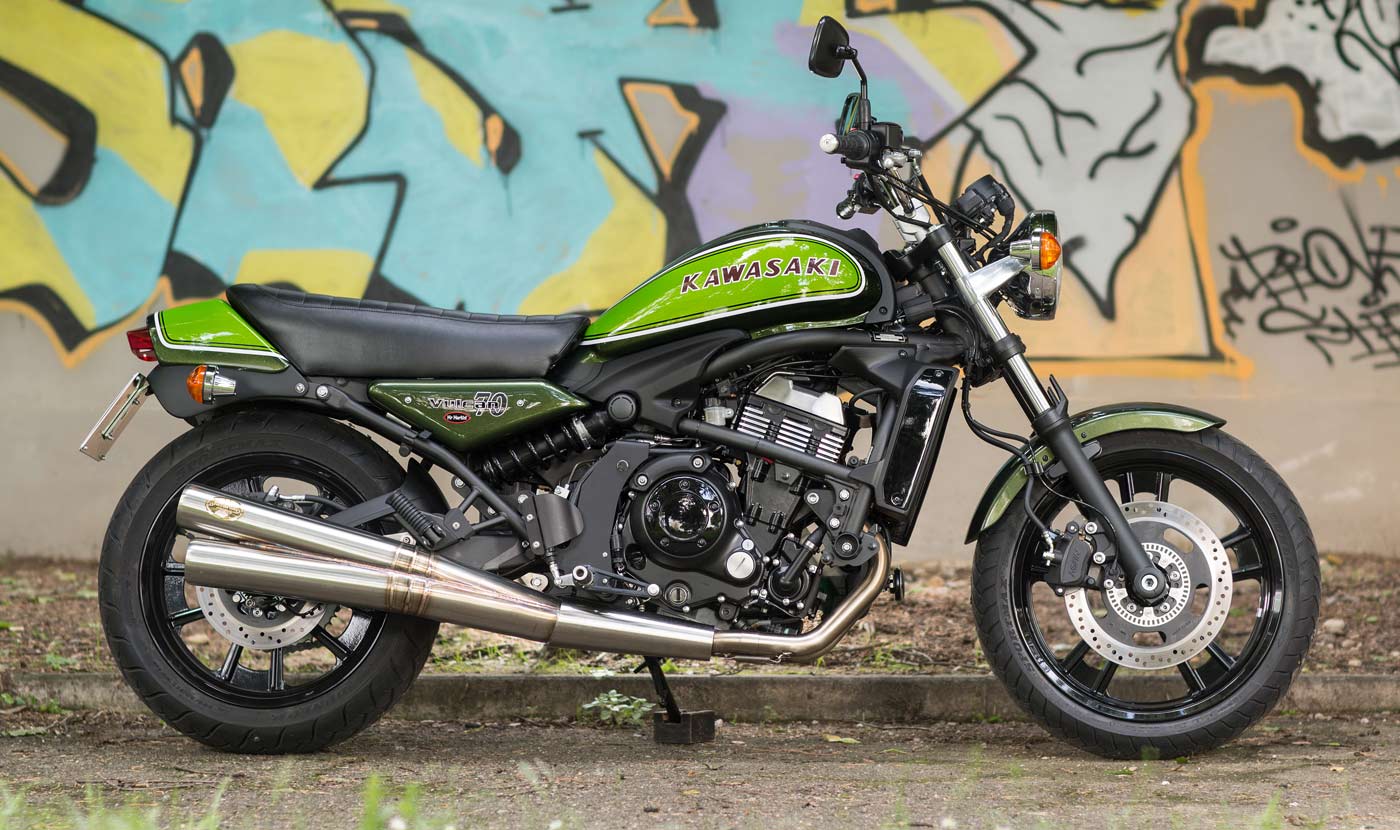 Martini took inspiration from the Mach 3, in particular, the 1973/74 models with their vibrant green or red livery. Using the latest Vulcan S, he designed a kit that would transform the 650cc parallel-twin cruiser into a sportier street bike with hints of retro styling. Once a customer purchases the kit it is fit to a brand new bike by the dealership allowing the owner to have a rare "custom" bike covered by a full factory warranty.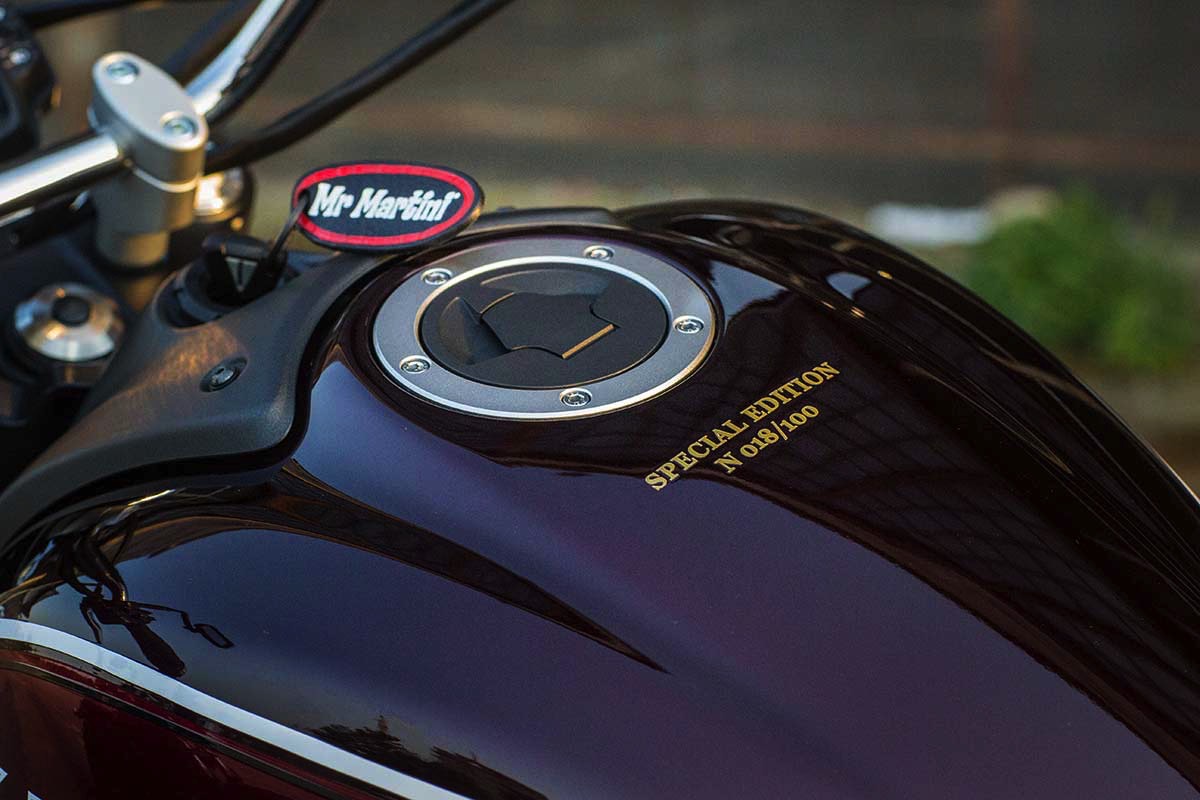 The Vulcan 70 kit includes a dual seat in either black or tan leather, custom side panels with Vulcan 70 and Mr Martini branding, an extended tail section, footrests, handlebars, all new lights and indicators, and a Zard 2-into-2 exhaust system. Each kit is also available in either a red or green Kawasaki paint scheme inspired by the Mach 3.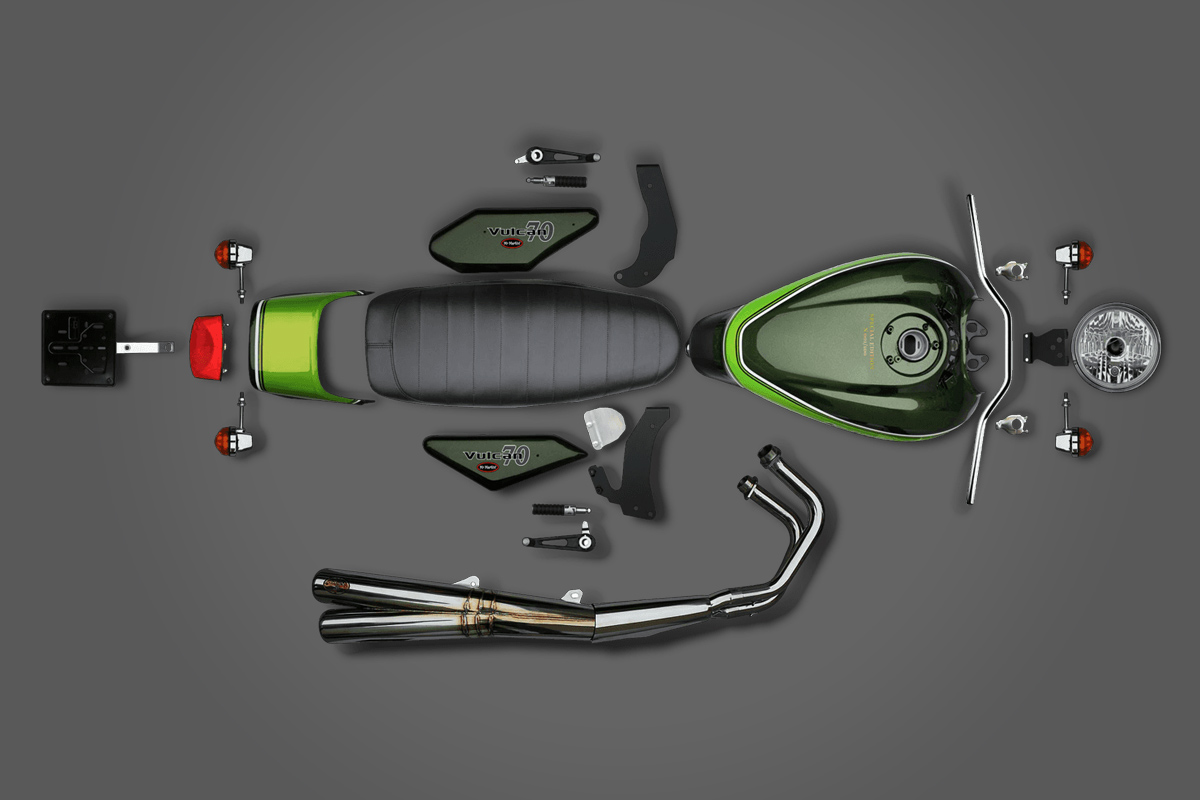 Kawasaki describes the bike as a cafe racer, but we feel it's probably more suitable to label it as a modern classic. Our only criticism would be that it's missing that all-important third cylinder and the sweet smell of two-stroke smoke.