Before the "new wave" custom motorcycle scene and websites like this existed, custom builders like Nicola Martini (aka Mr Martini) were a rare breed. After selling his Harley Davidson to raise business capital in '94, Martini opened a Triumph dealership in Verona, Italy. Soon after he began building custom motorcycles using examples from the British marque's range. As is still the case, the flamboyant Mr Martini built motorcycles which reflected his creative style and cafe racers were his preferred theme.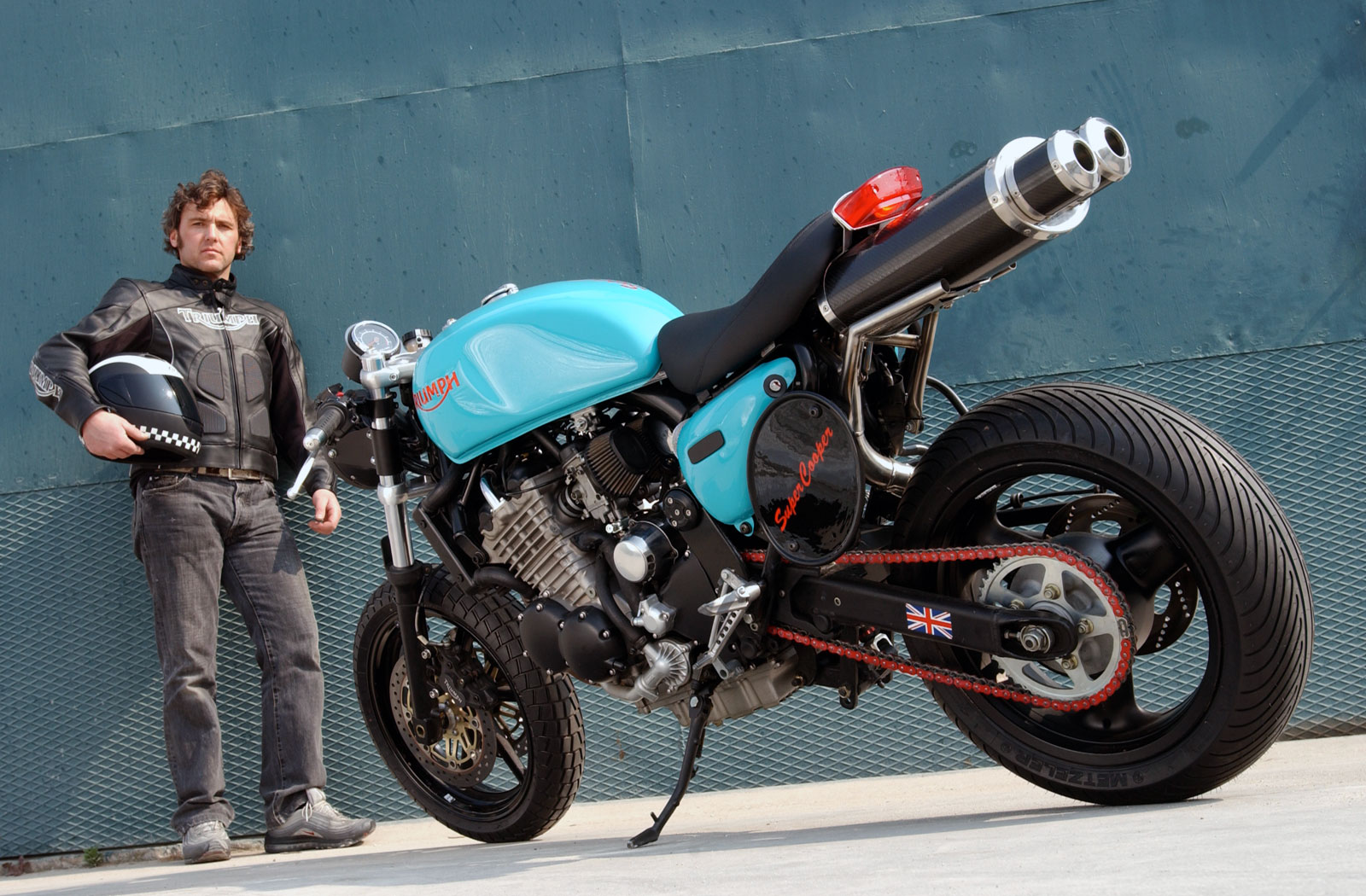 In 2003 Martini took one of his latest creations to what is now considered the world's largest custom motorcycle show, the Verona Motor Bike Expo. The bike was named the 'Super Cooper'.
Based on a Triumph Adventurer 900 the cafe racer-styled Super Cooper took MBE by storm. So astonishing was this build in 2003 that the bike was awarded first place in the events custom category. The Super Cooper was unlike anything else seen at the show and it has since been credited with influencing a new trend in cafe racer style, and it's easy to see why.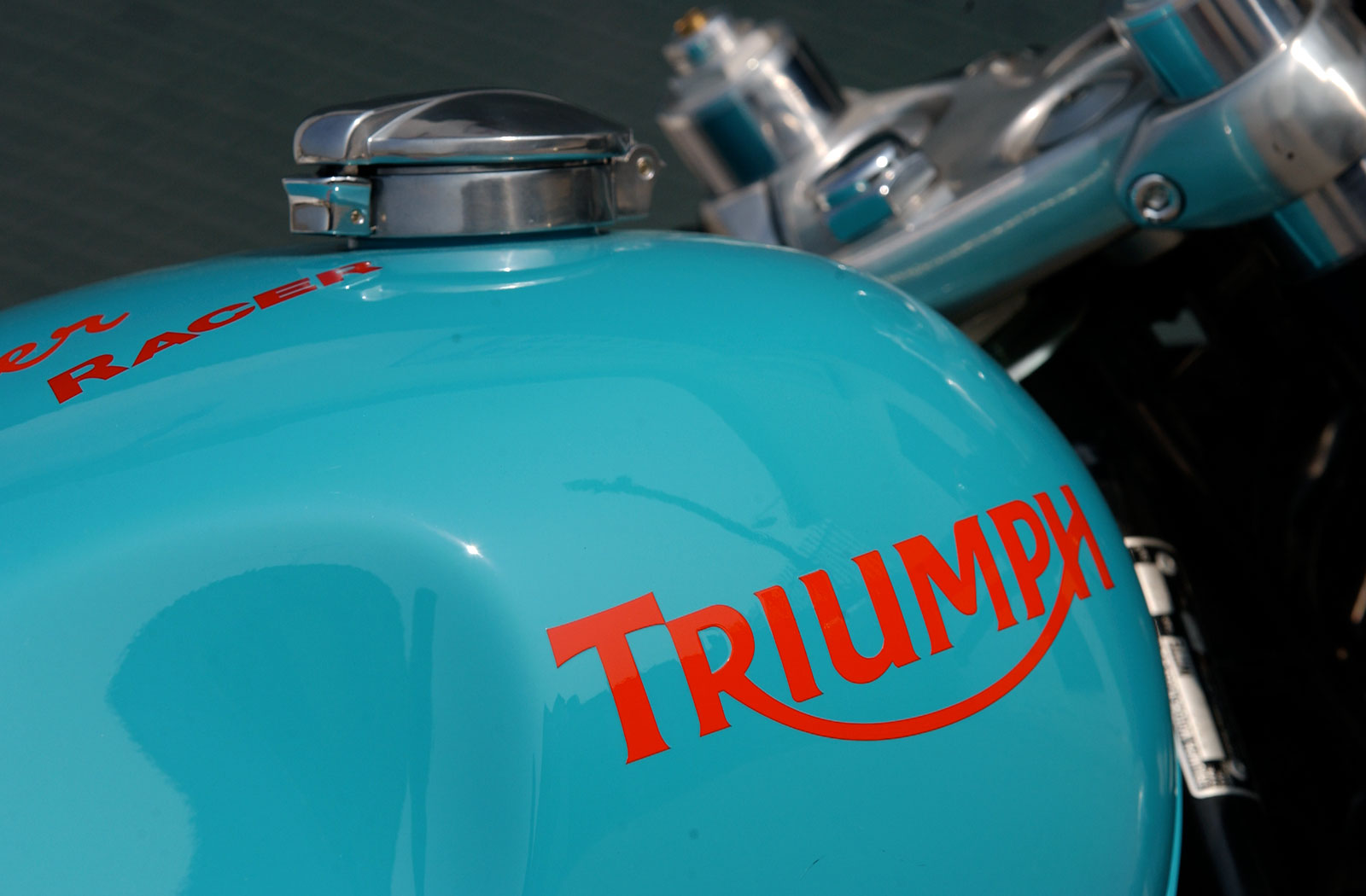 The Triumph Adventurer 900 was a cruiser-styled motorcycle produced by the Hinckley factory. Sporting longer forks, a 16/19 inch wheel combo and high handlebars it was a laid-back version of the Thunderbird. Like the Thunderbird, the Adventurer was powered by Triumph's powerful 885cc triple, but it was retuned for more power low in the rev range. Despite the slight detune, the Adventurer performed well and according to MCN when it was opened up it sounded like "a squadron of Lancasters". Finished with ample amounts of chrome and glossy metallic paint the Adventurer was a premium offering from the Brits, but back in '03, no one would have expected to see one transformed in this way.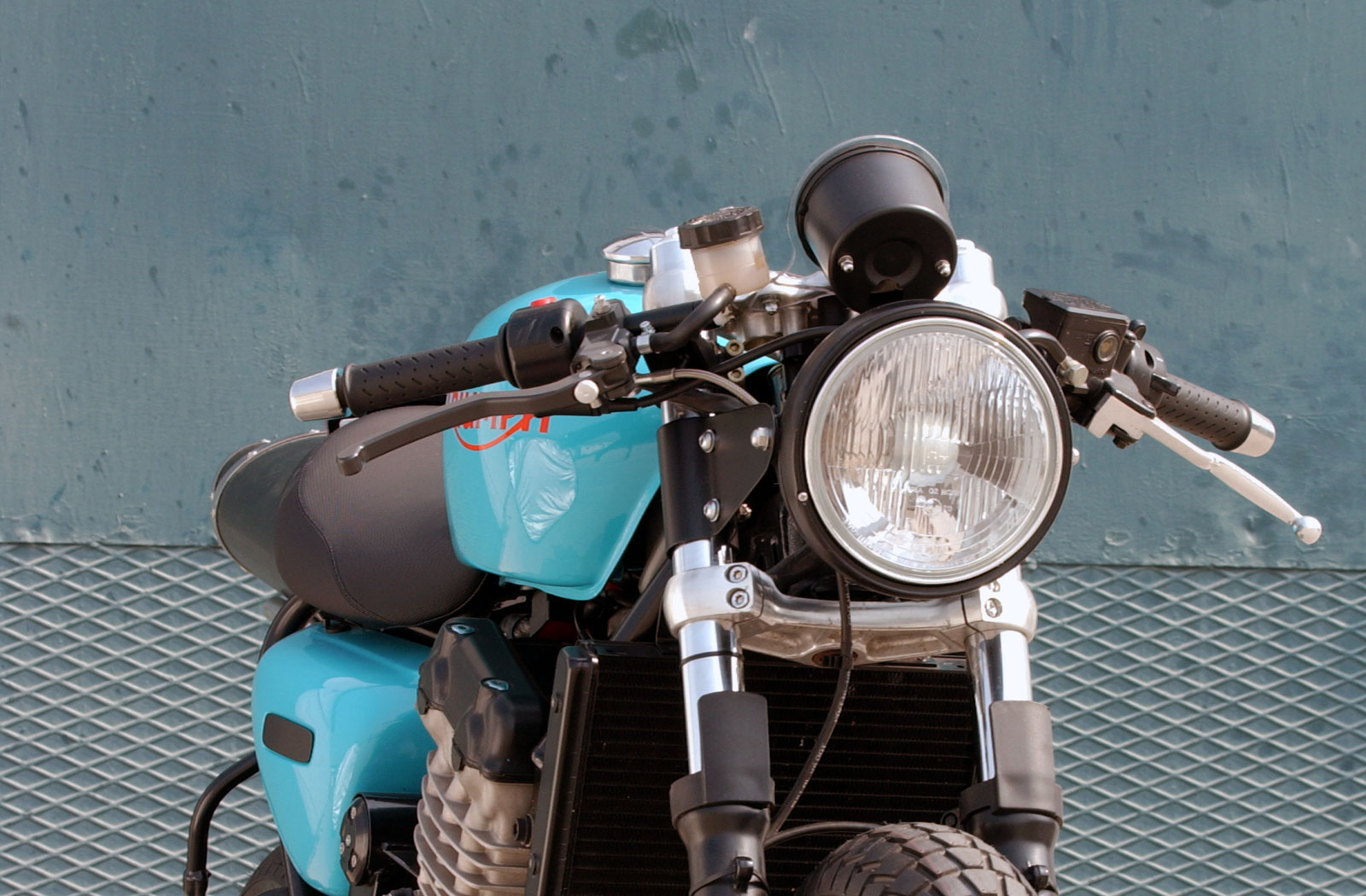 Martini's Super Cooper Triumph cafe racer is what is now commonly referred to as a neo-cafe racer. A motorcycle built using a modern platform but styled after a classic. This approach generally results in a better-performing cafe racer with less effort due to the fact that the bike is already running modern equipment. And not to mention the fact that a Triumph of this era is vastly more reliable than a 1970s model.
A key step in the transformation of Martini's Triumph Adventurer was revising its stance. To do this he swapped the front end, rear shock and wheels with those from a Triumph Speed Four. Although less classic in their appearance, the matching 17-inch hoops and shorter front end transform the Adventurer's stance from a listless cruiser into an audacious cafe racer.
Another reason to swap the entire suspension was to upgrade the bike's handling. Unlike the Adventurer forks and rear shock the Speed Four's Showa items were fully adjustable. Then there's the added stopping power from the twin disc, 4-pot front brakes. Ro round things out Martini wrapped the wheels with wider 120/70 and 180/55 Metzeler rubber.
Similar to many models in the Triumph cruiser range the Adventurer fuel tank boasted classic lines. Deep knee indents and an offset filler suited the cafe racer theme so the bike's original tank was retained. To slim things down a bit Martini removed the rubber knee pads and chunky emblems before stripping away the factory paint. The stock filler cap was also replaced with a Monza-style filler which is a common modification we still see on many of today's cafe racer conversions.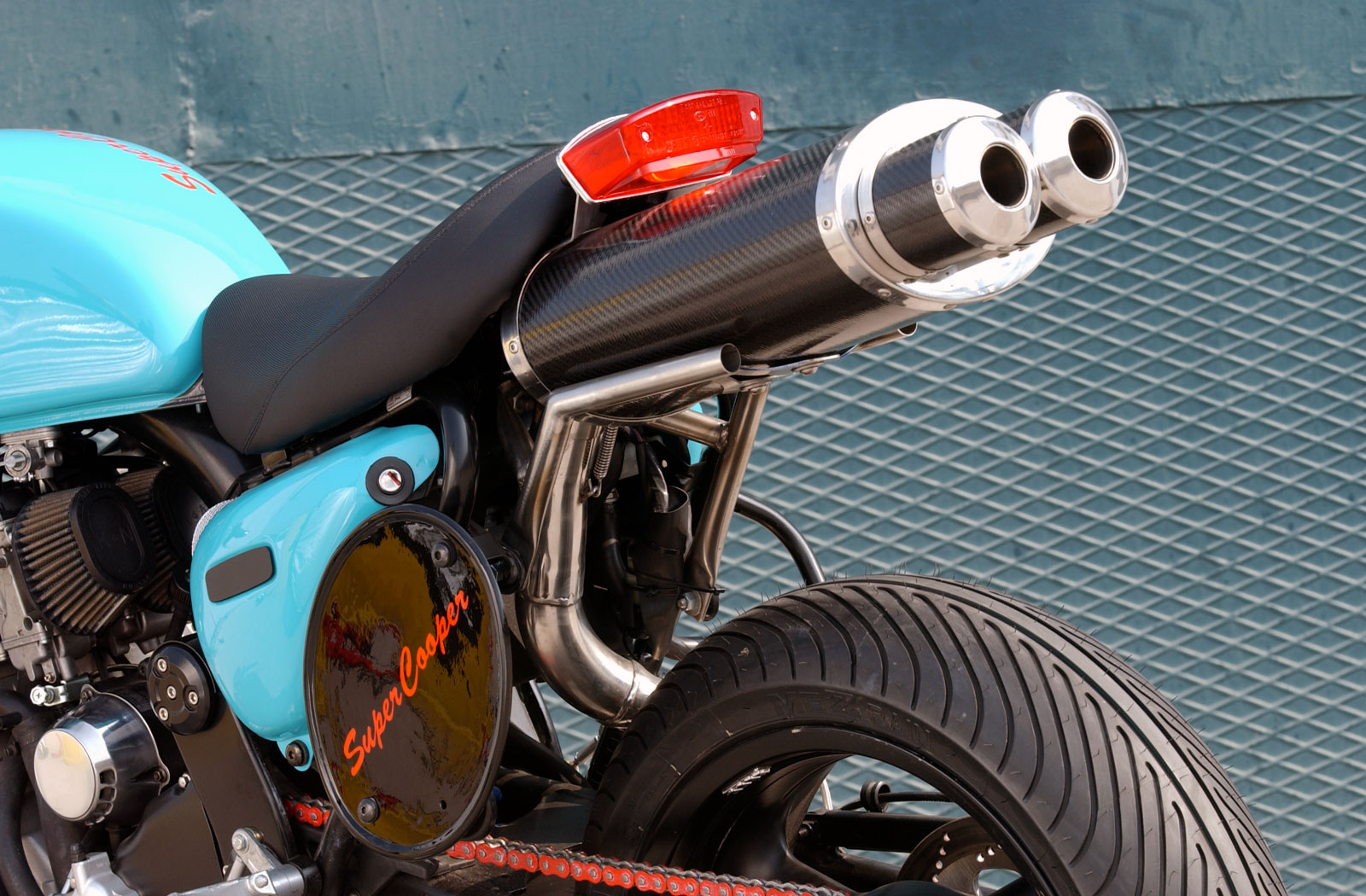 Martini fit the Adventurer's Mikuni carbs with pod filters and dispensed with its gaudy chrome intake covers. The side covers are the original items which were retained to house the electrical components. In contrast, the rear end of the bike has taken on a whole new appearance.
After removing the huge rear fender, seat and subframe, Martini built an entirely new tail unit for the Adventurer. A custom-made solo seat removes the ability to carry a passenger and behind it, he installed a retro brake light. Shooting out from below is a striking carbon fibre muffler with twin outlets by Shark which is fed by a custom-made set of 3-2-1 headers. Along with creating a menacing look, the new setup made the most of the triple's sweet song.
To complete his vision for the bike, Martini continued deleting chrome. As a result, all of the chrome on the transverse triple and chassis were blacked out. For the paint though, Martini went with something unmissable. Super Cooper's tinware is finished in bright blue paint with contrasting red emblems, and a red chain installed to tie things together. As is customary with cafe racers the cruiser bars have been swapped with Speed Triple clip-ons and the mid-control footpegs with RAASK rear set pegs. Lastly, Martini wanted to add a touch of sports bike style to the cockpit so he ditched the twin clocks and fit a custom-made single gauge.
Martini's work on this bike resulted in the removal of 20kg of excess, which when combined with the intake and exhaust mods would easily back up its aggressive appearance. With custom motorcycles like this rolling out of his workshop, it's easy to see why Nicola Martini has enjoyed success for close to 30 years. Today the Mr Martini workshop portfolio is nearing triple digits and it's unlikely he'll be slowing down any time soon.