Courtesy of our friends
FATclub
in France comes this awesome Kwazaki Z900 Cafe Racer.
"
The FATclub is dedicated to special and rock'n roll motorcycle (not only café racers but also trackers, scramblers, bobbers & even dragsters …so you can say it's quite open minded). Here is the website if you want to have a look:
www.fatclub.fr
& here are the bikes of FATmembers.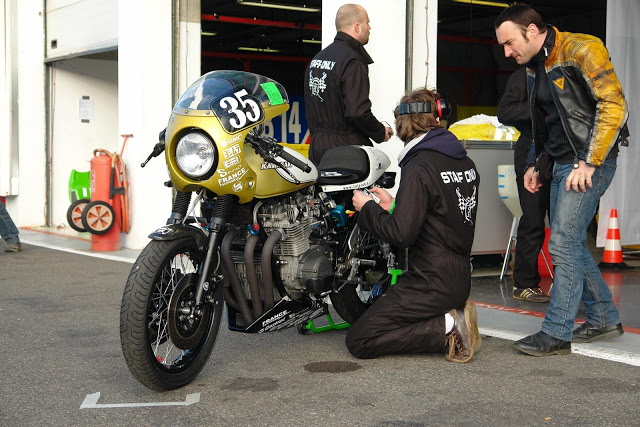 Regarding the FATracer, here is the story:
We started rebuilding the bike in October 2007 during nights & week ends to be ready for the Bol d'Or Classic endurance race which was in april 2008 (4 hours/2 riders) … tough work you can imagine.
Read the complete
rebuilding story step by step here
.
We had a big problem and a very sad event just one month before the race as our friend Thomas was killed in a motorcycle accident with his Triumph. He was the rider and co-owner of the FATracer but especially a great sport rider and a great friend. We decided to continue "in the loving memory of Thomas "butch"" … and another FATmember (Greg) accepted to ride the bike instead of Thomas. All the FATmembers worked even harder in the last weeks before the race & the bike was achieved just some hours before the first ride sessions on the race track."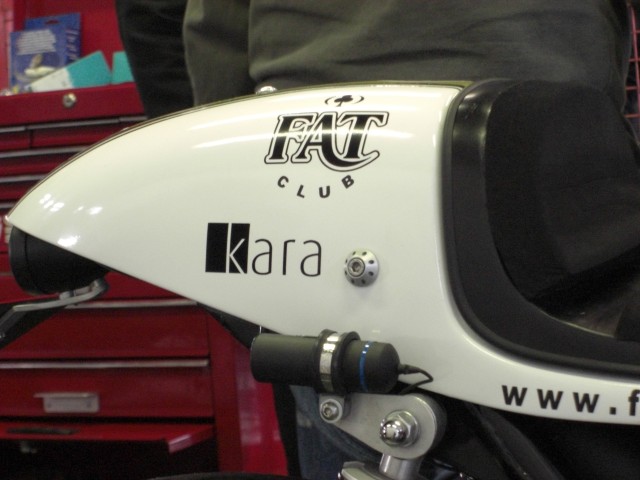 Some tech tips of the FATracer:
CHASSIS:
Original Z900 A4 1976 frame reinforced & braced by Thomas & SonicSeb
Godier Genoud aluminium swing arm
tuned & reinforced front fork
black anodized 18" spoke wheels from Seurat Puissance 3
front: 2,15×18 – rear: 3,5×18
Tires:
Avon racing
Front brake:
2 Brembo 2 pots 20PO8 calipers / 280 mm brake rotors
Rear brake :
1 Brembo 2 pots calliper / 250 mm brake rotor with custom carrier
Rearsets:
Tarozzi modified
Engine :
displacement: 1105cc
big bore forged pistons from Wiseco
GPZ 1100 camshaft
slightly tuned cylinderhead
Keihin CR33 carburetors
electronic ignition from Piranha
Barnett clutch disks
hydraulic clutch receiver
manual cam chain tensioner
Goodridge oil cooler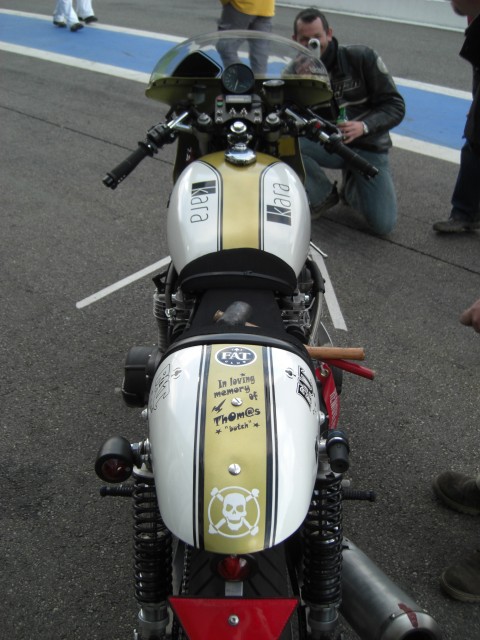 Fairing :
Tank:
original Z900 petrol tank
Seat:
soloseat from Daytona Japan
R90S cockpit fairing
Front light:
Hyosung black painted
Rear light:
HD turnsignals modified with LED
racing bugspoiler from Godier Genoud
Paint:
Thomas & SonicSeb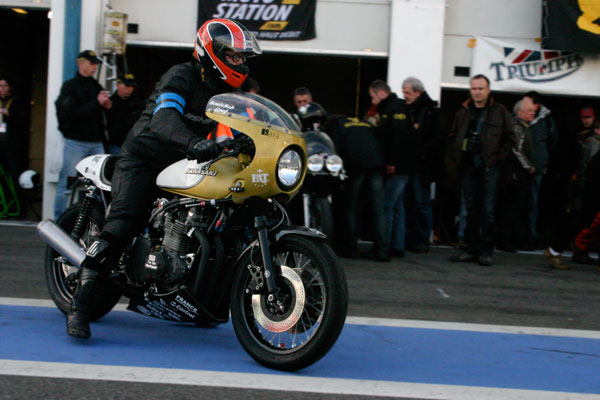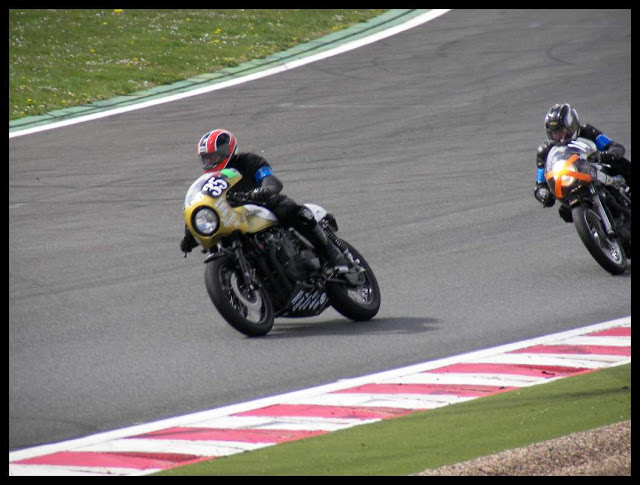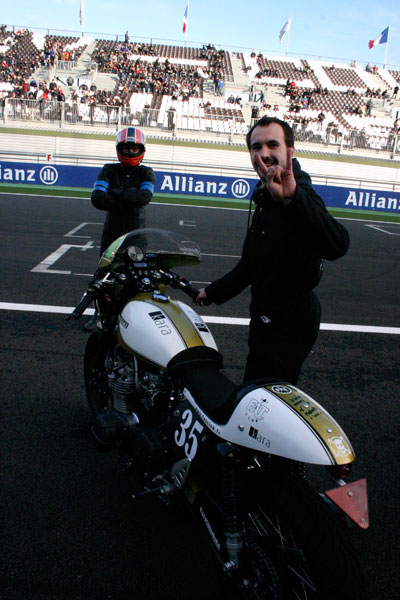 "
Just have a look on the
FATclub site & forum
. Regarding the race we fullfill our target which was to finish in the memory of our lost friend and if possible not last. We finished 40th on 65 because of some small technical issues but the bike & the rider were fast enough to achieve a place in the first half. We'll see next year ! Follow these links for pictures from the race & the story of the race (sorry in French)."