So you've decided you want to build a cafe racer. The most important and difficult choice you will have to make is choosing a donor bike. Back in the fifties, Cafe Racers were a kind of Frankenstein creation, using 2 bikes to make one, pairing the most powerful engine with the best performing frame and suspension set up. Over the years motorcycles benefited from decades of racing development and technological advancements. As a result, such transplants are no longer necessary, but not out of the question. So the whole process has become a lot simpler. Building a Cafe Racer using a modern bike is more about removing unnecessary clutter, reducing weight, improving handling, unlocking horsepower and, of course, adding plenty of classic styling.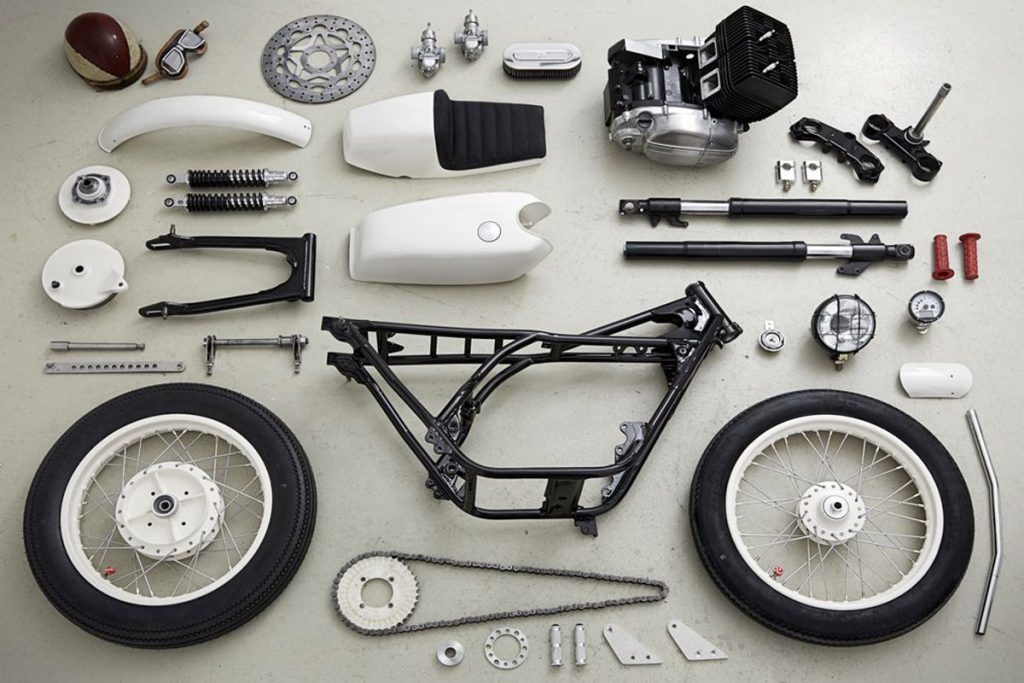 Choosing a motorcycle for a cafe racer project
There are 3 main questions you need to ask yourself. Each person who decides to have a go at building a cafe racer will have different responses. It's these responses that should guide you on your purchase.
1. Knowledge; How much do you know about motorcycle mechanics and fabrication?
2. Time; How long do you have to spend on a project or how long can you afford to have your bike (if it's your only one) off the road?
3. Money; What's your budget and what happens if it blows out?
So knowledge, time and budget are the 3 factors that not only affect your initial decision but will also dictate how your Cafe Racer will turn out in the long run. You may have the time and the money but without the knowledge, your project could end up as another "Cafe Racer project" auction on eBay. Switch any of those 3 keywords around in that last sentence and the result could end up the same. So do your research, make an educated choice and avoid disappointment. I'm not saying don't challenge yourself, just be careful not to bite off more than you can chew.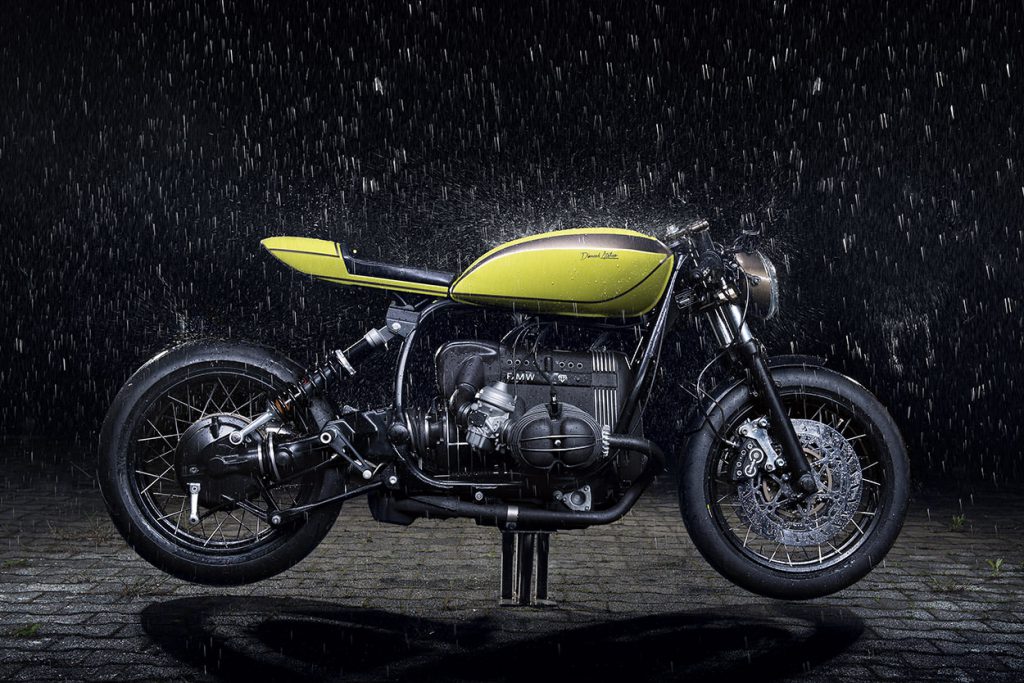 The Diamond Atelier BMW R100R Café Racer
You may already own the motorcycle you plan to customize and if that is the case you're committing yourself to deal with whatever limitations that motorcycle may have (if any). At the end of the day though the decision is yours to make and should be driven by passion more than anything else. If you own a motorcycle that you love chances are when you start transforming it you're only going to allow yourself to make it better.
If you're staring with a modern retro (Triumph Bonneville, Ducati Scrambler, BMW R9T, etc) then the manufacturer probably already produces all the parts you need to "transform" your bike into a "bolt on" Cafe Racer. While this is an easy option it isn't what this post is about. If you're ready to strip down an engine, cut a frame, upgrade parts and generally transform a motorcycle here are some motorcycles I would suggest when you are building a cafe racer.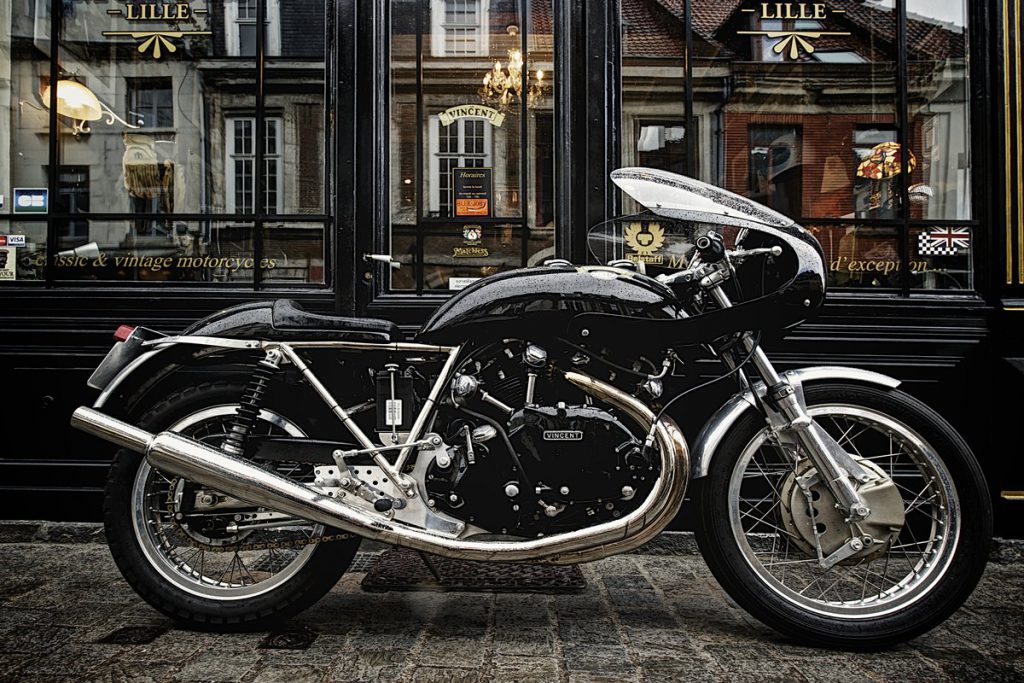 The classics
Triumph, Moto Guzzi, Ducati, BMW, BSA or if you're capable of laying golden eggs, a Vincent. All these great names in motorcycling history have produced motorcycles that would suit your dream Cafe Racer build. The only problem is, they don't come cheap and neither are the parts required to restore or customize them.
If money isn't an issue start searching, local auctions are a great place to pick up bargains. eBay and online sites tend to fetch higher prices for classics so look for less mainstream alternatives. Aside from the price issue old bikes are just that, they're old. Old technology may mean a motorcycle may be easier to work on, but it also means they require frequent maintenance which is not what everyone wants from their daily ride. You may also find a lot of hidden costs in older bikes because of the wear and tear of years of use and exposure to the elements. Be prepared to spend money replacing mechanical parts, wiring and things like seals and bearings. After all, a good looking motorcycle is useless if you can't ride it.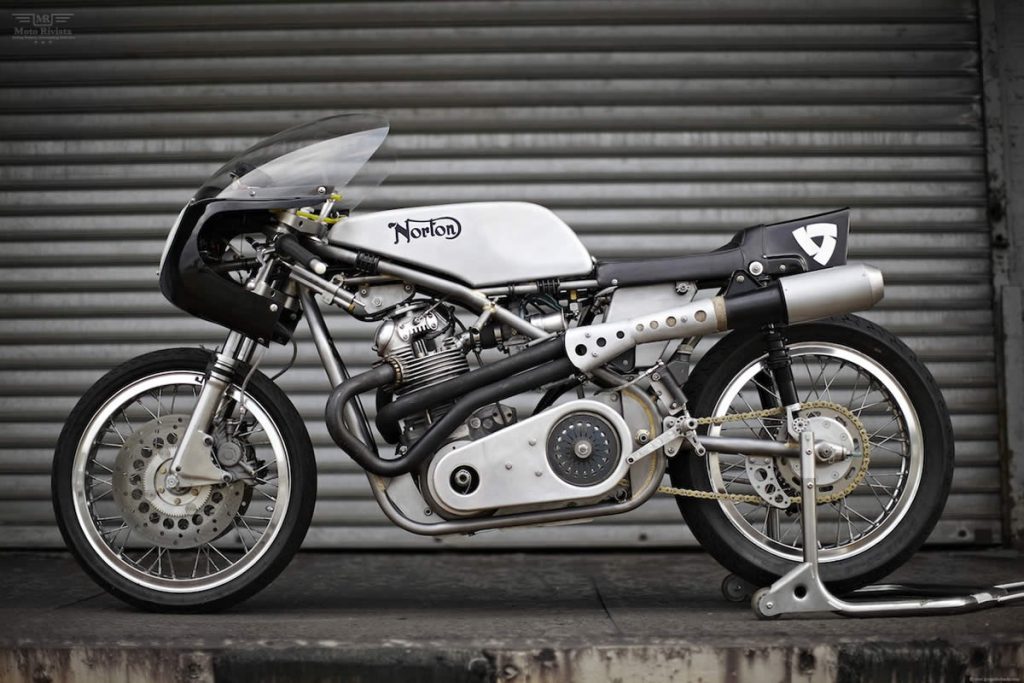 For the experienced motorcycle mechanic, skilled home bike builder or for those willing to take up the challenge, classic motorcycles are an exceptional choice when you are building a cafe racer. However, for those of us who don't fit into this category, there are other options that will give you just as much satisfaction to own and ride.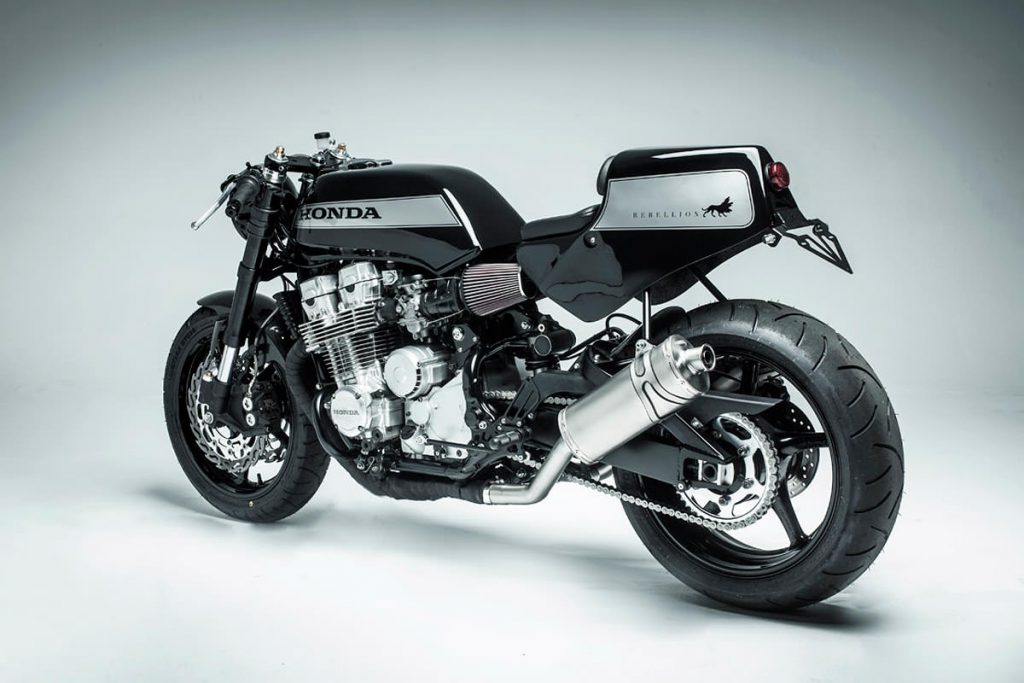 Rebellion of the Machines Honda CB750 Cafe Racer
Honda Motorcycles CB Series
These include the Honda CB 350, 500, 750 etc. The Honda CB series is legendary in the motorcycling world, most notably the Honda CB750, which is often referred to as the world's first superbike. CBs are commonly used for custom projects and as such there are loads of aftermarket parts available, making them a worthy choice for our Cafe Racer project. Unfortunately, their popularity has increased their price, especially for the early 750 models that are becoming sought-after items for collectors.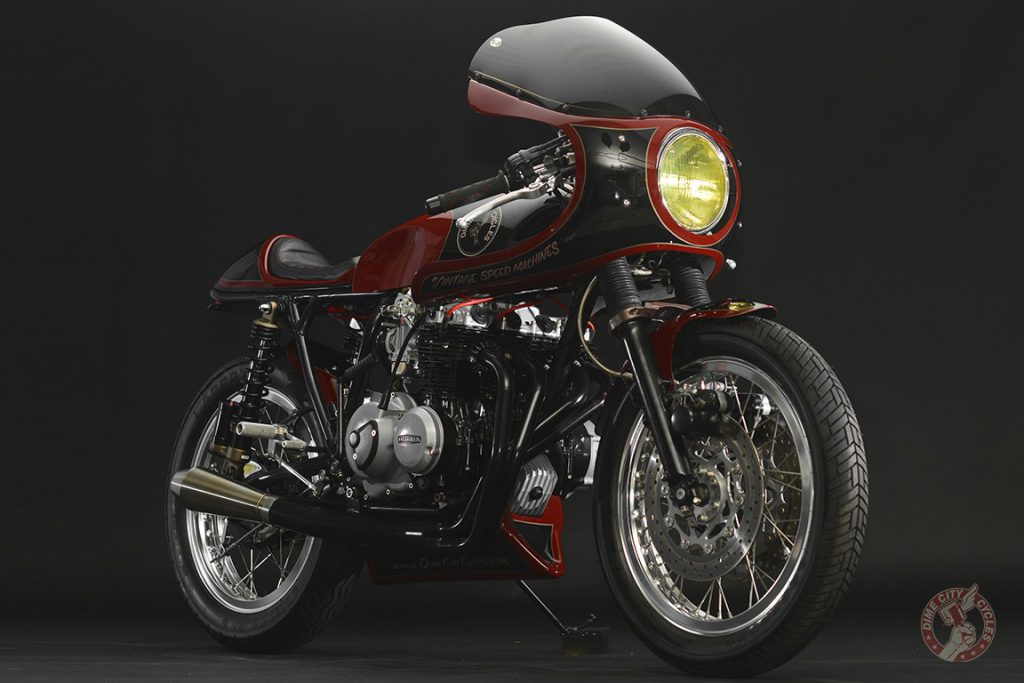 Dime City Cycles Honda CB400
There is also a thriving community of enthusiasts online who will gladly offer you their advice and guidance. If you're chasing aftermarket parts for a custom CB build a few of my favourites suppliers are Dime City Cycles, Benjie's Cafe Racers and Carpy's CB750 Cafe.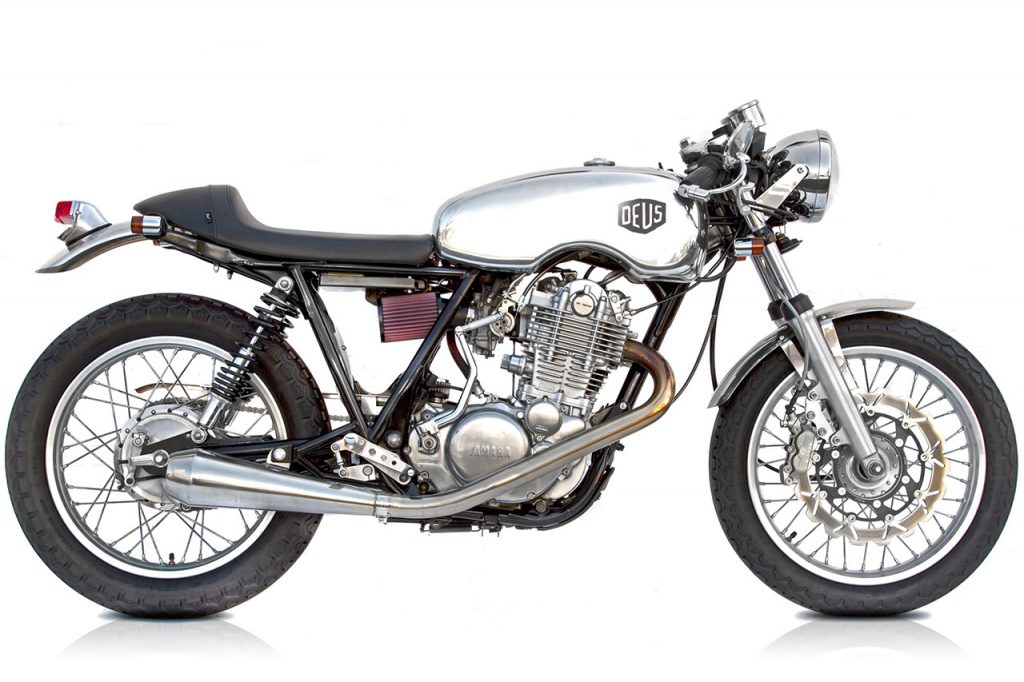 Deus ex Machina Yamaha SR400 Café Racer
The Yamaha SR 400/500
Sydney's Deus Ex Machina single-handedly brought them into fashion in Australia and just about every custom workshop in Japan has modified at least one. What a great little thumper the Yamaha SR is. They've been around for so long that they frequently come up for sale. Mechanically they're about as basic as they come. And, best of all, they are one of the only motorcycles that still feature a kick starter!
The Yamaha SR400 isn't a powerful motorcycle by any stretch of the imagination, but they're great fun to ride. They're also a relatively affordable option and if you're looking for parts you won't have to look very hard. Webike Japan is a great source for general maintenance and custom parts for the SR and they are so beautifully simple that servicing them yourself is not out of the question.
The Yamaha SR really is one of the most flexible motorcycles out there. For more about these bikes, you can read our Yamaha SR400 writeup here.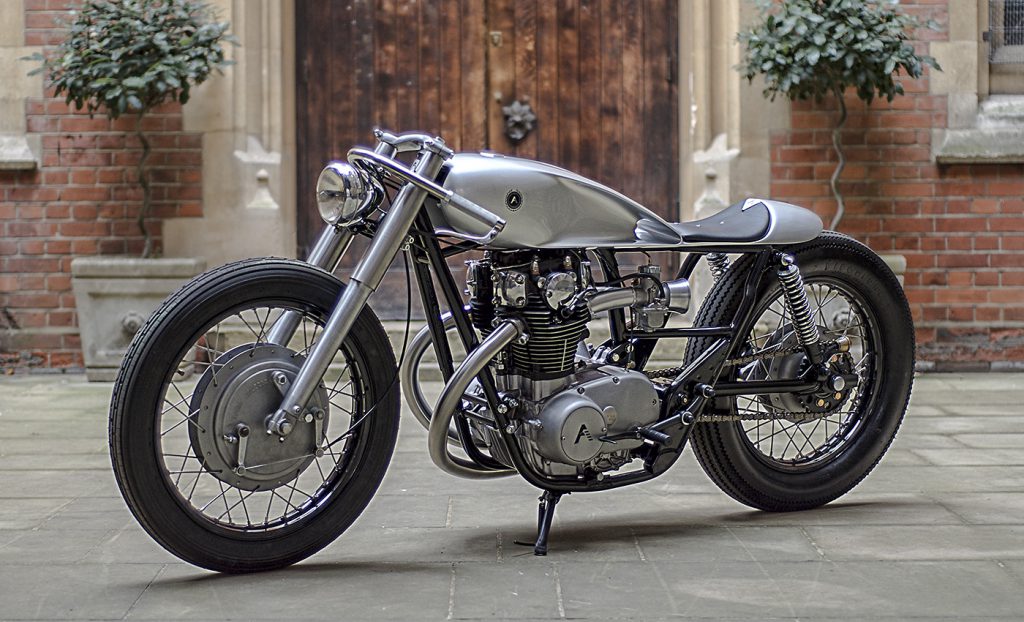 Auto Fabrica's 'Type 6' Yamaha XS650
The Yamaha XS650
The Yamaha XS650 is another incredibly flexible motorcycle for a Cafe Racer build. You can find a lot of well-priced examples and their engines are renowned for being bulletproof (although their electrics can be a bit fiddly). I have been building my own XS650 Cafe Racer for a while now (way too long!) and I started with no knowledge of XS650 mechanics. A huge online following has enabled me to easily find answers to any question I have. Parts are also very easy to come by thanks to a big custom scene following in the States, guys like Dime City Cycles offer an extensive range of custom parts designed especially for your Cafe Racer conversion. The models that came out between 1968-1985 offer different electrical systems and wire or alloy wheels. Early models also featured front and rear drums.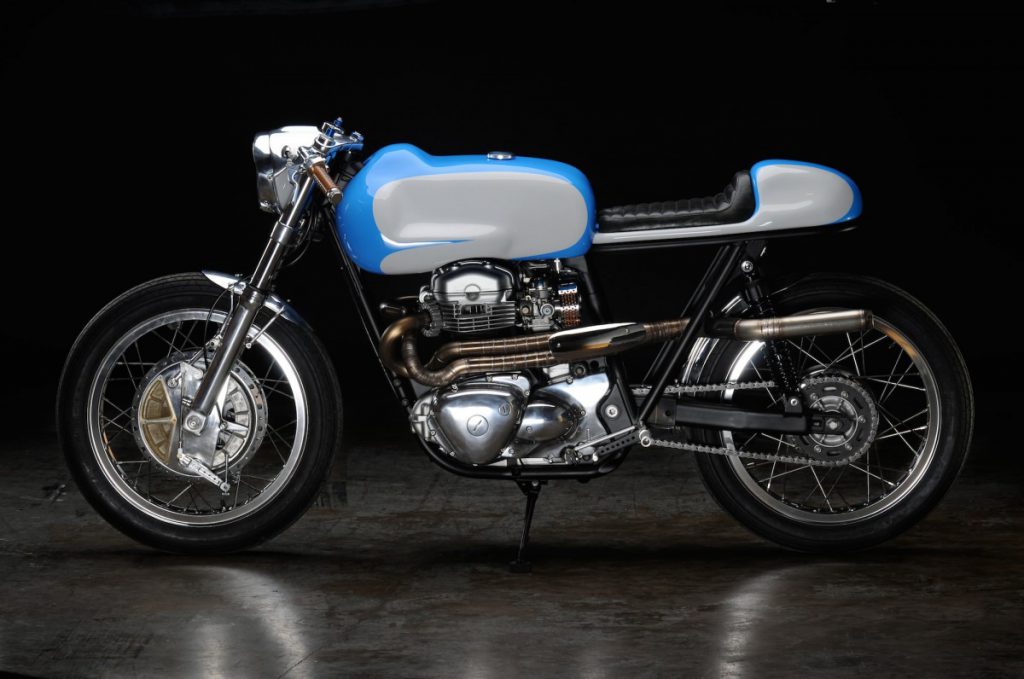 Revival Cycles Kawasaki W650
The Kawasaki W650
Another motorcycle I personally own. The Kawasaki W650 was the motorcycle that guided me into the world of Cafe Racers and was my first ever custom motorcycle build. It's got one of the best looking, modern engines around and it's a treat to ride. My W650 Cafe Racer turns more heads than a hot blonde in a mini dress. Like the SR the W's are huge in the Japanese custom scene and as such parts can be easily acquired. The recent release of the Kawasaki W800 should see prices on the older 650 and 400's drop which will make them an even more affordable option for your Cafe Racer build.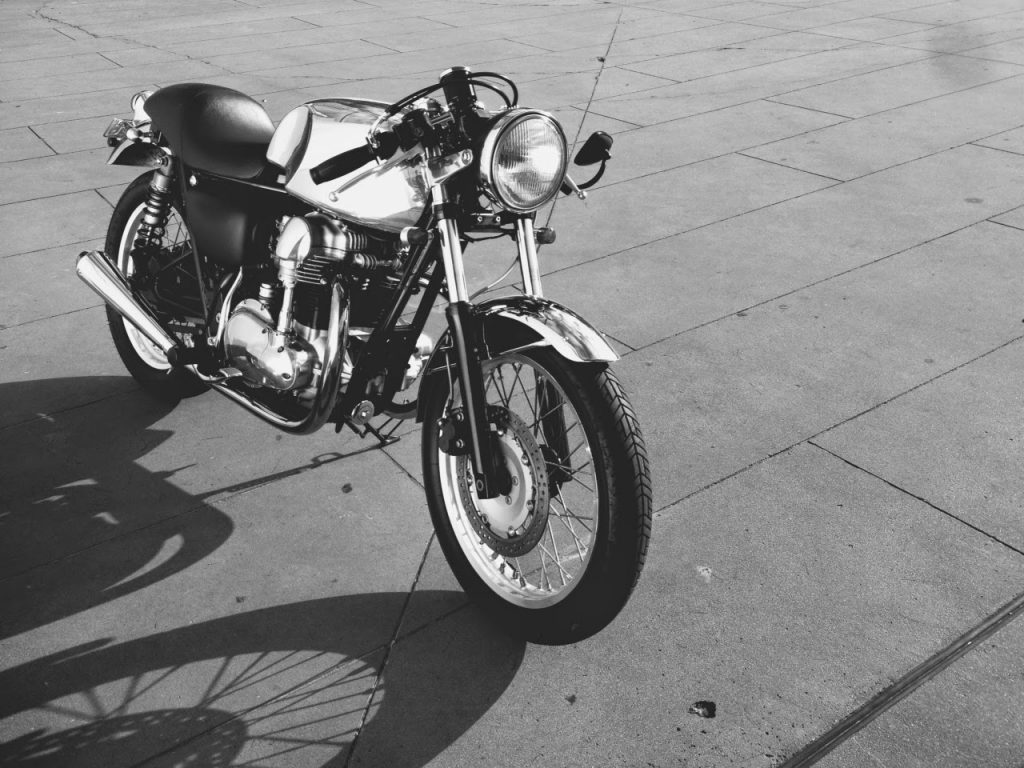 "The love of my life." My W650 Cafe Racer, completed in 2006 and ridden daily ever since.
The bikes I have mentioned here are my personal favourites. There are, of course, hundreds of other motorcycles that are suitable donors when you're building a Cafe Racer. I have also only listed older motorcycles, but there are many newer motorcycles that would suit a cafe racer project. Some manufacturers have even started building bikes that are more conducive to customization like the BMW R NineT and the new 2016 Triumph Bonneville range.
As you head off to begin your search the most important thing to remember is to go with your heart. Buy a bike that you love, even in its standard factory form. Having a connection with the bike from the get-go means your project will be an exciting one. Research your options, find inspiration, source handy parts suppliers and have fun!
Click here for more features about