When you are the organiser of what is arguably the biggest custom motorcycle event in the world it goes without saying you should be riding a custom bike of your own. Federico Agnoletto is the man behind the Verona based 'Motor Bike Expo' which attracted an astounding 167,000 visitors in 2018. After showcasing thousands of custom builds by workshops from all over Europe Federico decided it was time to build a motorcycle that was worthy of appearing on the MBE stage. For this, he engaged the help of Italian Yamaha dealership and workshop, Venezia Moto.
Yamaha has played an important role in the Motor Bike Expo since its early days. They have taken part as both a sponsor, exhibitor and contributor through their Yardbuilt series. At the 2015 show they also announced the winner of their "Garage Challenge", a build off between 6 of Italy's biggest Yamaha dealerships. Taking out first place was none other than Venezia Moto with their "Mid Night Club Yamaha XV950" making them the obvious choice for Federico's project.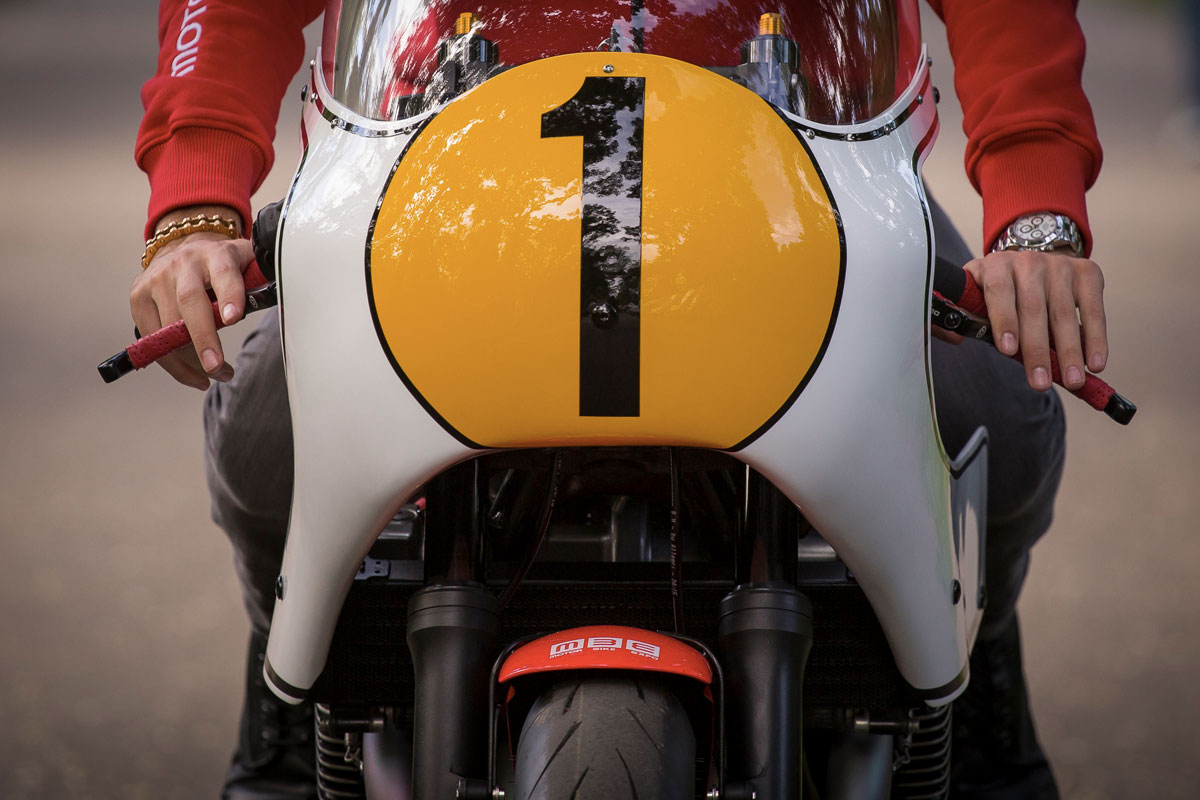 Although Federico had tasked Venezia Moto with building his custom motorcycle he first had to select a suitable donor. This was no simple task for a man with Federico's qualifications. After all, he spends most of his time surrounded by Europe's top builders and their incredible custom creations. After considering the options he couldn't deny the importance of Yamaha's involvement in the growth of his show. So it was decided that his own bike should be based upon a Yamaha platform. As for choosing which Yamaha model to use that was another obvious choice. After seeing it's potential for customisation at numerous MBE events Federico settled on Yamaha's evergreen inline four, the XJR1300.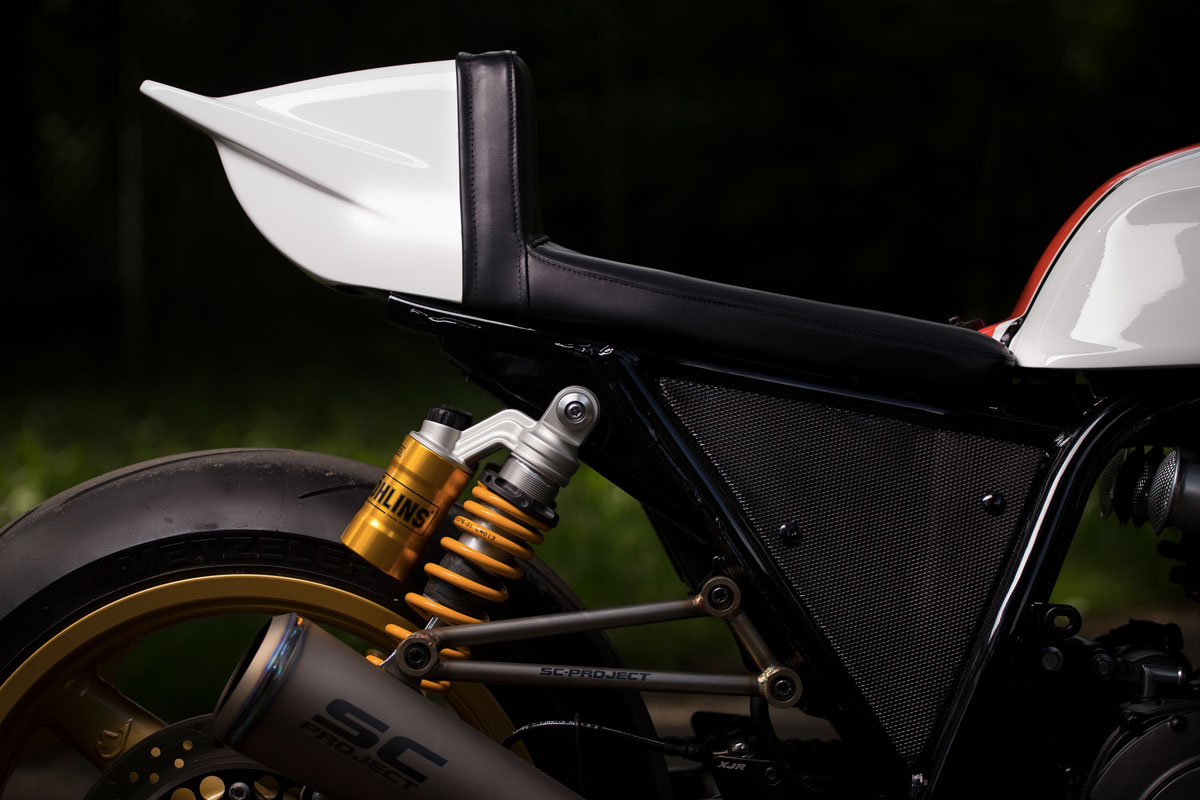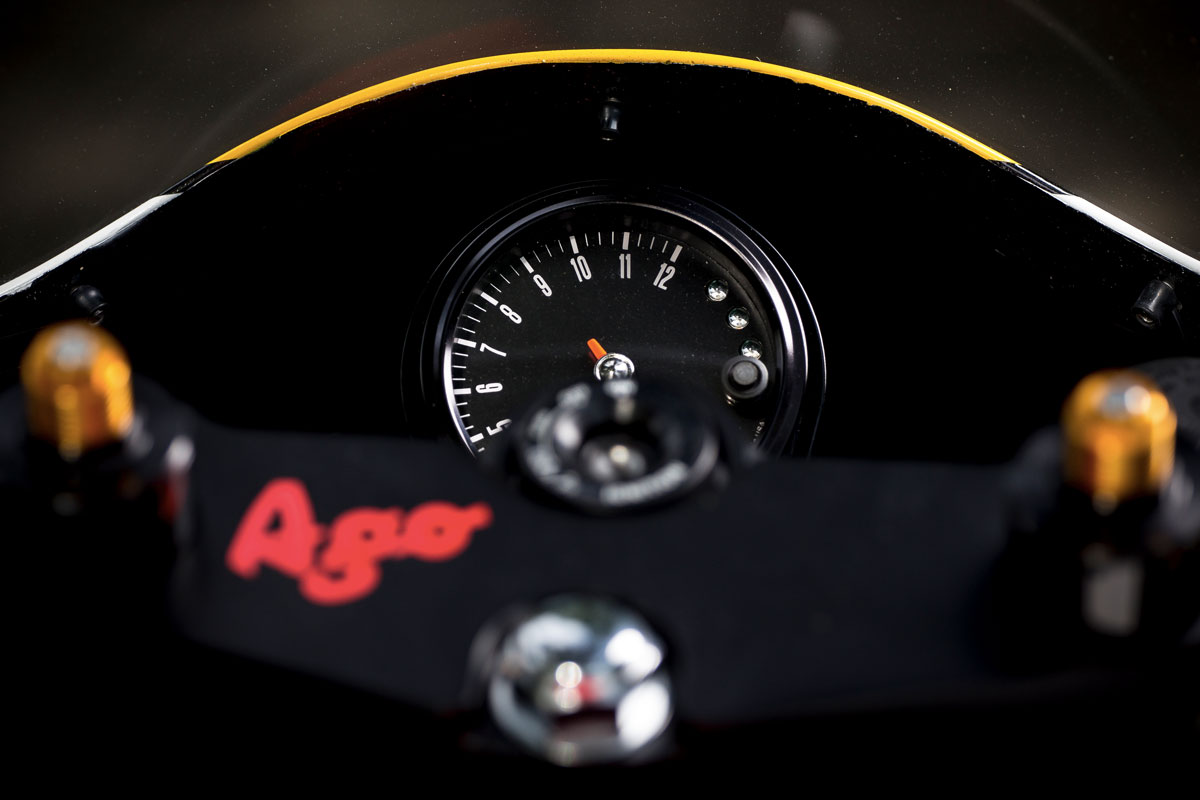 The concept for the project was to build a custom motorcycle that celebrated the MBE ethos and the anniversary of an important event in Italian motorcycle racing. Forty years prior to the project Giacomo Agostini secured the World Champion Title on his legendary Yamaha OW23 YZR500. Using Agostini's bike as a template Federico and Venezia Moto developed a concept for their XJR1300 build which they coined 'OW1300'.
To transform the XJR into a YZR race replica Venezia Moto put together a full set of race-inspired bodywork. The new kit includes a custom made fuel tank, fairing, side panels, and complete tail section. All were styled after Agostini's YZR, but built to suit the XJR's geometry. Getting everything to fit the XJR's frame necessitated some light frame work. Mounting points were welded on to support the half fairing and the subframe has been slimmed and shortened. To give the XJR even more in common with Agostini's YZR, Venezia Moto installed a set of Marvic wheels aptly finished in championship winning gold.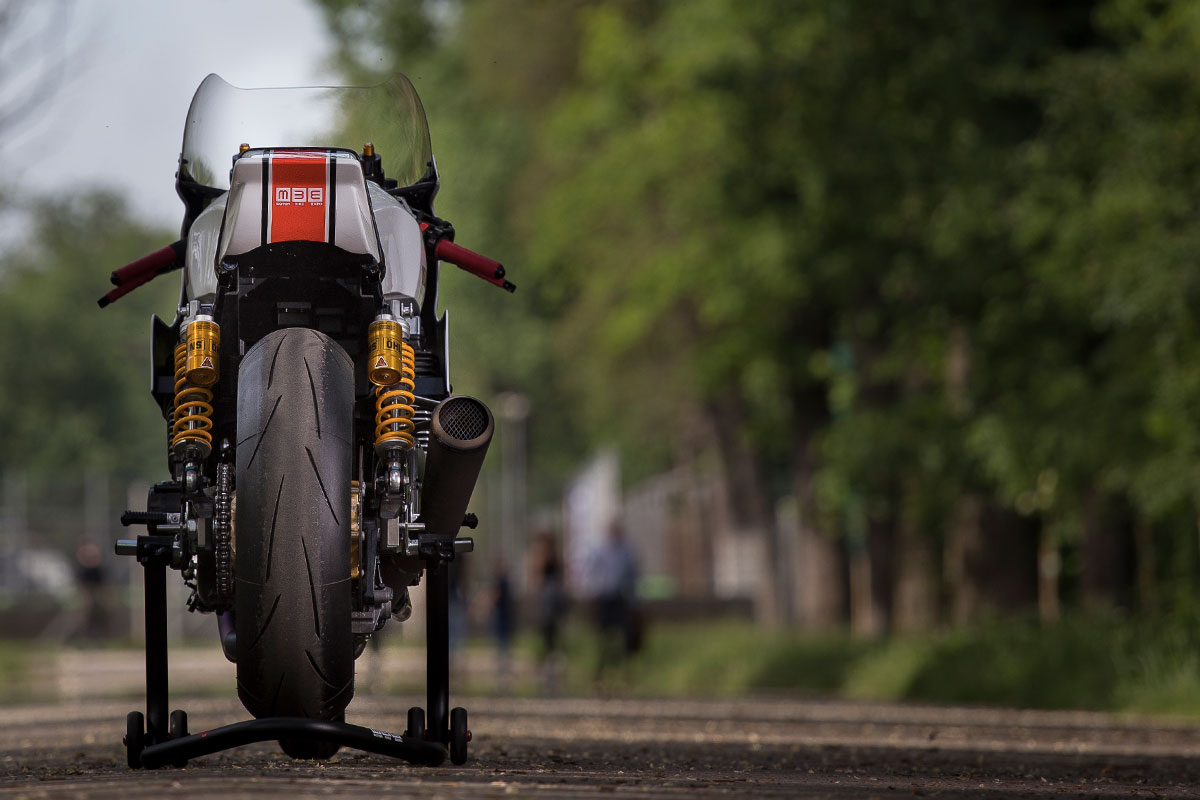 Beneath the windscreen, a single tachometer relays performance information to Federico. The engine remains relatively untouched aside from a carburetor tune and a very impressive titanium exhaust system from SC project. To free up the frame and add an extra touch of racing authenticity the airbox was removed. In its place are a throng of race-spec alloy velocity stacks. Externally the inline four received a selection of dress-up parts from Rizoma and a fresh lick of black paint. Rhizoma also supplied the bikes rear set footpegs while the clip-on handlebars are Ergal items.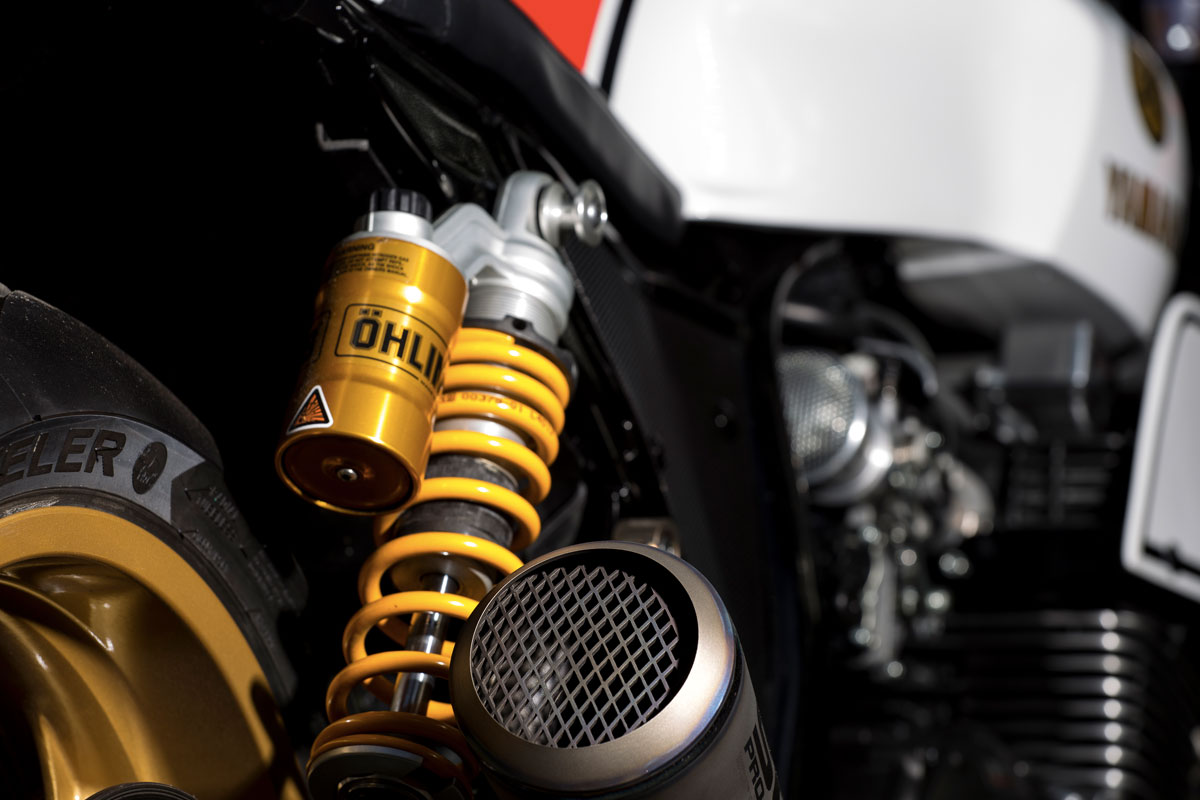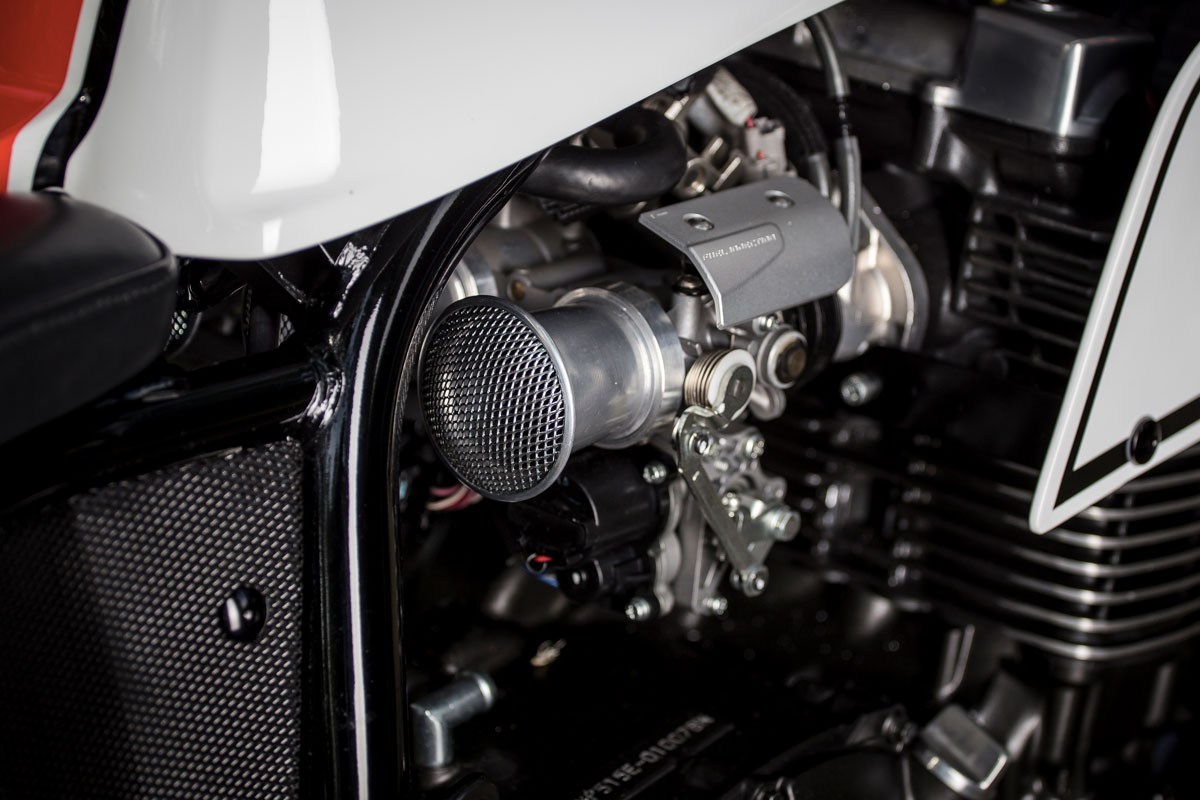 No race replica would be complete without accurate livery. As you'd expect Federico's Yamaha XJR1300 is finished using the same white, black and red paint scheme asAgostini's legendary OW23 YZR500. Sitting proudly at the pointy end of the bike is Agostini's racing number 1, at the rear Federico's own Motor Bike Expo emblem.
On January 17th the 2019 Motor Bike Expo will kick off in Verona. With over 2000 motorcycle exhibits and 700 exhibitors on display, it's a show that's worthy of any motorcyclists bucket list. For more details about the show hit the big blue button below…