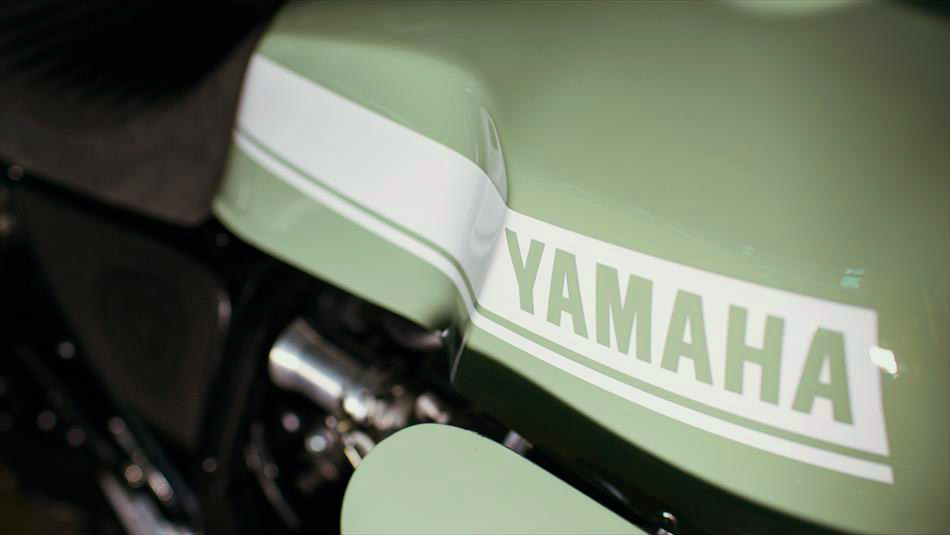 As with the other Yamaha XJR1300 Yardbuilt bikes the Botafogo-N was constructed without performing any modifications to the bike's frame. Each Yardbuilt bike is designed to showcase what the home builder could achieve if these parts were to become available as "bolt-on" accessories…and as it happens many of them will. The Wrenchmonkees, itRocksBikes and now Numbnut Motorcycles will all be producing parts from their Yardbuilt bikes which will soon be available to purchase through their respective websites.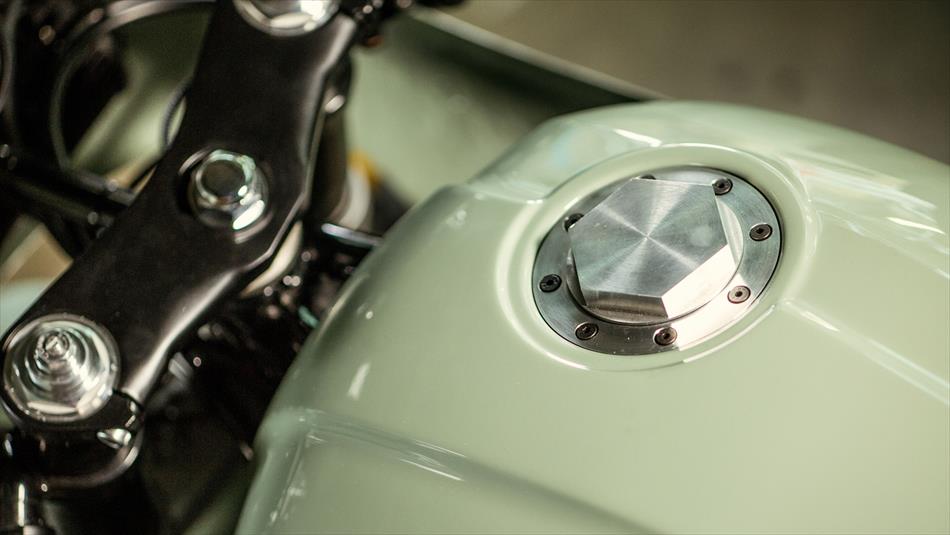 Despite the Yamaha XJR1300 already packing some top-performing parts, Numbnut has opted to add their own upgrades to ramp up the bike's performance. To free up the bikes breathing and unleash more power locked away in the XJR's 1250cc, DOHC air-cooled engine, Numbnut added free-flowing Steel Dragon Performance velocity stacks and a howling 4-into-2 MVS Race Engineering exhaust system.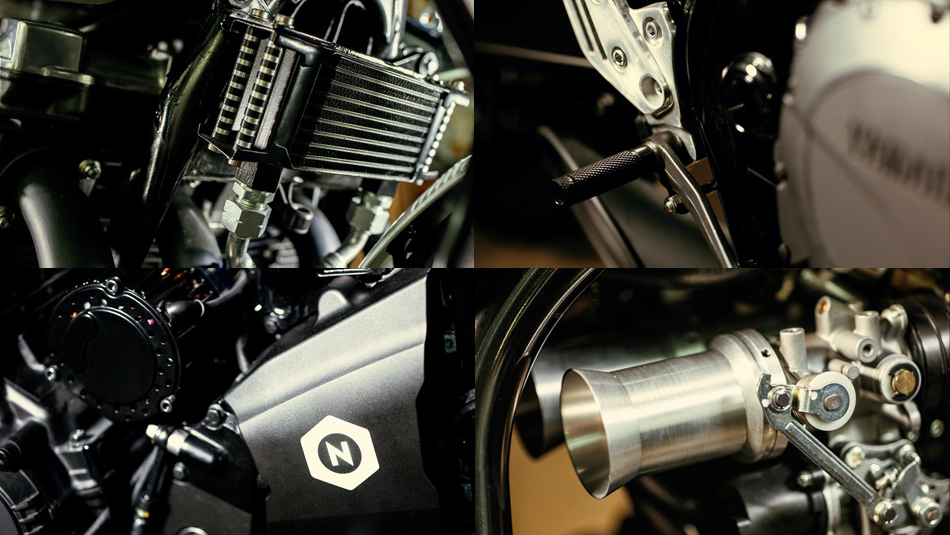 To improve the XJR's suspension Numbnut looked to Yamaha's top of the range sports bike, the R1. The Botafogo-N uses R1 forks and brakes up front and top of the range Ohlins shocks at the rear for the best handling characteristics they could achieve. Boranni M-Ray wire wheels in satin black replace the heavier stock rims and for rubber, they've opted for Pirelli Phantom Sport tyres that not only perform well but also have a retro look to them.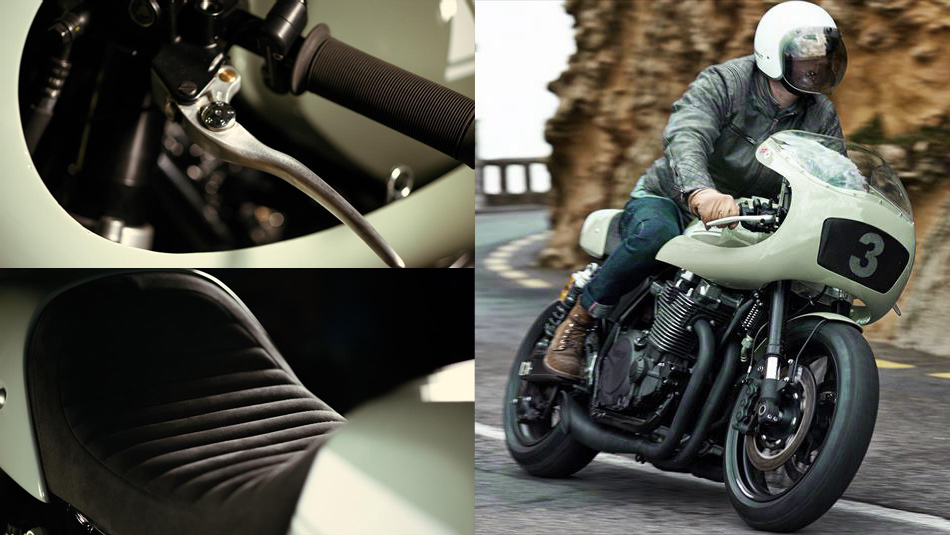 The new, more aggressive clip-on bars feature Biltwell grips, Sport Development GP style switches, a Tygon clear brake reservoir connected to black Goodridge steel braided brake lines and custom-made Numbnut levers. Wrapping around the bars and the bikes front end is the first of the major bodywork upgrades performed on the Yamaha XJR1300. Numbnut's very own Imola style half-fairing design cleverly disguises the XJR as a track bike by concealing an LED headlight behind a blacked-out mesh panel sporting its own race number.
Other custom parts designed and built in-house at Numbnut include the Botogogo-N's rear-set footpegs, heel guards, the beautifully simple hex nut style filler cap and the bikes new side panels and rear cowl. Removal of the cowl allows for a pillion passenger to get comfy on the Alcantara covered custom seat upholstered by Numbnut workshop associate Eller Meyer. To finish the bodywork off Numbnut took their inspiration from the number 3, pale green Fiat Botafogo owned by Jay Leno.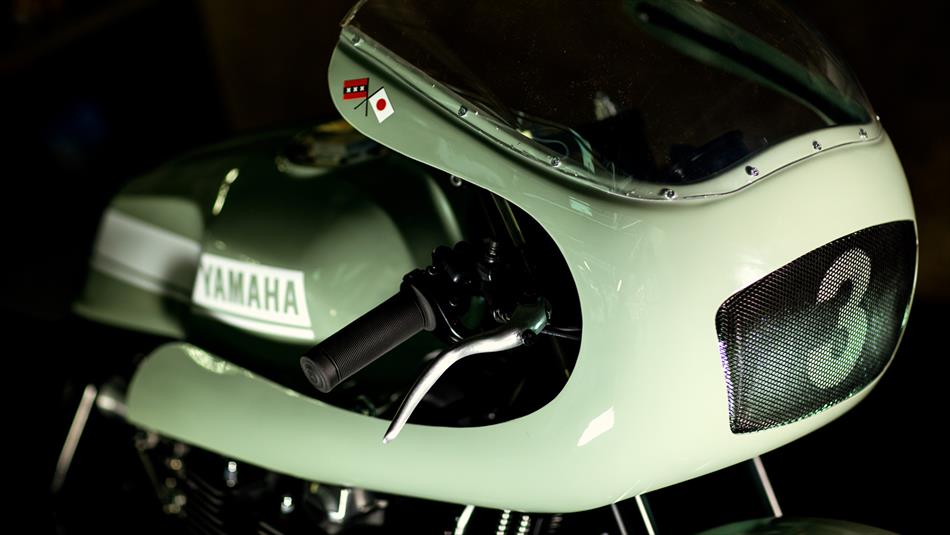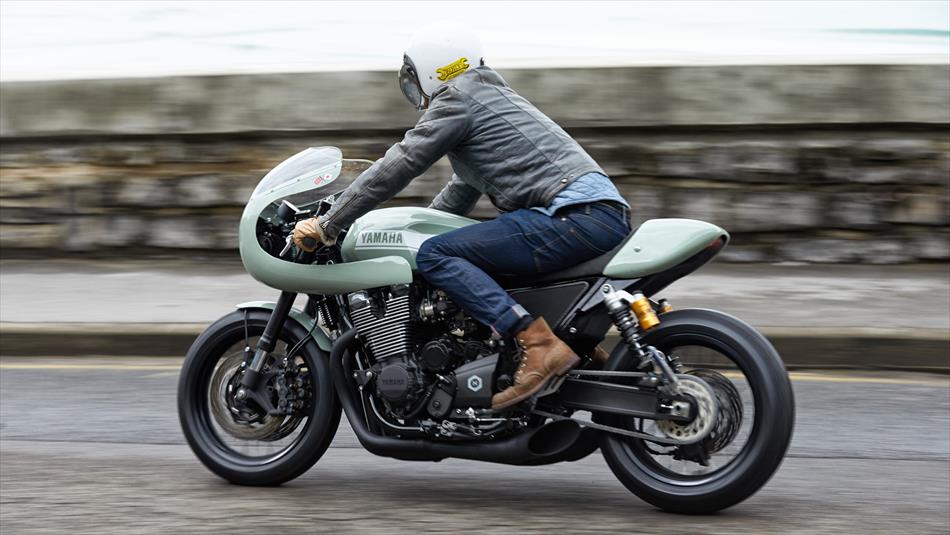 Yamaha is churning out their Yardbuilt bikes in 2015 thanks to some clever partnerships with talented builders around the globe. As promised at the Yamaha XJR1300 launch earlier this year here's yet another custom XJR that's transformed the factory bike into a retro racing-inspired ride. This time they've partnered with Amsterdam based Numbnut Motorcycles who took their inspiration for the build and the bikes name from the 21.7 litre engined 1917 Fiat 'Botafogo Special'.