Despite its huge success, the Yamaha XSR700 is, in my opinion, one of the least classic-looking modern-retro motorcycles on the market. That's not to say I don't like it, or think it's incredible value for money, or pretty much the best beginner bike out there, but it just isn't as classic looking as similarly marketed models from other manufacturers.
The XSR's sloping fuel tank, busy-looking chassis, modern engine design, mono-shock rear end and brushed alloy finishes are simply too much for the classically styled lighting, bench seat and vintage Yamaha-inspired livery to compete with. And if you compared the XSR700 to Yamaha's own XJR1300, which they discontinued in 2016, the XSR is thoroughly modern looking. Nonetheless, the question stands, can the XSR700 be modified to amp up its olde worlde appearance? The answer is an emphatic yes.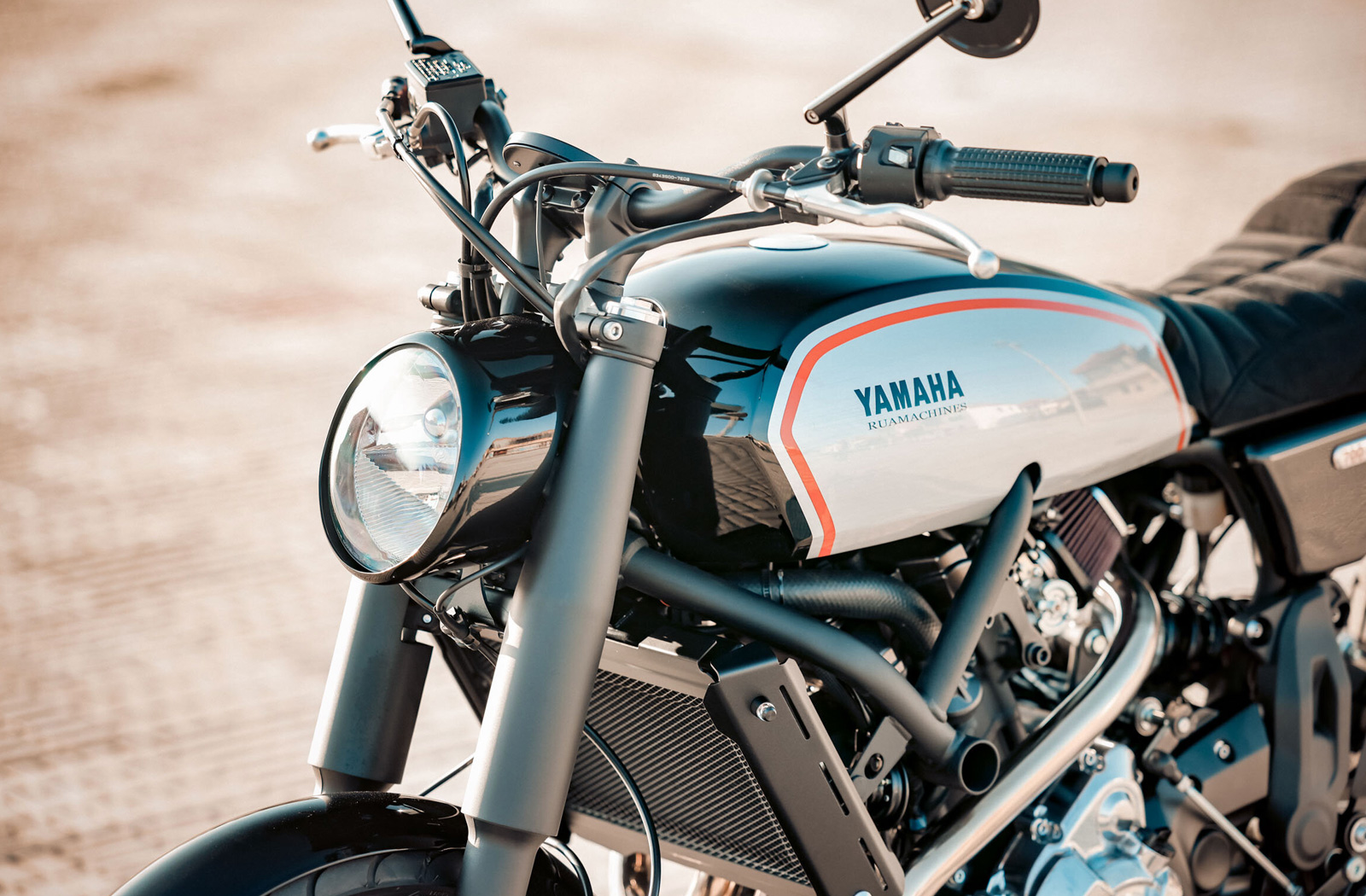 Surprisingly it was Yamaha themselves who set out to demonstrate just how malleable the XSR platform is.  Through their ongoing Yardbuilt series the manufacturer has been teaming up with accomplished custom builders to transform the XSR into all manner of custom styles. Of all the Yardbuilt XSR700 projects we've seen so far, this build by the Portuguese workshop Rua Machines, is hands down one of the most classic-looking conversions to date.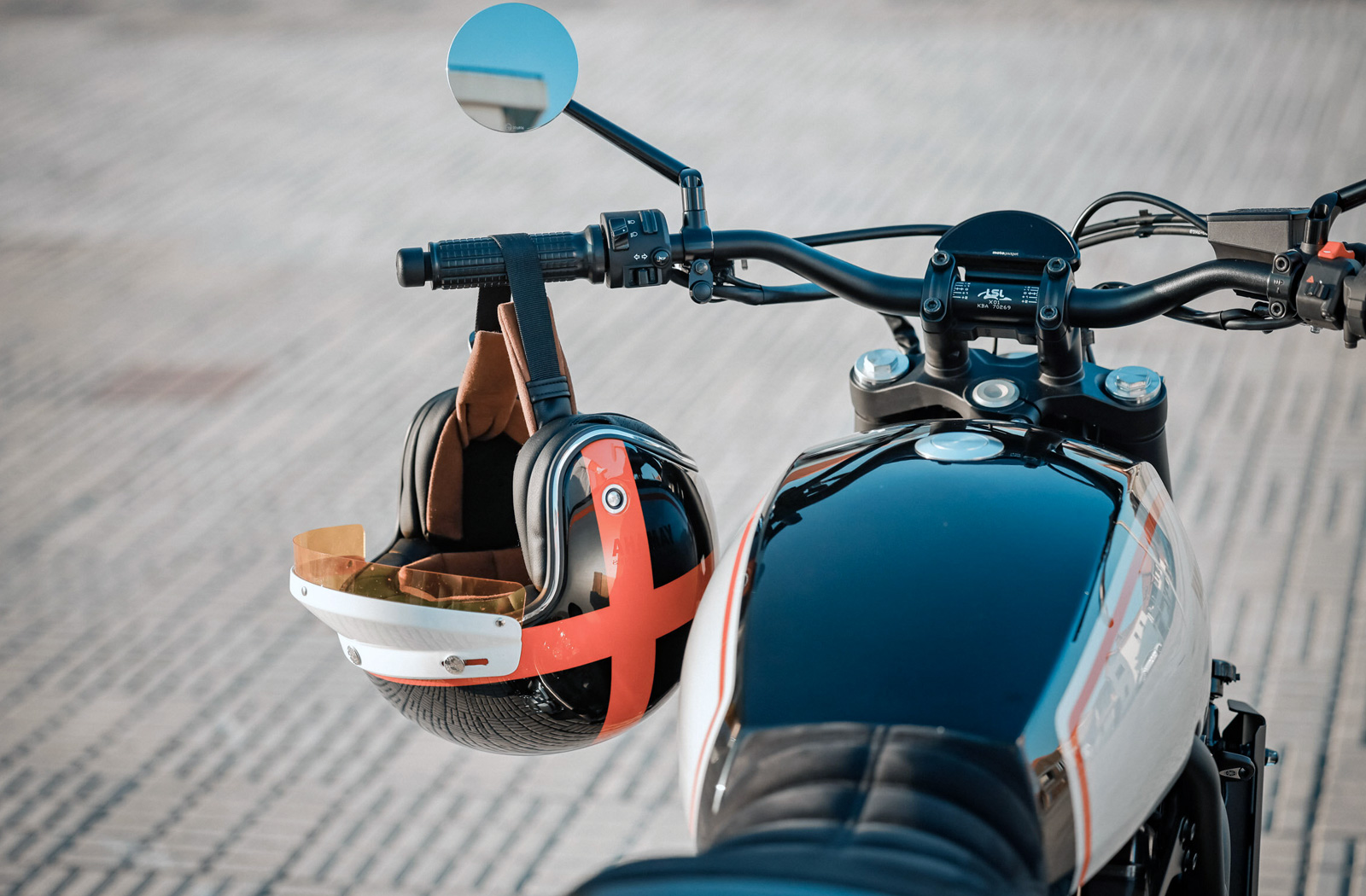 Coined the 700GT the Rua Machines custom Yamaha XSR700 was developed as part of the Yardbuilt 'Back to the Drawing Board' initiative.  According to Yamaha Europe, "Back to the Drawing Board gave consumers the opportunity to design their dream XSR700 which would then have the chance to be produced by a custom specialist to make their vision real. Rua Machines' stripped-back scrambler style 700 GT was born from the designs by Tony Manuel Oliveira Queiros, whose dreams of customising his father's XJ400 could finally be realised in."
Founded by fashion designer Armando Fontes and commercial director Victor Rocha, Rua Machines has built a name for itself by building timeless custom motorcycles. Tony's 700GT design resonated with the pair and set them on a research path that delved deep into Yamaha's history. Using Tony's sketch as a starting point Rua Machines drew inspiration from Yamaha models from the 1960s, in particular the sporty Yamaha YR-2 and YR-3.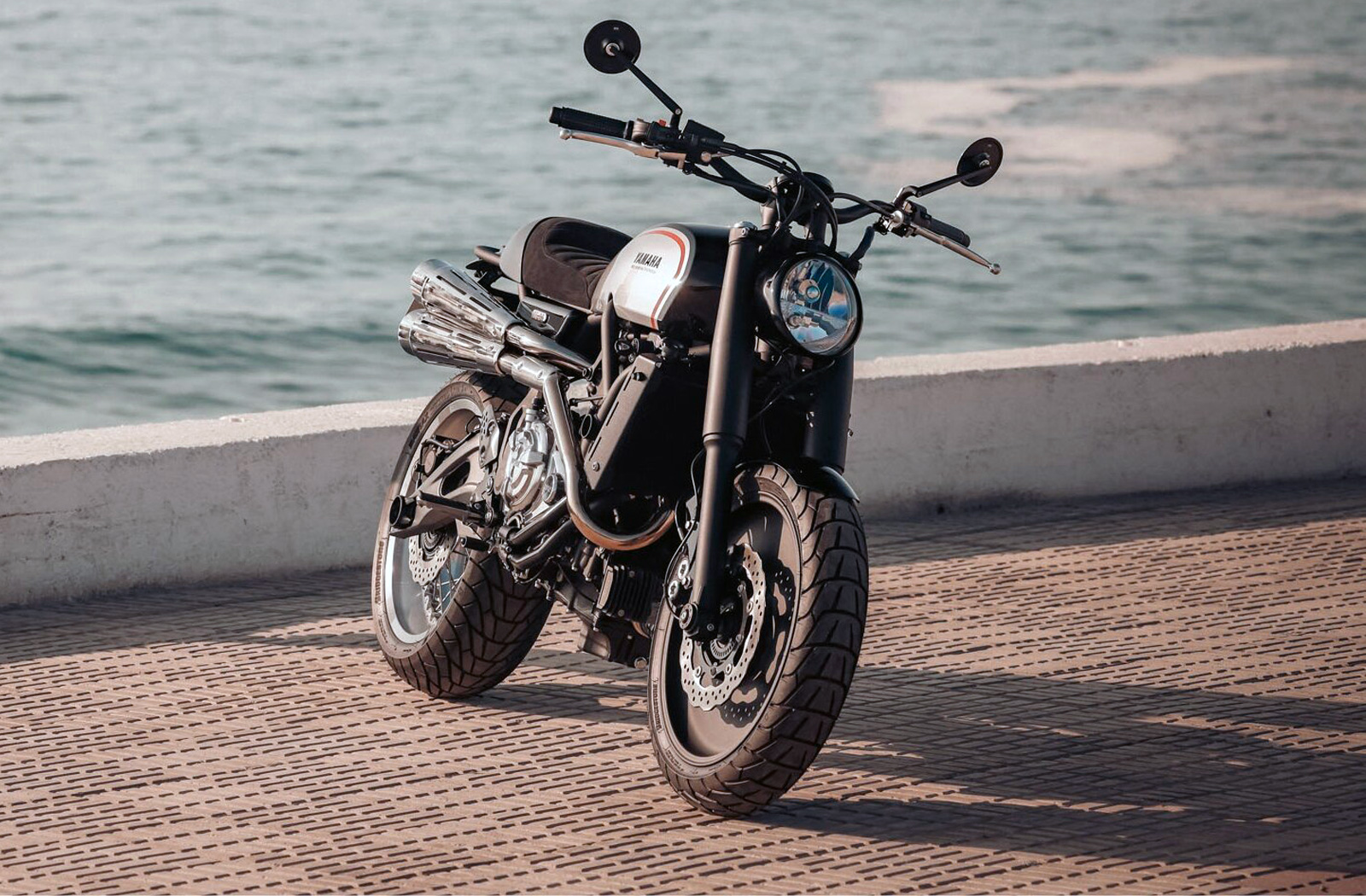 The transformation began with the complete removal of the XSR bodywork. Replacing it is a custom-made steel fuel tank and suede leather seat assembly. Sitting low and level on the frame new bodywork covers more of the modern tubular frame than the stock unit and sets up a classic bone line. A pair of YR-2-styled side covers fill the triangle in the frame that houses the XSR's battery box and a pair of classic fenders further bolster this build's retro vibe.
Further tweaks to the XSR's stance were made by lowering the front end. The forks have been given a YR-2-inspired makeover by housing the stanchions within steel covers. Both of the XSR's cast wheels have been replaced using laced alternatives with the front being housed within blacked-out covers, as a hat tip to Yamaha's 'Dark Side of Japan' slogan.  Other aesthetic tweaks that make this classic conversion even more convincing include the scrambler 2-into-2 exhaust and its trick stainless steel heat shields, the removal of the air box and fitment of K&N pod filters, a small wasps tail rear cowl and polished engine cases.
Rua Machines also made a few modern upgrades to further improve upon Yamaha's design. First up the entire electrical system was overhauled to simplify things and to allow the use of smaller, classic switch blocks. The round dash of the XSR has been a point of contention since its release. Here it's been replaced using a digital Motogadget Motoscope Pro Classic that sits neatly atop a set of LSL Flat Track bars. Lighting upgrades come in the form of Motogadget m-blaze pin turn signals which have been discretely mounted, an LED brake light that's integrated into the rear fender and a snug-fitting slanted headlight. To keep the rear end looking clean Rua Machines also designed and built their own license plate holder for this project.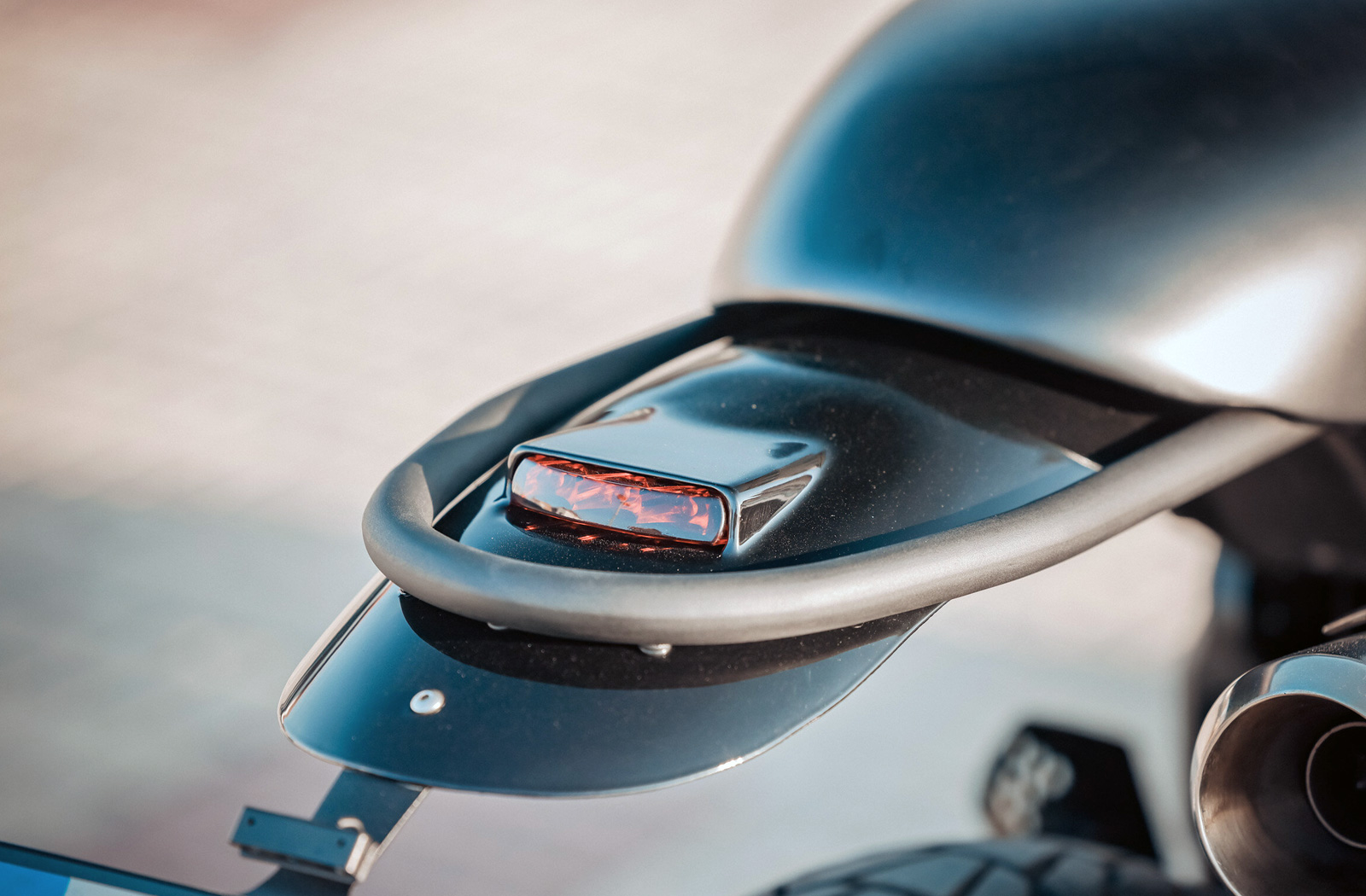 "Striking in its predominantly black livery and aggressive scrambler look, the 700GT is a testament to the passion for Yamaha that is felt through the decades to this day," says Yamaha Europe. "It is built for roads, for dirt, and for sheer riding pleasure. Harnessing the spirit and aesthetic of Yamaha in the 1960s."
Of course, no scrambler build would be complete without appropriate rubber. So Rua Machines have fitted the 700GT with Bridgestone's appropriately named Battlax 'Adventurecross Scrambler' AX41S tyres. The end result of all this is a cohesive design and convincing classic aesthetic which both Tony and the Rua Machines team should be very proud of.