The Yamaha Yardbuilt series has been running for an impressive 7 years now. Since then Yamaha has commissioned over 50 workshops to turn their latest models into bespoke custom motorcycles. They've worked with builders in the US, Australia, Japan and all around Europe and they're continuing to expand on that in 2021 with a new Indonesian Yardbuilt initiative.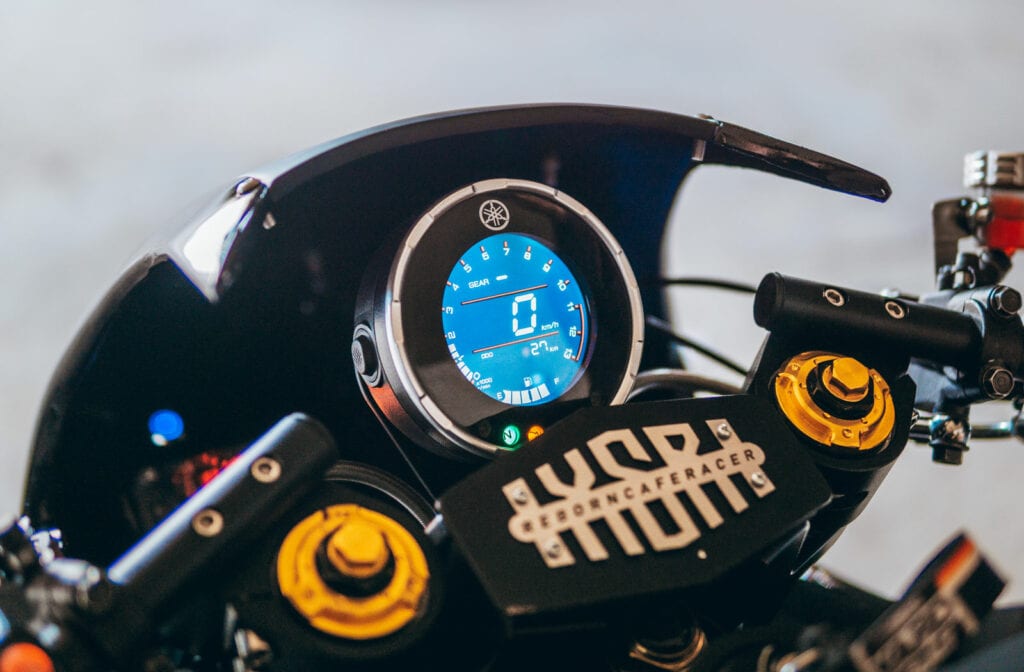 In Asia, small capacity motorcycles rule the streets. As a result, the Asian market gets many small capacity models you won't find in other countries. This includes the latest addition to Yamaha's Indonesian Sport Heritage range, the XSR 155.
To promote the release of the new model, Yamaha Yardbuilt Indonesia invited local workshops to submit their vision of how the XSR 155 could be customised. They then commissioned a handpicked selection of the best designs to be built. Amongst those chosen was this slick neo cafe racer by Glanets Radical Kustom Motorsickles.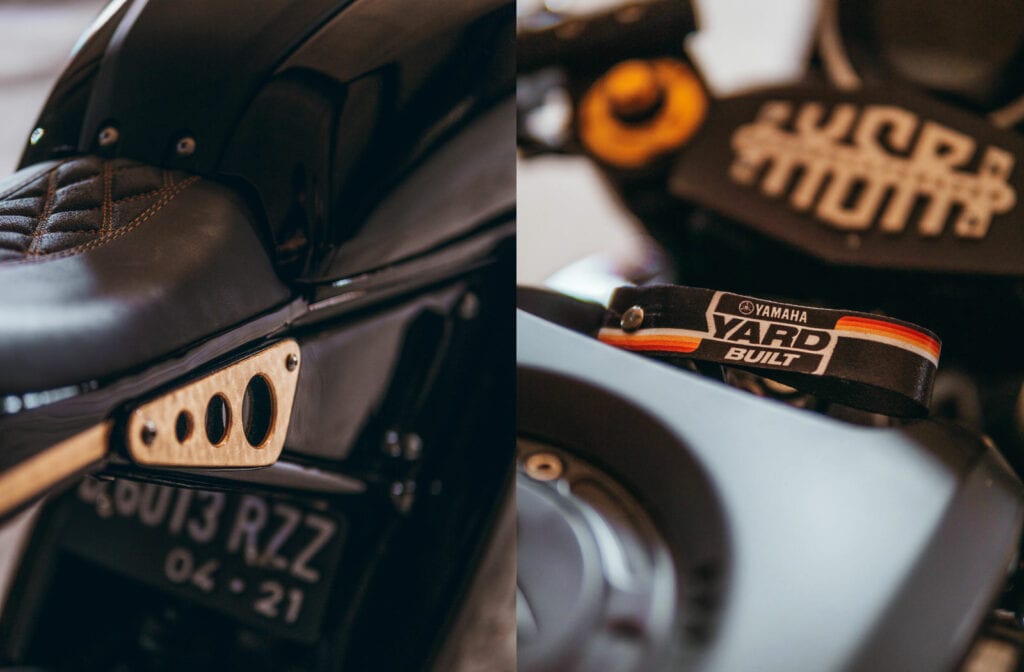 Based in Bandung, West Java Glanets Radical Kustom Motorsickles was founded in 2001 by Purnama Sultan Glanets. Purnama's workshop specialises in sportier custom styles like flat trackers, scramblers and cafe racers. So for his Yardbuilt Yamaha XSR 155 project Purnama created the "Reborn Cafe Racer".
Working to a tight 4-month deadline Purnama and his team transformed the naked XSR 155 into a fully-faired racer. "The challenge with this project was to do something different," says Purama. "Most of the XSR builds we've seen use a street tracker or scrambler style. I am very idealistic and wanted to make this motorbike different; therefore I changed it to a full fairing bike with a neo cafe racer style and character."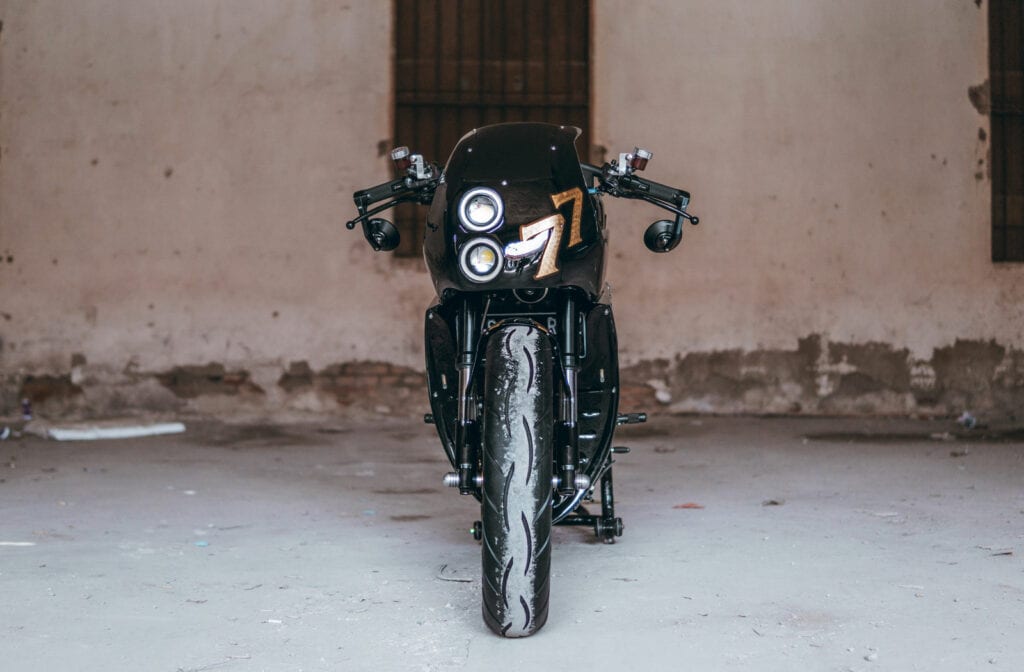 Sitting side by side with a stock Yamaha XSR 155 you'd be hard-pressed to recognise this was once the same motorcycle. Although the bike is still running many of the same components, Glanet's Reborn Cafe Racer is a radical departure from the naked factory styling of the Yamaha XSR 155.
The biggest difference here is, of course, the bodywork. The only original component left is the fuel tank which suits the cafe racer styling well. However, to set it aside from a stock example it now features illuminated Yamaha tank emblems. As for everything else, it has all been handbuilt from scratch by the team at Glanets MC.
The revised front end is a 4 piece design that completely encompasses the bikes 155cc thumper. To keep operating temperatures in check the front of the fairing features stacked vents that direct air past the engine and radiator before being expelled via gills on the sides of the bodywork. The fairing also helps to enhance the bike's classic styling by covering up the XSR's modern 'Deltabox' frame.
In the rear things have also been tightly packaged to minimise visual clutter. Glanets have deleted any pillion accommodation in favour of a diamond-stitched solo saddle. Behind it is a svelte rear cowl and beneath it, you'll find flush-mounted custom side panels. Glanets also completely enclosed the underside of the tail to further enhance the bikes sporty aesthetic.
In keeping with their neo cafe racer theme, Glanets have installed an assortment of aftermarket accessories on their XSR 155. Nestled beneath the tinted screen of the fairing is the factory gauge. It's surrounded by a set of clip-on handlebars wearing custom grips, controls and bar end mirrors. And, to disguise the riser holes on the stock triple clamp, Glanets have installed a blanking plate wearing a laser cut XSR emblem. The twin headlamps feature LED daytime running lights and in the rear is a pair of high intensity LED brake/running lights.
To complete the cafe racer riding position Glanets have installed rear-set footpegs which offer ample lean clearance. They've also increased road traction with wider, more sport-focused rubber which helps to beef up the bite-sized XSR 155. As for performance, Yamaha's brief was to leave the engine untouched. So to get the most out of the SOHC single Glanets relied on an ECU retune and changes in gearing.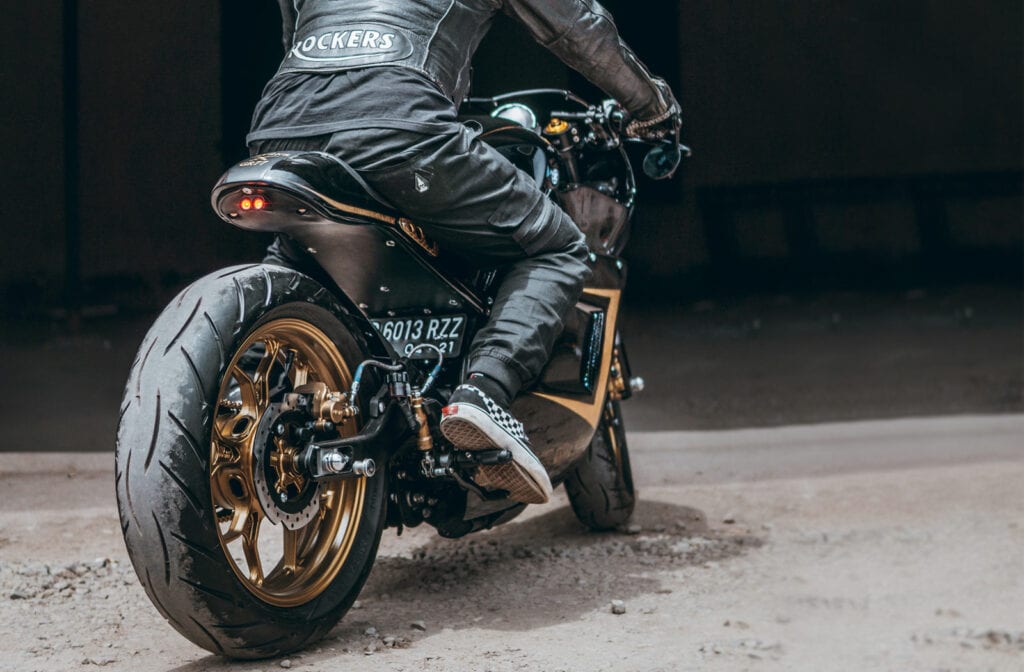 To finish things off Glanets applied a classic F1 colour scheme to the Reborn XSR 155 cafe racer. The John Player Special style livery was created using a mix of gloss and satin black paint, gold paint and hand-laid gold leaf details. Build partner emblems along the belly add a touch of track styling and the gold finish on the stock wheels is sensational. As a hat tip to Yamaha's designers, Glanets also wrapped the signature XSR cross-drilled bracket on the frame in gold leaf too.
Yamaha's Yardbuilt Series has been one of our favourite manufacturer's initiatives for years. Knowing what we know about Indonesia's custom scene you can expect to see many more Yardbuilt builds of this calibre in the future.
Photography by Alfian Andi F