Andi Akbar and his Jakarta based workshop Katros Garage aren't showing any signs of slowing down. Katros Garage has continued to churn out an exponentially growing number of custom motorcycles since 2009. Andi has also amassed an audience fast approaching 1 million followers on his Youtube channel where he shares his life in the Indonesian custom motorcycle scene.
One benefit of all this success is that large companies are approaching Katros hoping to collaborate. The latest such initiative is this Bold Riders cafe racer based on the smallest member of the Yamaha Sport Heritage range, the XSR155.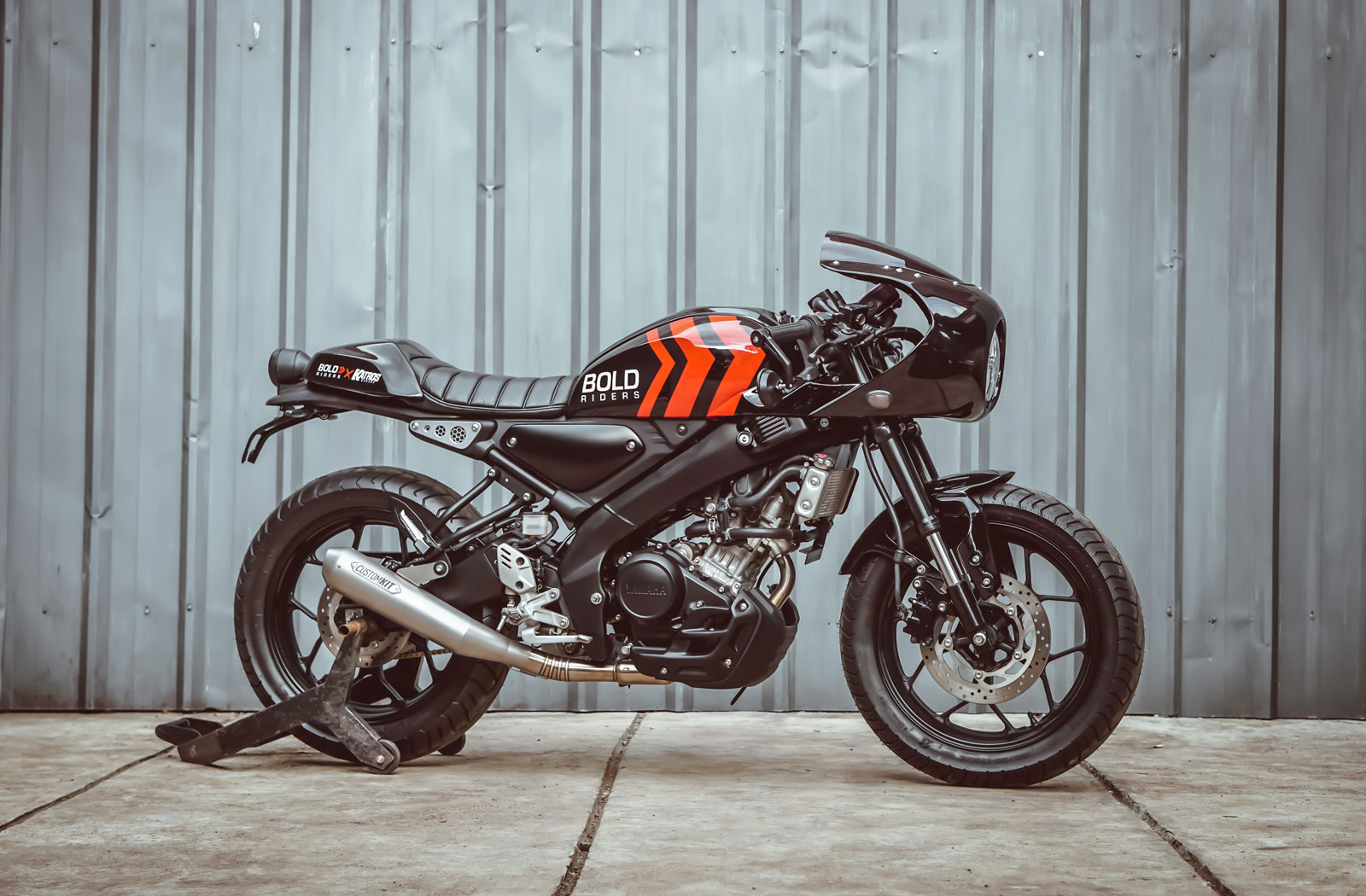 Built to be the grand prize in a Bold Riders online promotion, Andi was given carte blanche with the project. Knowing the bike had to be desirable to attract more entrants he acquired a 2019 version of Yamaha's hugely popular XSR155 for the donor. As for the design, the XSR's modern-retro styling predetermined the tone so it was simply a matter of choosing a style.
Thanks to the bikes clearly defined bone line running along the base of the XSR's tank and out to the tail, Andi opted for a cafe racer design. But with only 1 month to complete the project before it was to be given away, the transformation had to be relatively "mild".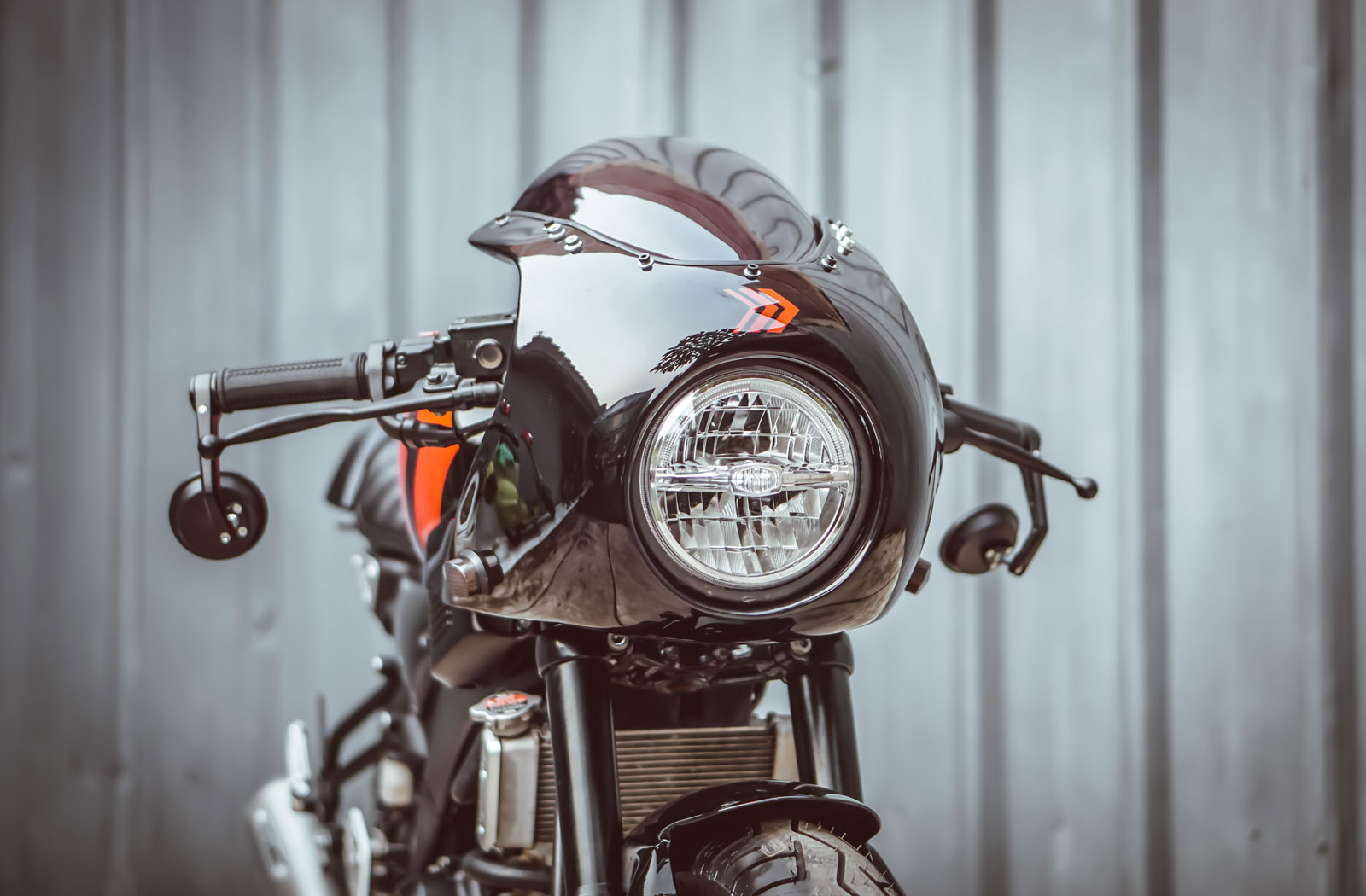 "We tried to build a modern cafe racer with a bikini fairing and without chopping the stock chassis. But there weren't many things that could be removed to declutter the bike," says Andi. " So we worked as best we could to give the XSR155 a different look by overhauling its exterior components. This also meant that if the competition winner ever wanted to take it back to the standard XSR look it'd be very possible."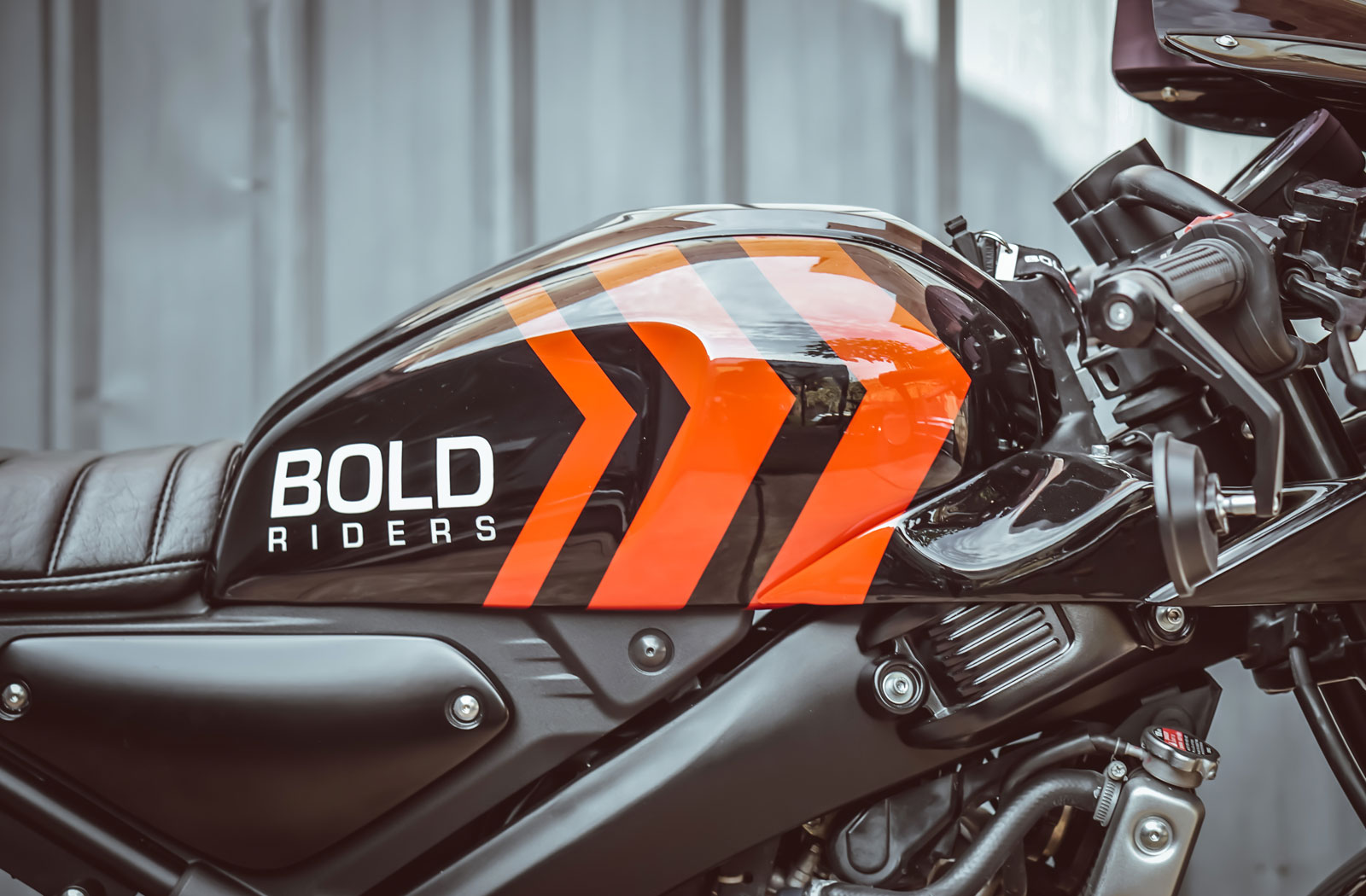 A key component of Andi's design was the bikes cafe racer style bikini fairing.
Built from aluminium the fairing repurposes the factory XSR155 headlight and has a set of LED turn signals integrated into it. To create a homogenous look it wraps back under the handlebars and merges with the front of the fuel tank. Katros also added a tinted screen to tie in nicely with the Bold Riders black and red theme.
Clip-on handlebars are generally the go-to for cafe racer conversions, but an easy to install alternative are Clubmans. On this bike, Andi has installed Clubmans onto the stock handlebar clamps and fitted them with bar-end mirrors and their own Katros Garage ribbed retro rubber grips.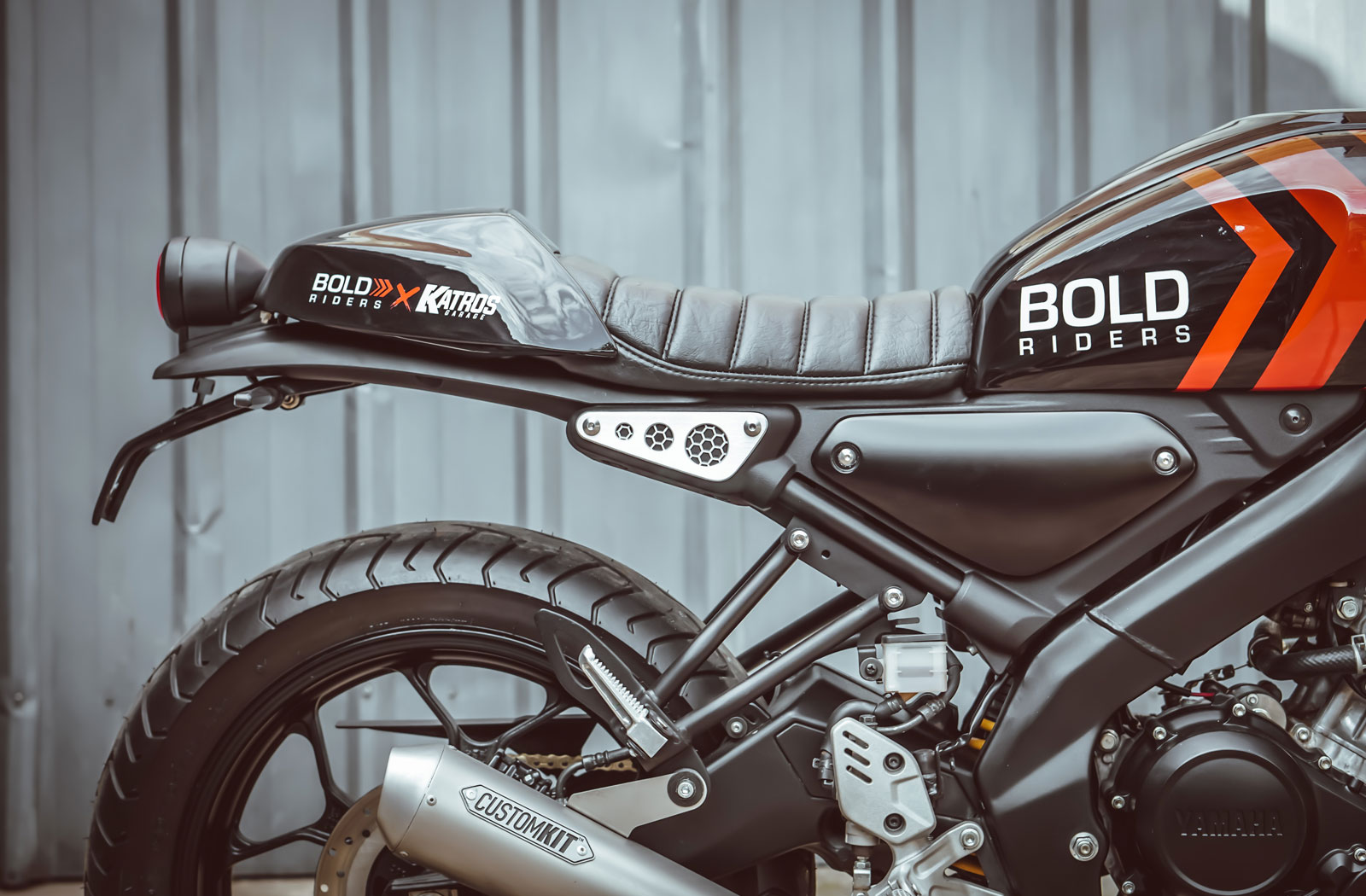 A two-up retro ribbed seat covered in synthetic leather came next. Recognising that Cafe racers are traditionally single-seaters, but wanting to retain the ability to carry a passenger, Katros added a wasp tail cowl to the back end. Produced by Indonesian aftermarket parts manufacturer Custom Kit, the tail unit can be easily removed as required.
To help speed up the transformation Katros also installed several other XSR aftermarket components from local supplier Custom Kit. The list includes a frame dress-up plate with laser-cut honeycomb details, an engine bash guard, a surround for the factory gauge and a trimmed down front fender. Katros opted to retain the XSR's round LED taillight but have replaced the bulky stock indicators with slimmer LED items.
In terms of performance, the Bold Riders Yamaha XSR155 has a slight advantage over a stock bike. This is thanks to the fitment of a free-flowing Custom Kit muffler and a set of grippy Bridgestone Battlax BT46 vintage sport-touring tyres. To complete the transformation Katros have finished the bike in striking Bold Riders black and red livery.
We are sure it won't come as a surprise that there was no shortage of hopeful entrants into the Bold Riders giveaway.
That may have something to do with the fact that this "mild" Katros Garage XSR155 project looks pretty darn wild.