Yamaha's Yardbuilt series is the brainchild of the companies visionary project manager, Shun Miyazawa. The series kicked off back in 2011 and since then its lead to the creation of over 65 collaborative custom builds. The Yardbuilt series has been so successful that it has contributed to the trend for manufacturers to collaborate with custom motorcycle builders during the last decade – and for that, we think a big THANK YOU is in order.
All of the motorcycles in the Yardbuilt series are based on current models in the Yamaha range. During each project, Yamaha teams up with workshops from around the globe and gives them free rein to transform a stock bike into a one of a kind custom. For their latest project, Yamaha teamed up with a rather unexpected partner. Portugal's 'House of Cool' is generally associated with meticulous restorations of four-wheeled vehicles, but their occasional work with motorcycles was impressive enough to pique Yamaha's interest. Dipping into their current model range Yamaha sent House of Cool one of their most popular Heritage Series motorcycles the XSR700.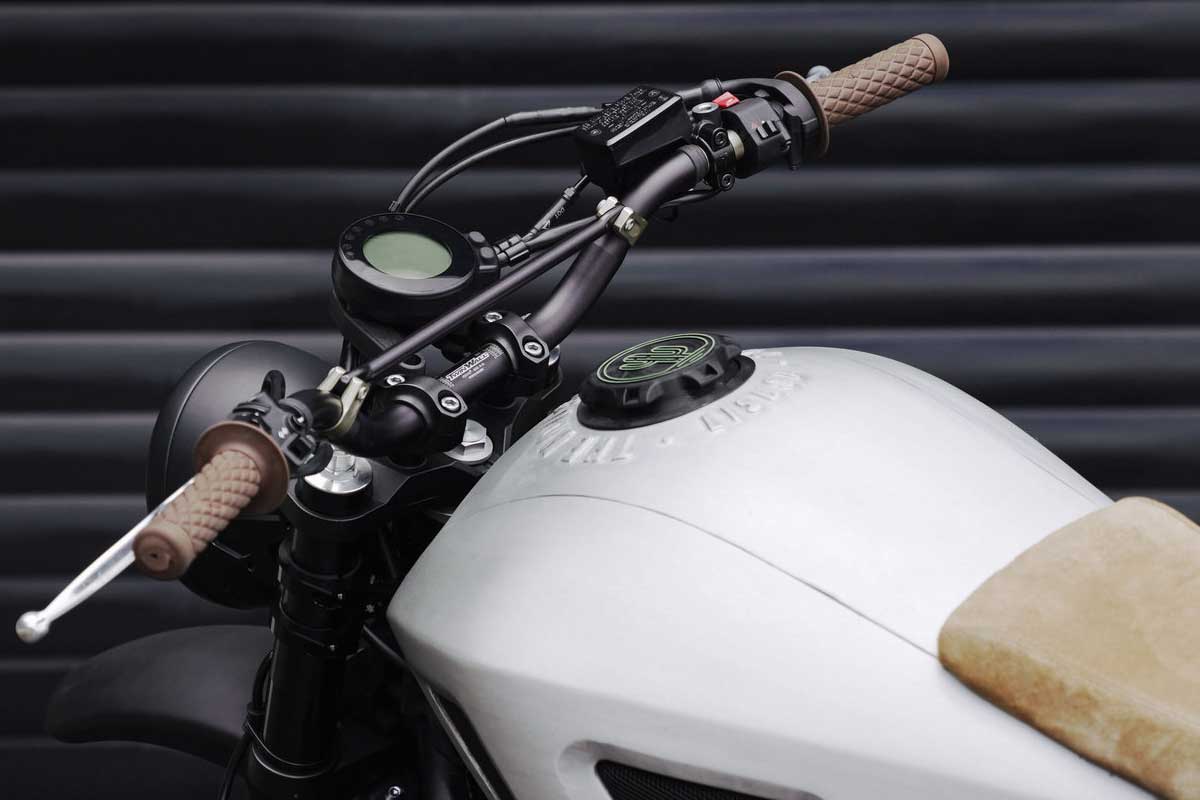 Once House of Cool took delivery of their stock XSR700 naval product designer Tomás Da Costa Lima began sketching out ideas for the project. The concept was to create a modern Street Scrambler inspired by classic dual-sport motorcycles such as the Yamaha TT and XT500. The resulting design utilized monocoque style bodywork, dual-purpose rubber wrapped around classic spoked wheels and aesthetic elements inspired by Yamaha's iconic style palette. House of Cool dubbed their Yardbuilt XSR700 concept the "X700".
To realize their vision for the bike's bodywork House of Cool employed both traditional and modern manufacturing techniques. First blocks of foam were carved and sanded to form a 1:1 representation of the final part. To hold the new bodywork in place special brackets then needed to be fabricated. These were digitally designed using modeling software before being 3d printed for test fitting. Then to turn their test parts into working components they enlisted the help of aluminum foundry FABcast.
"Opting for cast aluminum was a radical and bold decision; we were on a tight timeframe and this decision brought a lot of risks," says House of Cool's Pedro. "Many people asked us why we didn't go for 3D printing for the end result too, but this for us was never an option. The final finish you get with casting is one of great richness, where imperfections become highlighted details rather than flaws."
The resulting monocoque style body is made up of 3 main components. Two side panels that wrap around the fuel cell and extend all the way back to form the tail unit. Then a third piece which joins the sides and covers the top of the tank. Filling the fuel cell is done via a machined filler cap featuring House of Cool's cactus insignia. As a hat tip to the origin of the bike, a series of parallelograms that mimic Yamaha's speed block livery are carved into each side panel. All but the last 2 openings are filled with black mesh to disguise what lies beneath. As for the final two openings, they double as vent points for a custom muffler that's contained within the tail unit. The hidden muffler and the rest of the custom-built exhaust system are the work of local fabricators, Art on Wheels.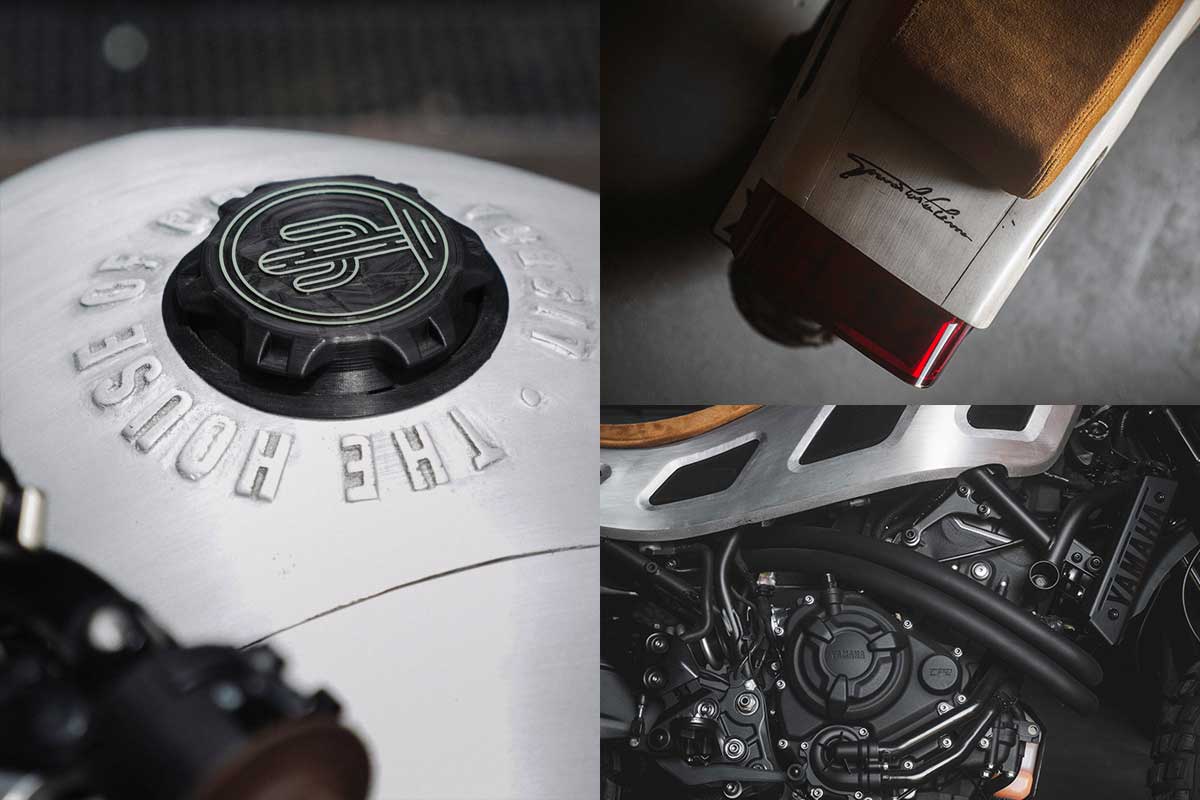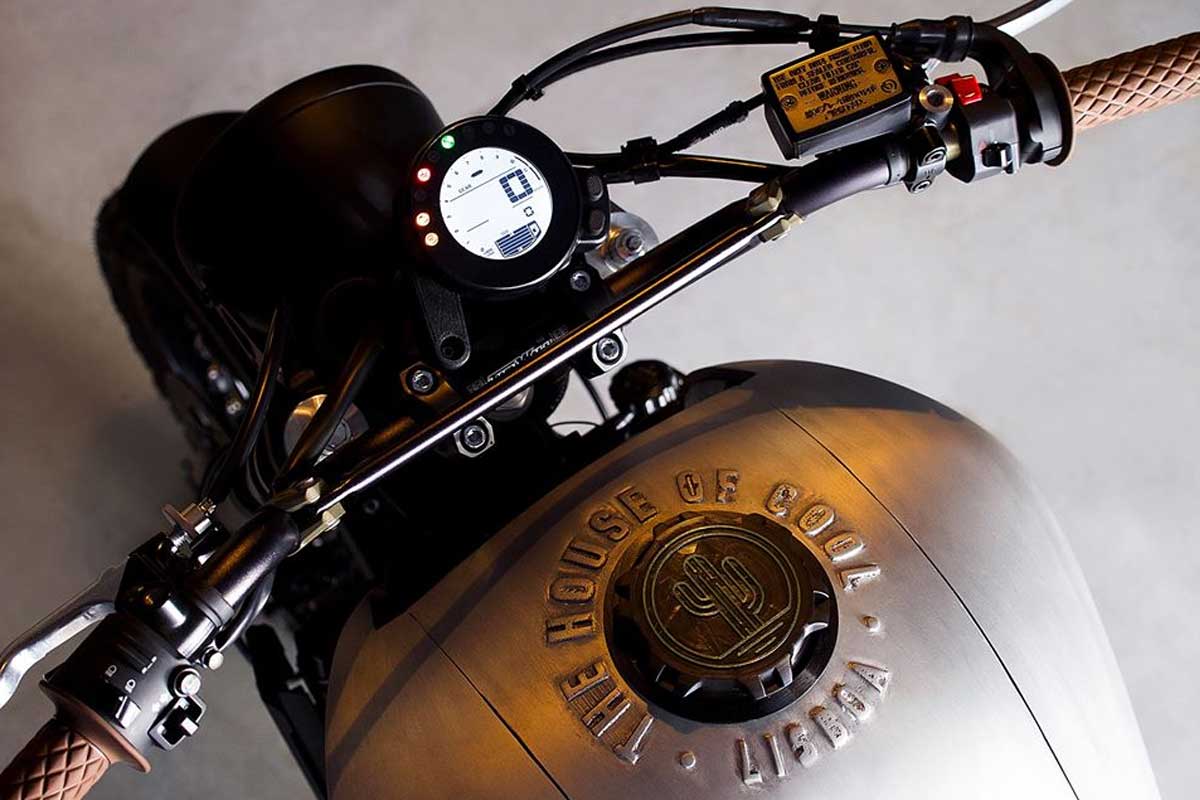 To finish the bodywork House of Cool painstakingly sanded the aluminum down to create a brushed effect. The icing on the monocoque cake is a custom seat carved from high-density foam and wrapped in tan suede leather. Other changes to the Yardbuilt XSR700 are less impactful but no less impressive. Upfront you'll find a custom made fender, mounted high for an air of offroad ability. Tucked into the tail is an LED light assembly wrapped in a custom red polycarbonate lens. The spoked wheels are lightweight Kineo units, the handlebars are from Renthal and grips via Biltwell. A stone guard on the headlight and laser cut radiator guard wrap things up.
Despite a history of building primarily cars, the House of Cool Yardbuilt XSR700 is an inspired addition to Yamaha's venerable custom series. What a great way to see in the new Yamaha year. Here's hoping it's the first of many.